T
he watchmaking world's race to move online, which has been accelerated by the pandemic, seems to be boosting the momentum of secondary market players who already generated the majority of their sales online. This is the case for Chronext, a platform active mainly in Europe, which has announced that it passed the 100 million euro turnover mark for the first time in 2020.
In Germany, for instance, the platform saw its revenue grow by 25% last year compared to its fiscal year 2019, while exports of new Swiss watches to that country fell by 21% at the same time.
Chronext was founded in 2013 by Philipp Man and Ludwig Wurlitzer and now employs 130 people. The company has a 350m² workshop for quality and authenticity testing and offers around 7,000 models for sale at any one time. In addition to its website, it also has a network of physical shops in Germany and around the world.
"In recent years, we have succeeded in positioning Chronext as a safe shopping platform, with a wide range of models available in a competitive market," says Philipp Man. "Our customers particularly appreciate being able to try on the watch of their choice without the obligation of buying. We aim to combine the best of the digital and the physical."
Hamdi Chatti, previously in charge of Louis Vuitton watchmaking, has joined the board of directors of Chronext.
In order to strengthen its legitimacy and credibility – the "mother of all battles" for secondary market players – Chronext has expanded its board of directors by welcoming a new chairman of the board, Jacob Fonnesbech Aqraou, a former eBay executive well connected in Silicon Valley, as well as Hamdi Chatti, a watch industry veteran who has held senior positions at Richemont and headed Louis Vuitton's Jewellery & Watch division, among others, and who is also a board member of Swiss retailer Gübelin. This dual profile, combining technology and watchmaking, is matching Chronext's ambitions. We asked Philipp Man and Hamdi Chatti about the prospects for the company.
In Germany, Chronext saw its revenue grow by 25% last year, while exports of new Swiss watches to that country fell by 21% at the same time.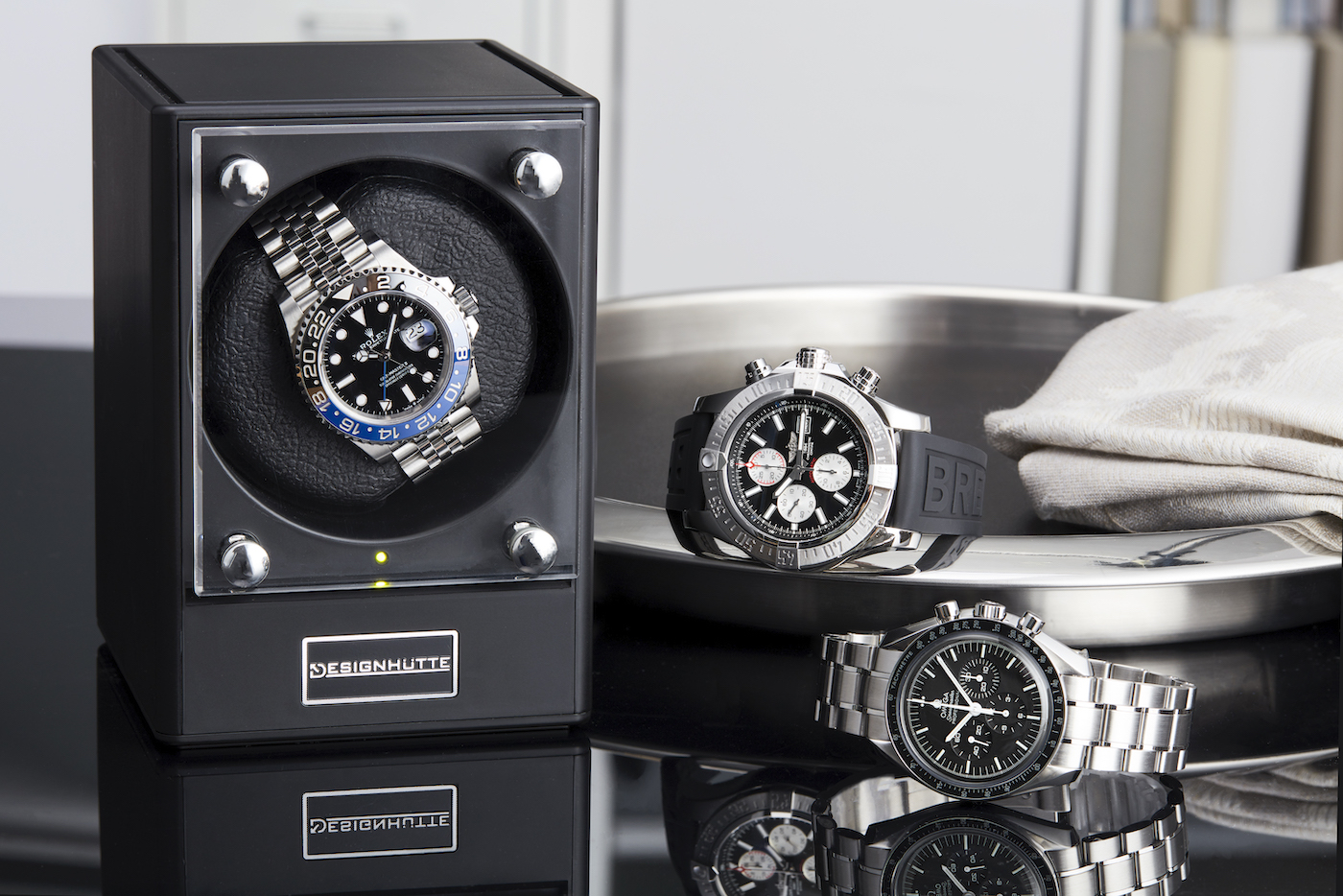 Europa Star: You have just exceeded 100 million euros in turnover. Has the pandemic crisis been a business accelerator for you?
Philipp Man: To tell the truth, we were already strongly growing before Covid broke out. It was neither a boost nor a slowdown to our business, just a continuation of our growth trajectory. The fact that the watch industry has started to realise that online sales are essential is certainly a good thing for us. Online retailing already existed in watchmaking, as it did in other sectors, but it has gained legitimacy since last year.
Your board of directors has been reshuffled. Hamdi Chatti, why did you choose to join Chronext?
Hamdi Chatti: Because it's a very exciting new venture! We had a first meeting by phone last year and then spent a day with the company in Cologne. I think they represent the best of both worlds: a new way of talking directly to customers and a real watchmaking workshop. The activity there actually reminded me of my first steps in the business. It's a fantastic mix, with a new generation showing great interest and respect for craftsmanship and traditional watchmaking. They are young and know how to talk to other young people, but they also behave like real watchmakers. And the industry must finally embrace the second-hand market, the status quo is no longer possible.
"The watch industry must finally embrace the second-hand market, the status quo is no longer possible."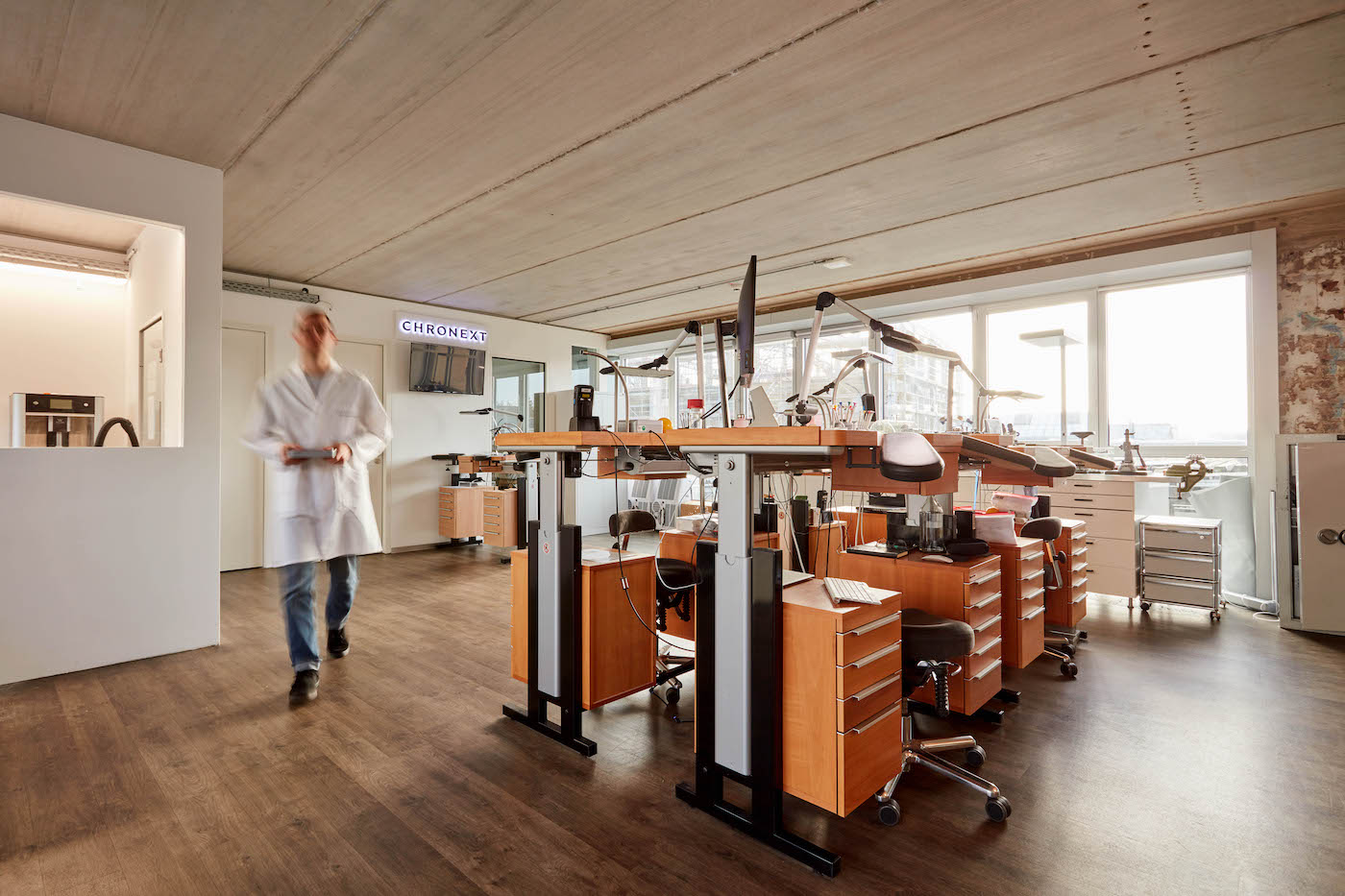 You have spent your entire career with prestigious brands and are also a board member of Gübelin. Does this mean that Chronext is looking for official partnerships with established houses or retailers, as we are seeing more and more?
Hamdi Chatti: We must first respond to a key challenge: watch brands continue to produce and retailers continue to sell watches that have a long life span. How can we accompany all these models throughout their lifecycle and ensure that their eventual resale takes place under the best conditions, in terms of authenticity, price and service? This is where we come in first.
Philipp Man: There is still a lot to do to internationalise our presence, which has so far been focused on Europe. We will continue to develop in our own way: there is still so much to do, this is just the beginning!
Philipp Man, co-founder and CEO of Chronext
How do you differentiate yourself from the many other watch selling platforms, which are also enjoying strong growth?
Philipp Man: Firstly, we run a hybrid business: Chronext actually sells both pre-owned models and new watches. Secondly, we sell timepieces that we have in our own stock, as well as others on behalf of retailers. Hence, our field of action is very broad. And most importantly, unlike other players who act as third-party marketplaces, we verify all models traded via our platform. What characterises us best is probably the word 'hybrid'. As Hamdi said, we try to combine the best of both worlds! If I had to compare us to the way another platform operates, I would be tempted to mention Farfetch.
Hamdi Chatti: What impresses me is the connection Chronext has made with new generations of buyers. When I was in the industry, we were obsessed with finding these new generations who buy online. In a way, companies like Chronext have been built by the customers that Swiss watchmakers have been looking for for years – by these very new generations.
"Companies like Chronext were built by the very customers that Swiss watchmakers had been looking for for years."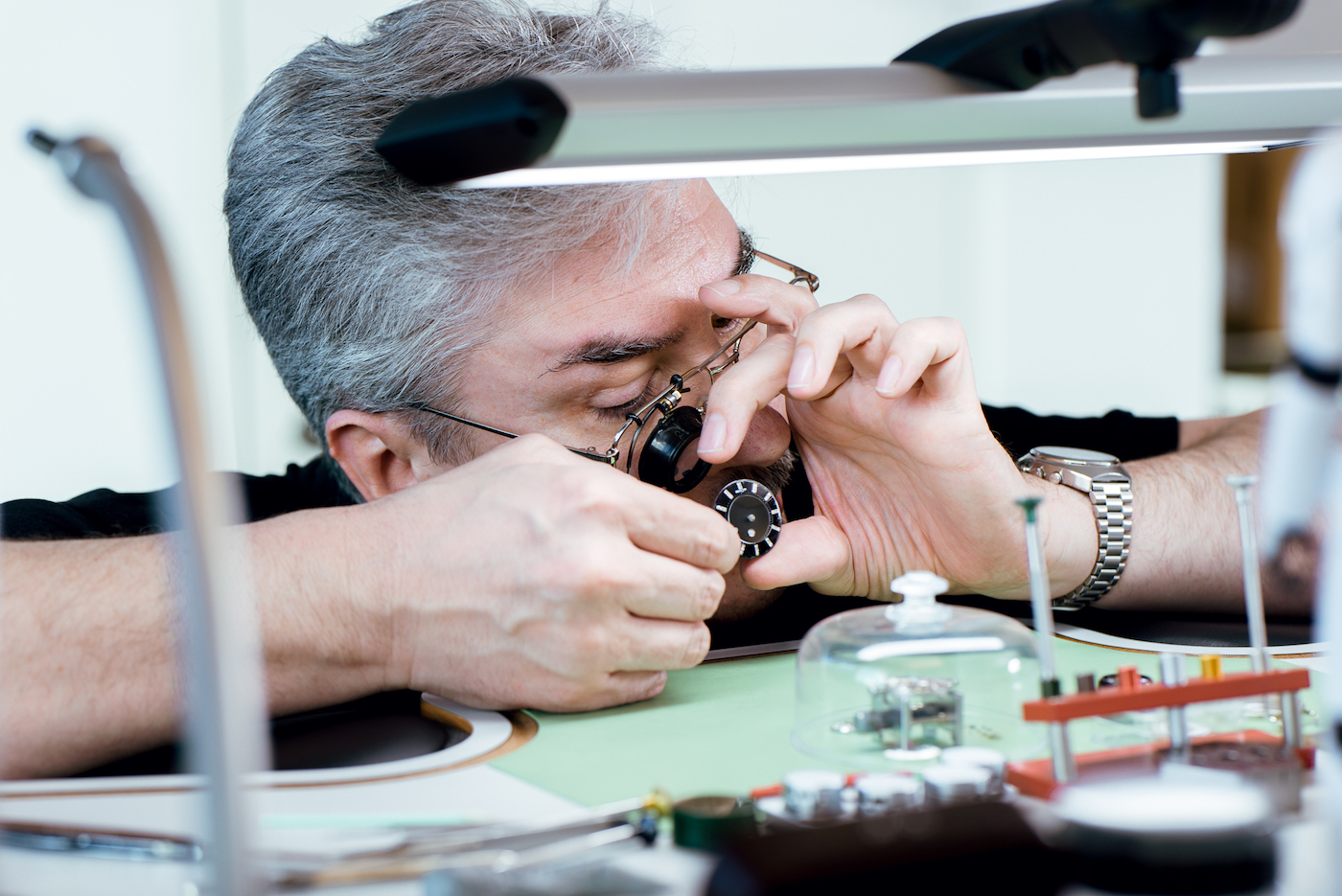 Where do the new watches offered through Chronext come from?
Philipp Man: Either directly from brands or from their dealers.
And how do you conduct model authentication?
Philipp Man: We operate a number of outlets, including one main site, where our watchmakers check the quality of the watches, a process that can involve up to 14 different steps. Currently, the majority of the authentication processes are done in Cologne. We do these checks in-house and would not want to outsource them to third parties, as other platforms choose to do. We are also very careful about the payment processes. An escrow service is not enough in our view. You have to control the whole transaction process.
Hamdi Chatti: I was really impressed when I visited the Chronext workshop, because I felt like I was arriving in a manufacture. All the watches are opened to validate the quality of the movement. This was a key factor in my decision to join the platform.
Chronext offices in Cologne, Germany
Are you implementing blockchain-based solutions? It's a topic that's being discussed a lot at the moment, especially for watch authentication.
Philipp Man: Indeed, there is a lot of discussion, and I am personally a big fan of this technology. I see a lot of potential in the longer term, but we haven't seen a commercial breakthrough yet. At the end of the day, there is always someone who has to physically check the object. At the moment I'm not convinced yet, but I'm not ruling it out.
Hamdi Chatti: This technology still needs to mature, especially in the way it effectively links an object to its digital double.