F
ounded in 2015 in Berlin, Watchmaster has a more low-key media presence than some of the other players involved in the growing pre-owned watch segment. The German company, which employs some 70 people and has a turnover of around 70 million euros, is nevertheless extremely active. Having broken even for the first time in December 2020, this year the company has embarked on a series of expansions to take it beyond its original market.
The first announcement came in June, when Watchmaster, which already had an online shop in the UK, opened a new office in London. This physical location allows the company to sell its watches without additional taxation in the country, following Brexit. The aim is to increase the inventory in the UK to 1,000 watches by Christmas (at present, the company has a total stock of around 2,500 watches available for sale in Europe).
Watchmaster's headquarters in Berlin. The German company employs around 70 people and has a turnover of some 70 million euros.
Additionally, Watchmaster will open a showroom in Britton Street, also in London, this August. "We have been planning to enter multichannel retailing for some time," says Tim-Hendrik Meyer, CEO of Watchmaster. "As the first physical location, London is the ideal solution for us. We are reaching our capacity limits at our Berlin headquarters, so the London office secures our ability to grow further."
After breaking even in December 2020, Watchmaster has embarked on a series of expansions beyond its original market in Germany.
The German platform has opened new offices in London, so as not to be penalised by the new customs regulations following Brexit.
The MMC buyout, a turning point
Watchmaster's biggest announcement, reflecting its ambition, concerns another market: France. In July, the German company completed the acquisition of Montres Modernes et de Collection (M.M.C), a 30-year old French company specialising in collectible timepieces.
"This acquisition allows us to expand our presence in France as well as our physical footprint," comments Tim-Hendrik Meyer. "We plan to leverage the decades of retail experience M.M.C has to open additional stores in Europe in the coming years." Sophian Hamdi, nephew of M.M.C founder Eric Hamdi, remains at the helm and joins Watchmaster's senior management team.
Robert Morlock (COO of Watchmaster), Eric Hamdi (founder of M.M.C) and Sophian Hamdi (future director of M.M.C). For 30 years, French company M.M.C has been buying and reselling second-hand luxury watches ranging in price from 5,000 to 500,000 euros, with a majority of models over 25,000 euros. It has just been acquired by Watchmaster.
The transaction was made possible by OLMA Luxury Holdings, an investor in Watchmaster that initiated contact with M.M.C and negotiated the acquisition locally, as part of Watchmaster's European expansion strategy.
"We will leverage M.M.C's retail experience to open additional shops in Europe in the coming years."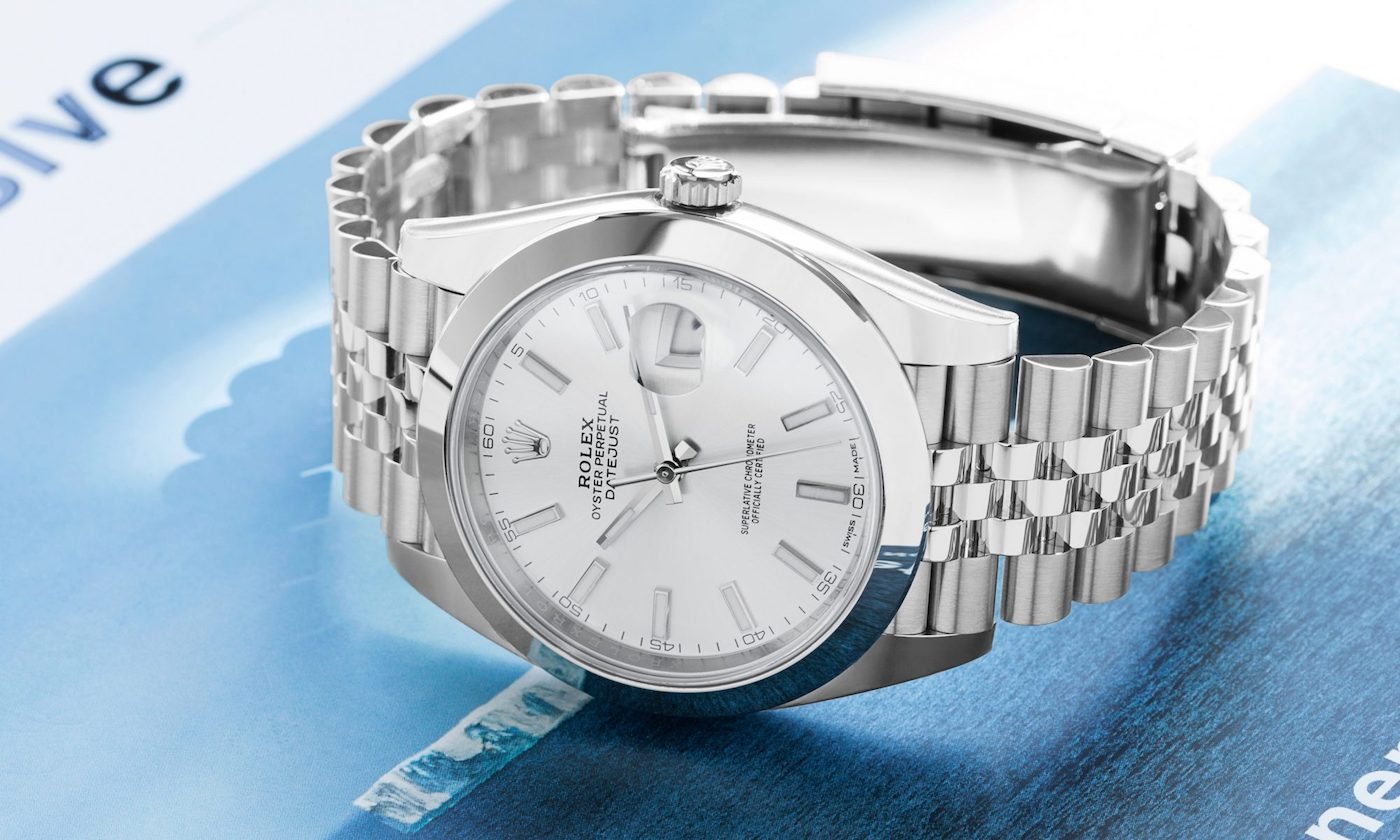 Objective: to become the European number one
"France represents strong potential for Watchmaster," emphasises Robin Tallendier, the platform's new head of operations in the country. "Until now, France has recorded lower sales than we have made in Germany or the United Kingdom, our two main markets. The acquisition of M.M.C is a game changer and reinforces our ambition to become the leading platform for certified pre-owned luxury watches in Europe."
As Robin Tallendier, Watchmaster's France Operations Manager, points out, the acquisition of M.M.C is part of the platform's European expansion strategy.
M.M.C's product range, with a majority of timepieces priced over 25,000 euros, is in fact complementary to that of Watchmaster, which operates at an average price of 6,000 euros. As in the UK, this acquisition gives the digital platform an opportunity to move into physical retailing: in addition to the main M.M.C boutique, Watchmaster has taken over a second store located in Rue de la Renaissance in Paris.
A premium on steel Rolexes
"The M.M.C brand is strong; it will remain its own entity," continues Robin Tallendier. "Watchmaster will benefit from its expertise to better profile itself on the second-hand market in France." The most popular brand on the German platform is, not surprisingly, Rolex. "Inventory turnover is particularly fast," says the manager. "Any steel model from the brand finds a buyer in a few days, or even hours."
The Rolex Submariner "Hulk", a popular model on the Watchmaster platform
Watchmaster wants to distinguish itself by only dealing with genuine pre-owned timepieces, and not engaging in the grey market of unsold new watches. "Since 2018 we have chosen to work solely with private individuals and no longer with professional retailers, because that is where the grey market operates," states Robin Tallendier. "We have set up efficient logistics with a service centre in Berlin that employs around twenty watchmakers. We are focusing on pre-owned watches and plan to accommodate larger volumes of transactions."
The brand with the crown also dominates sales of pre-owned models at M.M.C (pictured here, the Rolex Daytona 6263 "Big Red")
But why such a low-key communication strategy, when other platforms such as Chronext, Chrono24, Watchfinder or Watchbox are very visible in the horological media space?
"This will change," promises Robin Tallendier. "In recent years, Watchmaster has preferred to focus on the sustainability of its business model. Now that the breakeven point has been reached, the company is more inclined to invest in communication. We have all the keys to success. You'll be hearing about our business in the coming months and years."