T
his year, it's all about small but subtle differences at A. Lange & Söhne. No revolutions, just evolutions, aimed at infusing the best of the past into new horological compositions.
Such is the case for the Lange 1 Perpetual Calendar, whose iconic watch face now features individual calendar displays. The newly developed model with a case diameter of 41.9 mm (precisely!) is available in pink gold with a grey dial or – in a limited edition of 150 watches – in white gold with a solid pink gold dial. The integration of the perpetual calendar into the distinctive dial layout of the Lange 1 was made possible thanks to a peripheral month ring created especially for this design. The moon phase display with integrated day/night indicator is a further special feature.
On the romantic Little Lange 1 Moon Phase, thousands of tiny stars twinkle on the dark blue gold flux dial of the white gold watch. In a second version, a bezel set with 56 brilliant-cut diamonds creates a radiant frame for the dial.
The Triple Split, the only split-seconds chronograph in the world that can measure additive and comparative times for up to twelve hours, comes with a new aesthetic. It is now available in pink gold with a blue dial and rhodium-plated subsidiary dials, following the success of the 2018 100-watch limited edition in white gold.
We caught up with A. Lange & Söhne's CEO Wilhelm Schmid to discuss these new launches and more.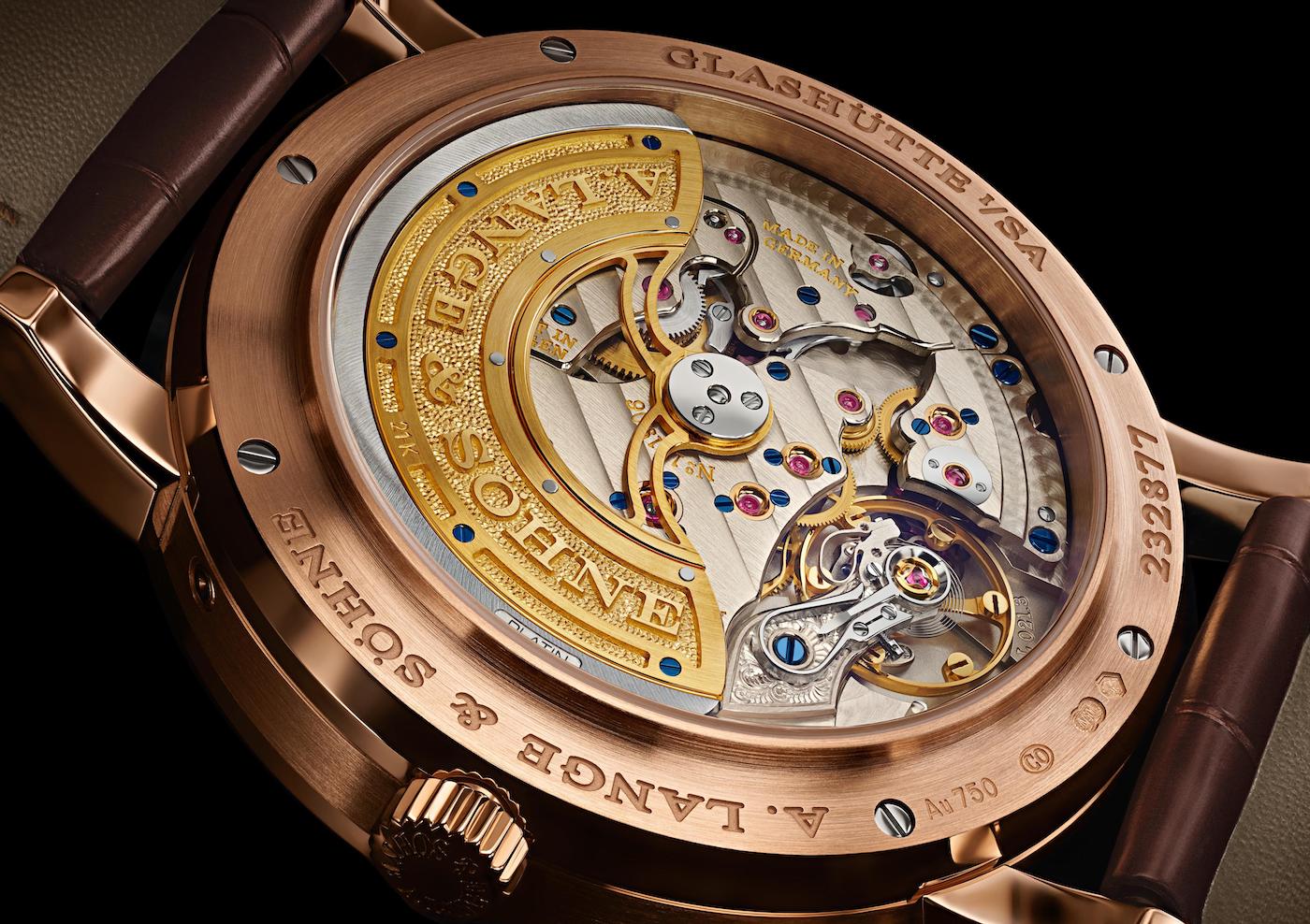 Europa Star: You've introduced three main novelties at Watches and Wonders 2021, as evolutions from previous models. Can we start with the Lange 1 Perpetual Calendar?
Wilhelm Schmid: If you look at the new Lange 1 Perpetual Calendar and compare it with the Lange 1 Tourbillon Perpetual Calendar that we launched in 2012, you can see the evolution. First of all, we did not use the same movement because the integration of the tourbillon mechanism was just not the right starting point. That's why we used the Daymatic movement. But again, if you compare the two movements, you see that even the escapement is in a different position, because we had to create room.
What we have done for this new model, and for others, is use ideas and technical solutions that we generated elsewhere: in this case, the power management, with stopping and acceleration, from the Zeitwerk's jumping discs; the perpetual calendar from the Lange 1 Tourbillon Perpetual Calendar; and the integrated day/night indicator from the Lange 1 Moon Phase. This year, it's very much about subtle differences: you take the best that you have learnt throughout the years and you bring it into a new watch. That's not revolution, that's evolution, but the new Lange 1 Perpetual Calendar epitomises what A. Lange & Söhne stands for.
"What we have done with the new Lange 1 Perpetual Calendar, as for other models, is use the ideas and technical solutions that we generated elsewhere and combine them into a new timepiece."
The perpetual calendar is the central complication of the new Lange 1 Perpetual Calendar, but it's not the only one. The watch also features a moon-phase display with an integrated day/night indicator.
The Triple Split was the star of the show in 2018. For this year's evolution, with its pink gold case and blue dial, have you also revised the mechanism?
No. The first 100 limited-edition pieces were sold a lot quicker than we could produce them! It takes about three years to produce this quantity of timepieces – a maximum of 30 to 35 watches a year. Therefore 100 is a good number, otherwise the last customer would wait far too long for the delivery of the watch. We only have two watchmakers working on that timepiece. Once they are in the rhythm and understand that movement – and I can assure you the triple split is a beast of a movement to work with, it's highly complex for a watchmaker – we keep feeding them with work.
The new 100-piece limited edition comes with no technical changes to the movement, but it is aesthetically totally different. From white gold with grey dial, it has changed to pink gold with a blue dial. We had so many orders for the first Triple Split that we are now happy to propose a new version, which will be three years in the making as well.
"It takes about three years to produce 100 Triple Split models – a maximum of 30 to 35 watches a year."
Introduced in 2018, the Triple Split is the world's only mechanical split-seconds chronograph that allows the measurement of intermediate and reference times for durations of up to twelve hours.
You are also introducing the very romantic Little Lange 1 Moonphase. There is now a whole debate about whether or not we should "gender" watches…
We never do that. When we develop watches, it has primarily to fit into one of our six watch families. There is a very clear definition of the design for each family. And then, overall, it has to be in line with what we stand for. Who is attracted to the watch, that's not for us to determine. In the same way that we don't develop watches for tall guys or small guys!
Actually, the original Little Lange 1 was developed in the 1990s, predominantly for the Japanese market, because there was a predilection there for smaller diameters. And 38.5mm for the Lange 1 was seen as too big for that market, which is why Günter Blümlein removed the lever for the push button and created the Little Lange 1. Again, it tells us that the thinking was not about gender but about market demand. Even today, Japan is a very important market for A. Lange & Söhne. It's usually technical implications that define the size of watches for us.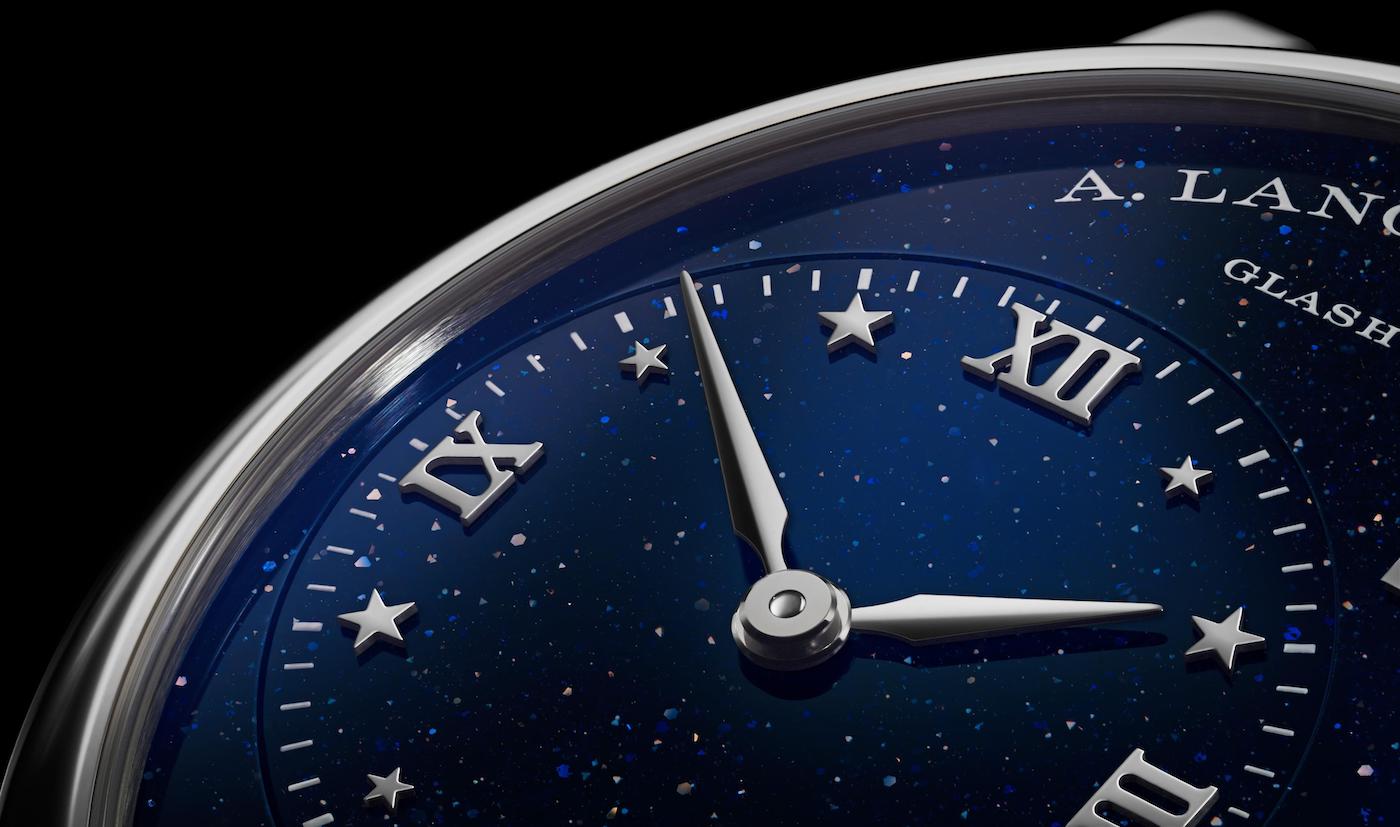 Have there been many evolutions in watch size since the rebirth of A. Lange & Söhne in the 1990s?
Where needed, yes. If you take the Richard Lange Perpetual Calendar Terraluna, for instance, we needed the space to fit all the components into the timepiece. It all comes down to this: we couldn't have made this watch any smaller or thinner. If you have two weeks of power reserve, a real moon phase indicator, a perpetual calendar and jumping displays, that's the space you need! I think the "sweet spot" for us is between 38.5mm and 42mm. Probably 85% of our production fits in that range.
"The original Little Lange 1 was developed in the 1990s predominantly for the Japanese market, because there was a predilection there for smaller diameters. The thinking was not about gender but market demand."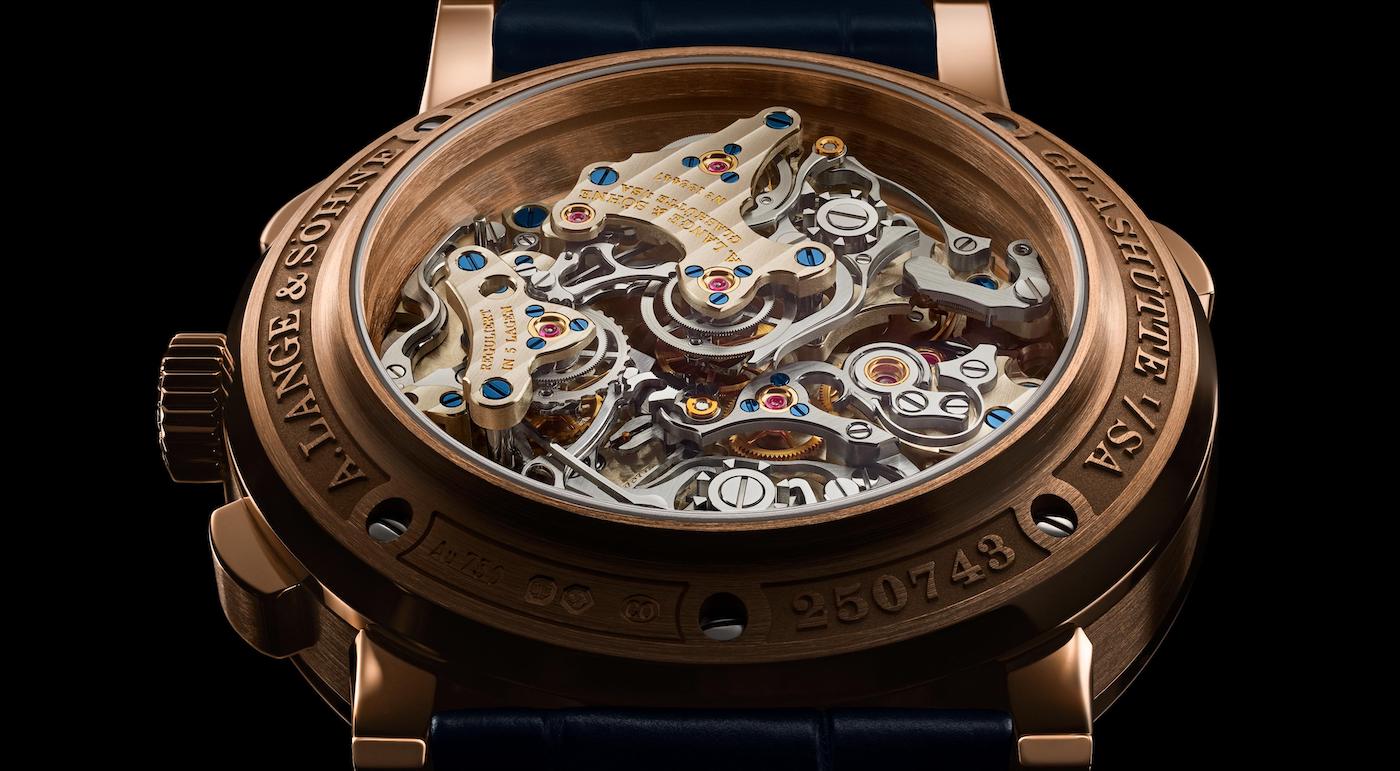 Speaking of markets, how did you fare during the highly complex year 2020? What measures have you taken in the face of the pandemic crisis to reach out to collectors?
Last year was a global blow for every brand and nobody was prepared for that. From March 2020, we had four tough months to adapt to the situation. As the second wave hit us, it was a lot easier because this time we were prepared; we understood what to do and we had implemented mechanisms like remote sales, Zoom meetings and communication, remote working and so on. As for the third wave, there was no impact business-wise. The company is good at adapting. "Never stand still" is not just an expression, it's what drives us. We feel well prepared for whatever might happen this year. We're quite optimistic.
"Last year was a global blow for every brand. Nobody was prepared for that."
The fascination of a bright moonlit night is the theme of the new Little Lange 1 Moon Phase. Its eye-catcher is the solid-silver dial coated with shimmering dark-blue gold flux; the sparkling copper particles evoke a starry nocturnal sky.
Can you imagine a day when collectors will buy watches online from you?
Yes, of course. I can reveal that we have opened sales by phone for Europe, Japan and the USA. Whether you are doing it on the phone or online, it's very similar. Is it just an intermediate state before customers come back to our brick-and-mortar boutiques? We will see.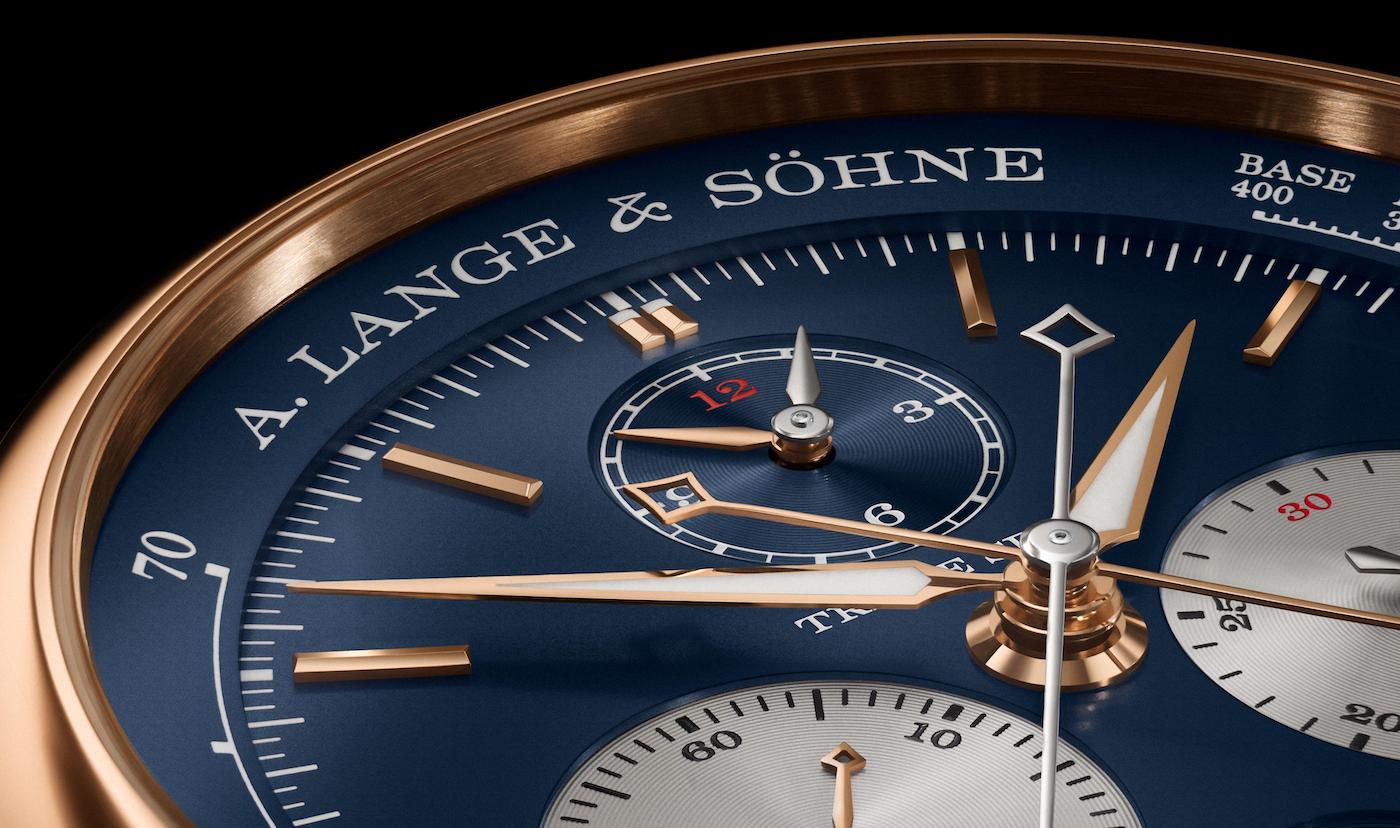 How do you recruit new clients, and what proportion of your customers are new collectors?
Believe it or not, you can almost see a geographical difference, as the situation varies between Europe, America and Asia. Probably the youngest customers we have today are from Asia, but only just, followed by the USA. We see an older average in Europe. I assume it has to do with the way wealth is generated. And, probably, the system of wealth generation is evolving slower in Europe than in other parts of the world. I feel quite comfortable with the average age of our customers.
There are communities of Lange fans all around the world. Some of them, such as Langepedia, are organised. How do you interact with them?
Quite frankly, we do not interfere, as they develop organically. We have our own public statements but then there is the big wild digital world where everyone has an opinion. We just accept that. The good news is that if you follow these discussions, it's fairly even: whatever you do, for some people it will be right and for others it will be wrong – you can never make everyone happy.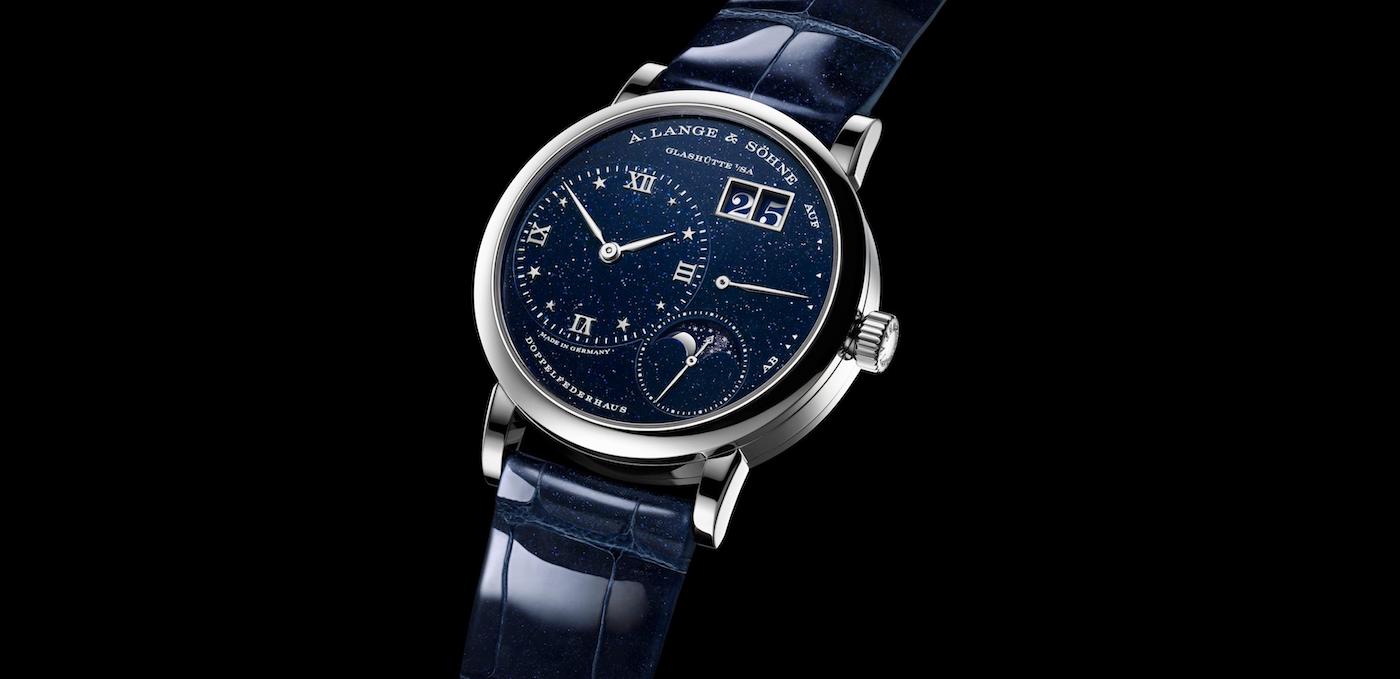 Are you seeing more optimistic signals for the business this year?
Compared to last year, absolutely! We're no longer in uncertain territory. We know that we can put actions in place to minimise the impact of the pandemic crisis, however long it may last. I believe that in a decade's time, when we reflect on 2020, it will look like a normal year, at least in terms of the quantity of new watches launched on the market. For us this number hasn't changed. And the new releases – that's what brings brands to life and keeps them in business. The people that we serve, predominantly watch collectors, continue to enjoy our new products. That's what matters.

One last word on the Odysseus, which was an important launch in 2019. What is the status of that particular watch in the Lange portfolio?
What I can share with you is that the waiting list is growing basically every day. And I do apologise for it, as we do not have endless resources – they are actually quite limited, and I will not move resources from the Lange 1 or Saxonia production. At the moment, the back order list is growing a lot quicker than our production capacity. We have shortages throughout our product range, but we will not move our operations to satisfy short-term demand.
We have six watch families, and the two Odysseus editions we have launched in steel and white gold are doing phenomenally well, but they are also causing some frustration as we are unable to supply at the moment. We're working on it. It's a hand-assembled and hand-decorated movement which goes through the double assembly process like all other Lange watches, and that just takes time…
"I believe that in a decade's time, when we reflect on 2020, it will look like a normal year, at least in terms of the quantity of new watches launched on the market."