B
orn in Lebanon, Claude Sfeir splits his time between Beirut and Dubai, where he was sent as a young man by his taxi-driver father four decades ago – war was already raging in Beirut – to work with one of his uncles in the traditional Gold Souk.
Since those distant days, the simple little shop in Dubai's historic souk has gone forth and multiplied and in the space of 40 years engendered 500 "clones" – a fleet of stores employing 3,000 people "in all the duty-free shops and major hotels in the Middle East, Qatar, Abu Dhabi, Syria and Lebanon". This exceptional expansion enabled Claude Sfeir over time to satisfy his increasingly all-consuming passion for watches, to start collecting them without restraint and to become one of the most important – and most expert – collectors in the world.
Everything began in that store. There, among the jewels that were traded, customers brought in watches. "We didn't know how to open them, we had no idea of their possible value, so we smashed them, took out the movement and bought the whole thing by weight, for the price of the gold," he explains. "I must have destroyed some magnificent items..."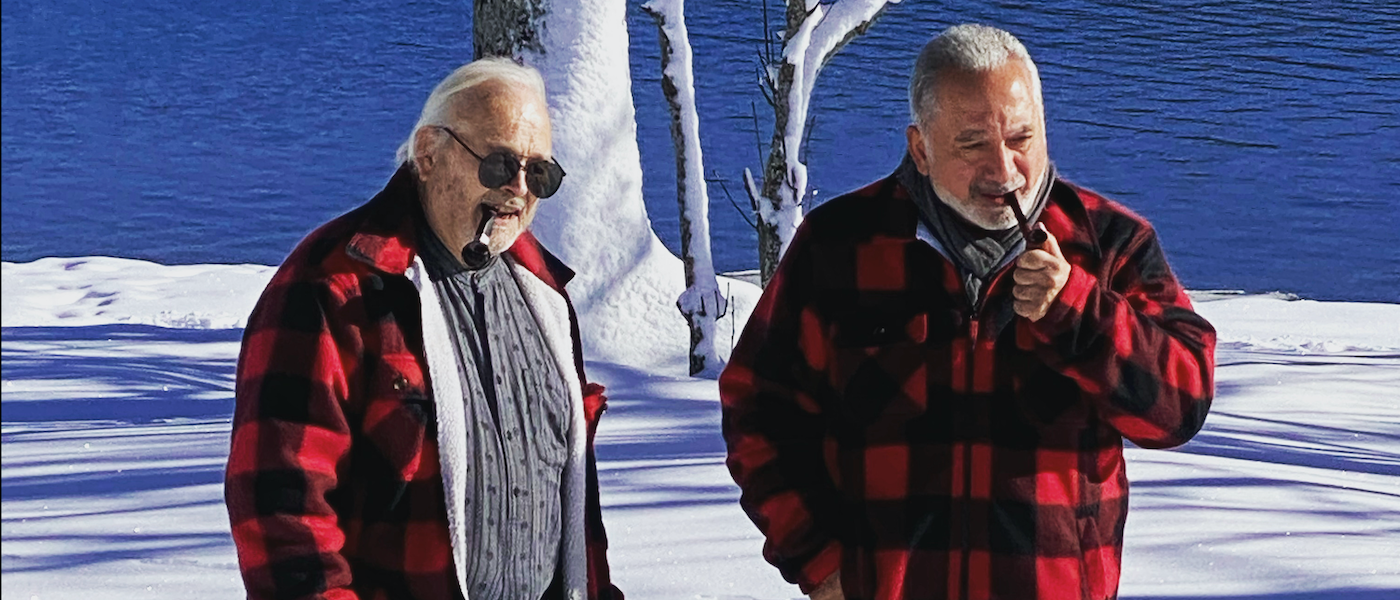 It all began with a trip to Italy
But little by little, his interest in watchmaking grew. "It actually all began with a trip to Italy to buy gold. There, I realised the fascination that watches aroused. So I bought catalogues and began to take an interest in them. Back home, I started borrowing the sales catalogues of major auction houses from acquaintances and photocopying them – I couldn't afford the subscription, it cost about 4,000 US dollars. That was too much for me at the time. But I began to study the subject and tried to understand what this world of watchmaking was all about. And then I got involved myself. I began by buying simple things, like little Rolexes. Step by step, every year, I progressed, I understood better, I got increasingly hooked."
"I never sell anything, I only buy. Collecting is worse than gambling. I never stop. I've no limits. It's absolutely unreasonable."
But the "learning-by-doing" method is not without surprises, or without setbacks. Many self-proclaimed experts indulge in all kinds of dishonest manoeuvres. "I realised that many of the 'experts' I consulted sold me biased opinions, or even untruths. So I decided to become an expert myself. You know, more than 400,000 models of mechanical chronograph were produced between 1963 and 1983. That opened the door to all kinds of fakes, semi-fakes and watch tampering. There was a substantial amount of fraud that gradually increased as interest in second-hand watches grew."
Top-category items only
Fifteen years after debuting his career as a collector – he has now been a collector for 40 years – and having become a skilled expert by virtue of studying, comparing and evaluating, Claude Sfeir decided that from then on he would buy "only quality, top-category items, and little by little I raised the standard of my collection, focusing on the big names like Patek Philippe, Rolex, and the major independent watchmakers who were coming into their own, like François-Paul Journe and Philippe Dufour, and others..."
"But I also began purchasing prototypes, watches built specifically for the Middle East, or watches with links to famous people, like the Lemania chronograph that belonged to Winston Churchill, or the Rolex Submariner that belonged to the last Shah of Iran, and even all the watches worn by the six actors who've played James Bond".
On 8 November 2020 Phillips, in association with Bacs & Russo, auctioned the Simplicity 00/20 from a new edition of 20 Simplicity watches yet to come, made by the grand master watchmaker of the Joux Valley, Philippe Dufour. The watch sold for $1.5 million. Behind the operation was Claude Sfeir, a longstanding and close friend of the watchmaker.
"Every time you buy something, you're missing something else"
Collectors always remember the first watch in their collection and when they bought it, but do they know where to stop – if they ever do? Is a collection ever finished, people ask him. Isn't collecting a kind of illness?
"Yes, certainly. It's a chronic illness that creeps up on you. At the beginning, you don't know which road you're going to take. But soon, you can't stop going down it, even if you get lost sometimes. Basically, what drives you is that every time you buy something, you're missing something else. And I never sell anything, I only buy. Collecting is worse than gambling. I never stop. I've no limits. It's absolutely unreasonable."
"I realised that many of the 'experts' I consulted sold me biased opinions, or even untruths. So I decided to become an expert myself."
The new collectors
The watch collecting scene has evolved quite considerably, becoming more global, with new actors emerging. Sales networks have multiplied, become virtual. The brands themselves are getting in on the act, restoring their own watches to put them back on the market. What are we to think about this development?
"The real, top-level collectors represent a tiny handful world- wide. In general, they don't like selling. Aside from this expert and collecting elite – and while I'm on the subject let me pay tribute to the great pioneer, Dr Helmut Crott – there are ten thousand or more collectors worldwide, but most are investors who collect according to what return they can expect to get from it. They like to sell. They come from all over the place, from the Far East, Hong Kong, China, Japan, the US..."
"They include a lot of young people in the 24 to 33 age bracket, unknowns. Inevitably, habits change. In normal times, I go to all the auctions and I prefer by far physical sales. There are rules: no talking, no bidding against museums, matters of ethics. Physical sales will return I'm sure, even if online sales cost less for everybody, for travel, accommodation, etc.... And as far as the prices are concerned, they're holding up. They're being confirmed. As for the brands, it's true that they're also investing in pre-owned. Rolex recently authorised its retailers to open vintage counters in their outlets. Patek Philippe doesn't do pre-owned. But you can find some beautiful vintage Patek Philippes at some of the brand's his- torical resellers. François-Paul Journe restores and resells."

From collector to instigator
In November 2020, together with his friend of many years Philippe Dufour, Claude Sfeir announced that he was officially taking over the commercial side, sales and distribution of Philippe Dufour production, as well as the creation of 21 Simplicity 20th Anniversary watches. Within 48 hours, there was an avalanche of demand. It was as if every collector in the world wanted one.
"It has to be said that on 8 November, the first Simplicity 20th Anniversary was sold by Aurel Bacs for Phillips for the sum of CHF 1,361,000. Enough to arouse people's interest. In the space of 48 hours, I received 10,000 requests. 4,700 emails a day. All kinds, from all over Asia and elsewhere. Lots of young people. Each one told their story, tried to convince me of the purity and profoundness of their intentions. There was all sorts, a thousand anecdotes. But in the end, there will be only one person per country. With Philippe, we attributed the first ten watches and for the remainder we'll hold a lottery in the presence of a judicial officer. Philippe Dufour will keep N°21 for himself and his family. And we have other projects, a grand project, really high-flying, a ladies' chiming watch combining watchmaking and jewellery. Between you and me, I have to confess I pushed him a bit..." (laughs).
Does this man, who "doesn't sell", ever think about his legacy and what will become of his collection?
"Ah, I've got my eye on a little château in Geneva or its environs that I'll transform into a small museum for displaying and sharing my collection. And I wish to point out that admission will be free!"
"We have other projects with Philippe Dufour, a grand project, really high-flying, a ladies' chiming watch combining watchmaking and jewellery."
---
CLAUDE SFEIR AND THE SITUATION IN LEBANON
We talked with Claude Sfeir in December 2020. His country, in the throes of a deep depression, is struggling to recover from a serious economic and social crisis multiplied by the Covid pandemic and dramatically exacerbated by the gigantic explosion at the port of Beirut in August 2020. Eight months later, the wounds are still raw. Claude Sfeir recounts:
"My store is right in the middle of the Achrafieh quarter, a historic Christian quarter close to the port where the explosion occurred. A lively, bustling quarter. The store's bulletproof glass resisted, but my son's leg was injured and eleven people in the building died. During the 45 years of various wars, the quarter had resisted. But this has destroyed it. Within a radius of three kilometres, 7,000 buildings have been damaged. Besides the store – where I sell watches by François-Paul Journe – I have a workshop with 2,400 m2 of floor space where, under normal circumstances, 90 people work. It has been completely destroyed."
"The State is absent and corrupt. 95 billion dollars have evaporated into thin air from the central bank, not count- ing the losses of the other banks, which add up to 73 billion. Twenty families have stolen everything. It's complete madness. And on top of the explosion, now there's Covid. All the money is blocked, you're only allowed to withdraw 1,000 dollars a month – and only if you have a million on your account! Things are going to explode. In the face of this void, I've set up an independent chain of solidarity from Dubai. We've sent 50 tonnes of medical equipment, small field hospitals. We're also helping directly with the reconstruction of 50 houses in the quarter."