S
oprod's Newton® movement, the result of three years' development and industrialisation, was introduced on March 12. It goes without saying that news about the pandemic drowned out everything else, during a month that saw Switzerland and Europe plunge into a public health crisis. Nevertheless, the company's ongoing efforts to offer mechanical alternatives in a market dominated by Sellita and ETA (the latter now free to deliver its movements to whomever it wishes, according to a Comco decision of July 15) deserve to be highlighted.
"The first examples have rolled off the production lines, their reliability has been successfully tested and they are ready to be delivered," stated Soprod in its March press release.
Soprod's headquarters in Les Reussilles.
Since 2008, Soprod has been part of the Festina Group which, through its various companies, manufactures all the essential components for the manufacture of complete mechanisms, from mechanical calibres to quartz connected movements. At its six Swiss production sites, the manufacturer produces all components including assortments (escape wheels, pallets and rollers), as well as balances and even balance springs, while its workshop in the French Jura region produces mainplates.
With the Newton movement, Soprod offers a "100% Jura calibre, at a competitive price, in perfect harmony with the origin of its components." This entry-level workhorse movement is "almost exclusively Swiss" and intended for "watch brands upholding Swiss made expertise and values."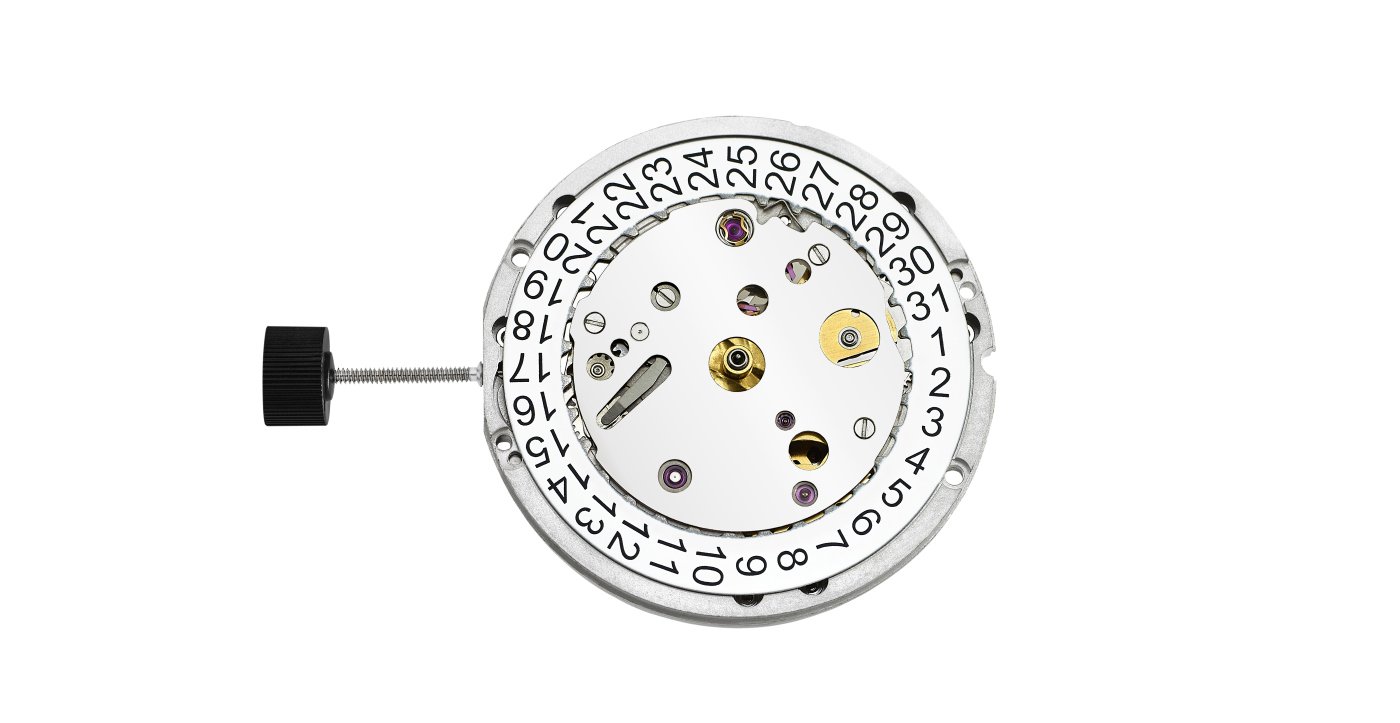 This is ambitious, as being able to compete with Sellita and ETA on price is no mean feat. The objective set by Miguel Rodriguez, owner of the Festina Group, was to meet the requirements of a 100% Swiss made self-winding calibre, but also "to stand out from the competition and bring real added value to the entry-level movement segment, while at the same time offering a contemporary design."
In the challenging sector of the entry-level Swiss mechanical calibre, Soprod intends to distinguish itself in particular through "unfailing reliability": its new movement is equipped with Incabloc's double-cone shock absorber, while the cross-through bridge provides increased protection for the balance itself. The Newton movement has been tested by the Dubois Laboratory, and has earned the Chronofiable certificate.
Another selling point mentioned by the company is a refined and contemporary overall aesthetic; the bridges in particular have a pared-down design. "The aim was to magnify the balance, ensuring 360° visibility. This choice implied aiming for a movement that is as symmetrical as possible along the 6 o'clock-12 o'clock axis. To ensure that the heart of the movement takes pride of place, the balance is elegantly positioned at 6 o'clock, a source of inspiration for brands that will opt to create 'open heart' models."