B
ased in La Chaux-de-Fonds in the historic building of the great chronometer-builder Paul Ditisheim, this freelance workers' collective was created in 1991. Five experienced, multi-skilled artisans currently work here.
Specialising in complex chamfering tasks, these skeletonisers practise trait tiré, circular graining and block polishing, and all types of decoration.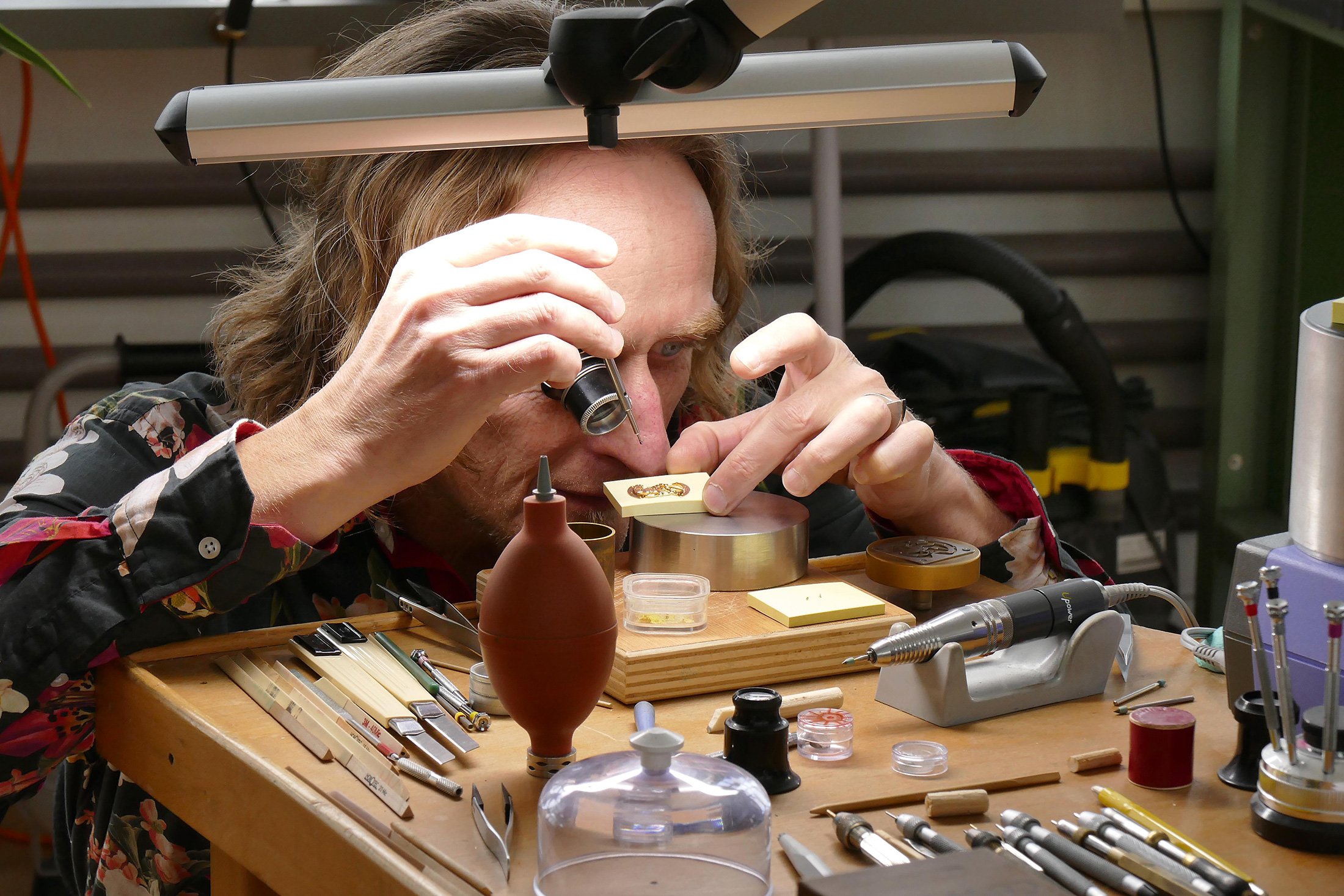 Christian Laufer
Working exclusively for the high end of the market, Arrigoni-Laufer, for whom decoration is territory for expression, seeks to "add something other than traditional skeletonising". Its advantage: a flexible structure, different generations, and efficient 3D creation tools.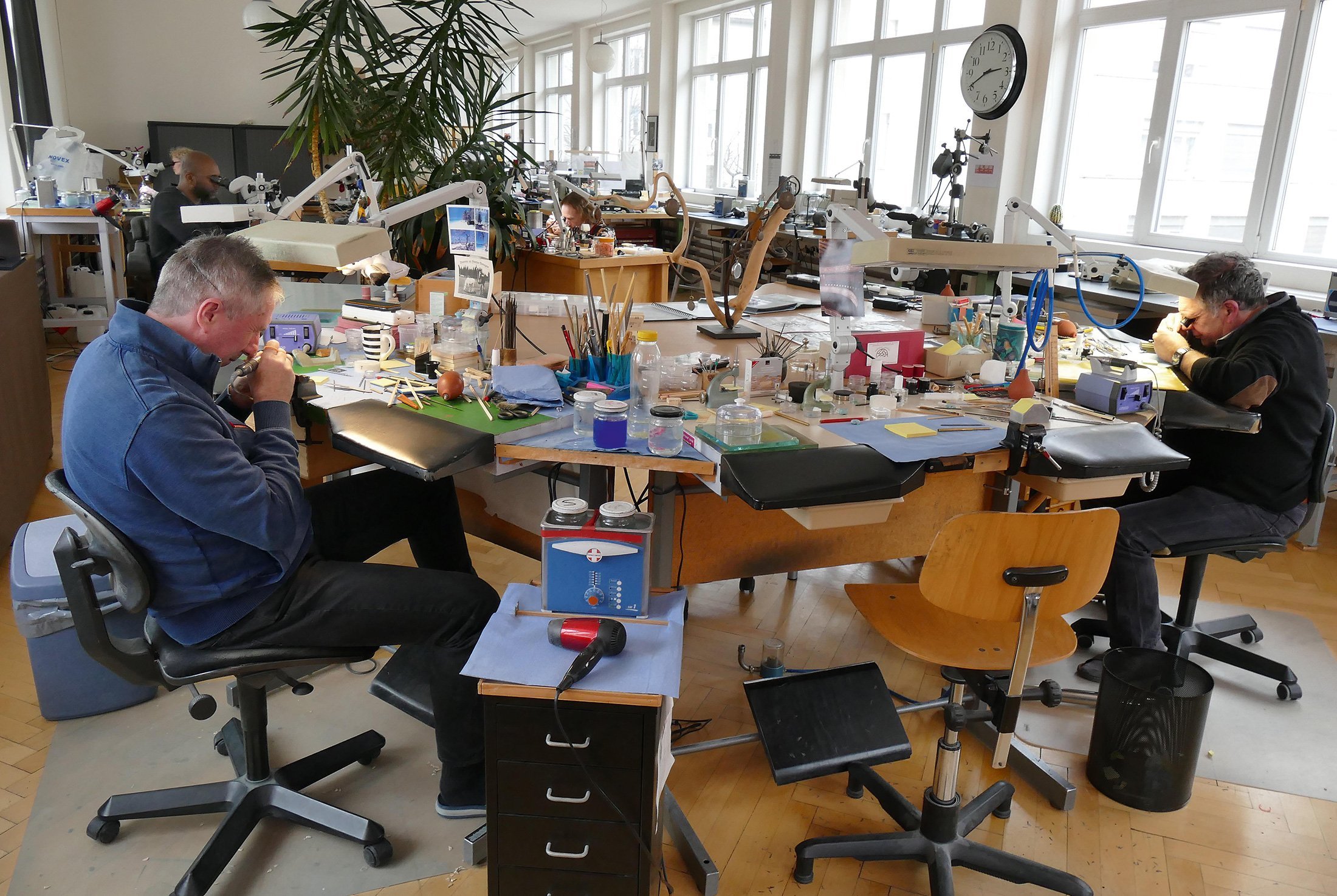 Atelier Arrigoni-Laufer, La Chaux-de-Fonds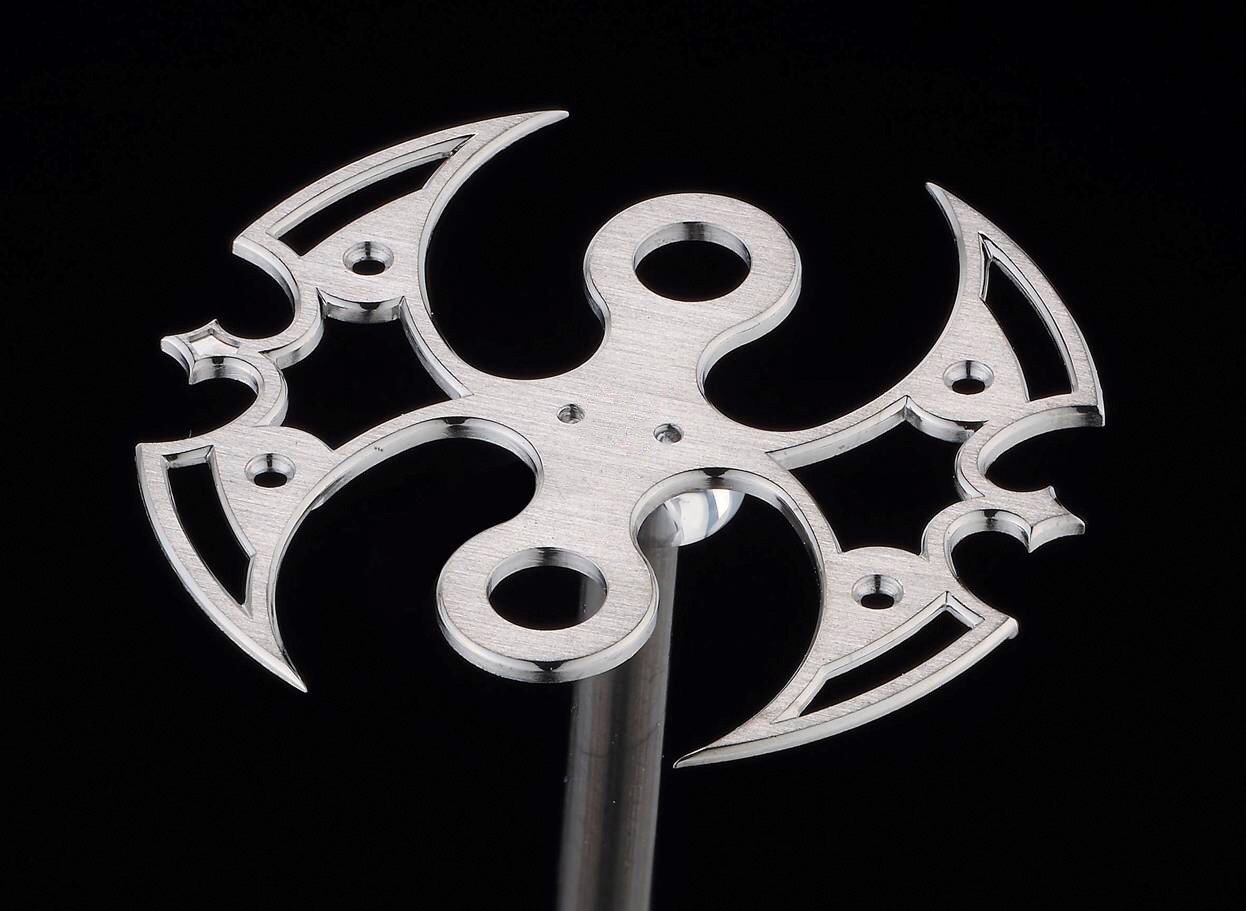 A bridge for Rudis Sylva with particularly complex chamfering