I
n many cultures, green is a symbol of hope, luck, growth, and nature. Today, this link also symbolizes environmental protection. What cleaner energy is there than the one that powers a mechanical watch movement ? Or what eco-friendlier approach than storing this energy in a barrel that can provide this function for centuries ?
The House of Bovet continues to enhance its women's collection in 2020. As demonstrated by the new edition of the Miss Audrey timepiece. It now features a green guilloché dial inspired by the lotus flower that reflects sumptuous shades. This timepiece is also housed in the Amadéo® convertible case, crafted in steel with a 36-mm diameter. The bezel and the iconic bow are set with white diamonds that beautifully enhance the dial.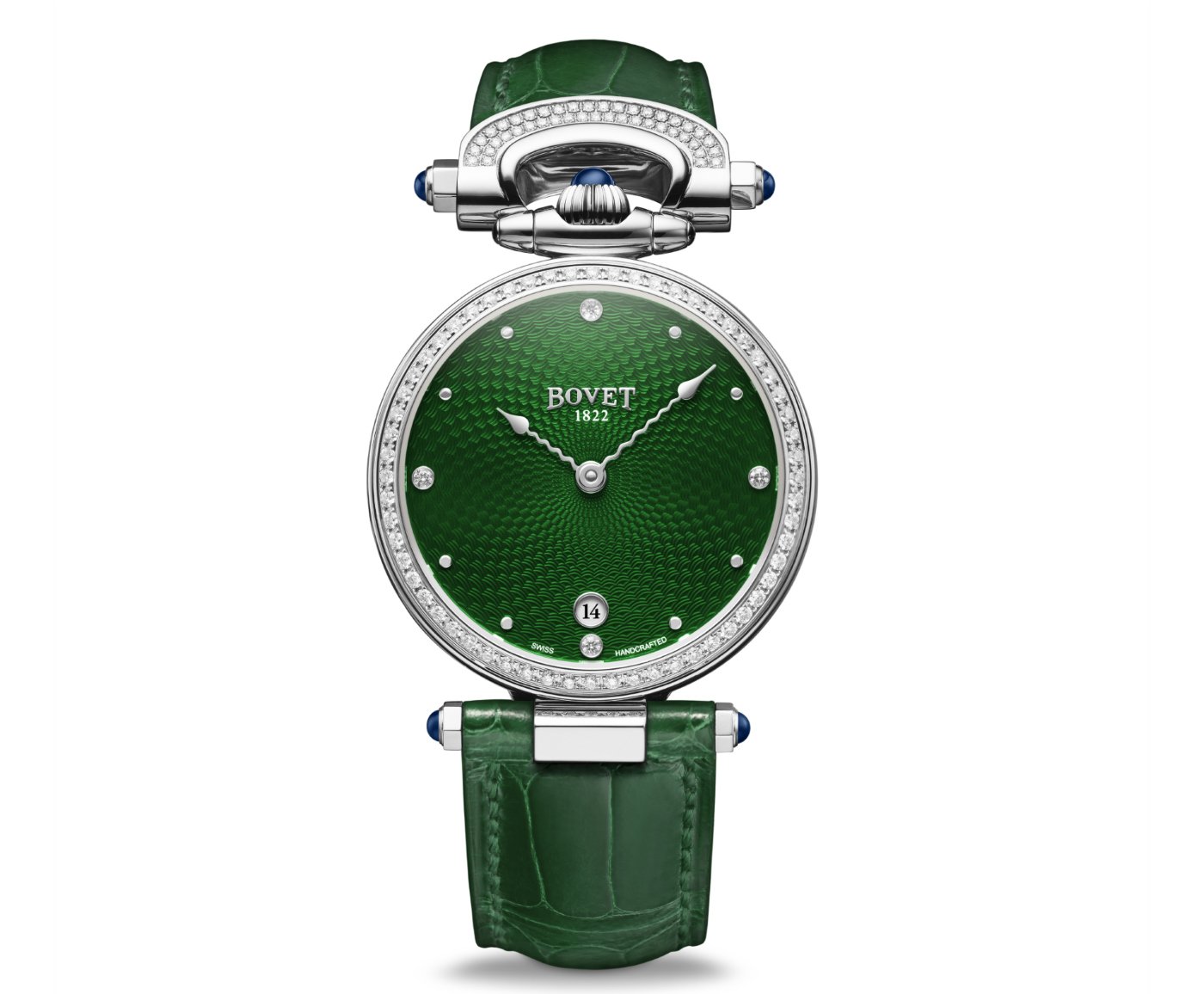 The case's convertible feature allows the timepiece to be worn on the wrist, transformed into a table clock or turned into a majestic pendant without needing to use any tools. To match the dial in perfect harmony, Mr. Raffy, BOVET 1822's owner, has designed an original long jade bead necklace that highlights the refinement of the timepiece. Powered by an automatic movement displaying the date at 6 o'clock, Miss Audrey is a timepiece that offers the comfort of use that is rare for such a gem.
Explore the Europa Star archives - Join us as a Club member
New: 40'000 pages added, since the year 1950!
Our data base contains over 100,000 pages and 70 years of fully searchable back issues, up to the most recent publication. A treasure trove for all knowledgeable professionals and aficionados.