T
he theme of the environment and the search for alternatives to animal leathers have become hot topics in watchmaking, as we are increasingly reporting in this highly topical year of 2021. While we have seen some interesting initiatives in terms of straps made from innovative materials, one very well-known name in Haute Horlogerie, Greubel Forsey, has announced a radical decision: as of 1 January 2022, it will no longer use animal leather for its watch straps.
Behind this initiative is Antonio Calce, who was appointed CEO of the brand in December 2020 and who, since then, has been conducting an in-depth evaluation of Greubel Forsey's operations (you can read more about this in our interview). His vision applies not only to the movement and the case, but to the strap too.

"The technical offer for plant-based straps is mature, and our clients are by nature forward-thinking and welcoming of innovation," emphasises Antonio Calce. "We want to be in line with their world view, and we are delighted to write a new chapter of responsible and sustainable high-end watchmaking."
Behind this initiative is Antonio Calce, who was appointed CEO of the brand in December 2020 and who has since conducted a thorough review of Greubel Forsey's operations.
For its future plant-based straps, the brand has "exactly the same specifications as those for its leather straps." That is, total intransigence on quality, with tests "pushed to the extreme concerning aesthetics, durability, wear, and resistance to water and ultraviolet rays."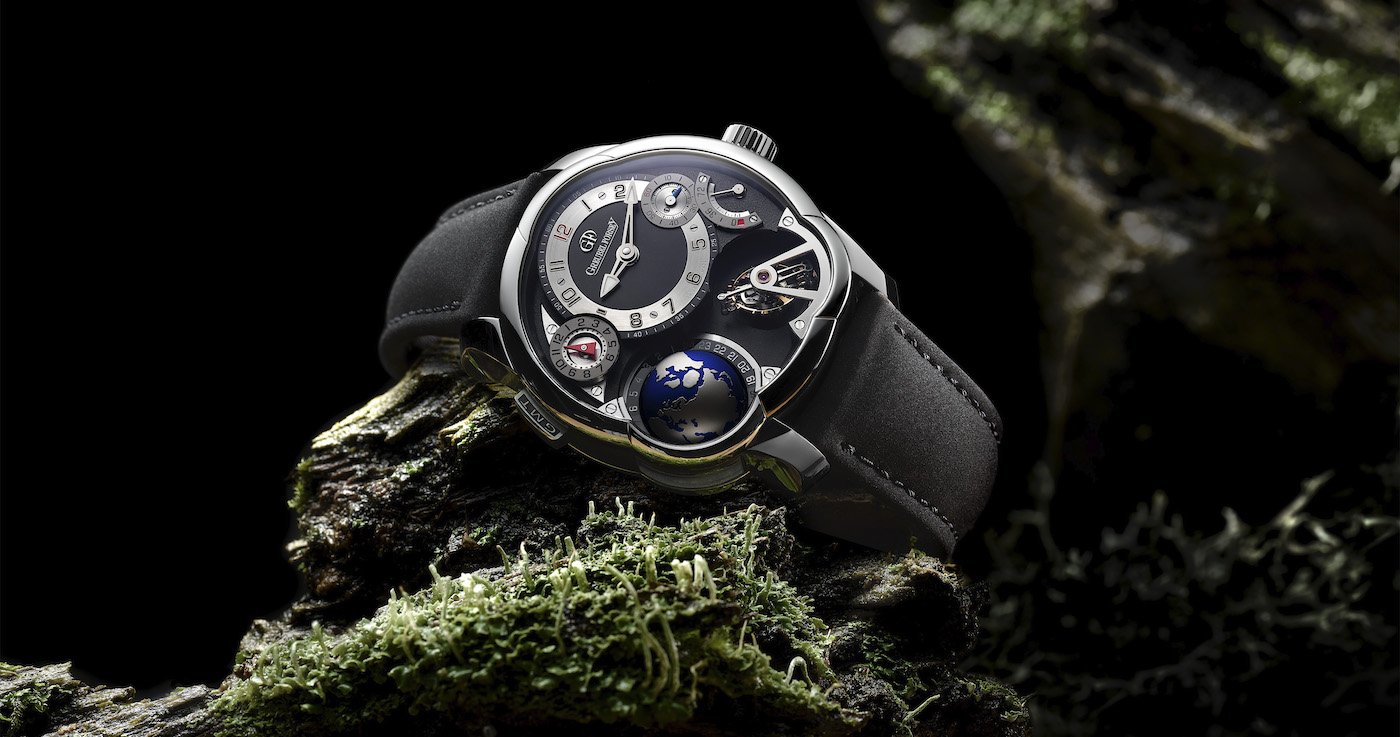 In look and feel, it will be "virtually impossible to differentiate between a plant-based strap and its leather predecessor, while also making the sacrifice and suffering of animals a thing of the past." Several colour variations will be available, and straps will be fitted with a folding clasp or pin buckle, depending on the model and on demand. It should be noted that, as yet, there are no high-end plant-based straps with a folding clasp in fine watchmaking.
Greubel Forsey stresses that this initiative will not remain isolated and that its teams are working on "new responsible developments in the short and medium term." This is just the beginning of a new chapter, not just for the watch brand, but for the Swiss watch industry as a whole.