P
equignet, founded in 1973, the flagship of the French watch industry, has just emerged from an eventful decade. In 2017, on the verge of bankruptcy, the haute horlogerie manufacture based in Morteau was saved in extremis thanks to a management buyout by four of its employees. They continued to build up the brand until last year's takeover by French investment fund Enowe, which is determined to restore the brand to its former glory.
Tucked away in France's historic watchmaking region, an area hard hit by deindustrialisation and depopulation, the company founded by Emile Pequignet embodies the resilience of local production, and the determination of a region with ambitions to be more than just a supplier to its Swiss neighbour.
Employing around twenty people today, Pequignet is known for assembling its own movements, first the Calibre Royal (in automatic and then manual versions), followed by the Calibre Initial. This three-handed automatic movement with 65 hours of power reserve began appearing in Pequignet timepieces in December 2021, and will be offered to other French watchmakers going forward.
Produced in a limited edition of 100, the Pequignet Attitude Or is equipped with the new Initial movement.
Enowe's takeover of Pequignet should be placed in a the broader context of a growing ambition to orchestrate a renaissance of French watchmaking, driven by the current trend in favour of local craftsmanship, and underpinned by UNESCO's recognition of the watchmaking heritage of the Franco-Swiss Jura arc in December 2020.
One major challenge remains: France's reliance on foreign suppliers – Swiss, Japanese or Chinese – for movements and other key components.
A number of initiatives have sprung up to put French brands back on the world horological map: in addition to Pequignet, brands such as Lip, Michel Herbelin, Dodane, Yema, Humbert-Droz, March Lab, Hegid, Semper & Adhuc and Utinam have plans to promote French manufacturing, each in their own way and within their own segments. But the major challenge remains France's reliance on foreign suppliers – Swiss, Japanese or Chinese – for movements and other key components. The hoped-for renaissance will only be achieved by rebuilding the industrial tooling and recovering the know-how that has been lost.
Hugues Souparis is head of French investment fund Enowe, which bought the Morteau factory in 2021.
The founder of Enowe, Hugues Souparis, a 66-year-old entrepreneur who built a company that is now a market leader in anti-counterfeiting technology, is clear about his goals. The reason he is investing in Pequignet, which earned the label "Entreprise du Patrimoine Vivant" (Living Heritage Company) in 2014, is because he firmly believes in the revival of Made in France watchmaking. "I'm not taking over a company that is losing money, but one that is growing," he emphasises. Interview.
"I am not taking over a company that is losing money, but one that is growing. We are putting in place a strategy to ensure Pequignet's future."
Europa Star: Why did you invest in Pequignet?
Hugues Souparis: This acquisition is the first step in a new strategy for our fund, aimed at promoting French "houses of excellence" that create high-end products. This is not so much a purely financial investment as an asset-based one, with the goal of revitalising historic companies. We are targeting three areas of investment for this activity: things you eat, things you drink and things you wear! But there are two conditions: export capability and online sales. This excludes perishable goods, for example. However, chocolate, spirits, watches and high-end accessories are very clearly part of our scope.
Pequignet Rue Royale Date and moon, silvered guilloche pattern
How did the dialogue with Pequignet's management take place?
Discussions started at the beginning of 2021, through one of my colleagues, Nicolas Desmoulin, himself a watch enthusiast. The brand was not "for sale" as such, but we found ourselves united around a common desire to accelerate Pequignet's growth. The team had proved it could handle the most urgent issues arising from the delicate situation the brand had found itself in since 2017. It was at that point that we brought in our expertise and resources, to help develop a long-term strategy for the brand, incorporating marketing and digital strategies in particular.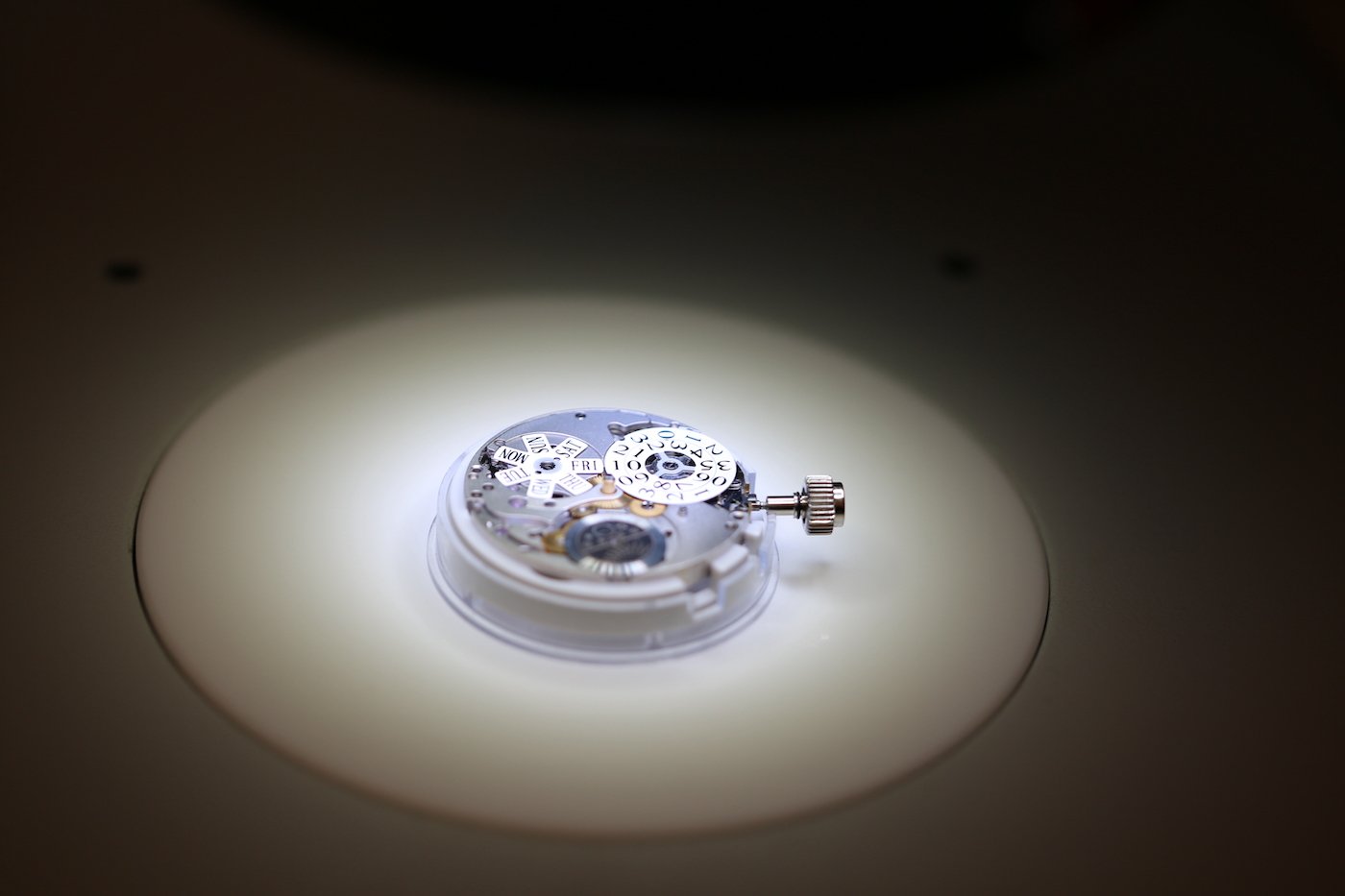 What was the state of the brand when you took it over?
It was and still is growing! To be honest, we didn't expect the company to be in such good health under the circumstances. Pequignet recorded a 50% increase in sales in 2021. The second half of the year in particular has been euphoric. The brand is profitable and its reputation has increased, especially since we started using social networks. Our Royal Saphir model has been very well received, and the first limited series of the Attitude model in pink gold, equipped with the Calibre Initial, has got off to a good start. These are top-of-the-range models, priced at over 9,000 euros, which has helped to increase turnover. That said, we are very much aware of the limitations that remain, which is why we're putting in place an in-depth strategy to ensure the brand's future.
"Pequignet has the distinction of being present in two segments. On the one hand, it offers watches equipped with Swiss movements; on the other, it is a manufacture in its own right, producing its own calibres."
Pequignet Royal Saphir Bleue
What does this strategy consist of?
I'll be able to tell you more in the coming months, because we are conducting a complete audit of the brand, and there are many ideas. It's in my nature to want to go fast, but we're giving ourselves time to follow the right steps. In the national watchmaking landscape, Pequignet has the distinction of being present in two segments. On the one hand, like other French brands, it offers watches equipped with Swiss movements; on the other, it is a manufacture in its own right, producing its own calibres to equip timepieces sold at a higher price than the national average. Our work will focus on better defining the brand's DNA, and on the basis of this reflection, developing more assertive designs and a precise distribution strategy.
Pequignet experienced fantastic growth from the 1980s to the 2000s, and we are going to return to the inspirations of this period, while at the same time enhancing the work that has been done around the manufacture over the last twelve years. We will highlight this dual heritage. I am very confident about the potential of the brand, which enjoys a genuinely good reputation in France and is already well known throughout the retail network.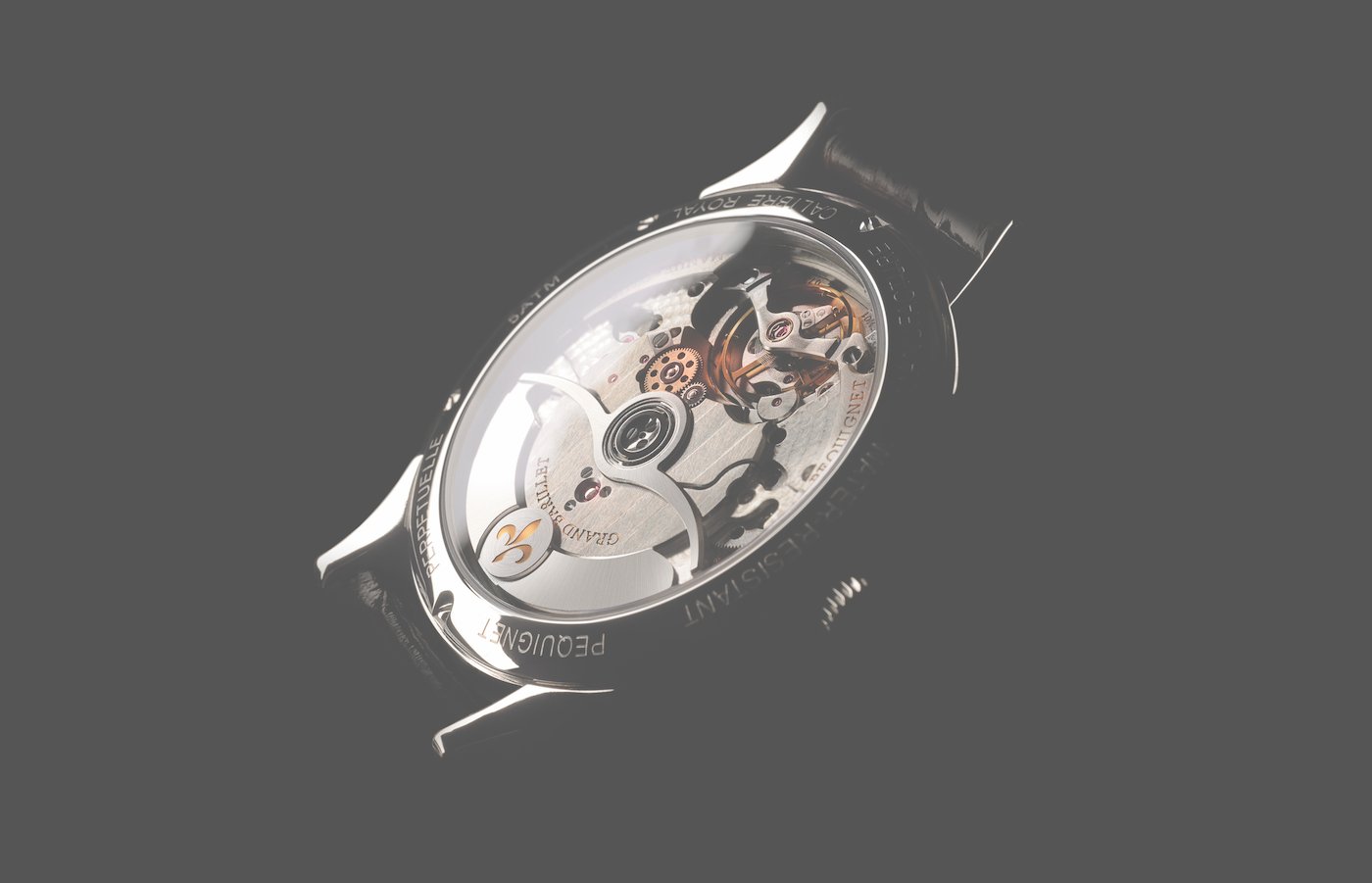 Your investment places particular emphasis on two elements: export capacity and e-commerce. Where do you expect this to lead?
Although exports have not been a major focus in the past, Pequignet already exports around 30% of its production, to two key markets in particular: Japan and the Benelux. This gives an indication of the brand's international potential. For watches equipped with our manufacture movements, markets such as South Korea or the United Arab Emirates are very promising. With the French design label, China also offers good prospects for our brand. As far as e-commerce is concerned, online sales currently account for 5% of turnover, and this will increase rapidly. I firmly believe in the convergence of digital and physical.
The new Calibre Initial
The Calibre Initial is an important step in Pequignet's recent development. What are your ambitions with this new movement?
The reason for designing the new movement was to master a simpler calibre than the Calibre Royal, which is expensive to assemble and whose cost price makes it unsuitable for delivery to third parties. Pequignet's products provide exceptional value for money, as any professional will tell you. But with the new calibre, Pequignet can diversify into becoming a supplier for other brands. In this respect, it represents an important development for the entire national industry, which is currently supplied with foreign movements.
"With the new calibre, Pequignet can diversify into becoming a supplier for other brands."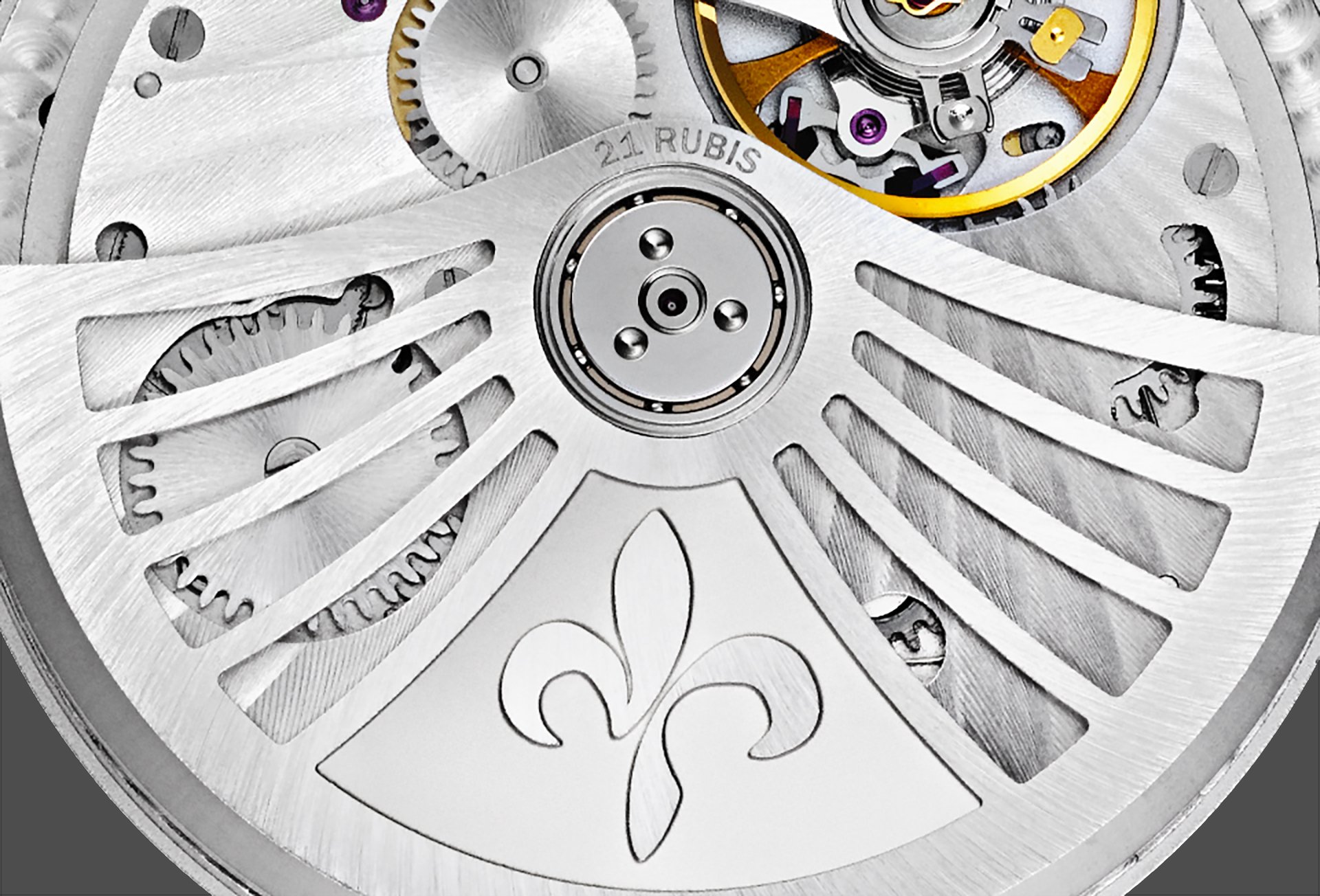 But is there a demand for this movement, and are you competitive enough? Made in France is quite a "loose" label; other French brands might just prefer to stick with the status quo.
Yes, we have already received orders from two other brands, which will be delivered in the autumn. Many French brands are interested in more local, more original production. The Calibre Initial enables us to supply companies operating in a market ranging from 2,500 to 5,000 euros. The challenge of "reindustrialisation" should not be underestimated. Today, certain critical components are only produced in Switzerland, but we are in the process of reappropriating this know-how by collaborating with French companies that have the necessary machine tools and equipment, but no longer the necessary expertise. The production of some components currently supplied from Switzerland will be brought back to France in the coming months. For the Calibre Royal, 75% of the components are produced in France and 25% in Switzerland. We need to regain all of this know-how!
Pequignet headquarters in Morteau
Does your takeover of Pequignet mark the first steps in the creation of a watchmaking group that could achieve this reindustrialisation of French watchmaking?
I can't confirm anything at this stage, but other investments are being studied. Vertical integration could be something to look at, particularly in terms of equipping Pequignet with machine tools. Currently, we order components and assemble them, but we could certainly gain more control over our industrial capacity if we manufactured our own components. In the long term, we want to bring pure innovation to the horological field, with ever more bold and distinctive creations.
"The challenge of reindustrialisation should not be underestimated. But in the coming months, production of some components currently supplied from Switzerland will be brought back to France."