A
longside Grand Seiko, one other series in particular demonstrated the company's ability to create mechanical watches with high accuracy from the 1960s onwards. It was called King Seiko and, in addition to its precision, it offered a powerful yet graceful design that symbolized the high quality of its construction. 2021 marks the 140th anniversary of Seiko's foundation and a re-creation of the second series of King Seiko, known as the King Seiko KSK, will be released in celebration of this landmark.
The 1965 King Seiko KSK presented a distinctive, angular profile
The distinctive profile of the King Seiko KSK
Four years after the introduction of King Seiko, a second series known as the King Seiko KSK was created in 1965. Powered by a manual-winding 25 jewel caliber, the King Seiko KSK was a new departure in design. In contrast to the gentle rounded contours of the first King Seiko creation, the KSK case was strikingly sharp and angular and had a contemporary feel. Its flat surfaces and multi-faceted corners caught the light from any angle and gave the watch a new and striking brilliance. With its water resistance and hacking seconds hand, it offered a high level of practicality which, together with its distinctive design, soon made the KSK a much-demanded watch for Japan's fast growing number of watch fans.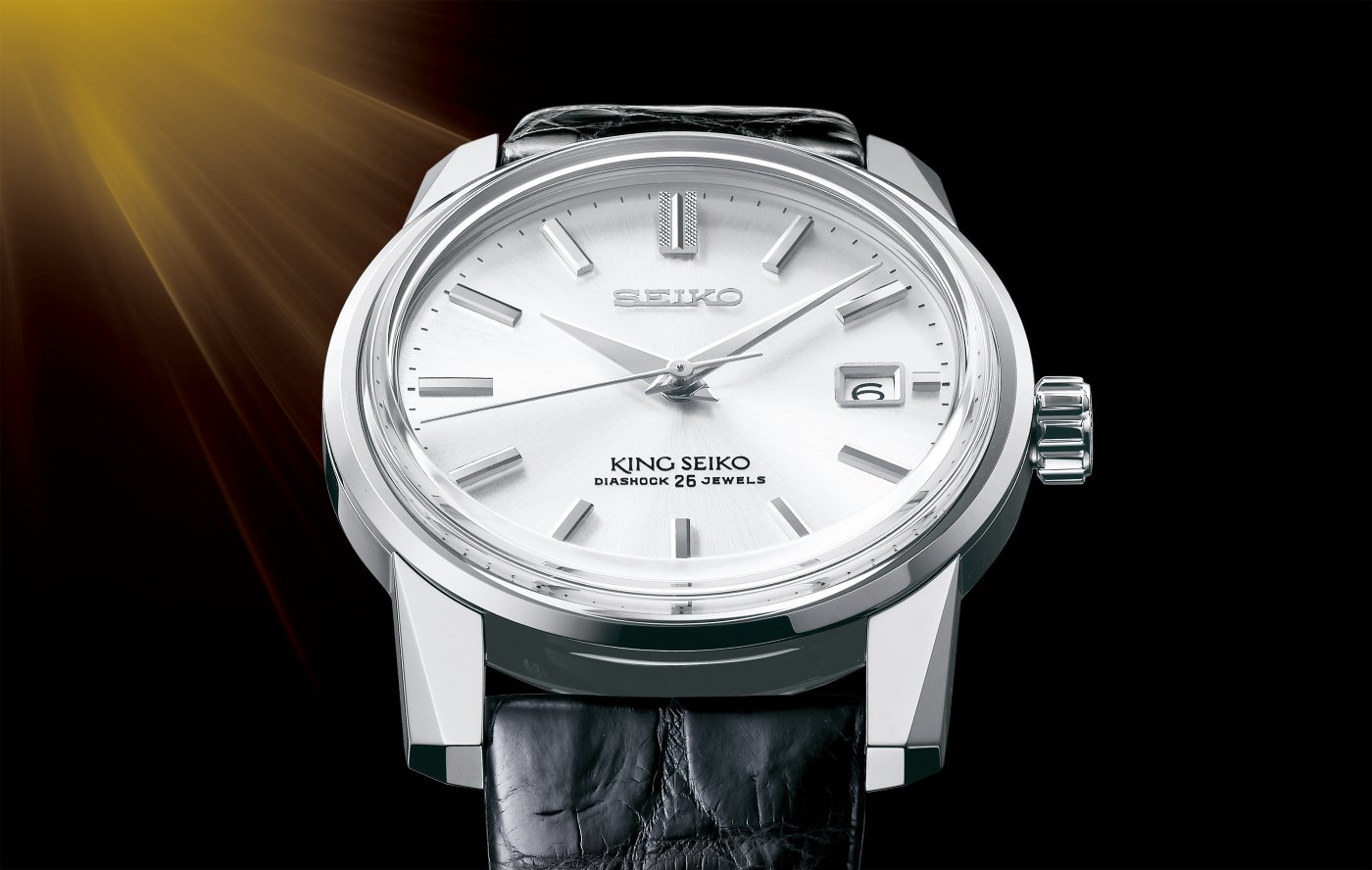 The new re-creation brings the 1965 KSK back to life in every detail. The combination of the flat dial with the faceted indexes and broad, sharp hands re-creates the refined elegance of the original. The sharp, bold faceted lugs feature large flat planes and razor sharp angles and are Zaratsu polished to a distortion-free mirror finish.
Just as on the first KSK, the index at twelve o'clock has a bright sparkle thanks to the way it is intricately faceted. The case back carries the King Seiko name and the same shield design as the original and the buckle, too, is an accurate reproduction. The Seiko name and a "W" mark that signifies the KSK's water-resistance appear on the crown.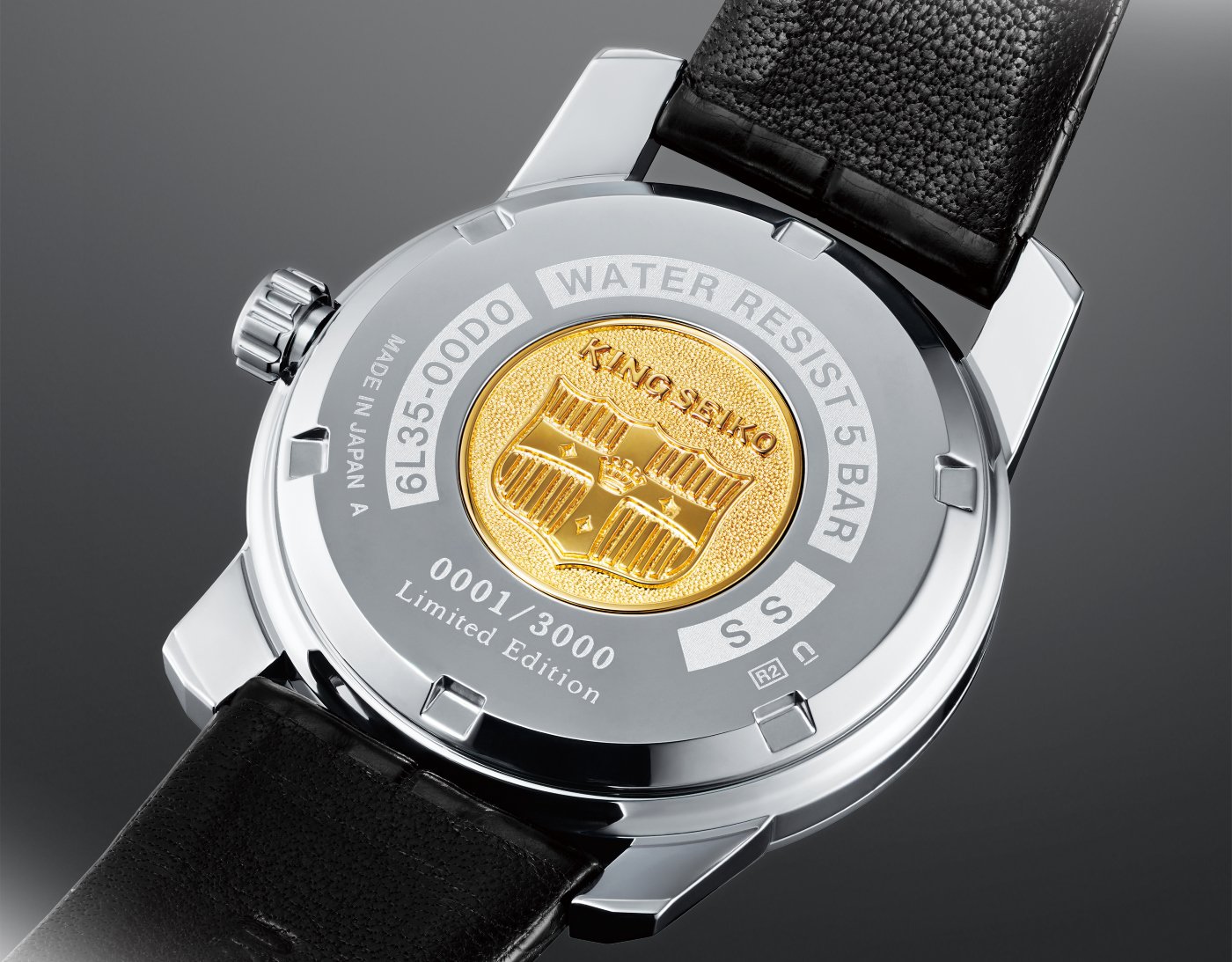 Powered by Seiko's slimline automatic caliber, 6L35
While the re-creation is faithful in every aspect to the original design, it is completely up-todate in technology, function and form. Even with an automatic movement and the addition of a date window, the new watch retains its slim profile and is just 0.5mm thicker than the original, thanks to the thinness of Caliber 6L35. The case is slightly wider than the original at 38.1mm and the crystal is a boxed-shaped sapphire with an anti-reflective coating in the inner surface that delivers high legibility from any angle. The case's durability is also enhanced by the super-hard coating which protects the watch from scratches.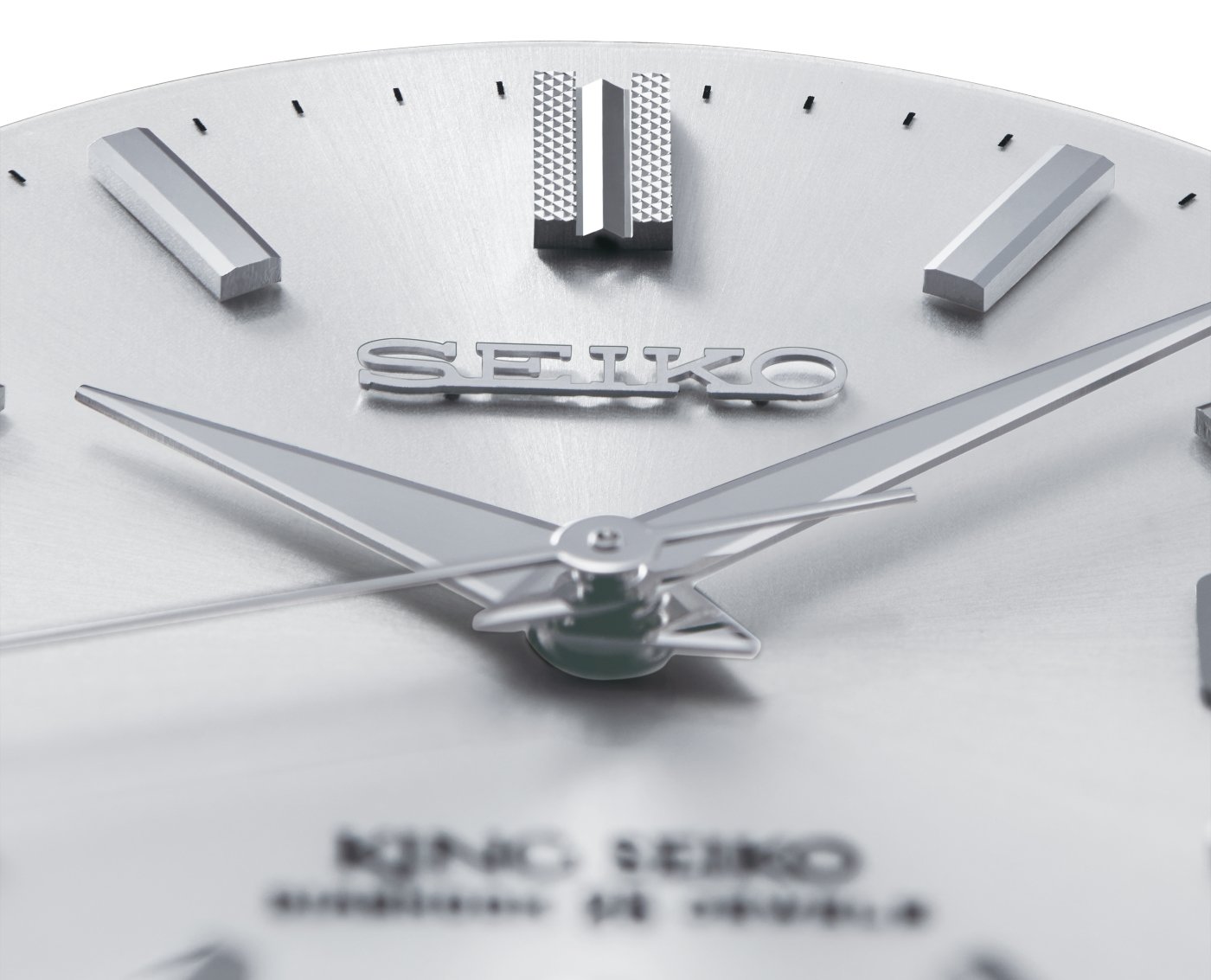 The King Seiko KSK re-creation will be available from January 2021 as a limited edition of 3,000 at Seiko boutiques and at selected retail partners worldwide.