I
n the world of horology, where Swiss and Japanese giants often overshadow smaller players, Weiss Watch Company is a breath of fresh air. This boutique independent brand presents an arresting narrative that departs from the well-trodden stories of his overseas competition. Weiss is bringing American watchmaking back to the future, not from a base in Bienne or Tokyo, but in Nashville, Tennessee.
Founded in 2013 by Cameron Weiss, an all-round horologist trained at the Watchmakers of Switzerland Training and Educational Program (WOSTEP) at the Nicolas G. Hayek Watchmaking School in Florida, Weiss Watch Co distinguishes itself in a wave of new American brands. The family-owned venture goes beyond the capabilities of its peers, producing cases, dials, components, and even springs, all on American soil. Weiss also personally assembles every watch from start to finish.

Weiss watches exemplify what the market considers 'tool watches'. Dressed in rugged attire driving a classic Defender, Weiss is the very image of his brand. The style remains true to timeless American tastes and sensibilities. "I drew inspiration from objects like old aircraft gauges inside cockpits," Weiss explains. "I think the aesthetic resonates with the essence of American culture and its practical nature."

Prices are intentionally accessible, currently ranging from $2,000-3,000. "This bridges the gap where it is a bit elevated and also approachable, because Americans are pretty casual people. While we incorporate polishing, fine finishing, and decorative touches, the overall aim is meant to feel utilitarian," explains Weiss.

Most models feature simple time-only displays, some with a date function, powered by hand-wound modified Swiss movements. Since its inception, the collection has progressively embraced an American identity, culminating in the introduction of the in-house Weiss calibre 1003 in 2019. This bona fide USA-made mechanism, reengineered from a pocket watch movement, was single-handedly manufactured by Weiss except for the jewels and springs.
From the outset, Weiss sought to acquaint himself with large-volume precision technology. Leveraging his experience at prestigious Swiss manufacturers, Weiss melds artisanal flair with computerised manufacturing expertise. The workshop serves as a testament to this vision, where old-world watchmaking tools and lathes coexist with state-of-the-art CAD and CAM systems. His goal was ambitious: to resurrect American watchmaking of the 1920s with advanced production methods.

Delving into Weiss' set-up takes us back to the heyday of American horology, a time when names like Waltham and Elgin thrived. By the mid-19th century, America's manufacturing prowess surpassed even the British and Swiss, revolutionising wristwatch technology and movement precision, as proven through the challenge of two World Wars.
The Swiss later adapted American techniques for their own success, while America's watchmaking legacy faded during the quartz crisis of the 1970s. In this context, Weiss isn't just a brand; it's a revival mission. Since Swiss industrialisation owes much to American innovations, it could be argued that while Weiss watches' movement mechanics may be Swiss, their soul remains genuinely American.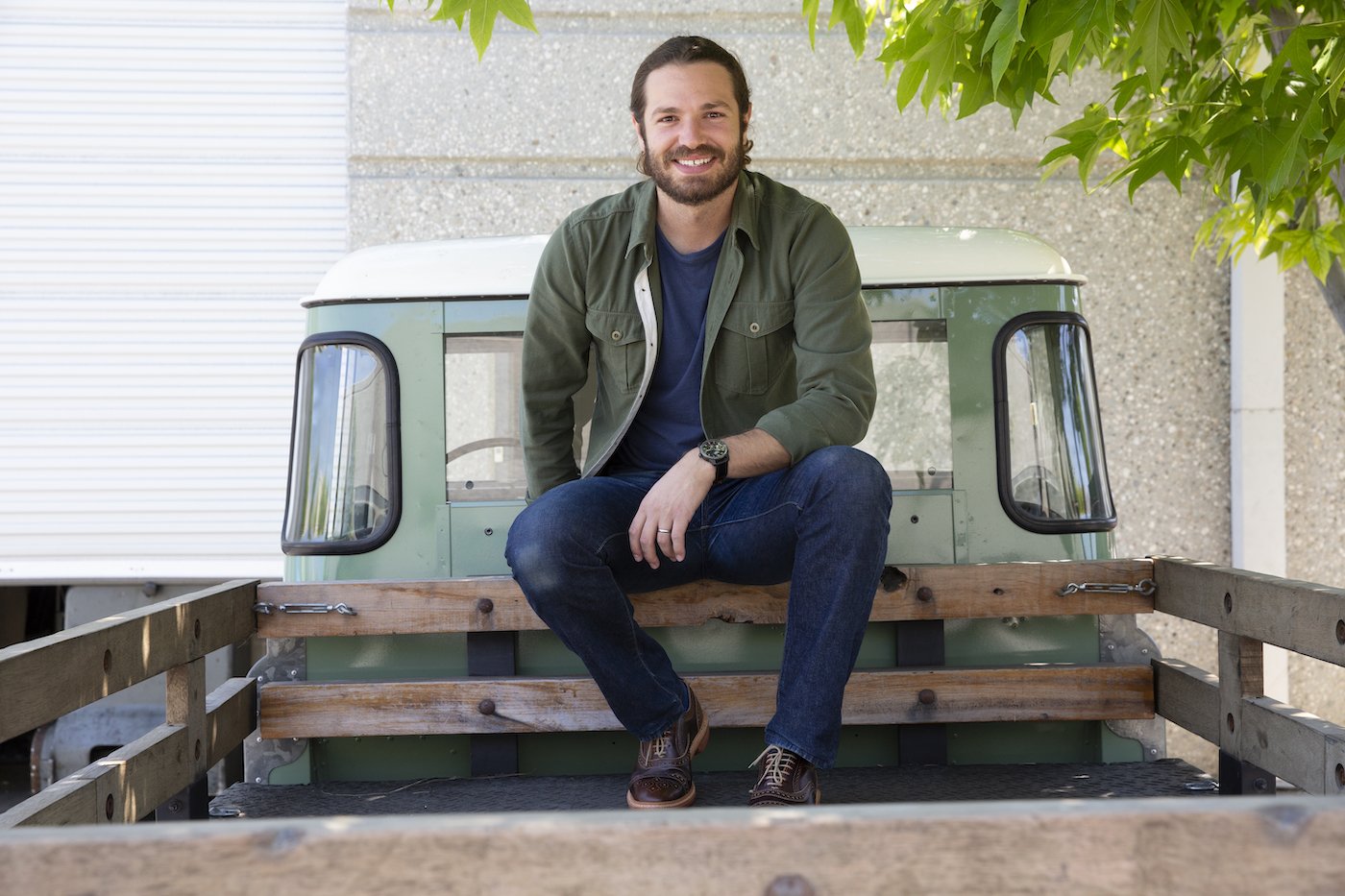 However, every renaissance encounters obstacles. American brands like Weiss Watch Company have had to navigate a landscape devoid of an ecosystem. "The goal from the beginning was to try and become as independent as possible here in the US, and rely as little as possible on Switzerland. But that's really hard to do when there is no existing industry," explains Weiss.
Driven by an entrepreneurial spirit, Weiss has harnessed latent resources to breathe new life into domestic supply. "Often I find someone in the manufacturing world who is interested in watches," he says, recounting a meeting with a former watch spring producer who had to shift industries eight decades ago. "They were able to help us reverse engineer some Swiss main springs and make them for us." Additionally, the initial cases were produced in Los Angeles by a machine shop specialising in aerospace and defence parts. The owner, a collector, has become a partner ever since.

"We're a pretty small client for these companies," Weiss adds. With current output of around 1,500 watches, Weiss grapples with the classic challenge of balancing scale and soul. It's a delicate act, where Weiss must also find harmony between affordability for young consumers and maintaining artisanal quality. Rather than hiking prices, Weiss aims to boost volume, allowing more people to enjoy the stories of watchmaking and fall in love with mechanical timepieces.
"I would like to scale up and utilise some other types of efficiencies that are used in a lot of Swiss workshops in order to assemble more productively," Weiss explains. "But as far as the decoration goes, we're pretty optimised there. Finishing and assembly right now is one watch at a time so that's a little slow." But steeped in passion, Weiss reminds us, "This is how watches were historically made, and are still made today."

Weiss takes great pleasure in educating those new to the craft. For years, he has been actively promoting traditional watchmaking through podcasts, YouTube channels, and workshop tours, inviting the world into his endeavours. The content is easily digestible and inspiring, revealing how the family builds this self-funded venture. A remarkable feat, especially considering that the brand essentially operates as a one-man manufacturer.

Instead of being in the watch circles, you're more likely to find him on social media, or featured in lifestyle spreads and business titles. Weiss explains, "If you go to an industry event, a lot of times people there have already been exposed to watchmaking. While that's a great thing, it brings me more excitement to teach someone for the first time that mechanical watches have no batteries in them, and there are springs."
Weiss' value proposition, from design appeal to pricing level, purposefully caters to novices. It is all part of the company's steadfast commitment to revitalising American watch craftsmanship. Each tick of a Weiss watch symbolises a convergence of history and modernity. Ten years since it began, Weiss continues to redefine the essence of what it means to be "American made."