T
he Gübelin Academy's new online programme, "The Basics", is specially conceived and designed for digital instruction. Numerous videos share inspiration and knowledge while also granting exciting insights into the House of Gübelin. It presents a broad range of knowledge from experts in Lucerne, Hong Kong and New York. Brief personal interviews also add to the course and offer additional information such as the work of the curator, who manages the Gem Lab's reference stone collection comprising more than 27,000 samples.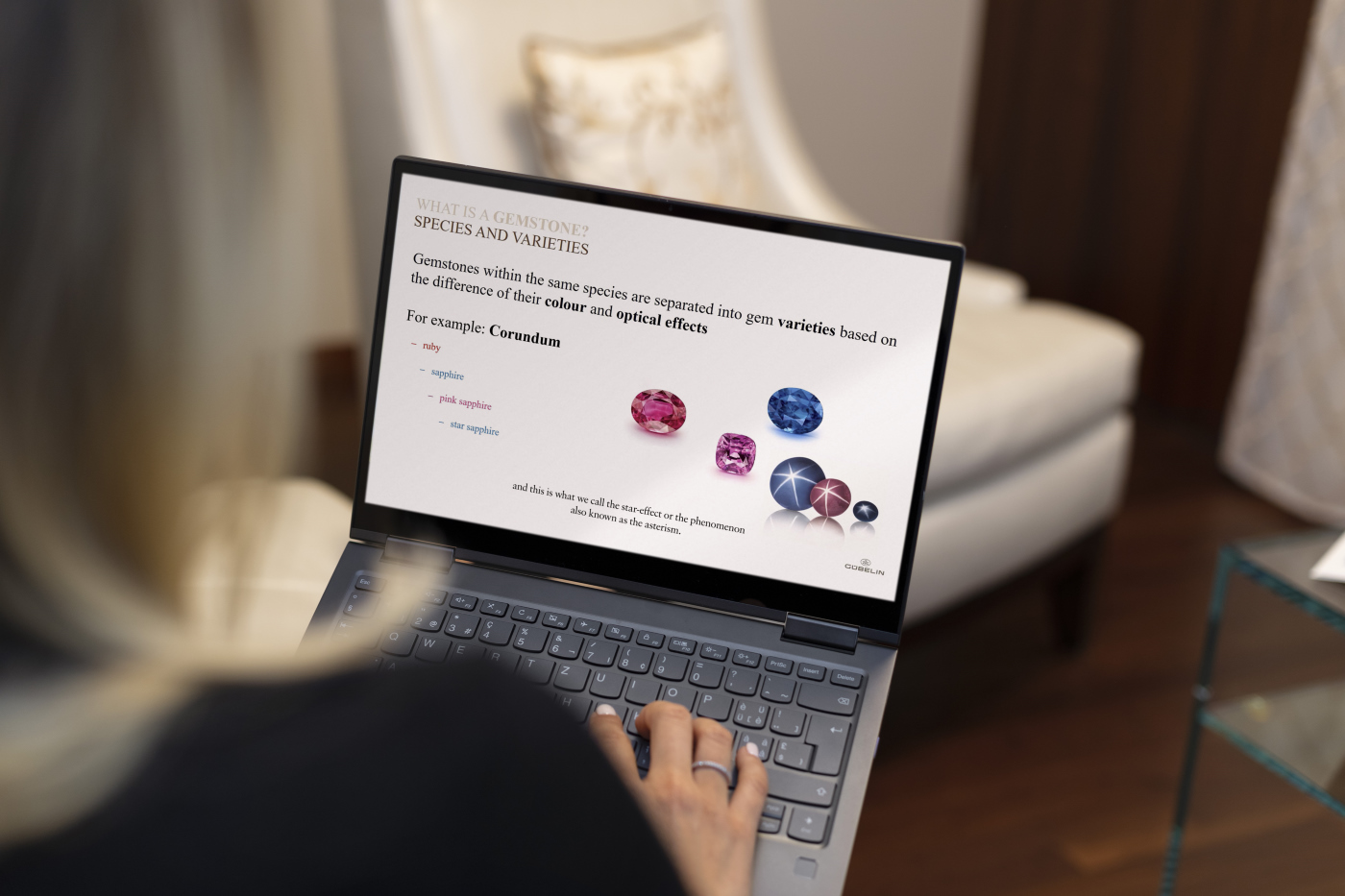 "The Basics" offers an introduction into the fascinating world of coloured gems, with its focus on the so-called "Big Three": rubies, emeralds and sapphires. The online course is targeted at gem aficionados, connoisseurs, collectors as well as jewellery experts, covering the scientific as well as emotional aspects.
The digital course is an enhancement to the educational offering and fits seamlessly into the Academy's modular programme. Just as with the in­ person "Coloured Gem Professional: Level 1", successfully completing the online "The Basics" course qualifies participants for Level 2. This allows graduates to immerse themselves even deeper in the world of coloured gems and further their education.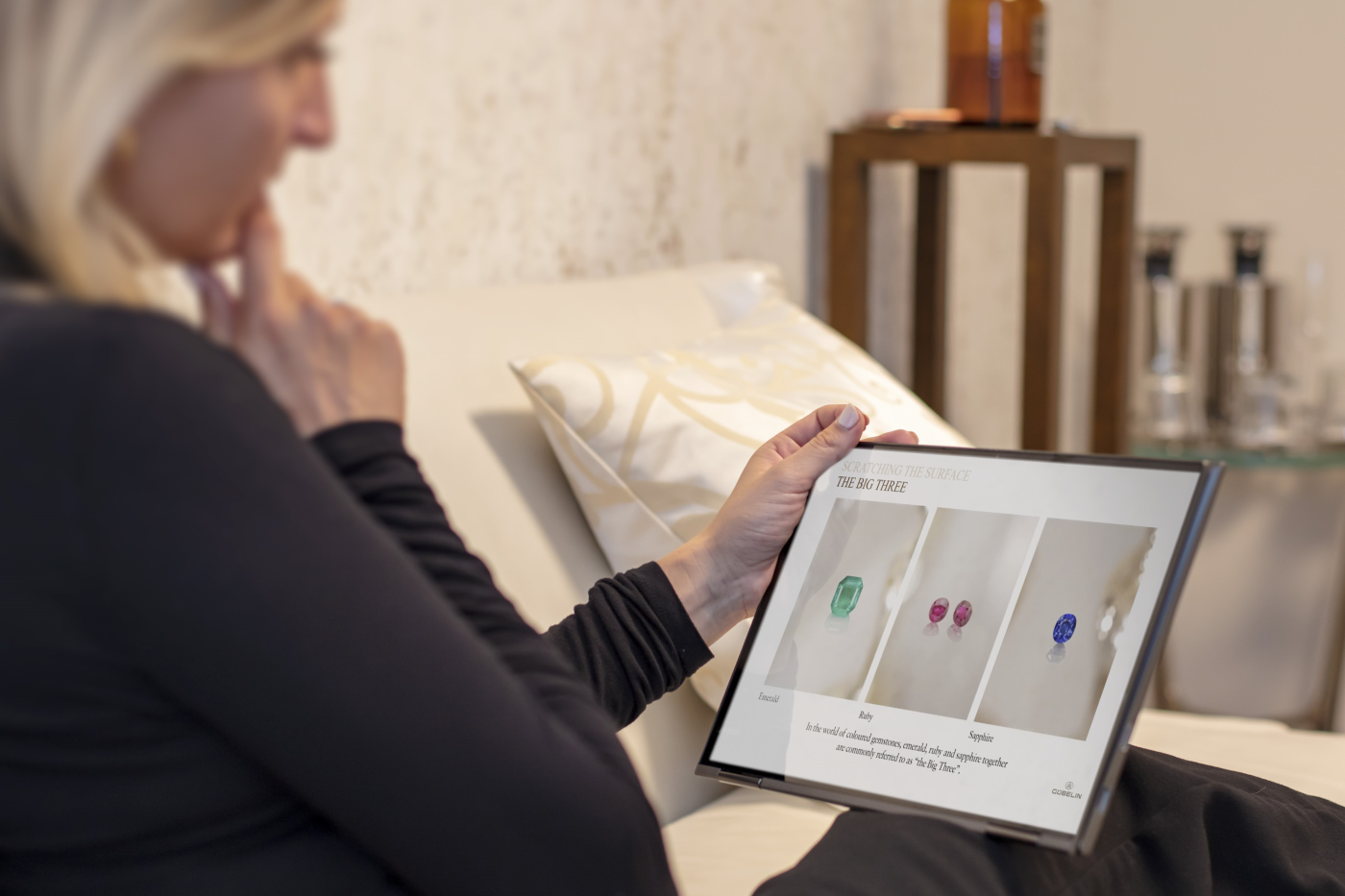 Raphael Gübelin, President of the House of Gübelin, explains: "Innovation, knowledge and digitalisation are key factors in our family-owned company. We continue to expand our digital competence with our online course. We can share our knowledge, inspiration and passion with interested persons all over the world- digitally." Online participants work independently of time and location, which allows them greater flexibility, individuality and a more personalised rate of learning.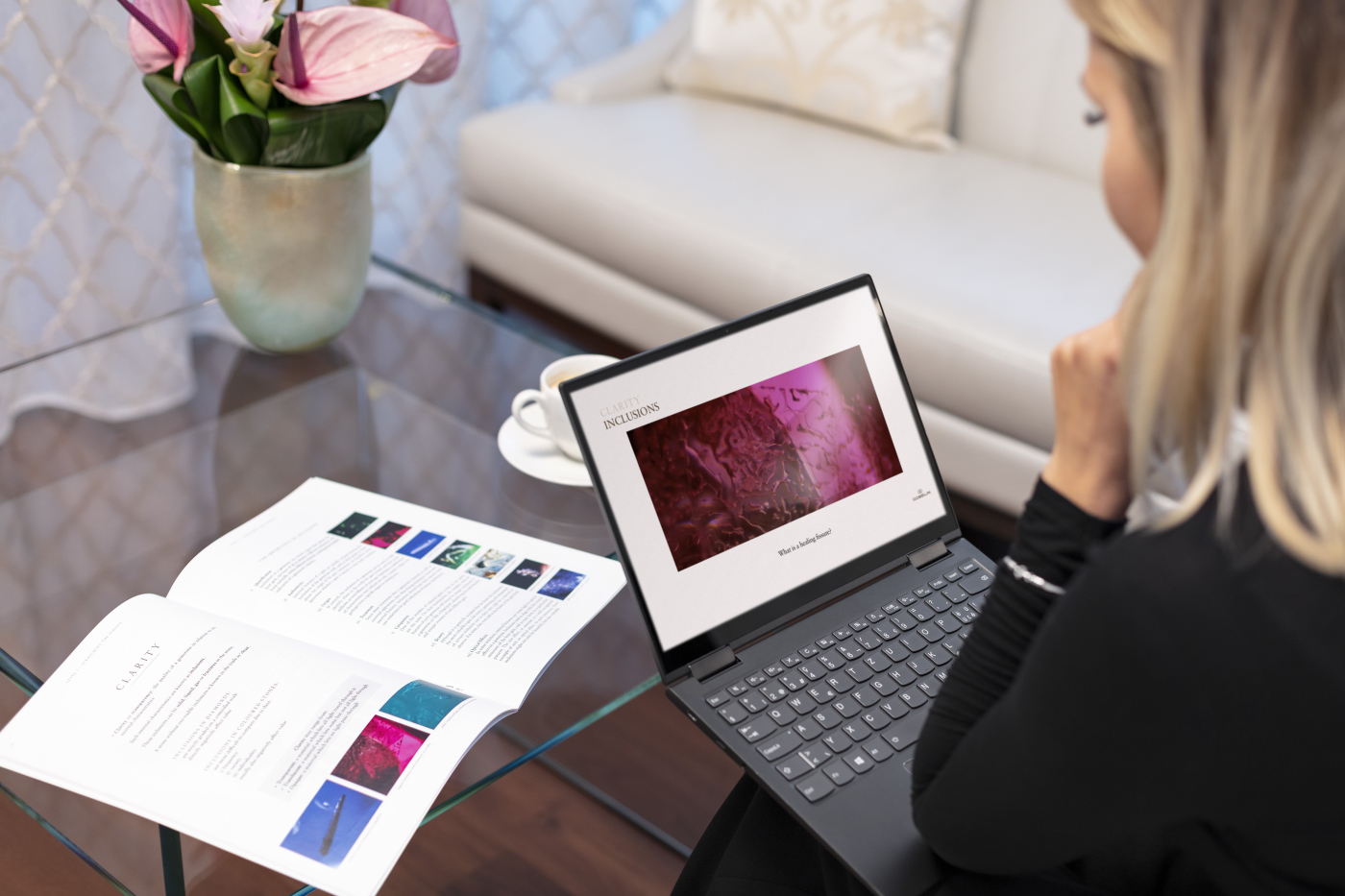 The House of Gübelin founded the Academy to share its deep knowledge of coloured gemstones with connoisseurs, collectors and experts. Since 2013, the Gübelin Academy has been offering its modular course programme.
Through the Academy, Gübelin shares both its knowledge as well as its Deeply Inspired philosophy, which is based on discovering inner and outer beauty in order to understand an object in all its facets. After taking an Academy course, many participants come to see gemstones in a new light, and they have learnt more about how they were created, their history and symbolism. This allows graduates to appreciate these wonders of nature even more deeply.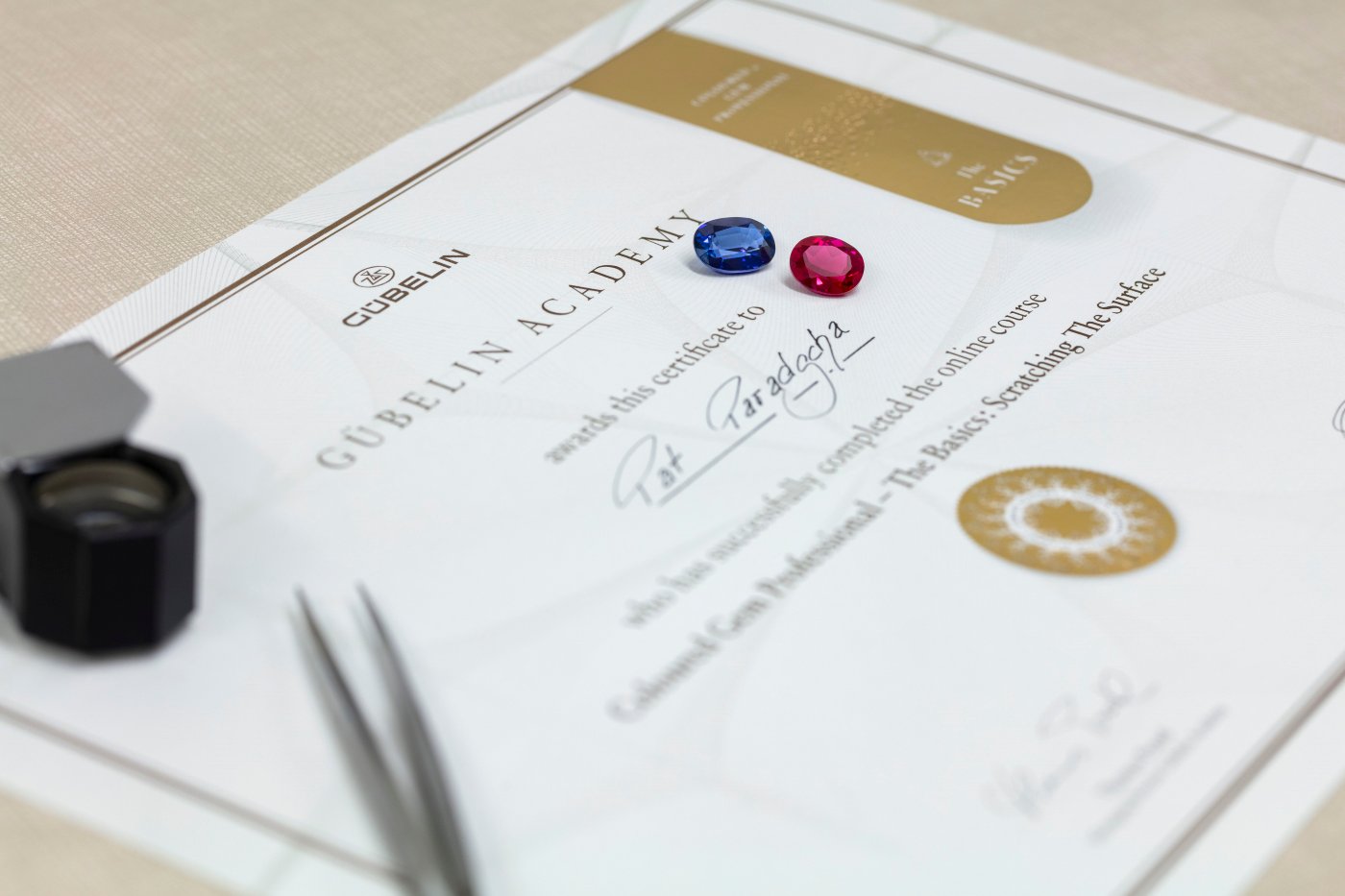 "The Basics" course is conducted in English and is divided into four modules. Each module concludes with an exam. Upon successfully completing all four modules, participants will receive a certificate.
Interested persons can register on the Gübelin's Academy website. Fees for the online course arc CHF 236 (USD 265); the four modules can be taken and completed individually. No advance knowledge is required to enrol. "The Basics" is open to all those who would like to expand their knowledge of coloured gems.