D
espite the high quality of its output – it is backed by the renowned La Joux-Perret manufacture within the Citizen Group – Arnold & Son has not yet found the commercial success to which it aspires. The increasing polarisation in the desirability of watch brands in recent years is certainly one explanation, with a few rare Haute Horlogerie brands monopolising the attention of collectors. And resurrecting an ancient name, however prestigious it may be, remains an exercise fraught with difficulties.
Appointed in March 2020 to head both Arnold & Son and Angelus, a "sleeping beauty" with a glorious past, Bertrand Savary is here to turn things around. Benefiting from considerable experience in Haute Horlogerie, the 44-year-old manager has free rein to bring the brand – launched in 1995 in La Chaux-de-Fonds, and named after the great 18th century English specialist in marine chronometers, John Arnold – into the winning camp in the battle for horological prestige.
Bertrand Savary took over as CEO of Arnold & Son and Angelus in 2020.
Since his arrival, Bertrand Savary has started by building up what he calls his "dream team", in an effort to raise the level of sales to match the care put into production. He also took advantage of the company's first outing to Watches and Wonders Shanghai to establish a presence in the Chinese market for Arnold & Son, whose products are particularly oriented towards an Asian clientele. Interview.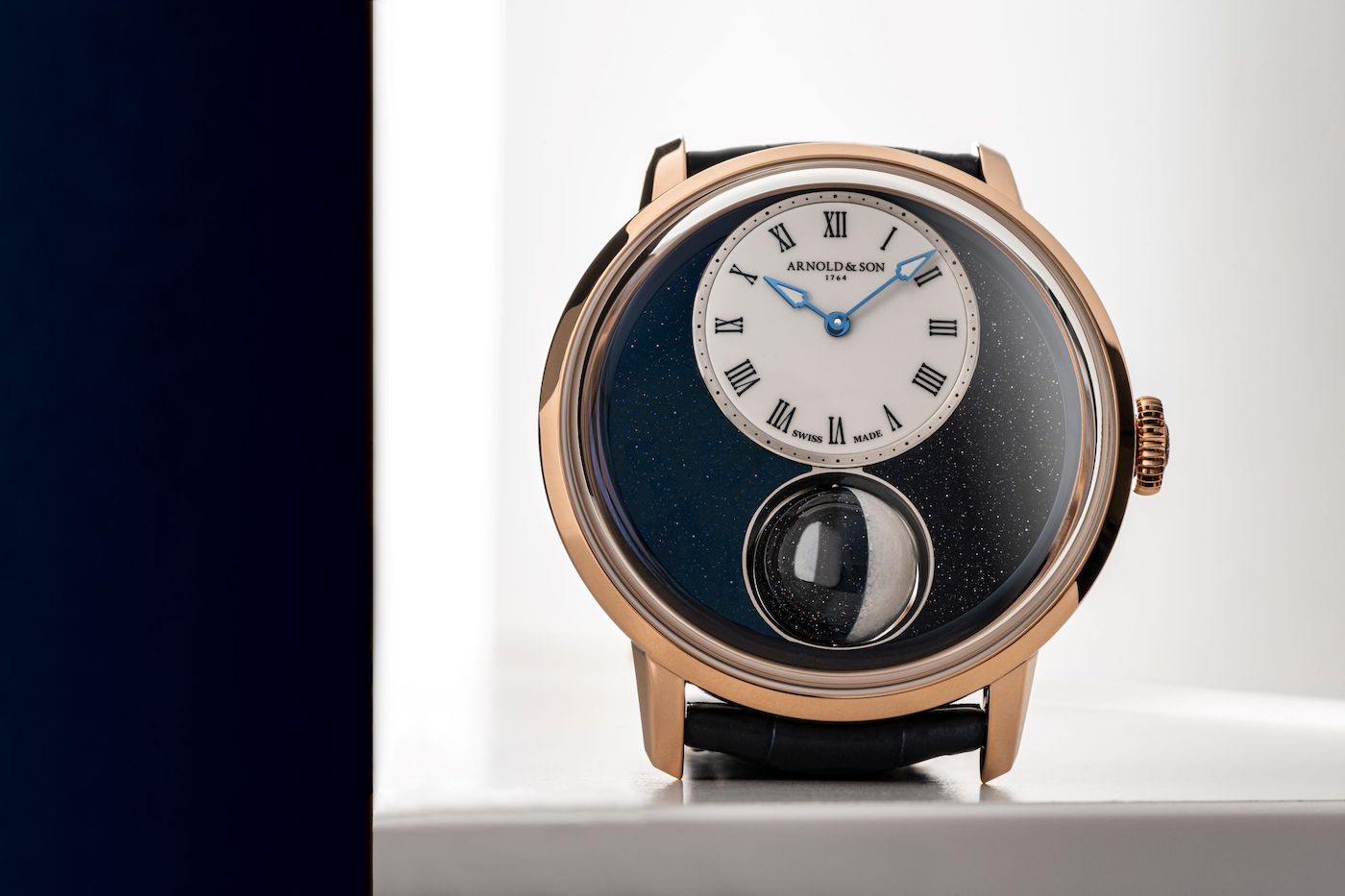 Europa Star: What was your diagnosis of the state and potential of Arnold & Son when you arrived in March 2020?
Bertrand Savary: I would say that the brand was in a latent situation. It lacked commercial impact and consistency in its collections. On the other hand, I was surprised by the number and quality of calibres available, thanks to the collaboration with La Joux-Perret. Honestly, the situation was not so bad! The products were very elaborate but the commercial side was less effective. We had to make improvements with regard to the brand's perceived value.
Could you detail the main points of your strategy for the brand?
I would distinguish three axes: products, communication and, for the last six months, distribution. Our presence was strong in the Middle East, but we were not visible enough in Europe and China. We took advantage of our participation in Watches and Wonders Shanghai to establish a presence in China this year. The initial impact of the pandemic was felt just after I arrived last year. But in a way, it gave us time to think through the situation and the strategy for Arnold & Son, and also for its sister brand, Angelus. We have a three-year plan in place for both brands.
"We took advantage of our participation in Watches and Wonders Shanghai to establish a presence in China this year."
Inspired by John Arnold's high-precision marine chronometers, the Globetrotter is dominated by a large arched central bridge spanning the entire diameter of the dial. With a three-dimensional earth dome measuring 17.23 mm thick at its highest point, the model has one of the world's largest rotating hour displays on a wristwatch.
Are you seeing any initial results?
Arnold & Son has been growing nicely, in double digits, since the beginning of the year. During the lockdowns, we benefited from our strong presence in the Middle East, a market that is used to consuming locally and is less dependent on tourism. As soon as the American market reopened, we also experienced results that gave cause for optimism. As for Asia, it has remained fairly stable. Our first point of sale in China opened in June. Before that, and even without being present in the country, we were already targeting an Asian clientele. This year, for example, we have the new Perpetual Moon Year of the Ox and Ultrathin Tourbillon Dragon & Phoenix models.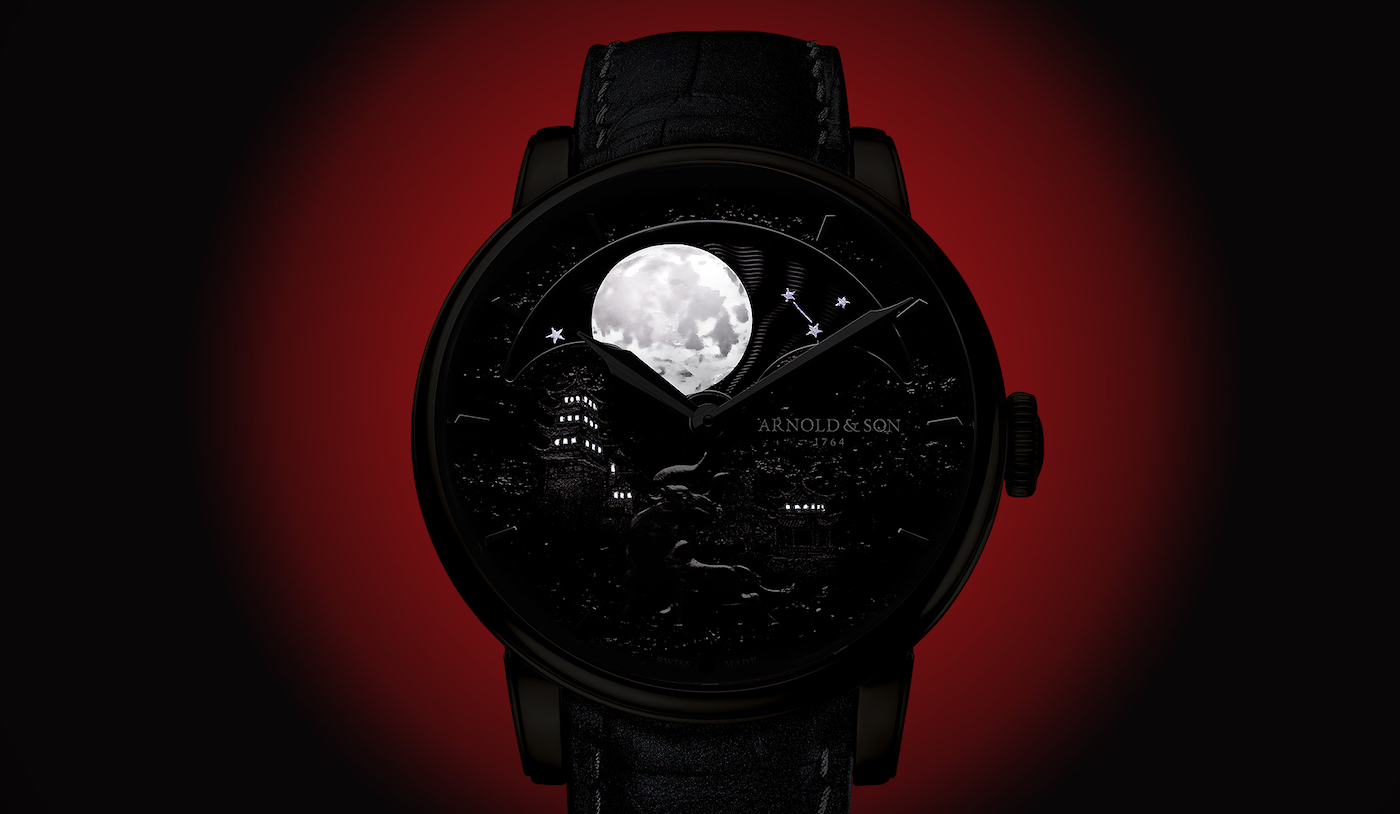 To understand how you operate, who does what, between Angelus, Arnold & Son and La Joux-Perret?
It's exactly the same team that looks after both Arnold & Son and Angelus. We are all "double-hatted". We rely on the La Joux-Perret factory (run by Jean-Claude Eggen) to make the movements and cases for both brands, with calibres 100% dedicated to them. We have about ten people at Arnold & Son/Angelus, while more than 90 people work at La Joux-Perret. One of their interesting features is that they are very flexible in their delivery capacities, whether we are talking about five tourbillons or 1,000 chronographs.
"It's exactly the same team that looks after both Arnold & Son and Angelus. We rely on the La Joux-Perret manufacture for our calibres."
The Luna Magna, Arnold & Son's flagship piece at Watches and Wonders, houses the largest rotating moon ever incorporated into a wristwatch, in a 44mm red gold case.
How do you operate in relation to your owner, Japanese group Citizen?
It's a bit different from other groups I've worked with. Citizen's subsidiaries around the world work as distributors for us, they become partners. And Citizen is a group that, although it is very large, lets us define our business model ourselves and work in a relaxed way. This is a great sign of trust: collaborating, not steering. Moreover, we are lucky to have been joined by some very talented people, such as Pascal Béchu in sales and David Apothéloz in product development. It always starts with people!
Brands should be supported by groups but not managed by groups. Perhaps this is a formula for the future of watchmaking, particularly in the current context, when dramatic changes are occurring – to be able to operate independently and creatively, but be supported by the financial power of a group. In any case, we know today that it is possible!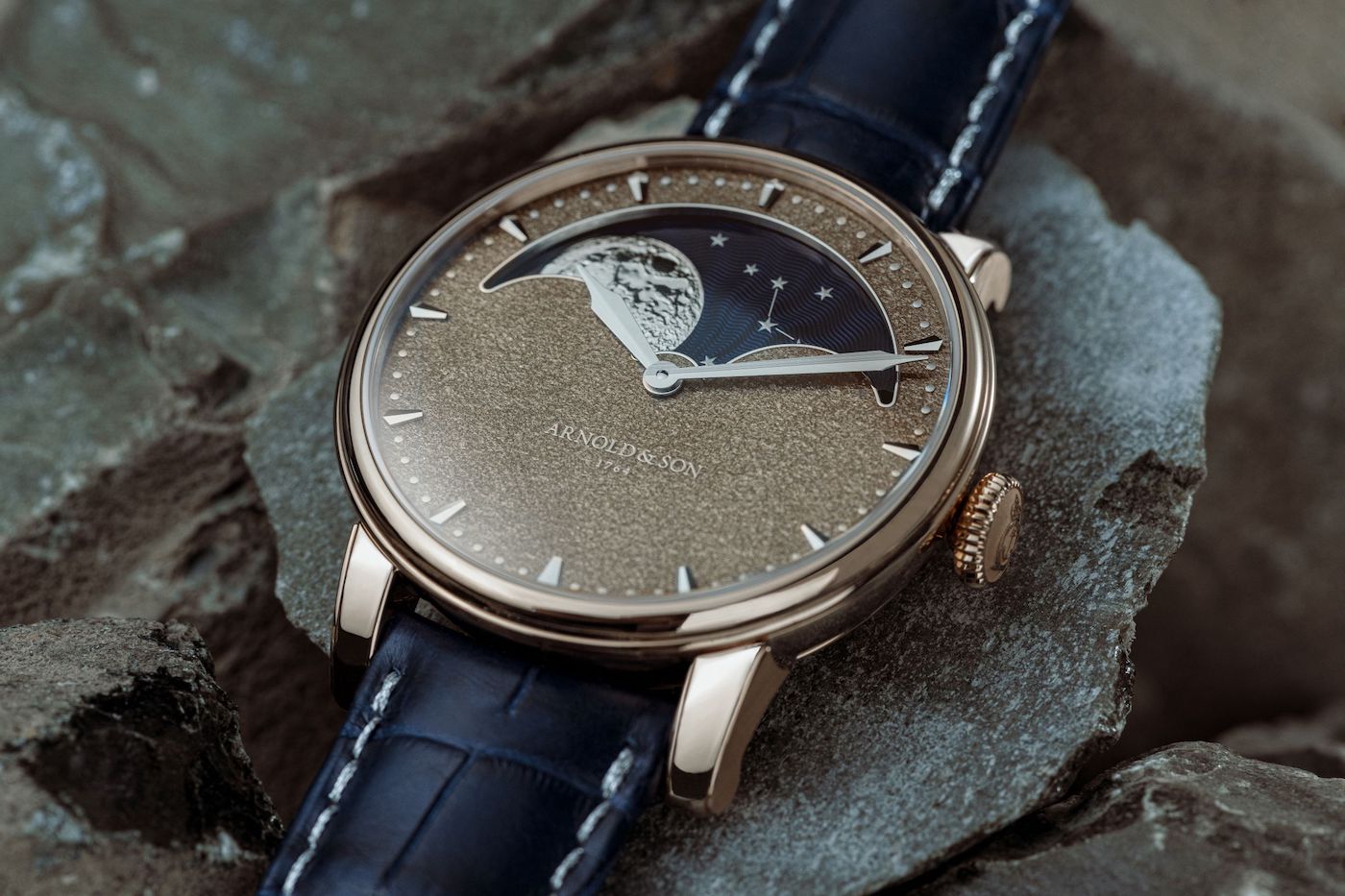 However, this model is perhaps easier to operate within a niche brand with smaller volumes...
Certainly, we still have a long way to go, as we currently produce fewer than 1,000 pieces per year. Of course, by opening up China and being better established in Europe, our sales and production will increase in a healthy way. Eventually, we want to be represented by one or two retailers in each major global city. We are aiming for double-digit annual growth over the next five years.
Because we are backed by our own manufacture, we also offer an interesting price structure, which may seem aggressive compared to other brands positioned at the same level, for example with a tourbillon at CHF 60,000. Nevertheless, we will stay with niche products and limited series. We have no desire to produce 1,000 Luna Magna watches; we prefer to respond to the growing demand for customisation. Moreover, the 28 pieces of this first Luna Magna series sold out in less than a week.
"Brands should be supported by groups but not managed by groups."
The five versions of the Ultrathin Tourbillon Dragon & Phoenix, each produced in a limited edition of five, feature dials made of rarely-used hard stones (bronzite, eudialyte, marcassite, pietersite and verdite). Beneath these rare stone dials lies the A&S8200 calibre, which at 2.97 mm thick is one of the thinnest to be regulated by a tourbillon.
What are your flagship models?
The Globetrotter and the Nebula; no other brand produces this type of watch. All our production is based on John Arnold's universe, which is astronomy, chronometry and world time. This DNA is very strong, and is particularly well expressed in a piece like this year's Luna Magna. We also work with special materials, as in the recent Moon Obsidian, for example. Another important step is in the pipeline: we are currently working on our first real women's piece. The programme is in place for the next three years.
Do you have a final word on Angelus?
It is a brand with a magnificent heritage, which had its golden age from 1940 to 1970 but disappeared with the quartz crisis. Not a day goes by without us receiving an enthusiastic message from an Angelus collector. The potential is strong, because the brand's image is intact. As with Arnold & Son, we are reworking the structure of the contemporary brand in depth. There were only tourbillons, and the price pyramid was not particularly logical. One of the things we plan to do is launch a chronograph.
"Not a day goes by without us receiving an enthusiastic message from an Angelus collector. The potential is strong, because the brand's image is intact."
Luna Magna is based on the A&S1021 calibre, entirely developed, machined, assembled and adjusted in La Joux-Perret. This calibre, designed around the lunar globe, features manual winding, a 90-hour power reserve and a regulating organ running at 3 Hz.