A
fter three years at the Four Seasons Hotel des Bergues, Jacob & Co. is moving its flagship boutique in Geneva, Switzerland across the Pont du Mont Blanc to a larger standalone space in the city's most historic neighborhood. The new Jacob & Co. Geneva boutique will be located at 86 Rue du Rhône, the most prestigious street for luxury shopping in the city.
The opening of this location comes on the heels of the company's other recent expansions in notable luxury retail hubs; the company opened four out of five of their standalone boutiques in the past three years. In 2019, Jacob & Co. opened two exclusive international boutiques, located in Dubai and Malaysia. Additionally, 2021 saw the opening of the Miami, FL location.
Jacob & Co. luxury products can be viewed and purchased in-person at more than 100 locations internationally, including global trend-setting cities including Paris, London, Toronto, Vienna, Hong Kong, and Geneva, with more international travel destinations on the horizon as the brand grows, and expands its reach, at a rapid pace.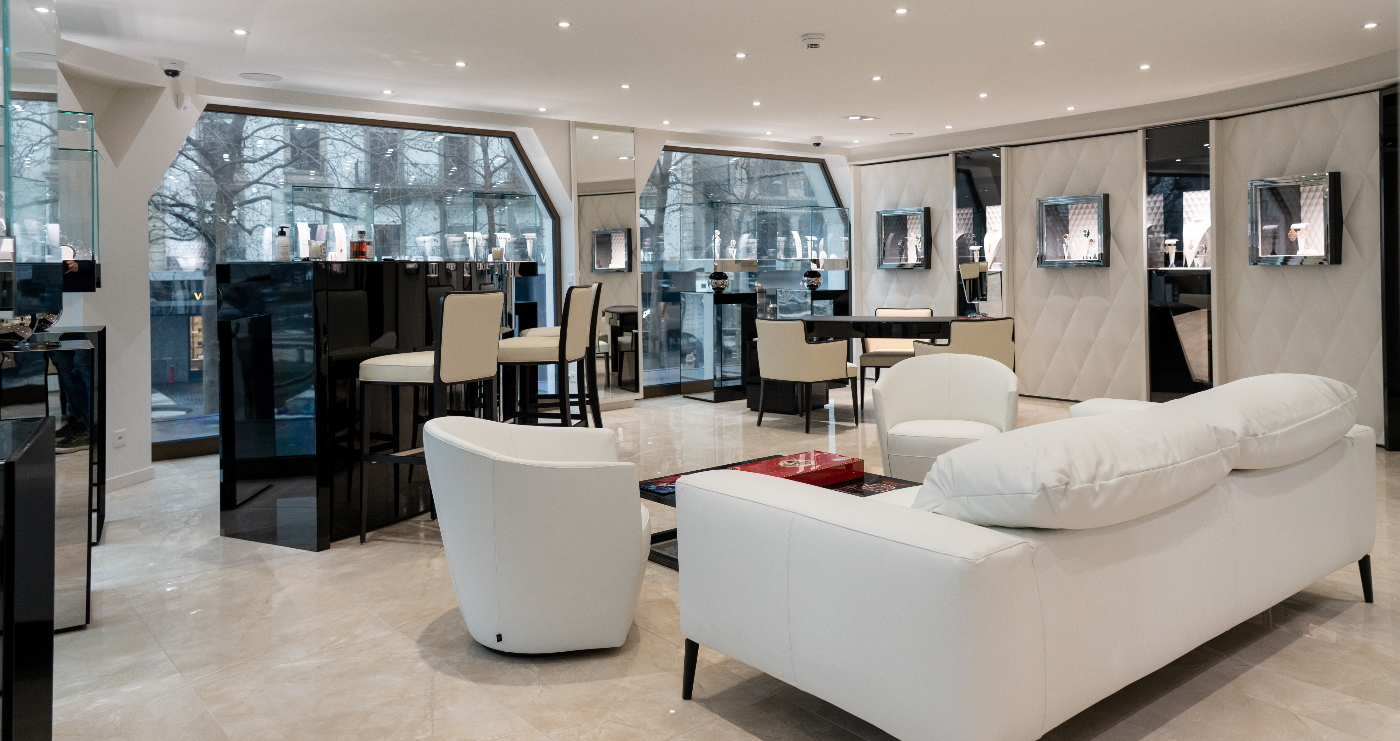 "We are just in the beginning stages of the international footprint expansion for Jacob & Co.," said Benjamin Arabov, Jacob & Co. CEO. "As our brand continues to evolve and push limits, we're also evolving across the globe to reach loyal and new customers alike in the international hubs that they frequent. We have set the aggressive goal of doubling our international footprint in the coming years, allowing."
The new 1,500 square-foot two-floor contemporary space features black and white interiors with silver highlights consistent with Jacob & Co. boutiques, including white marble floors and furnishings with the same colour and design patterns. In addition, there are personal Art Deco touches designed by Jacob Arabo. White cushioned walls reveal built-in display cases with the latest Jacob & Co. watches and jewels.