B
ovet 1822 announces the opening of its first boutique in the Kingdom of Saudi Arabia, in partnership with Saudi Jawahir Co., a very well-established luxury house. The new boutique, located on the ground floor of Olaya Towers across from Centria Mall in Riyadh, is more than 240 square meters in size and features a complete collection of Bovet timepieces.
"The collectors in the Kingdom of Saudi Arabia are very dear to us and we are pleased to be working with Saudi Jawahir here," says Mr. Pascal Raffy, owner, Bovet 1822. "We have a great partnership, and the boutique is located in the prime location in Riyadh. We are looking forward to continuing our great relationship with collectors in the Kingdom and having a flagship boutique here is so important. We plan to expand our presence in the Kingdom in addition to this boutique. We will be holding many events in Riyadh and the collection the boutique has is second to none."
Bovet 1822 has a long history of making fine timepieces, with this year being its 200th anniversary. Collectors and watch lovers in the Kingdom are ready for the Bovet boutique, and it will present the House of Bovet in its unique environment, almost as if the collectors had made the trip to the Bovet Castle in Switzerland.
"Bovet is a House that has an amazing history in the watchmaking world, and it has a very unique identity, which suits the Saudi collector," says Mohamed Rahal, Jewelry & Watch Division Director at Saudi Jawahir, Bovet's strategic partner in the Kingdom. "It is traditional, unique, and, at the same time, very modern - it has all three aspects. Collectors know Bovet very well and they respect the House, and especially the younger generation here is truly knowledgeable about timepieces. They deserve to have a brand like Bovet in the Kingdom."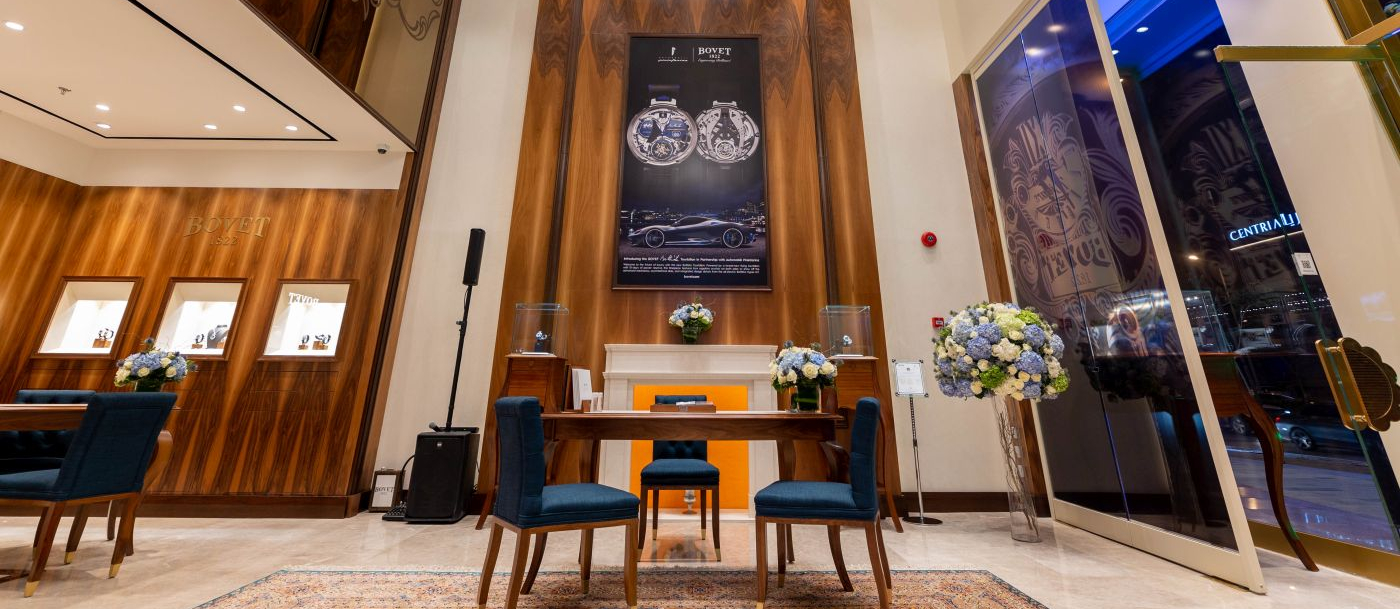 The boutique is situated on the prestigious Olaya Street, the main luxury shopping destination in Riyadh. Bovet is on the ground floor, with access directly from the street.
"The Bovet boutique in Riyadh has timepieces from the 19Thirty and Miss Audrey all the way up to high complications, and everything in between," Rahal details. "We have very experienced sales advisors, and they are waiting to welcome and serve collectors in the boutique."
This boutique is the first step in developing the brand in the Kingdom and both Bovet and Saudi Jawahir are committed to being a part of the future of the country. Saudi Arabia is already a destination for lovers of luxury items and the plan moving forward is to open more boutiques in Riyadh and in Jeddah as well.
The boutique is open Saturday to Thursday, 10am to 10:30pm, and Fridays from 4pm to 10pm.