O
ne can expect integrated heart rate monitoring, an integrated GPS, a new high-resolution digital screen… and a personal trainer! For every watch sold, 25 euros will be donated to the non-profit Wings For Life Foundation, supporting research into finding a cure for spinal cord injuries.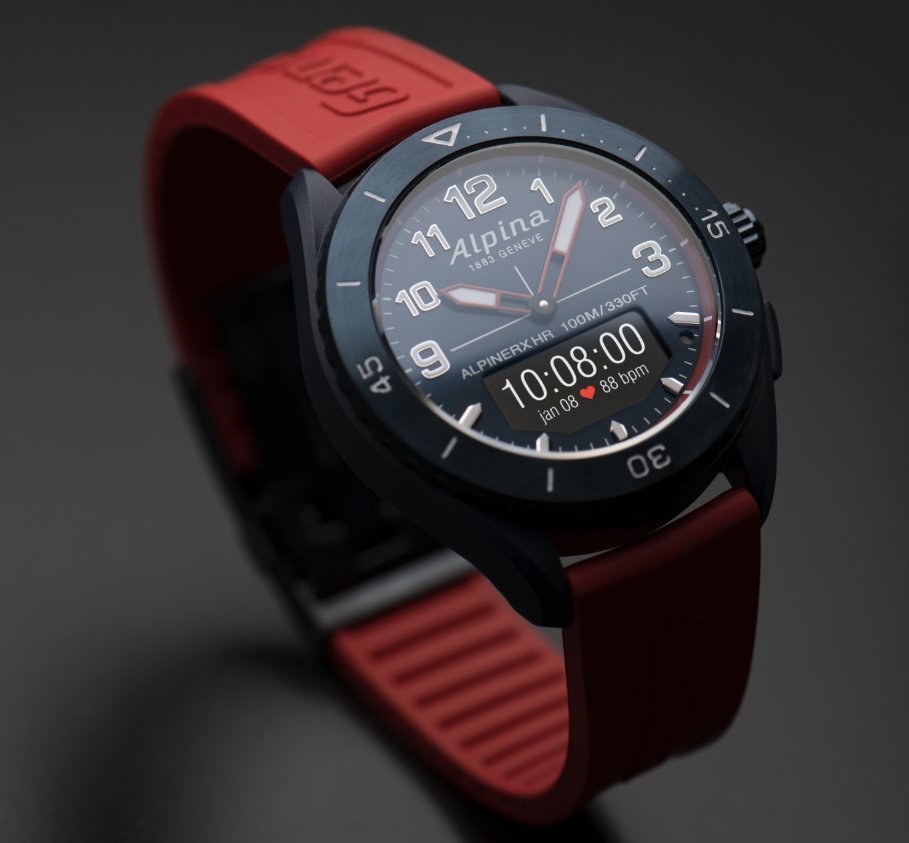 Alpina launched the AlpinerX Smart Outdoors on Kickstarter in 2018. This innovative initiative brought the sporting community together and allowed everyone to get involved in designing their own timepiece with 11,000 potential configurations. The result? Three thousand individually designed watches delivered and four best-selling designs used to make up the AlpinerX Smart Outdoors collection. The epitome of 'Swiss Made'!
It's Alive!
Today marks the beginning of a new chapter: the AlpinerX Alive. Ahead of its official launch, Alpina decided to make the new model, complete with new expertise, available for presale online. Given the global circumstances, this option gave the opportunity to stay home and purchase a timepiece in anticipation of a sport routine bouncing back post-crisis.
From March 28th until April 30th, Alpina offered its community members the chance to custom design their own AlpinerX Alive using an online configurator allowing for over 1,500 possible designs and available on the website dedicated to the AlpinerX Alive. As a reward for their creativity, each model created this way was eligible for a 50% discount on the final retail price.
The Maison's expanding community of "Alpinists" will be able to customise their watches until June 2nd, choosing from a range of colours and materials depending on how sporty or classic the look they want to achieve. The first 700 watches ordered will benefit from a 50% discount on the sale price. Beyond that, the promotional offer will gradually decrease as the number of watches purchased increases.
Comprised of six models, the official AlpinerX Alive collection from Alpina will be in store from August.
Explore the Europa Star archives - Join us as a Club member
New: 40'000 pages added, since the year 1950!
Our data base contains over 100,000 pages and 70 years of fully searchable back issues, up to the most recent publication. A treasure trove for all knowledgeable professionals and aficionados.