A
sustainable subsistence involves prudent utilisation of resources in order to achieve long-term added value. The new max bill MEGA Solar from Junghans epitomises this holistic approach.
As an inexhaustible source of energy, the sun has been an inspiration for Junghans solar-powered watches as far back as the 1980s. The max bill MEGA Solar perpetuates this tradition of sustainability in a particularly attractive and uniform style. In this regard, the timepiece combines innovative technologies with sustainable raw materials and the unmistakable design of Bauhaus scholar Max Bill.
The titanium case ensures that the watch is feather-light, extremely sturdy and is harmoniously compatible with the skin. Its leather straps are vegetable-tanned and feature velvety soft Alcan-tara on the inside. The case back arches perfectly against the wrist to complete the extraordinary wear comfort of the timepiece.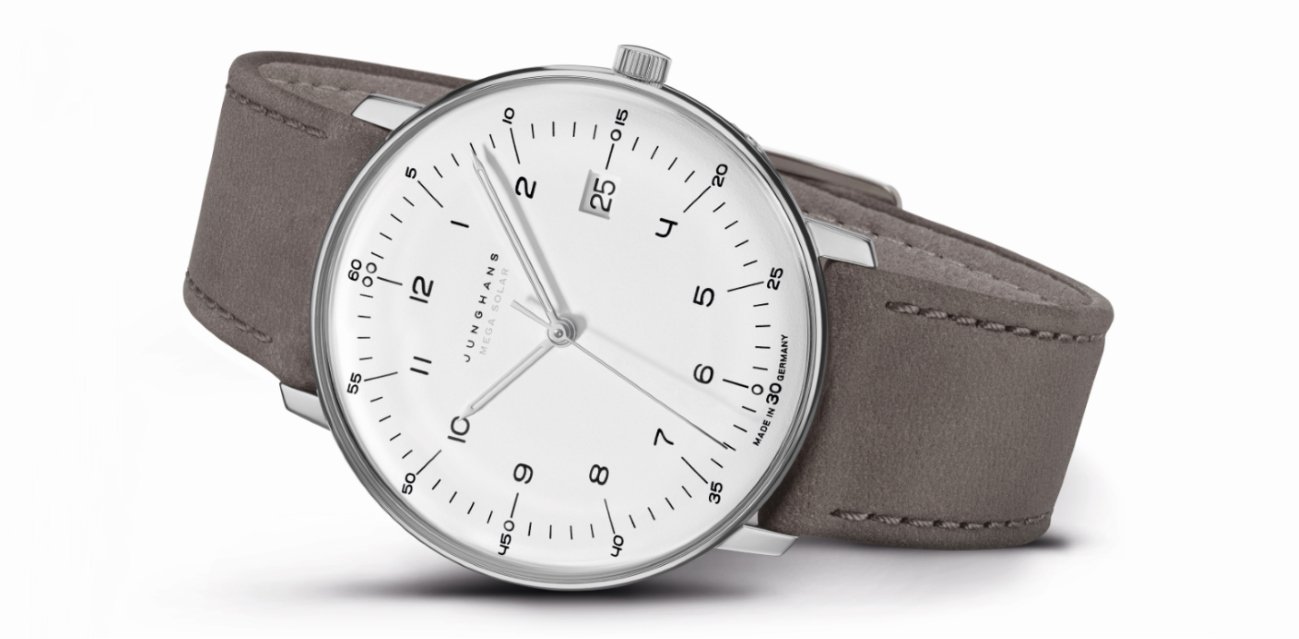 A completely new radio-controlled movement from Junghans guarantees maximum precision and is exceptionally energy-efficient: Even when completely drained of power, the watch will become fully functional again after only eight minutes of direct exposure to the sun. Moreover, the movement has a power reserve of up to three years. A perpetual calendar, automatic conversion from summer time to winter time and automatic adjustment of the time zones using the crown or – on a global scale – via time synchronization with the latest version of the Junghans MEGA App.
Even the design of the watch is sustainable, thanks to a collaboration with the artist Max Bill over many years. In his role as a product designer, Max Bill perceived his work as an "embodi-ment of the environment" and created a minimalistic design which is simply timeless – conforming with the fashion of yesterday, today and tomorrow. Wholly puristic, the dial is quite a phe-nomenon: Junghans designed a convex dial with a solar cell specifically for the max bill MEGA Solar, merging effortlessly into the overall design of the watch.
Natural materials, innovative technologies and puristic design: the max bill MEGA Solar is minimalistic in its design with maximum sustainability.
Explore the Europa Star archives - Join us as a Club member
New: 40'000 pages added, since the year 1950!
Our data base contains over 100,000 pages and 70 years of fully searchable back issues, up to the most recent publication. A treasure trove for all knowledgeable professionals and aficionados.