W
atches for a good cause—this was the initial idea that led NOMOS Glashütte to start making limited-edition timepieces for Doctors Without Borders Germany back in 2012. Whether in the smaller version with an exceptionally slender case or in the larger version with a date function, both of the new Ahoi models are supporting the Nobel Prize-winning organization in the same tried-and-tested way: Every single watch raises funds for humanitarian aid around the world. Both of these new watch models feature an unmistakable tribute to this cause; namely a red twelve, which symbolizes the charity's tireless work.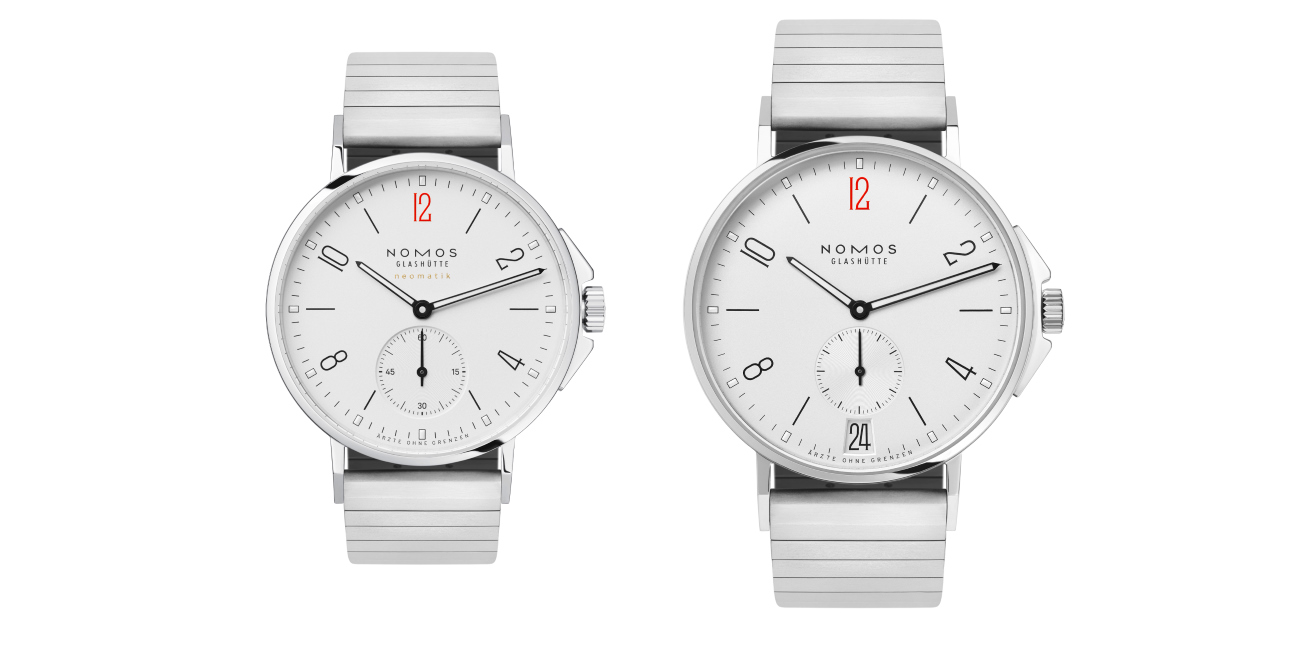 Ahoi, a robust companion
Ahoi counts among the iconic watch designs in the Nomos collection—with a particularly robust case and an in-house developed caliber, this automatic timepiece can be worn almost anywhere. With a water resistance of 200 m, it will satisfy even the most demanding sports enthusiast. The six screws holding the back firm and the securely-guarded crown ensure that everything will stay watertight.
In this limited edition for Doctors Without Borders Germany, Nomos Glashütte is presenting the automatic watch with the Nomos sport bracelet for the first time—which further emphasizes the robust nature of this watch model.
Deployed around the world
Even when these two new Ahoi models for Doctors Without Borders Germany are limited to 250 pieces each, the emergency aid that they raise funds for knows no limits. Every watch comes with a significant donation to the emergency aid organization. Florian Westphal, General Director of Doctors Without Borders Germany, is delighted: "We can use these funds to bring aid directly to those places that desperately need it, quickly and efficiently."
These watches will be available with select European retailers and on the official Nomos website.
Explore the Europa Star archives - Join us as a Club member
New: 40'000 pages added, since the year 1950!
Our data base contains over 100,000 pages and 70 years of fully searchable back issues, up to the most recent publication. A treasure trove for all knowledgeable professionals and aficionados.