T
he lotus is a recurring theme in various Ladies models, but the new Fair Lady Lotus Red is the most literal rendition of the mystical flower to date. The dial features a three-dimensional motif depicting the majestic red lotus flower, with a deep red color and gradient effect that darkens towards the edges. Embellishing the stunningly red dial are the applied hour markers, each bearing a brilliant white diamond. Keeping with the floral theme, the rounded polished metal hands mimic the form of leaves, and are open to allow as much visibility on the dial as possible while retaining legibility.
Perfectly proportioned for women's wrists, the round stainless steel case of the Fair Lady measures 29.2mm wide, with a concave bezel that provides a soft curvature to the case. The crown and uniquely shaped lugs are inlaid with red Swarovski crystals that accentuate the deep tones of the dial. Completing the watch is a black leather strap. Powering this work of wearable art is the calibre EC5316, an automatic ETA-based movement with a power reserve of 38 hours when fully wound.
With the utmost attention to detail and the ambition to create something feminine yet original, Emile Chouriet demonstrates its mastery of creating women's watches with the Fair Lady Lotus Red.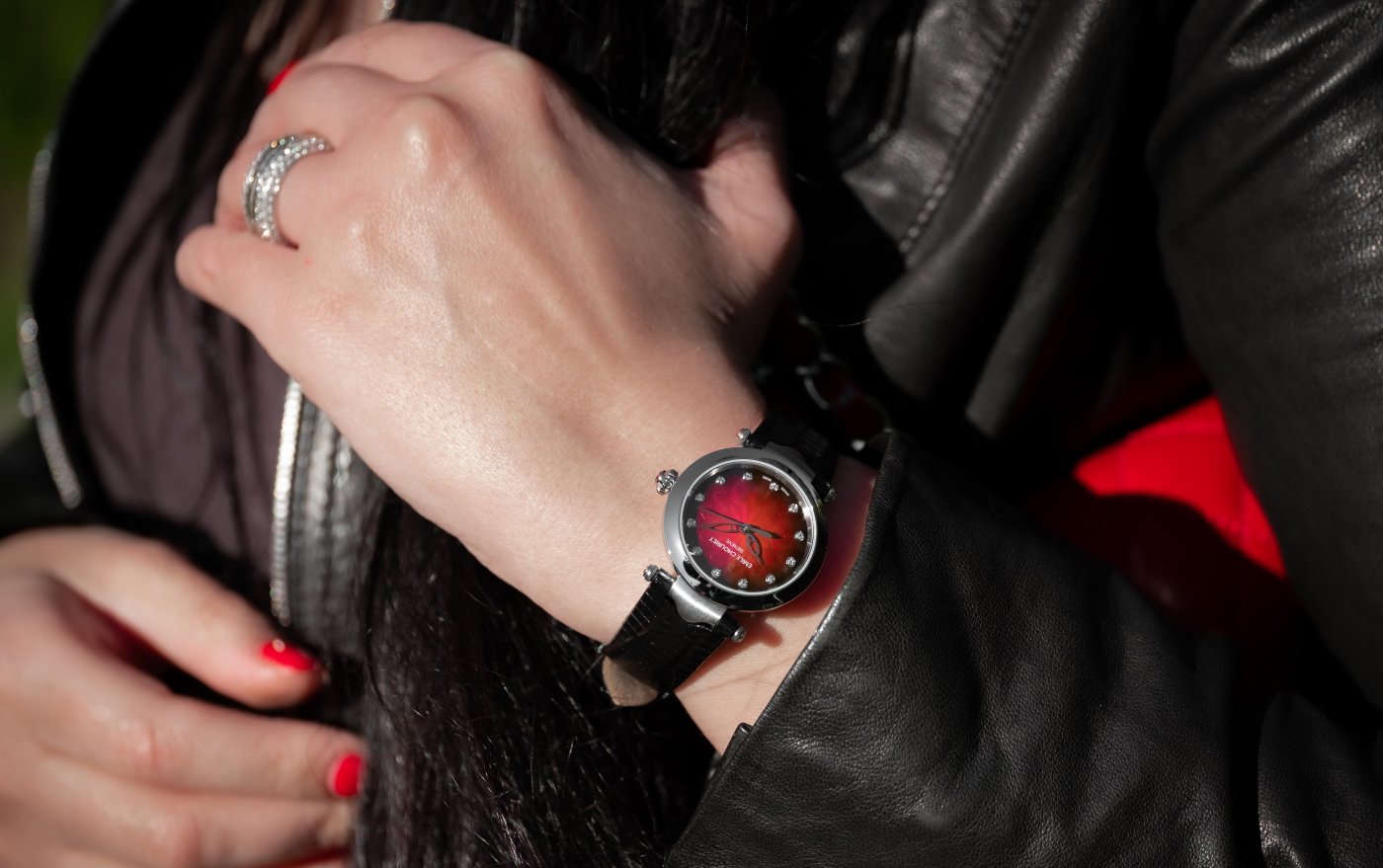 Explore the Europa Star archives - Join us as a Club member
New: 40'000 pages added, since the year 1950!
Our data base contains over 100,000 pages and 70 years of fully searchable back issues, up to the most recent publication. A treasure trove for all knowledgeable professionals and aficionados.