T
his piece is only the third series in Linde Werdelin's history to use the "Alloy Linde Werdelin" (ALW) in the entire case since the original MoonLite was released in 2014. This latest series has a black ceramic bezel.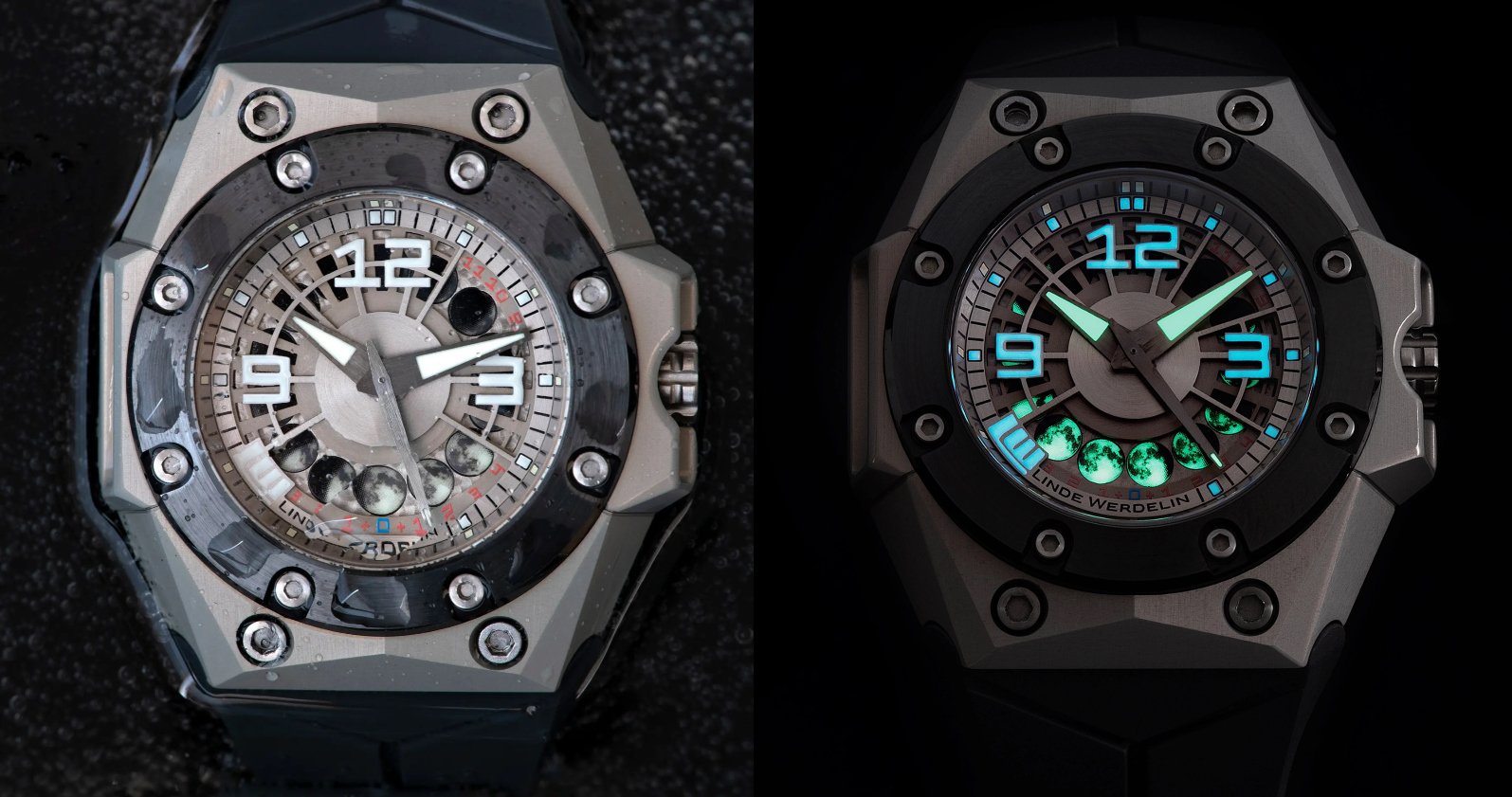 Linde Werdelin's in-house moonphase complication is at the heart of the Oktopus MoonLite, a statement of the brand's adventurous spirit, and directly applicable to diving. The moonphase complication enables divers to track the development of the moon phases and the impact on tides and ambient light, to plan the optimal time for night dives. Moon was the first in-house complication designed and developed by Linde Werdelin in 2010.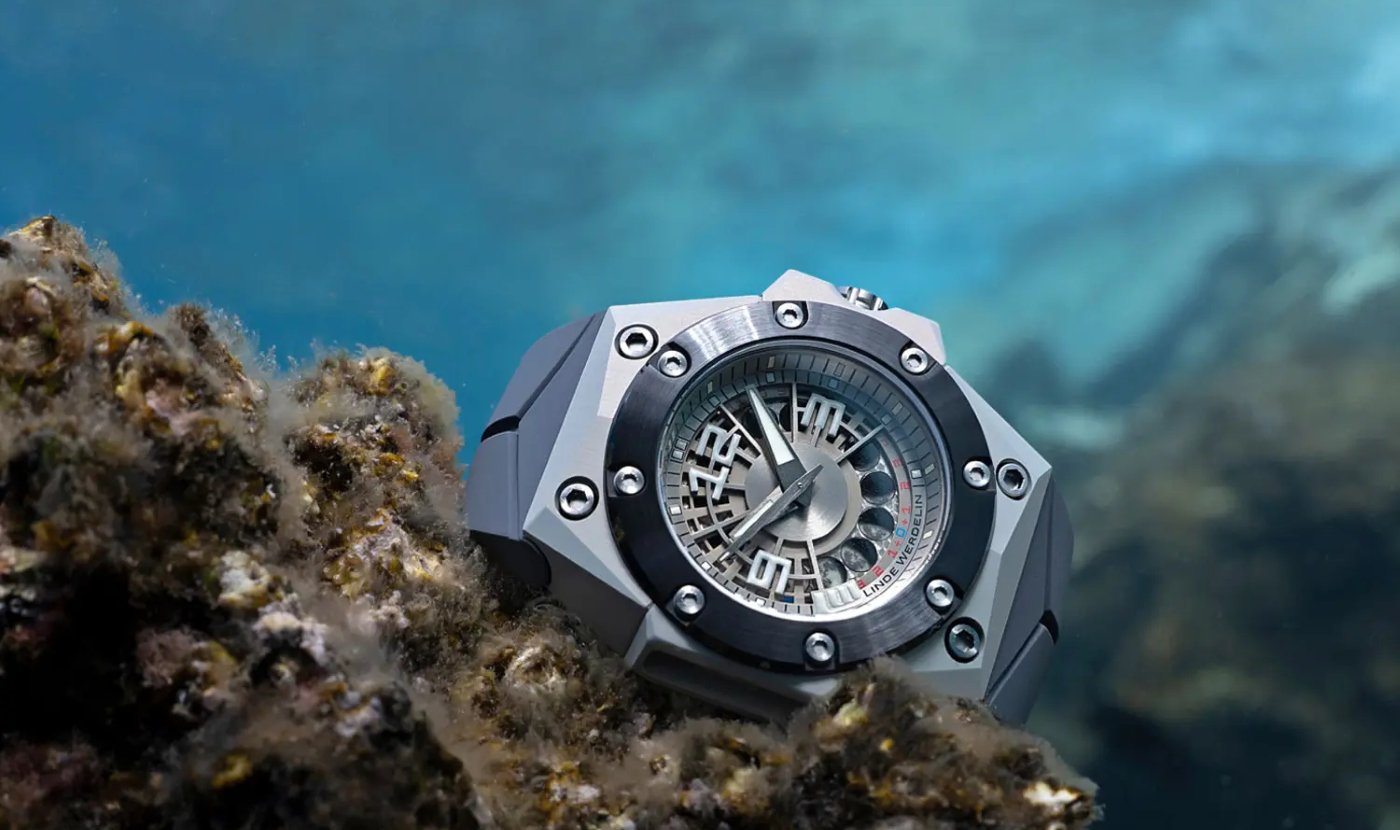 The pursuit of new materials resulted in ALW or Alloy Linde Werdelin – a unique material created for aerospace and Formula 1 but repurposed by Linde Werdelin for the case of the Oktopus MoonLite. Linde Werdelin uses colourless ALW that has been subjected to a breakthrough treatment creating a protective layer, making it twice the strength of steel while remaining half the weight of titanium. This allows for durability and strength while not weighing the wrist down, whether underwater or above ground.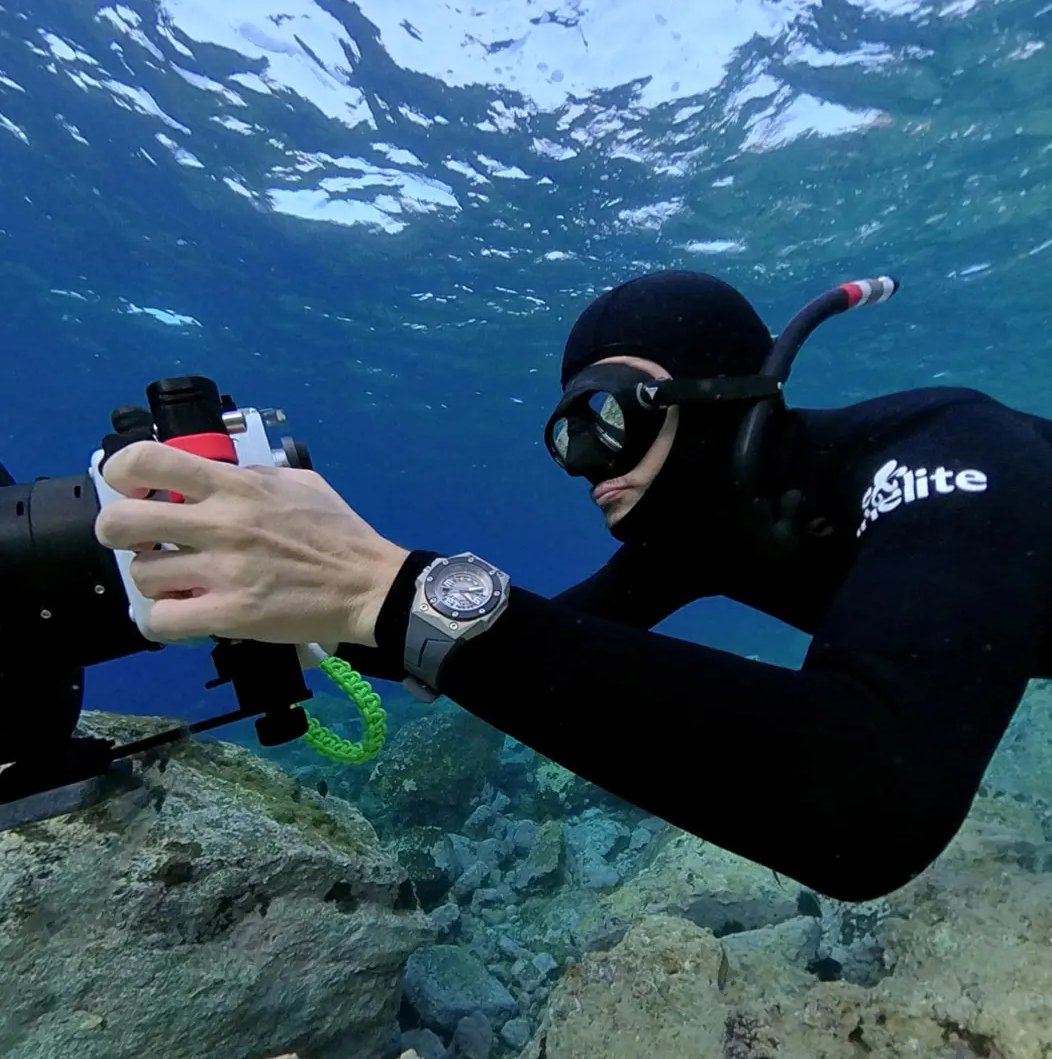 The current MoonLite has been tested and worn by renowned free diver Jacques de Vos, a longtime friend of the brand, who says: "The Oktopus MoonLite functions and feels awesome underwater. One of the most important traits in a dive watch is its ability to be at home in any surrounding. The eye-catching details, design and exceptional materials make the MoonLite a timepiece that is difficult to miss, regardless of the environment."
The MoonLite can be purchased with the choice of a black or white rubber strap. It also impresses with a grey rubber strap. Available exclusively via the Linde Werdelin online store or by contacting the brand, the Oktopus MoonLite is a limited series of 59 pieces and is priced at £11,000 excluding VAT or equivalent in other currencies.