"I
magine yourself flying over a city at night and looking out the window onto the remarkable urban nightscape of glimmering lights." That's the inspiration that led Itay Noy to design the new Night Flight series.
These are one-of-a-kind timepieces: each one is based on authentic night aerial photographs of different cities, such as Taipei, Beijing, Seoul, Melbourne, Geneva, Cairo, Athens, Berlin, Jerusalem, and others. And each watch is handcrafted using lacquer-work, a traditional craft technique in which layers of lacquer are combined with 24K gold. The glass-faced watch back, shaped like an airplane window, reveals the watch's skeleton mechanism.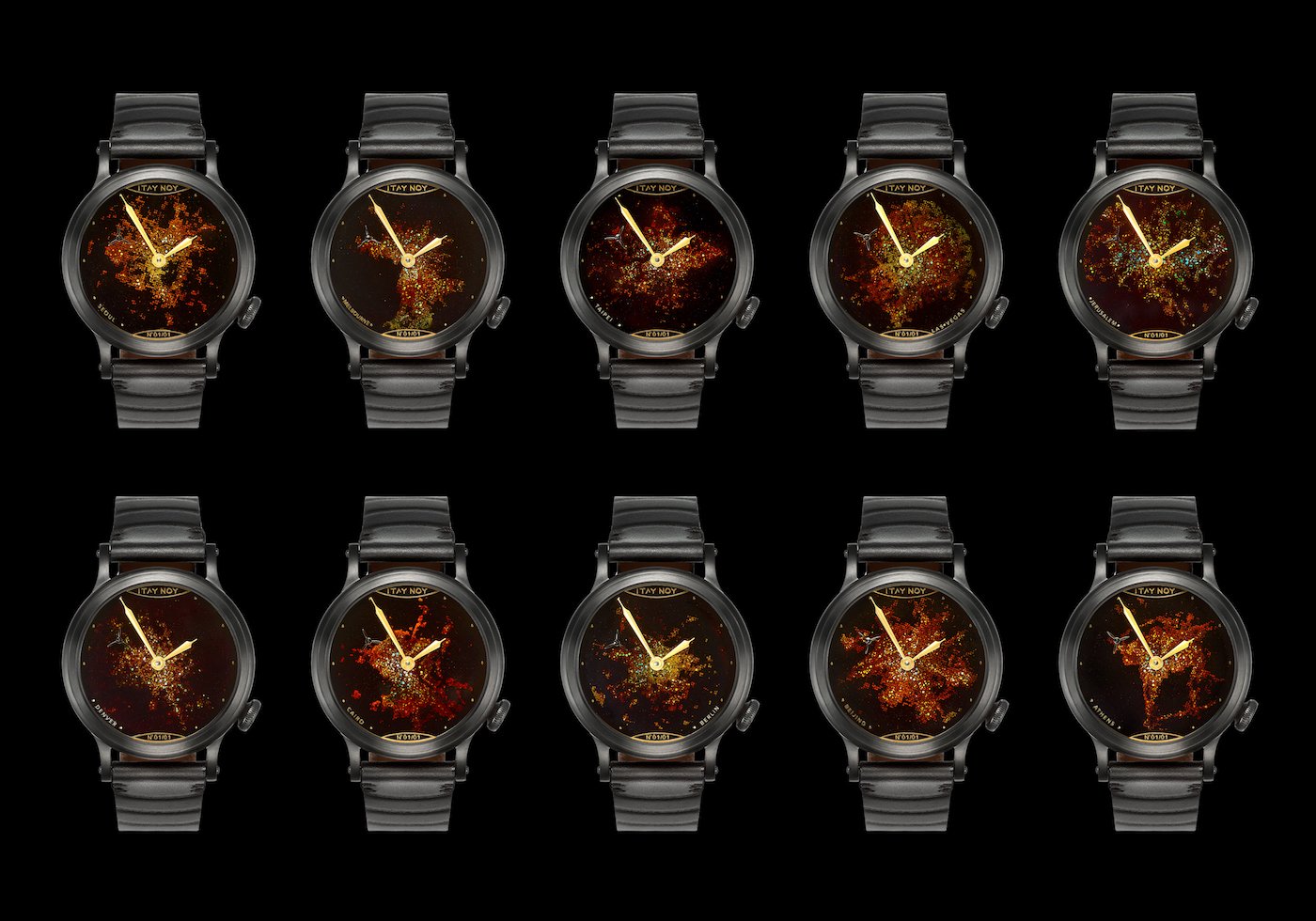 "My work on Night Flight began in 2019 when I was invited by the National Taiwan Craft Research and Development Institute to participate in Craft Wear, an international workshop that brought together ten designers from around the world," says Itay Noy. "The purpose of the project was not only to learn about traditional lacquer work techniques but also to combine these techniques in our own contemporary creations. For me, it was a fascinating experience that opened up a world of possibilities for the creation of my watch dials."
Night Flight Jerusalem
Lacquer work includes hand-painting surfaces with multiple layers of lacquer. When mixed with 24K gold, the technique gives the illusion of three-dimensional depth, as well as the dynamic movement reminiscent of glimmering city lights at night.
Over the past year, Itay Noy worked with a fourth-generation Taiwanese lacquer artist to achieve the concept of the series.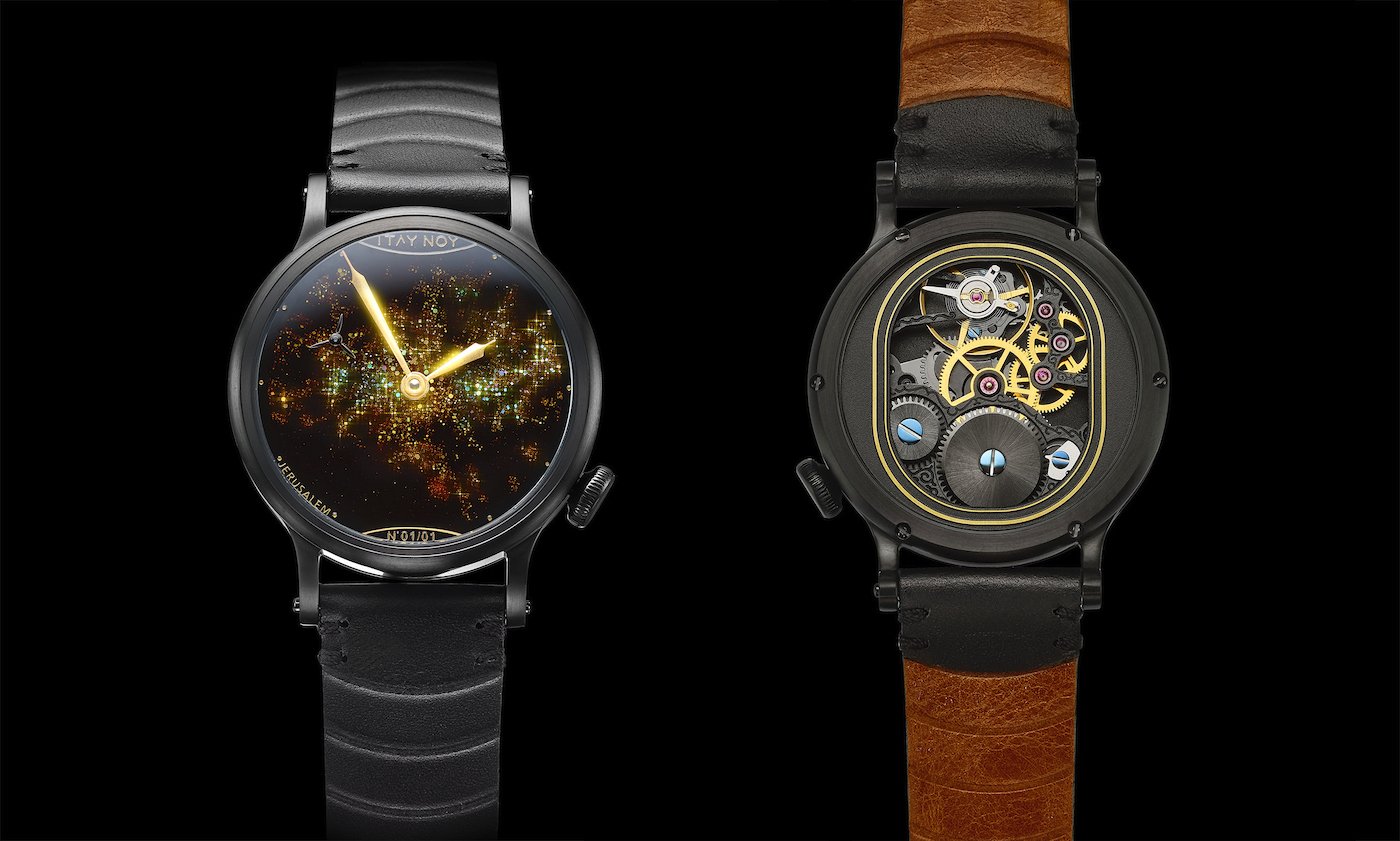 SPECIFICATIONS
Movement: Caliber 6497-1 engraved black skeleton Case: Stainless steel PVD black 316L, Ø44 mm, height 12 mm, Sapphire crystal, Transparent case back, Water-resistant to 5 atm Functions: Hours, minutes, seconds Dial: :acquer-work - a traditional craft technique in which layers of lacquer are combined with 24K gold Band: Handmade leather band, double folding clasp Price: $16,800 (one-of-a-kind)
Click here for more information.