A
s an image of the present moment while time remains frozen in place, photography is like a time machine. Inspired by the classic cameras from a time when black and white was the last word in elegance and style, the KLOK-01 Minimal applies a typographical design to achieve purity, balance and artistic precision.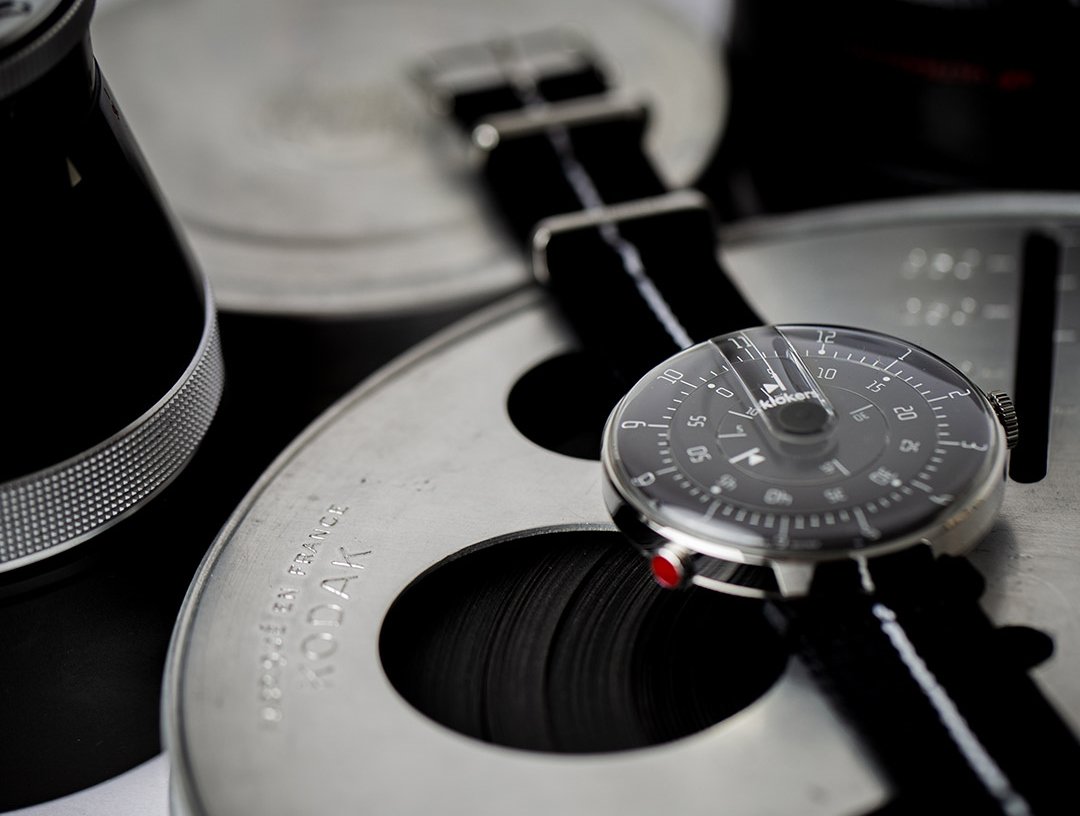 "A photograph is a fragment of time which will never return."
KLOK-01 MINIMAL BLACK
Embracing the typographical features of film-based cameras, the "Minimal" series explores the field of graphical minimalism and delicate styling. The dial and its totally redesigned 3 coplanar discs for precise reading once again demonstrate Klokers' ability to skilfully reinvent itself.
A combination of metal and the colour black, this watch is a highly elegant "must", perfectly symbolising the filmbased "Reflex" cameras. To achieve this, the deep black dial absorbs light while also featuring the usual highly precise divisions in white. It provides a pure representation of time, which is lost to us forever.
KLOK-01 MINIMAL BLANCHE
Based on a machined stainless steel case, the graphical design of the milky white dial is inspired by the thumbwheels used to set exposure times on film-based cameras. The functional simplicity and the typographical increments for the hours, minutes and seconds all toy discreetly with the concept of time. A number of sea blue highlights provide a delightful added touch as part of this scene in motion.
Klokers presents the Minimal series with 2 timepieces available for pre-order from October 1 to 15. Up for sale: 15/10. Pre-order offer: 1 Kord strap offered with the purchase of a Minimal.