T
he new Aquis Date, powered by Calibre 400, has a number of differences to the standard model. The first clue to what lies beneath are the words '5 days' written on the gradient blue dial. The date window is also larger and the date disc is black rather than white. On the reverse, the sapphire case back is the largest we've ever installed in an Aquis Date, so the view into the movement is as open as it can be.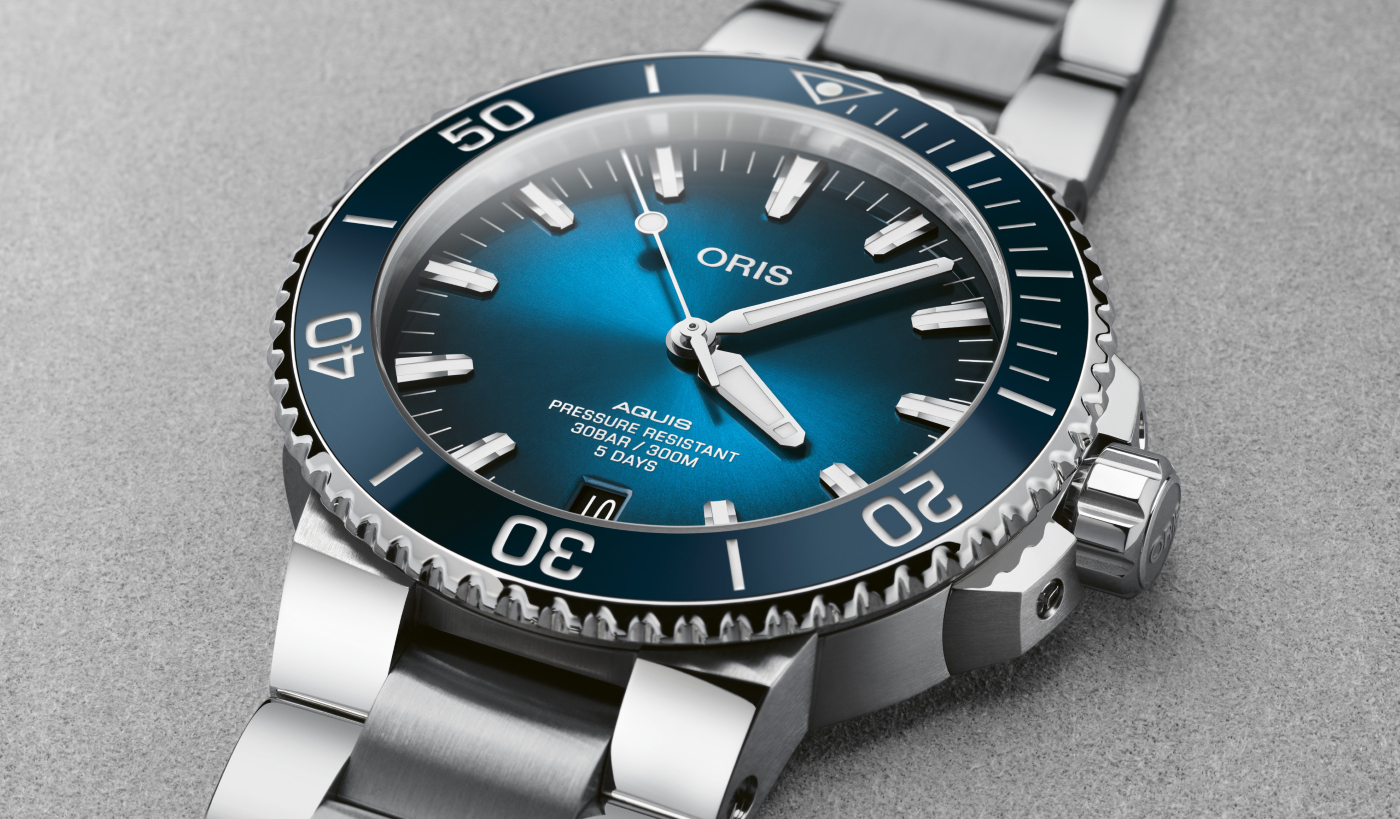 At the same time, the watch is still water-resistant to 30 bar (300 metres), has a uni-directional rotating bezel with a scratchproof ceramic insert for safely timing dives, and SuperLumiNova® hands and indicies.
It's also equipped with Oris's newest patented development, the Quick Strap Change system, engineered so a bracelet or strap can be released simply by lifting a flap. No tools required. No jeweller required.
Calibre 400
Calibre 400 is an entirely new movement, independently conceived by Oris, and sets the new standard for automatic mechanical movements. It has a five-day power reserve (120 hours), is highly resistant to magnetism, and comes with 10-year recommended.
Oris Calibre 400 was conceived five years ago. The ambition, which was born years before, was to produce not just a highly accurate automatic movement, but one that would serve today's world citizen.
When conceptualising Calibre 400, Oris's engineers recognised that these days we may not wear the same watch every day. If you put a standard mechanical watch down for a day or two, it will stop as the power reserve runs down. Calibre 400 has a five-day power reserve, so it'll still be running if you've not worn your watch between, say, Thursday and Tuesday. It delivers this longer period of use via twin barrels, both of which house an extended mainspring, each long enough to store two-and-a-half days of power.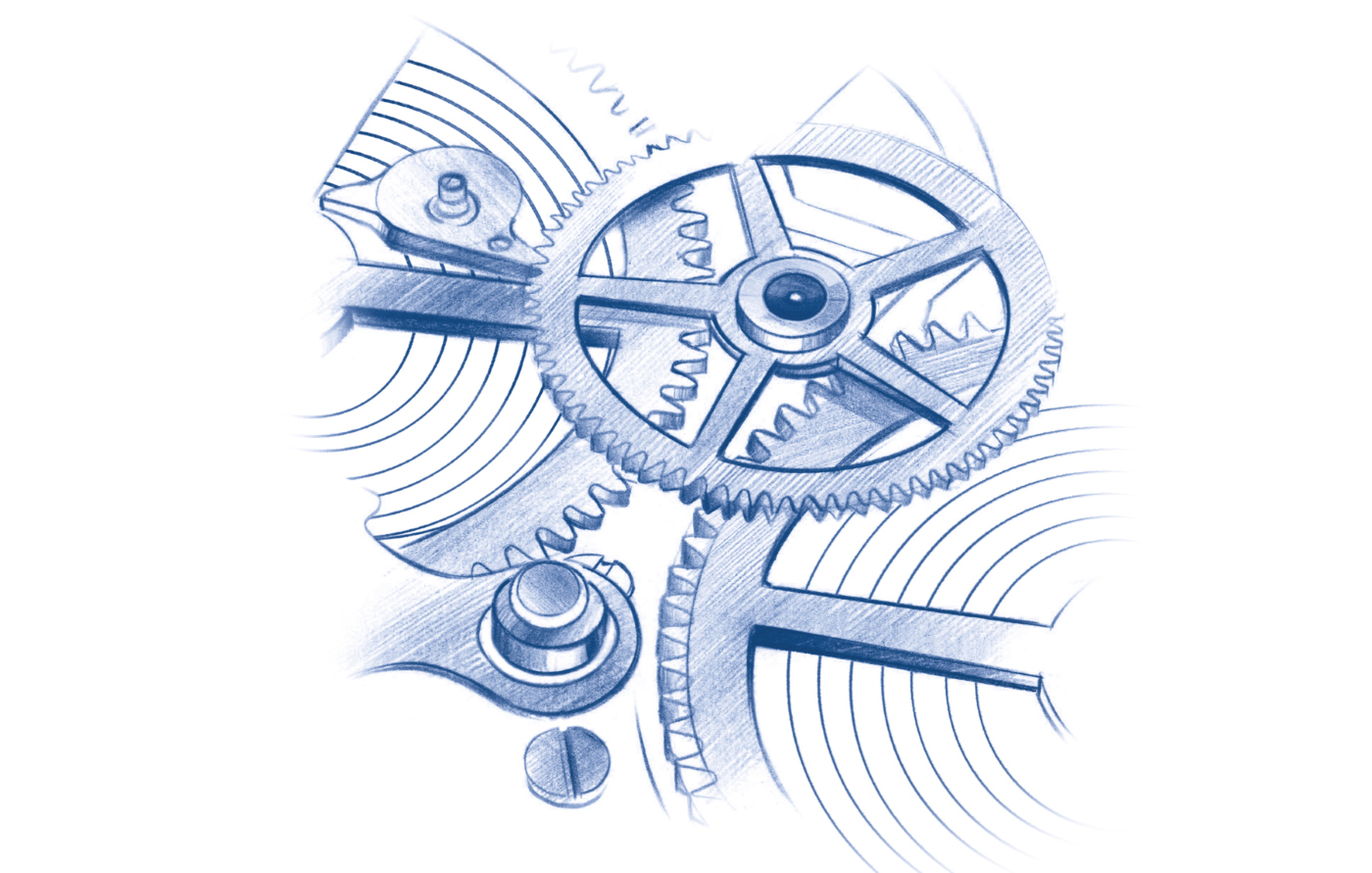 One of Oris's fundamental ambitions with Calibre 400 was to eliminate problems before they occur. Oris's engineers identified that one of the most frequent issues with automatic mechanical movements concerns the ball-bearing system that allows the free-spinning oscillating weight (or rotor) to rotate. This is a critical element of an automatic watch – as the rotor spins, it generates power that's stored in the mainspring, which is housed in the barrel. So we removed the ball bearing altogether and replaced it with a low-friction slide bearing system, in which a metal stud runs through a lubricated sleeve. This is much less complex, highly efficient, and involves far less wear and tear, making it less prone to breakdowns.