S
hinola introduces a newest addition to the Shinola Monster Collection - a series of special-edition automatic dive watches that pay tribute to the natural beauty of the Great Lakes: the Ice Monster. The Great Lakes, now known for shimmering summer escapes, were once great glaciers. And the sandy shores of America's third coast were carved by a Michigan Ice Age. Inspired by the mile-deep sheet of ice that buried the Michigan ten millenia ago, the Ice Monster is Shinola's strongest and lightest watch to date.
From moving mountains and making lakes to sustaining life along the shores and in the water, ice is a force of nature, and the latest Monster watch takes its cues from that might. The Ice Monster features a 43mm case and three-link bracelet crafted from brushed titanium, finished with a glossy white enamel dial. Resistant to corrosion in sea water and chlorine, titanium is as strong as steel at merely 45% of the weight—making the Ice Monster a lightweight titan.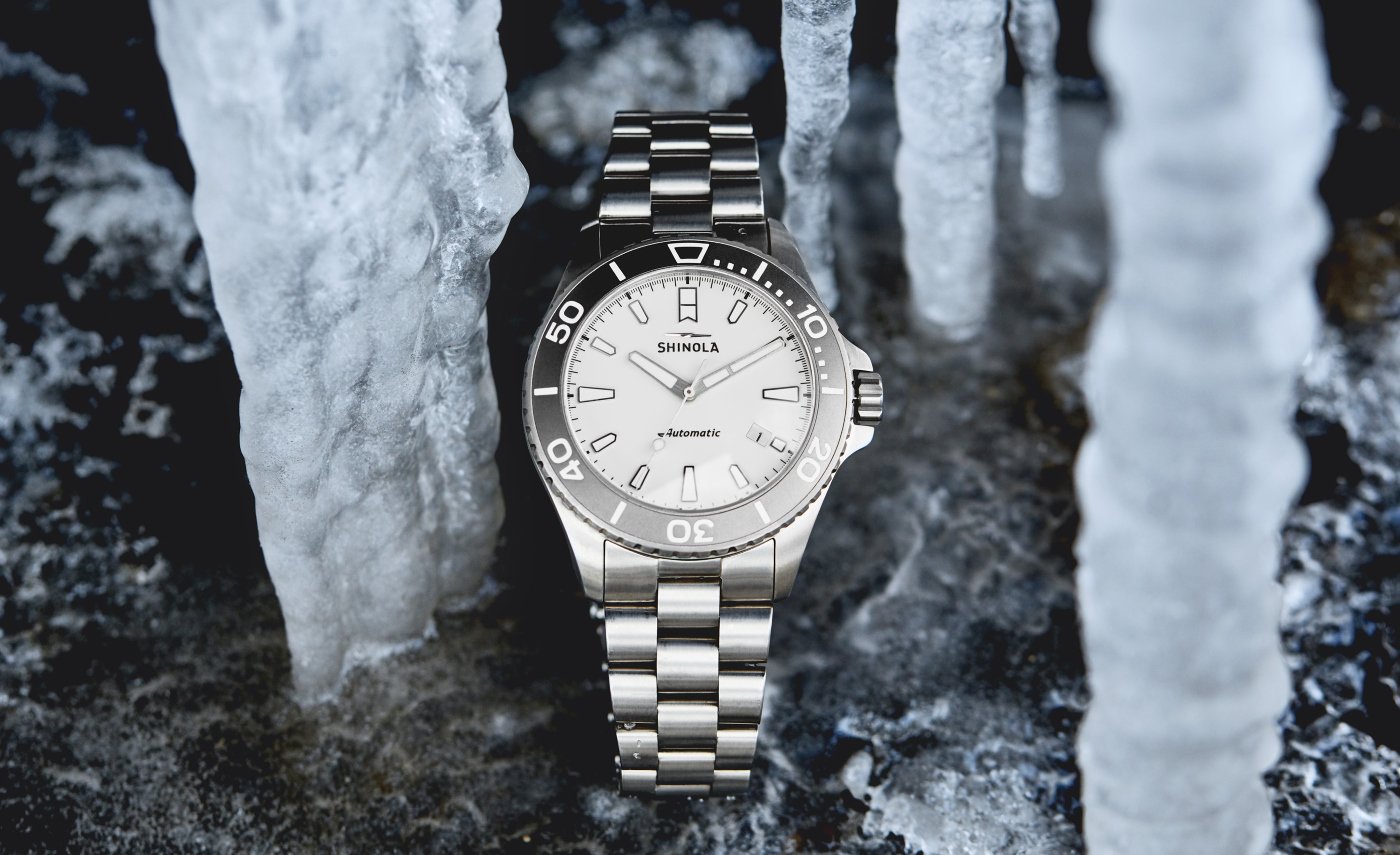 Powered by Shinola's SW200-1 automatic movement and rated at 30 ATM, the Ice Monster is designed to meet ISO 6425 Dive watch specifications. Twenty-six jeweled bearings help reduce friction to maintain accuracy, and with a 38-hour power reserve, you can trust this timepiece with your deepest, iciest dives. While you're diving, use the turning dive bezel to help you keep track of elapsed time underwater.
As with all Shinola Monsters, the Ice Monster's packaging is reminiscent of a tackle box and is built from strong steel. Included in this Monster rendition is a booklet of breathtaking images captured by Detroit native and photojournalist Amy Sacka, who has been chronicling the Great Lakes' patterns to bring awareness to a critical challenge: the ice seasons are shrinking.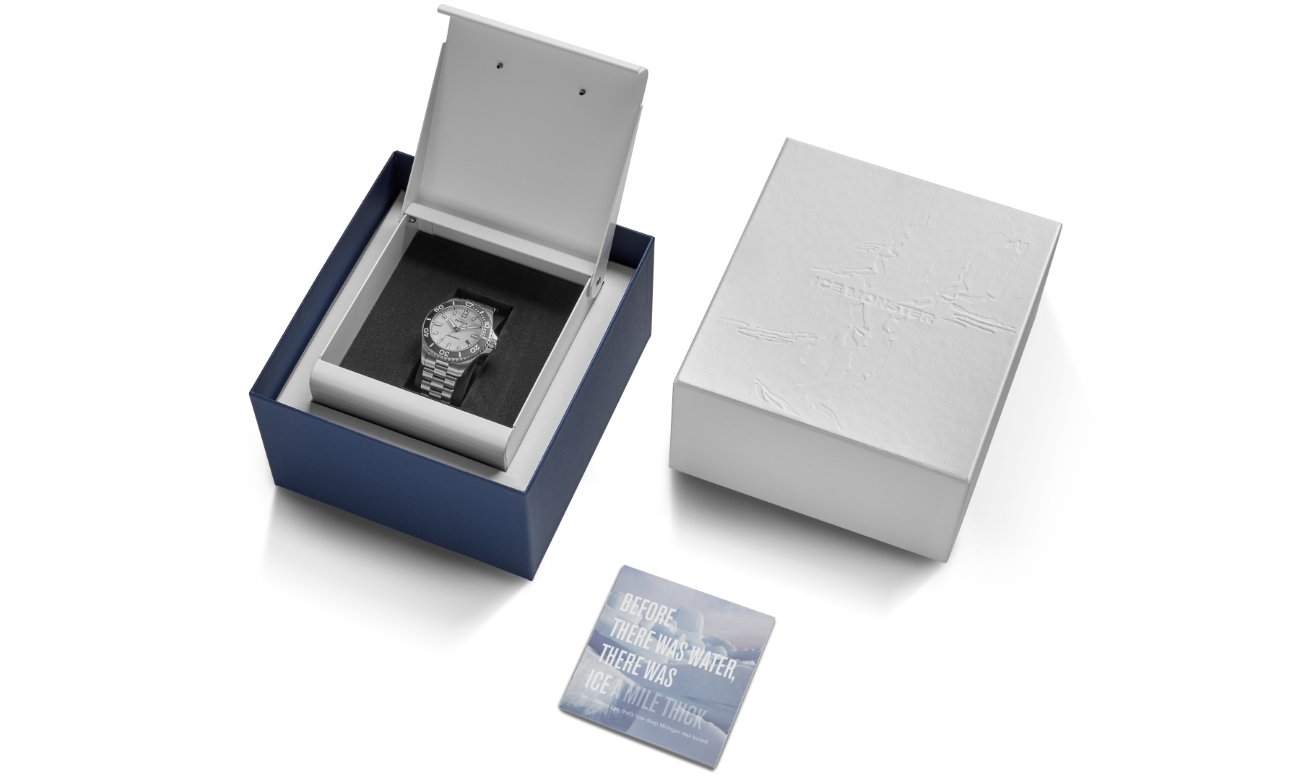 For four straight winters Amy journeyed all over the Midwest in pursuit of Great Lakes ice - documenting her travels and the stories of those she's met along the way who have experienced this decline: "On my travels, I documented the longest-running ice-fishing vacation school, ice fishing festivals, an annual all-women ice-fishing weekend, polar bear dips, snowmobile drag races, broom ice hockey matches and flying ice boat meet-ups. I saw the cultural fabric of Michigan stitched together by single-digit temperatures, bundled masses slipping, sliding and celebrating the icy Midwestern madness. Like so many I met on Michigan's Great Lakes ice, I intently watched the weather for signs of warming temperatures and melting conditions – courting the ice until it ultimately disappeared."
"I learned that the ice cannot be so easily pinned down, its rapid shifts from year-to-year and lake-to-lake, making it difficult to understand and predict into the future, even by climatologists' estimations. For me, this journey evolved into a relentless pursuit of Midwestern place – of past times and purpose – as much a reflection of my own family history as it is of Great Lakes ice culture."
Amy's incredible photography sets the perfect tone for the Shinola Ice Monster story - beautiful & serene, while strong & relentless. More on Amy's story can be found on The Journal at Shinola.com.
The Ice Monster is now available for purchase for $1,675 at Shinola stores and Shinola.com.