S
ince the beginning of humanity, the tide has had a profound influence on our ability to embrace the sea for travel and exploration. Tidal effects vary by location and in specific regions this fluctuation can be substantial. In some cases, the change in tide is so significant that certain land passages are only reachable during low tide and other areas such as coastal caves become extremely dangerous as the tide rises.
Knowing when peaks will occur is therefore important for safety and accessibility. Practical instruments designed to predict tidal changes are essential. Tidal charts provide long term forecasts, while specially designed timepieces serve as a convenient portable tool in particular for seafarers and coastal explorers.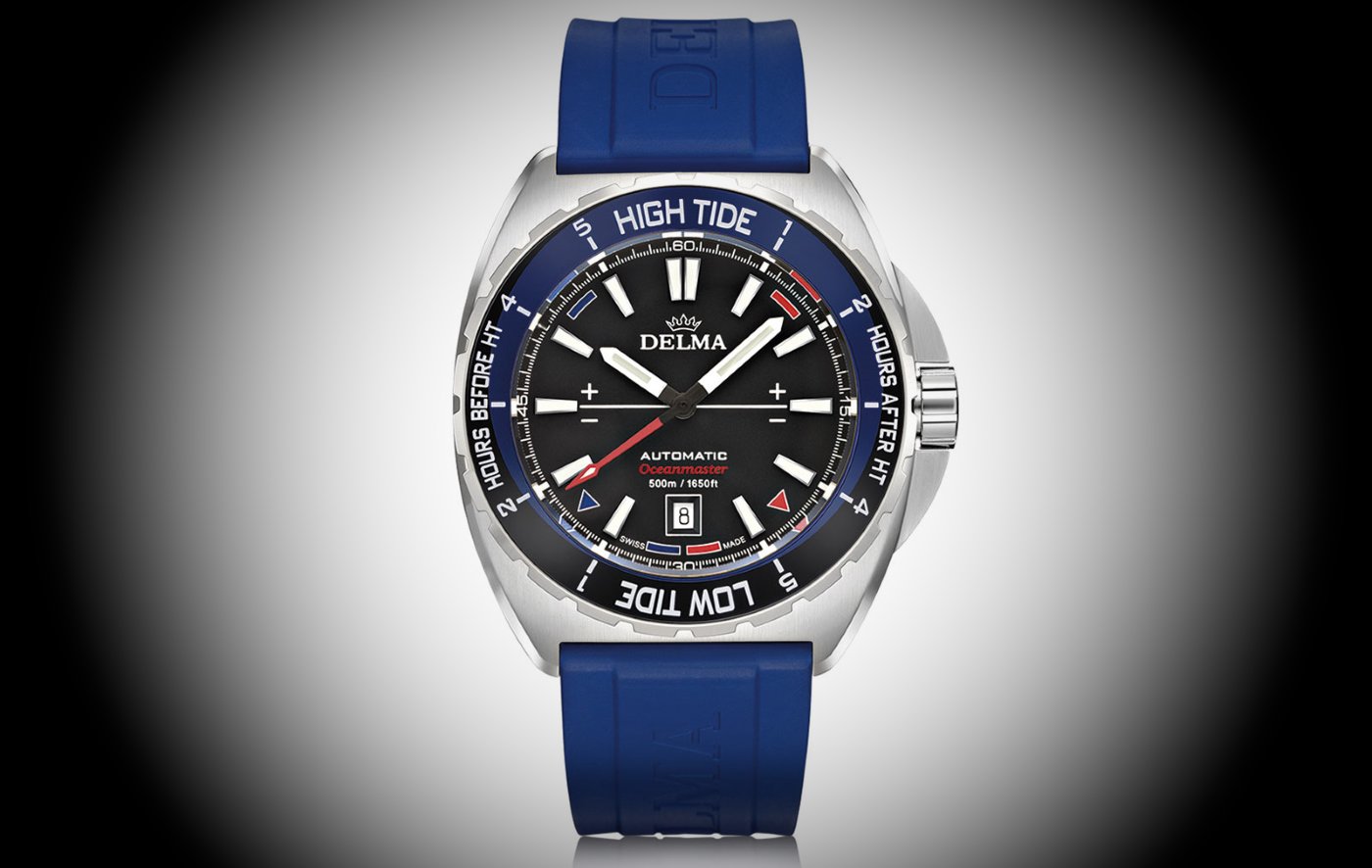 With the Oceanmaster Tide, Delma introduces a tidal tracking feature to its cherished series of Oceanmaster timepieces. This new component enables tracking of the ebb and flow of the sea at port or in the most extreme and remote locations. With high and low tide clearly indicated on the sleek bezel, aquatic adventurers will always be aware of tidal conditions.
The bezel is to be set by the user according to the local tide table, beginning with aligning the next high or low tide indicator to the position of when it will occur in their specific location. Once set, the streamlined high and low tide indicators help to approximate the tide schedule based on the Lunar Day to forecast the next tidal occurrence. The subtle graduation of tidal phases reflects the gradual changes in sea level as tidal bulges and recessions occur.
In keeping with the collection, the Oceanmaster Tide is also equipped with a tactical planner and points of sail indicators set against a black dial making it a consummate tool for sea explorers. The robust stainless-steel case is enhanced by the crown protection and fastened on by a sturdy stainless-steel bracelet or blue genuine rubber strap. The Oceanmaster Tide is available in 3 varieties. The automatic possesses a custom Delma rotor which can be observed through the transparent case back and the quartz 3-hand and chronograph models feature a solid case back engraved with racing inspired sailboats.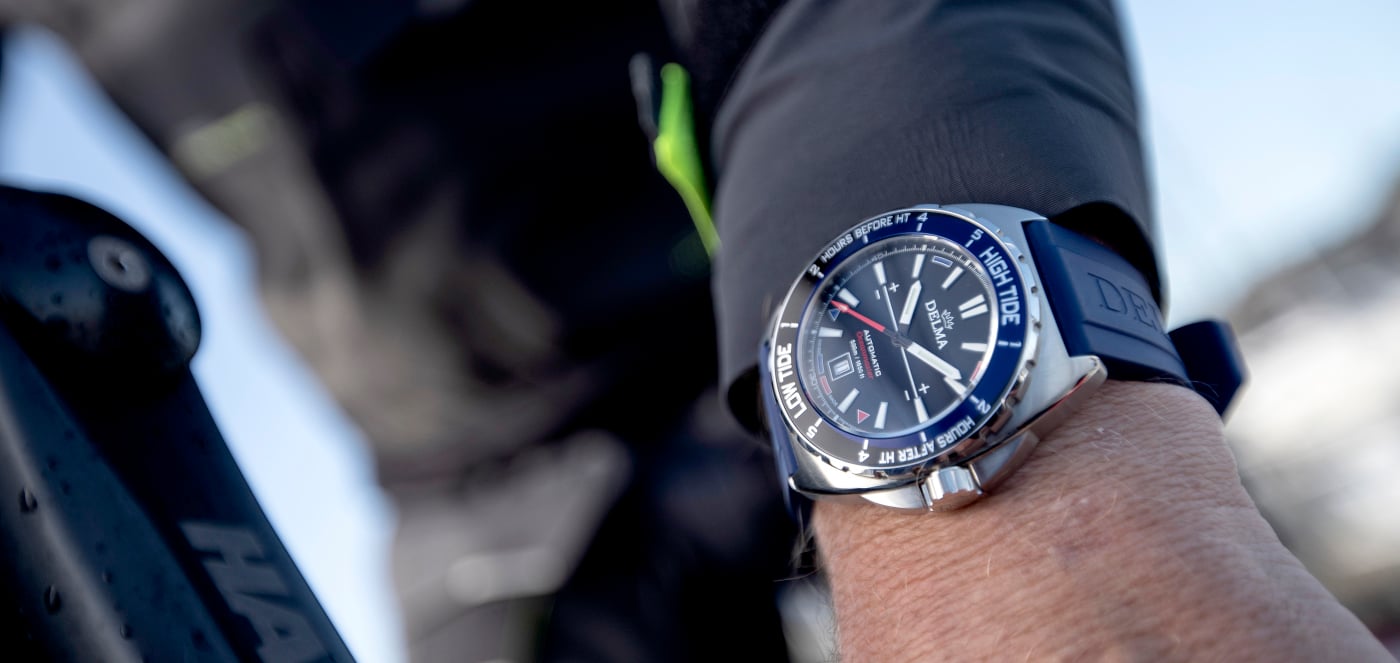 Nick Moloney, Delma Ambassador, accomplished sailor and sea adventurer, provided us with a first-hand perspective of how this function is extremely valuable to anyone engaging in water related activity. His residence on the Isle of Wight as well as his accomplishments around the world mean he is acutely aware of the impact of tidal effects.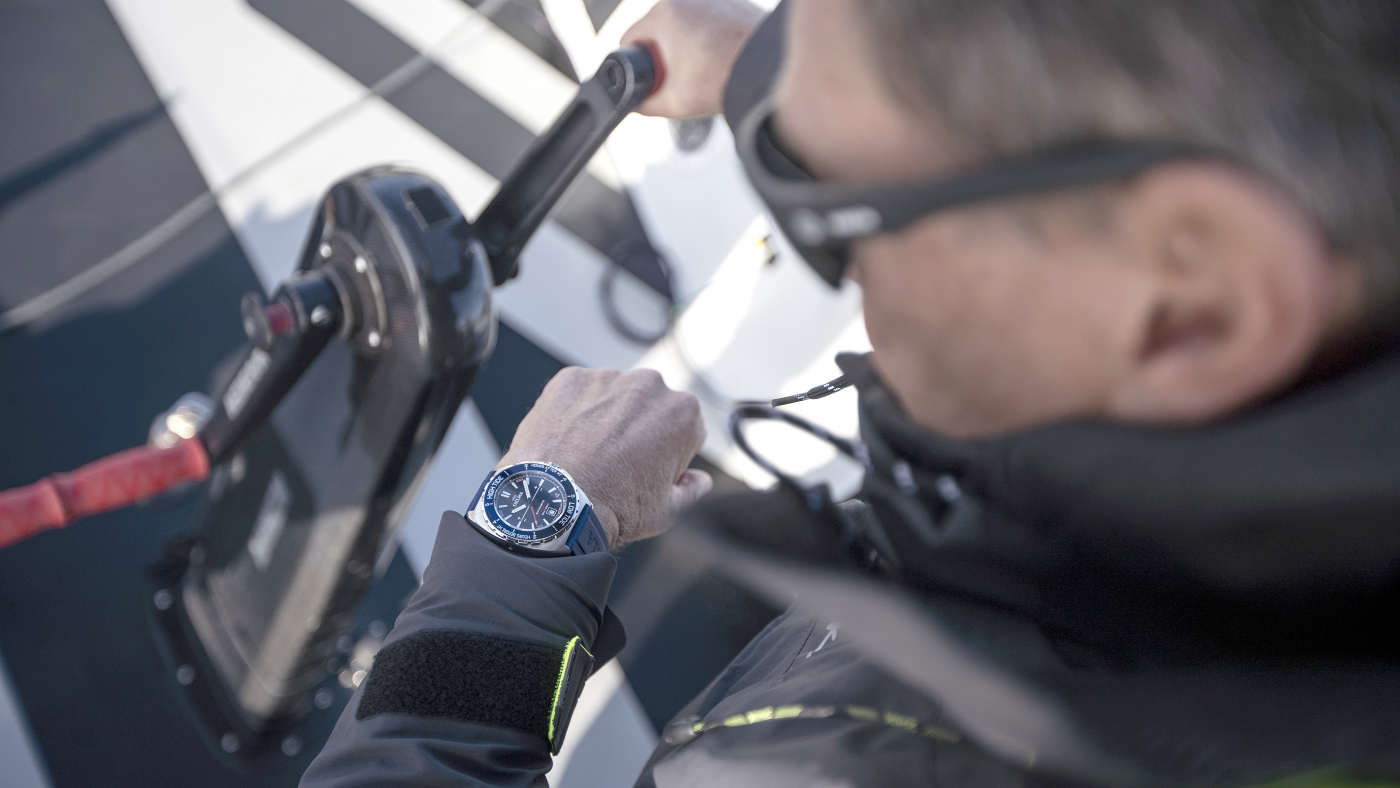 "To say that a sailor's life revolves around the weather is true, but to a much greater extent it revolves around the rise and fall, and the ebb and flow of the tide. Beyond any other criteria, particularly in sectors of the oceans that have a large tidal coefficient, the ocean flow, driven by tide, is my first and principal assessment of the conditions I am to face in my daily connection to the sea, whether that be in racing, adventuring or simply seeking pleasure in this wonderful natural environment."
Price: from CHF 510 to CHF 1,290