O
ne of the most famous models of the Alexander Shorokhoff watch manufactory is the "Winter" watch. For years, this model has been inspiring the international public.
In 2017, the timepiece also convinced the jury of the German Design Award and was awarded with a "Special Mention".
The time was ripe to think about the design of a further season. Hence a new model has just been released: "Autumn".
In order to present autumn in all its splendor, many brown and golden tones are needed. The color palette of autumn offers a large selection of many different shades. A dark orange fits perfectly into the warm color spectrum. And it is exactly these colors that Alexander Shorokhoff has chosen to create his new model "Autumn".
The entire design is based on the successful automatic watch "Winter", but has been color-matched and thus drastically changed. The leaf design is refined in yellow-gold, the diamond dust is underlaid with orange color. The case is available in two versions: one in stainless steel and the other one plated in a warm chocolate tone. The stingray leather strap shines in a strong red or salmon color.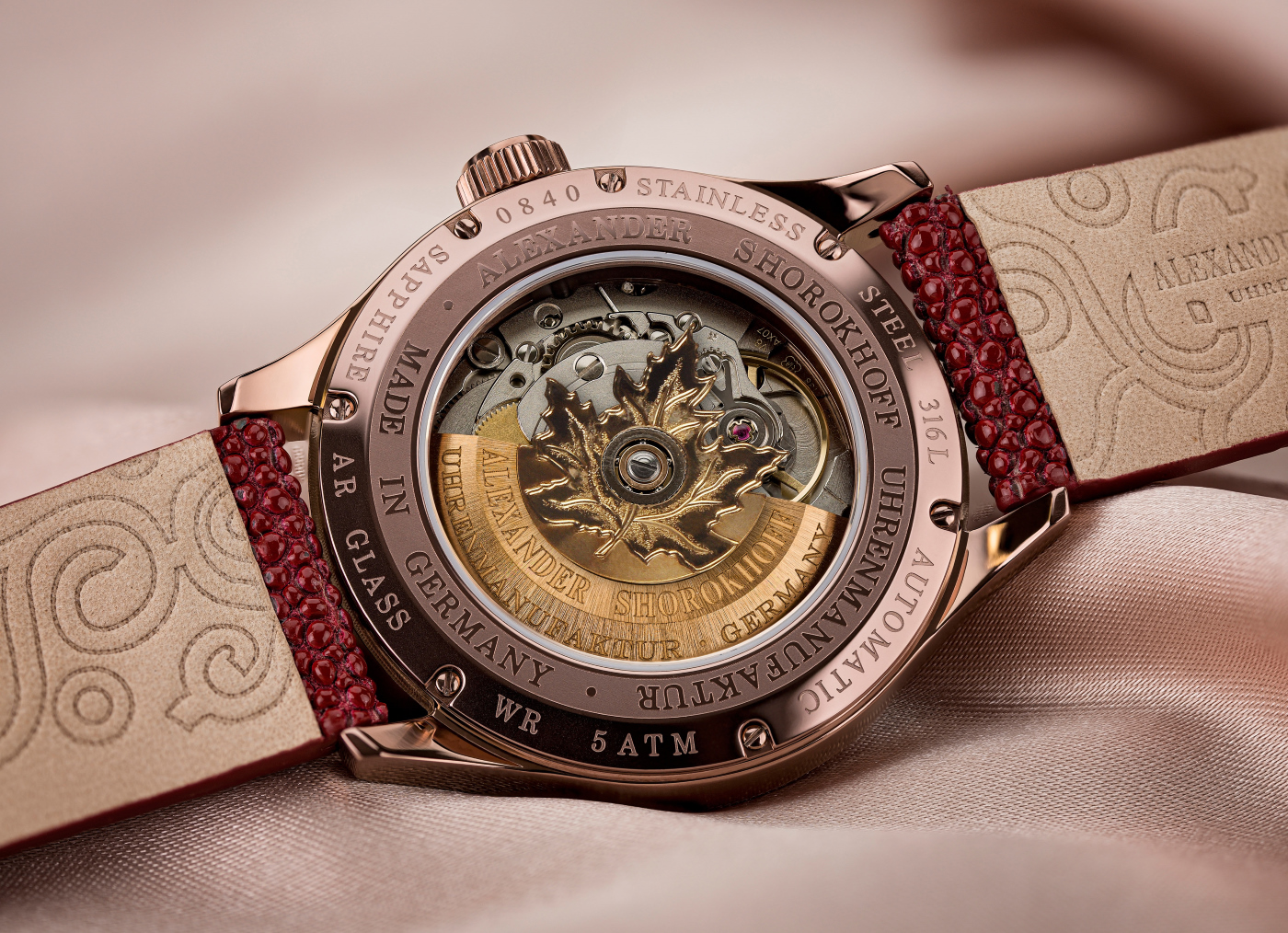 The rotor of the Swiss automatic movement is also fitted with a hand-engraved golden maple leaf to manifest the general theme.
Price: EUR 1,599