I
n the first collaboration between Linde Werdelin and James Thompson of Black Badger, the Oktopus Blue Sea pushes the boundaries of what is possible with a lume dial.
During the day, the Oktopus Blue Sea is clean and monochromatic, with a subtle dial and facets on the milky white Alloy Linde Werdelin (ALW) case. In darkness, however, the piece comes to life and features three different colours of the Badgerite lume. These shades of blue become progressively darker as you go down deeper into the watch, as if you are looking off the edge of a boat into deepening water in a reef.

James Thompson of Black Badger remarked: "This was great fun for me, as an established brand takes one of their successful pieces and gives complete creative freedom. What really sets this piece apart is that it is the leading edge of the new generation of lume material and application technologies. Even with the previous lume-forward pieces I've done, the lume material itself, when it wasn't glowing, was tolerated but not exactly celebrated. It needed to be hidden away in the design of the watch. With the Blue Sea, the lume material absolutely has centre stage."
Aqua blue, ultramarine blue, and finally a new violet lume are used to create this stunning visual effect. In a lume first, all three shades of blue have been specifically engineered to have a common daytime (non-glowing) color of Pantone Cool Grey #3. The effect is very uniform and subtle in the day, reflecting the clean, intentional lines of the finest Danish architecture, but when the lights go down, the Oktopus Blue Sea reveals its new personality.
"What I call Badgerite is a material I use extensively in my work. The Oktopus Blue Sea makes use of new innovations in lume application as well. Some areas are surface coated, some are liquid-infilled engravings, and some are even using the Lumicast method, where components are literally cast in solid SLN glow material," James Thompson explained.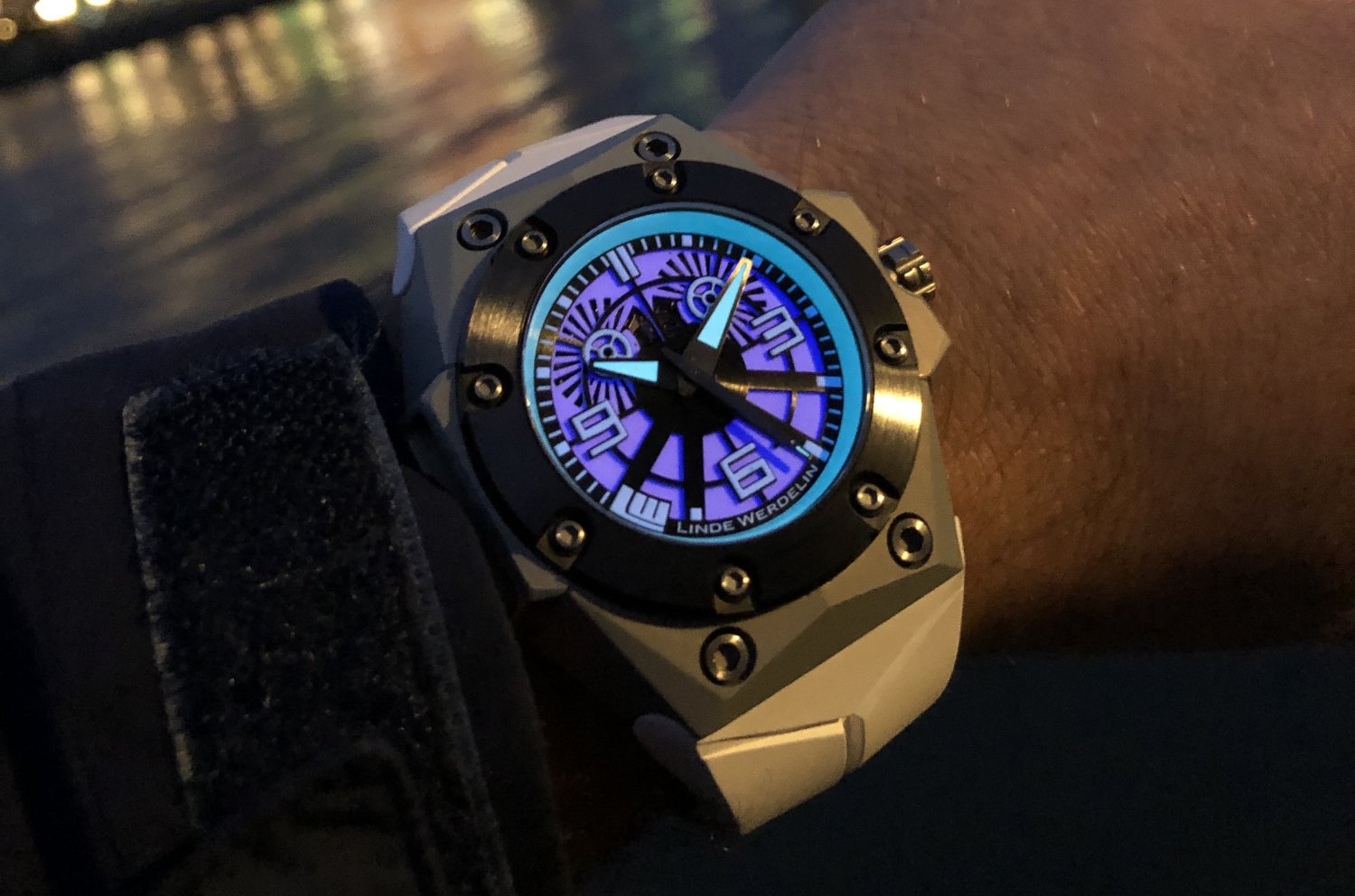 On night dives, the Oktopus blue Sea glows like a searchlight and is waterproof to depths of 300m. The blue spectrum of emitted (glow) light is ideal for very dark environments, as in total darkness, your eye sees the blue spectrum better, as the eye shifts from photopic to scotopic.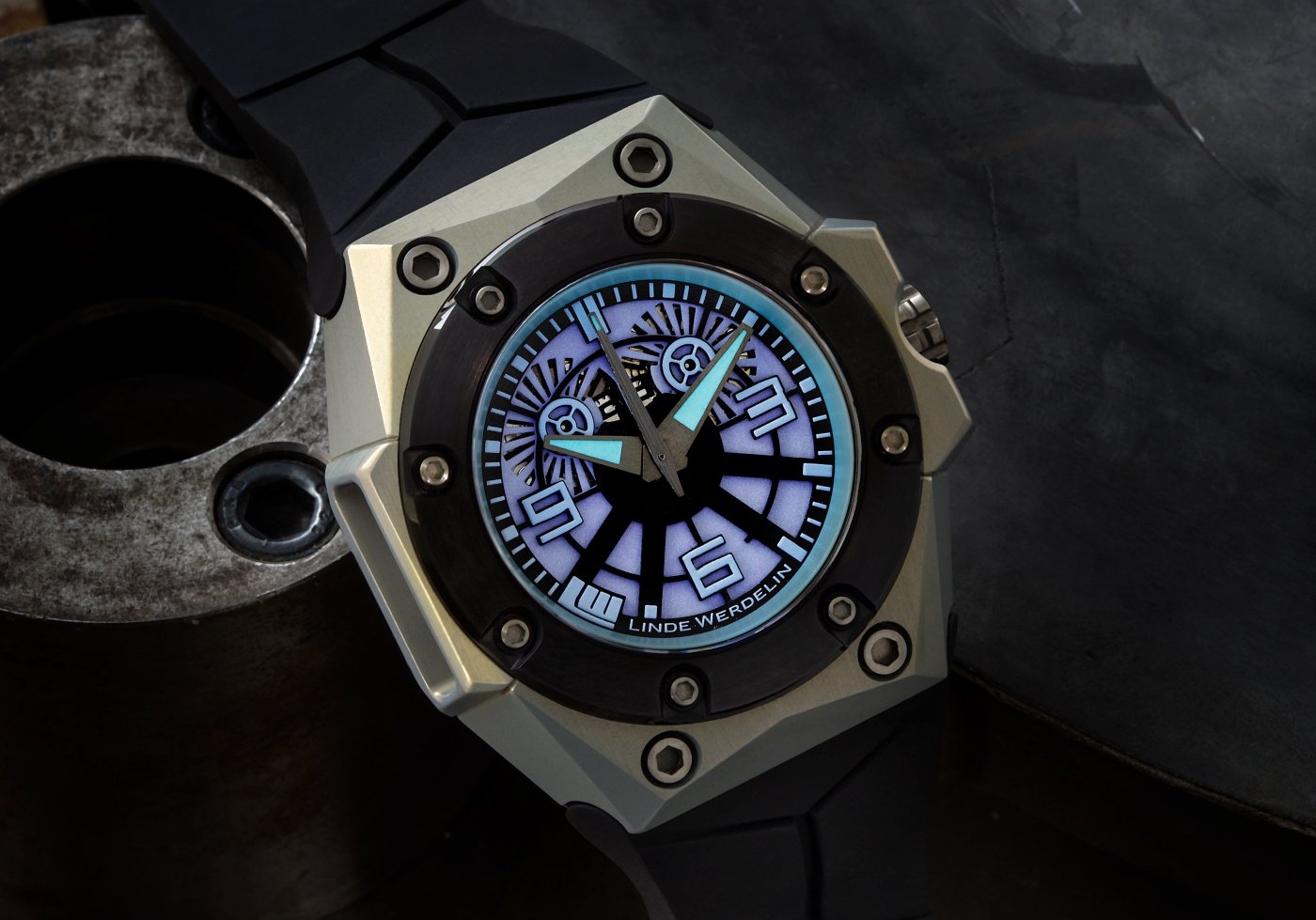 This is the first time an ALW case, an aerospace metal developed to achieve the ultimate wight reduction and strength, has been combined with a Double Date Dubois-Depraz movement in a LW Piece. The case is twice as hard as steel but extremely light weight – and is half the weight of LW's titanium cases.
The Oktopus Blue sea can be accompanied by a range of interchangeable straps of varied colours and textures.
Price: EUR 13,474