I
n 2018, a hand-made unique piece of this line was produced - the model "Squirrel". This model was limited to 5 pieces, which at the time delighted all watch fans of hand-made watchmaking. And this model also tells a very special story.
Imagine: It's snowing, the paths are covered with a glittering blanket of snow and crackle under your feet when you walk. You are in the deep forest. The sun's rays penetrate only sporadically through the dense treetops. Everything is quiet and peaceful. You hear only the sound of your own footsteps and the lovely singing of various birds.
Suddenly you see two squirrels happily and playfully jumping and romping over the branches of the nearest tree. But everything remains harmonious and calm. You are in a fairy tale, but this time not by Alexander Pushkin, but by Alexander Shorokhoff.
The dial design of the "Squirrel" is harmonious and idyllic. For this purpose, two squirrels are milled out as separate elements together with the branches on a CNC machine and then engraved by hand. With the highest precision, the engraver draws the squirrels' faces and fluffy fur. The individual branches and leaves are then enameled by hand. The dial itself still gets a fine guilloche and rhodium plating, before the gold-plated squirrels are put on individually.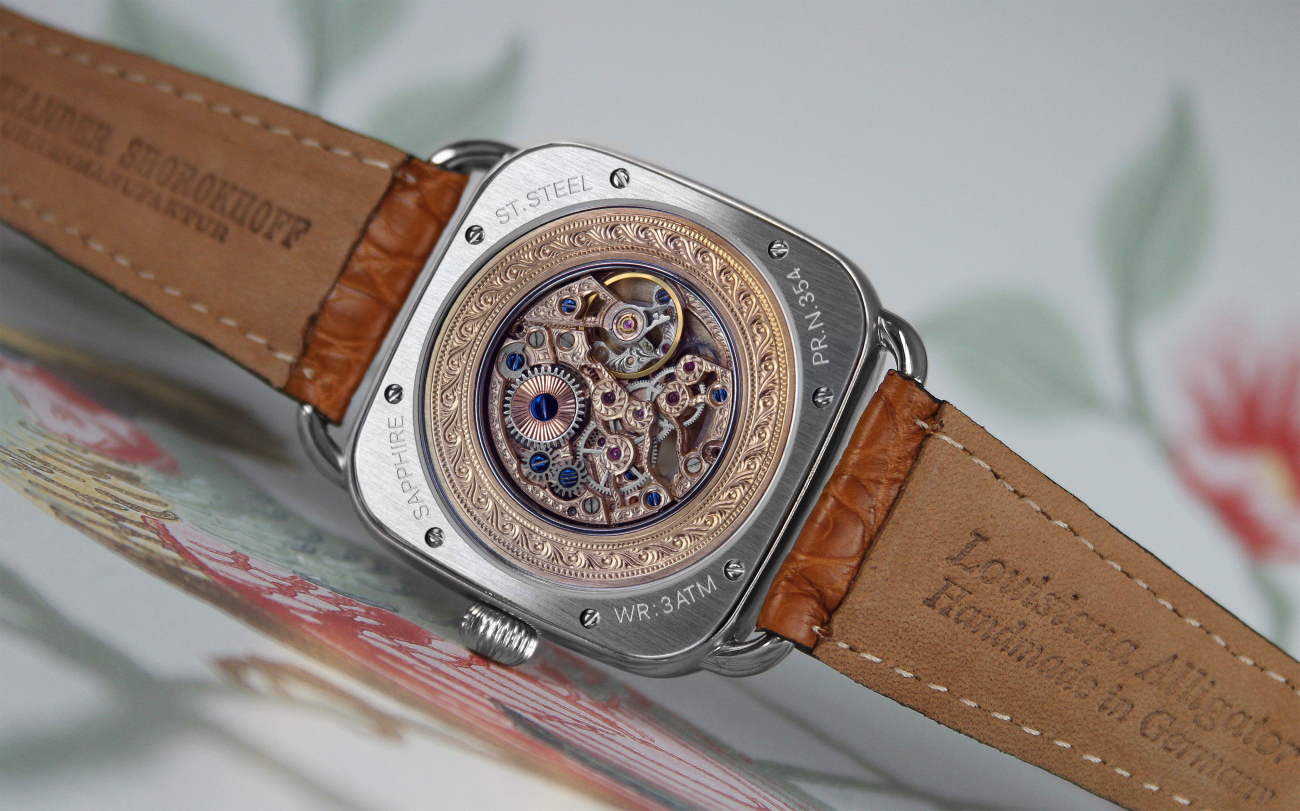 The movement is elaborately refurbished, skeletonized, hand-engraved and then finished. The screws are blued. The master watchmakers of the manufactory carefully assemble all the individual parts in the stainless steel case with glass back and then adjust the movement. No matter from which side you look at the watch - the result is a real work of art. And a great Christmas gift for your loved ones, whose eyes you will make shine.
Price: EUR 5'999