T
he professional athletes participating in the FIS Nordic World Ski Championships 2021 will fight for every tenth of a second and every meter to secure their goal: the gold medal - and in turn the title of world champion. Not only will Oberstdorf become the centre for the world of winter sports over these 13 days – the entire world's gaze will also be directed towards Oberstdorf.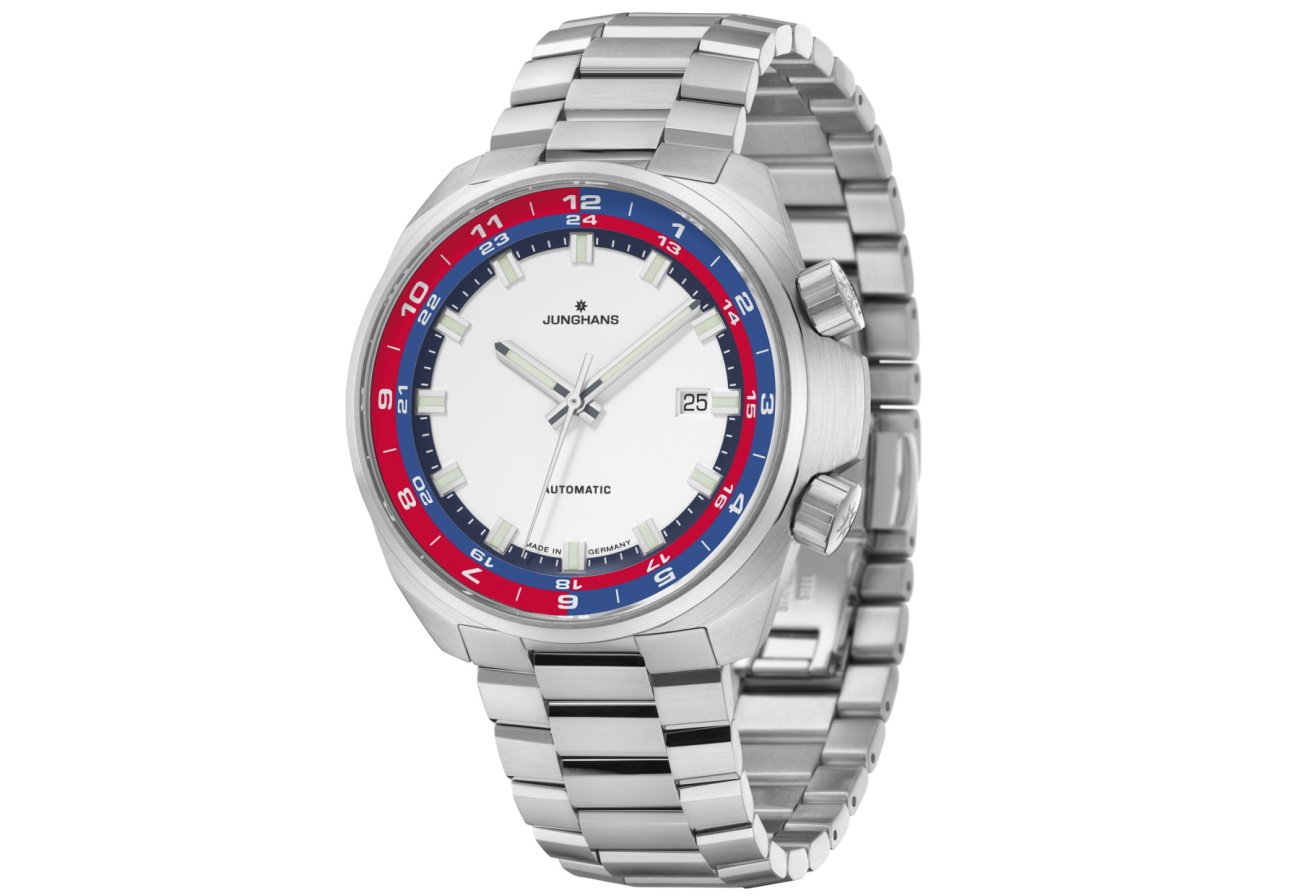 As official timing partner for the FIS Nordic World Ski Championships, Junghans presents the 1972 Automatic FIS Edition. Limited to 500 units, this timepiece passionately encapsulates all that is fascinating about winter sport. Breath-taking speeds, technical precision and the battle against freezing temperatures and wind are etched in the disciplines of ski jumping, cross-country skiing and Nordic combination.
These characteristics outline the design of the 1972 Automatic Edition. Solid stainless steel, screwed crowns and a striking crown protection shape the athletic silhouette of the timepiece. The second time zone is displayed on the inner ring, rotatable to both sides and exhibiting the red and blue colouring of the event's logo. A design feature which lends the watch it's sporty dynamic, while at the same time symbolising the world wide interest for winter sports focussed spellbound towards Oberstdorf.
In much the same way as athletes adjust to outside conditions, the 1972 Automatic FIS Edition is characterised by it's extraordinary durability thanks to the sapphire crystal with anti-reflection coating on both sides and a water resistance up to 30 bar. A 3-point shock absorber based on the classic archetypal Trilastic guarantees effective protection for the reserved self-winding movement.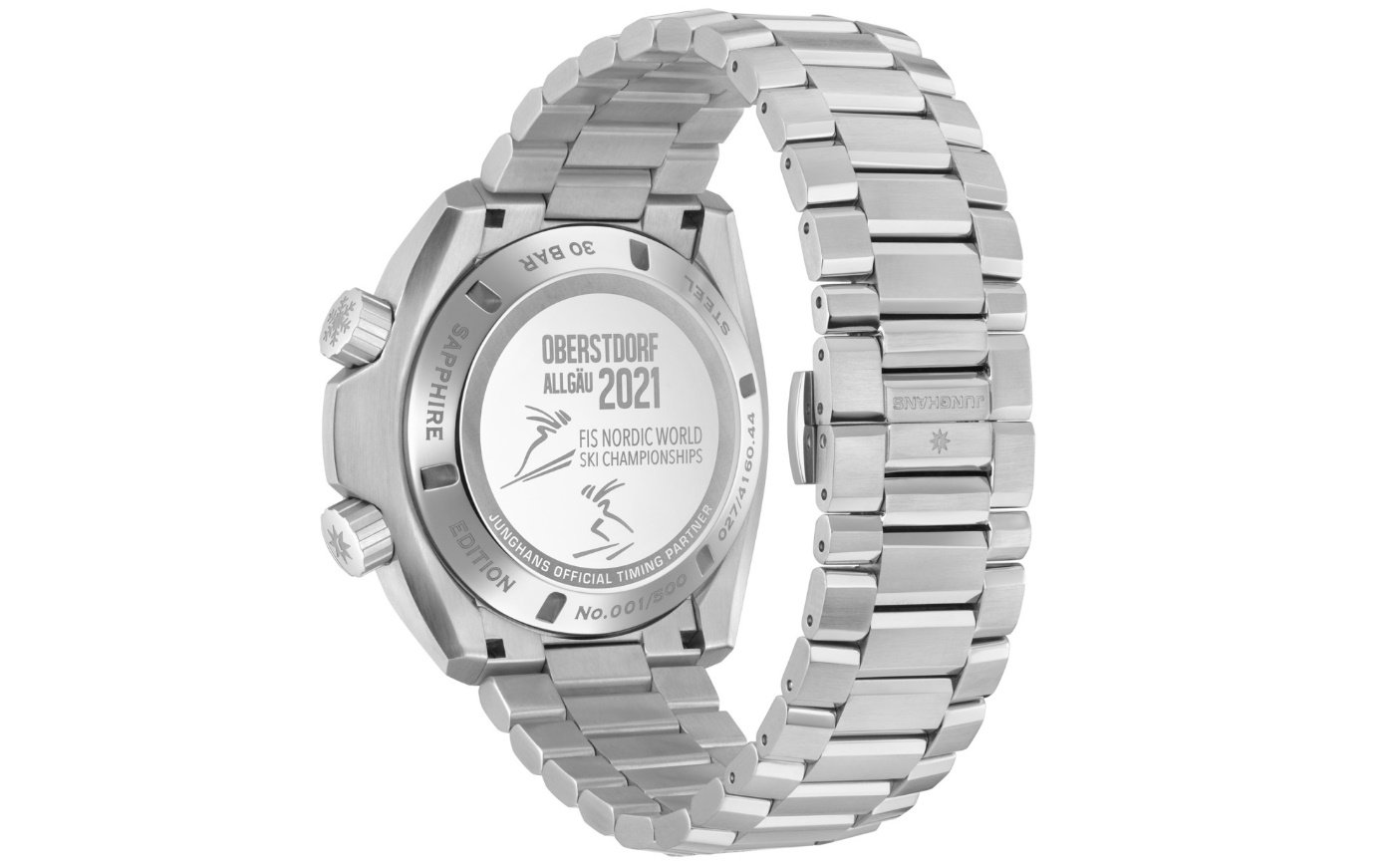 The close connection to winter sport is immediately evident to any watch lover with just a glance of the finely detailed engraving: Allowing adjustment of the second time zone, the crown situated in the 2 o'clock position is engraved with a snowflake symbol. The second crown for time adjustment and manual winding exhibits the Junghans star.
Even the case back is wholly representative of the FIS Nordic World Ski Championships: here, sports fans will discover a special edition engraving and the serial number of their limited edition model.
Price: €1590