S
ymbolizing good fortune and joy in this special time of the year, the common thread of Fendi's capsule collection of timepieces is the red colour, combined for the occasion with sophisticated pink hues and flowers from the Chinese tradition.
With an auspicious meaning for the Chinese New Year, the Chrysanthemum represents longevity, whilst the Peony is a symbol of prosperity, beauty and honor. Considered the most symbolic flower of all, each petal of the bright pink plum blossoms stands for one of the five blessings: happiness, good fortune, longevity, success and harmony.
These flowers dear to the Chinese are combined for the occasion with Fendi's iconic FF logo details and patterns, injecting a festive atmosphere whilst completing with a Fendi twist the elegant festival look.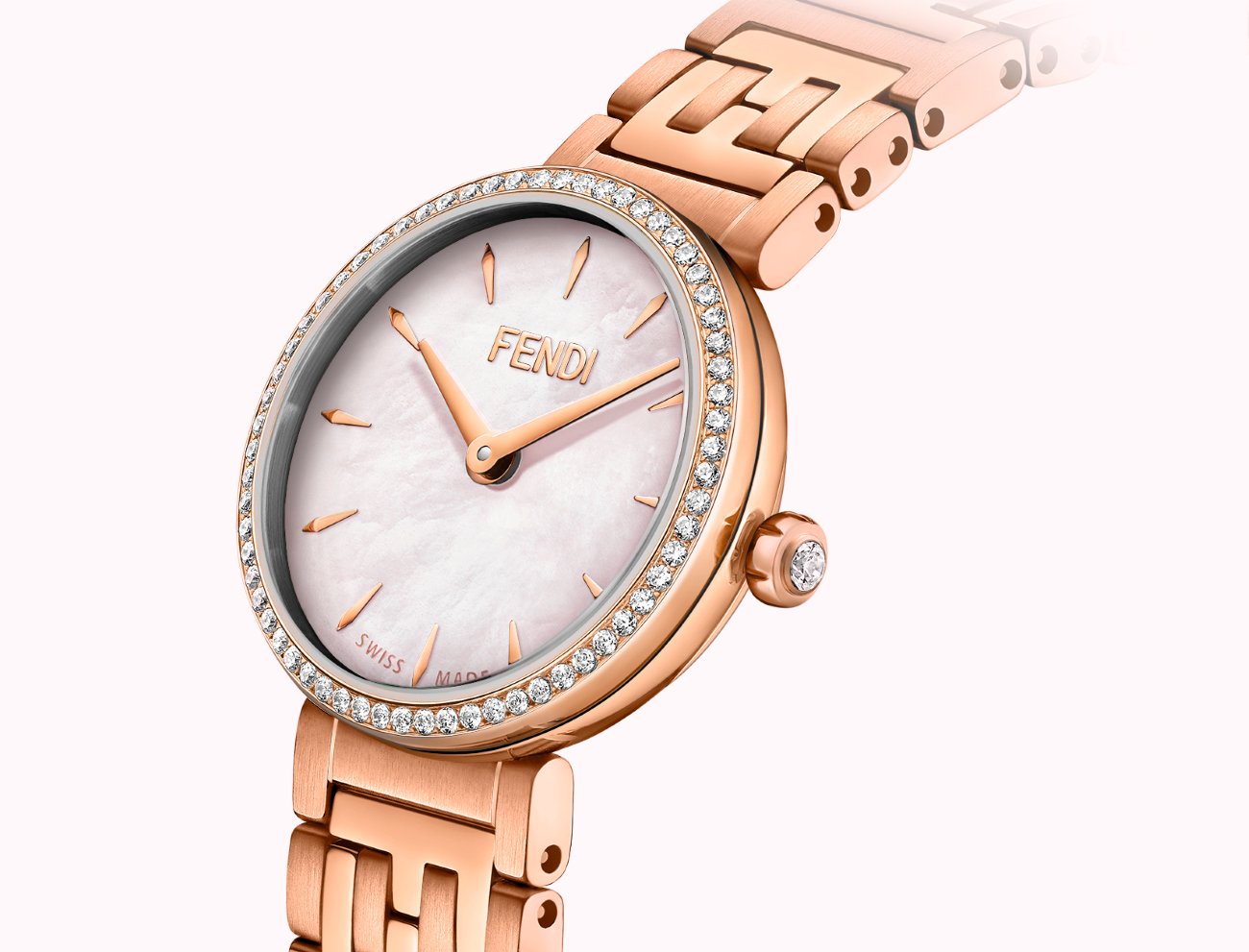 For the women's collection, Fendi's icons are infused with romance and elegance in all their variants. The Peekaboo family – including a practical Peek-a-phone smartphone pouch – is crafted in red leather with surprising pink linings for a real Peekaboo effect: a bright pink colour-contrasting pocket for the ISeeU and a pink canvas with a multicolour FF logo embroidery for the Iconic Mini.
The same embroidery peppers the Baguette in its Regular, Mini and Nano sizes, the latter also available in a multicolour floral print in satin, and an adjustable Strap You. An exquisite red micro beaded embroidery with pink and gold fringes and enameled floral details defines the tiny Pico Baguette, which is also available in a China-exclusive variant in multicolor floral printed satin with red and gold fringes and ox horn and flower details on the buckle.
The floral pattern steals the spotlight in the selection of charming textiles – a foulard, a wrappy, a cover mask and its pouch and several hair accessories, all crafted in silk and portraying a circular moon in honor of the Chinese lunar calendar – and fashion jewelry pieces, including earrings, an ear cuff, a ring and a bracelet with a red strap.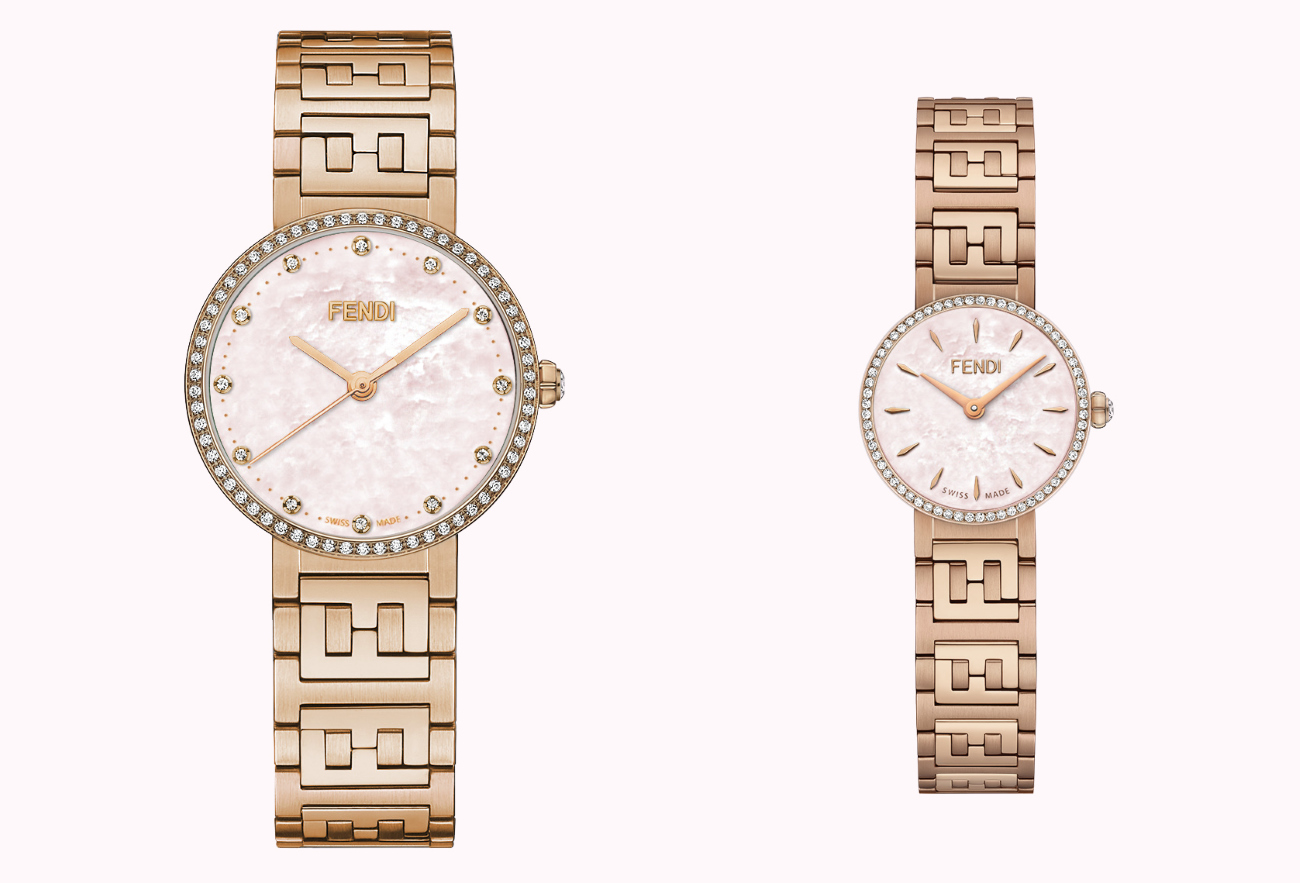 Adding a precious touch to the collection, the signature Forever Fendi watch is embellished with a genuine pink mother-of-pearl dial with diamond hour-markers that dazzle on a 29 mm stainless steel or 19 mm and 29 mm rose-gold stainless steel case, further enriched by a bezel set with 62 diamonds.
A range of ready-to-wear pieces in printed twill, jersey and knitwear, all characterized by the red and pink hues, FF logo details and patterns of the collection, completes the Women's offer.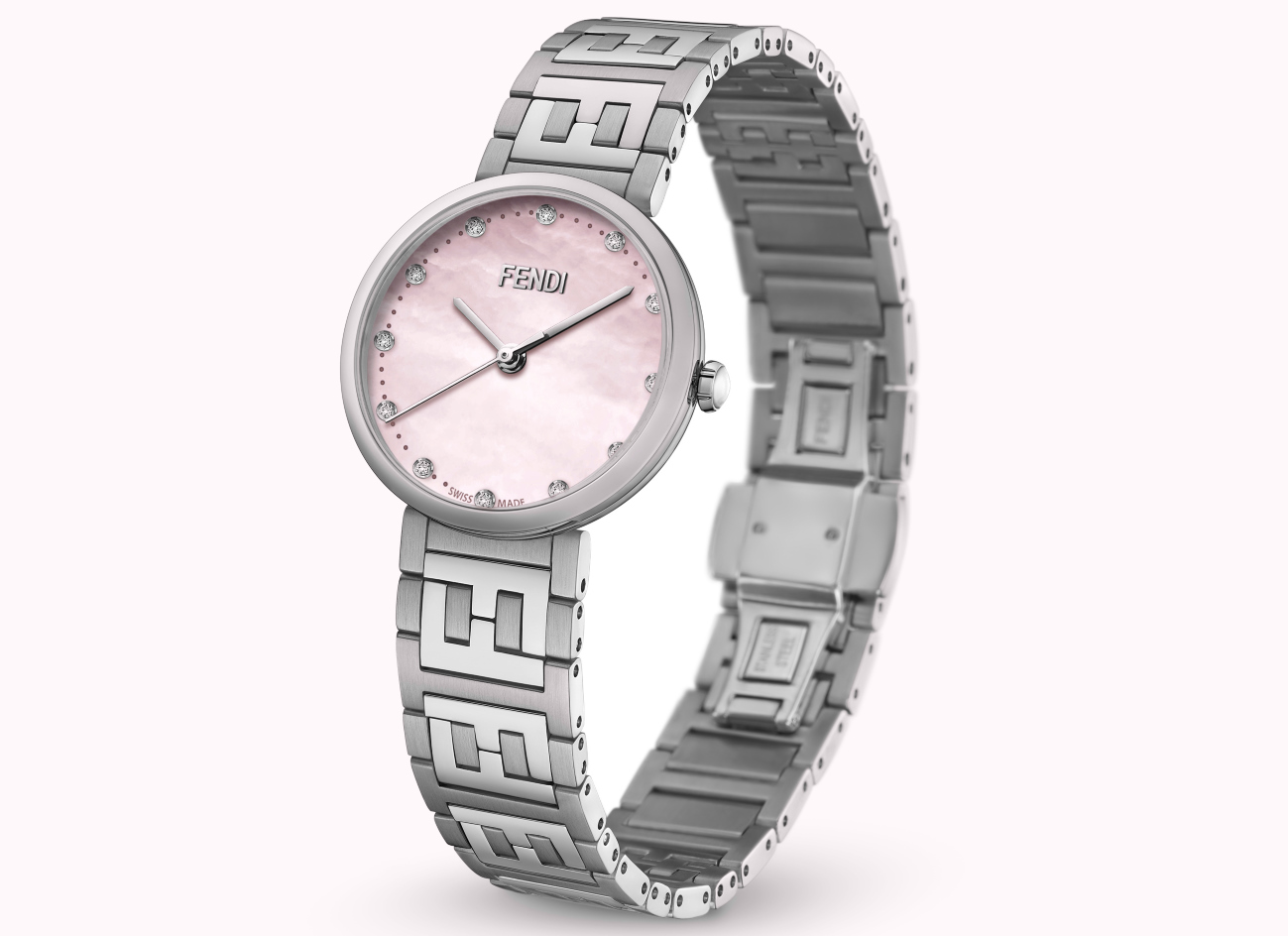 The FF logo also takes center stage in the men's collection, yet in a red and black variant. The iconic symbol pervades a selection of ready-to-wear pieces in black chenille and knitwear, as well as a variety of leathergoods, accessories and shoes, including a Flat Baguette, a backpack, a clutch, a card case and mid-top city sneakers