R
oland Iten's new ultra-exclusive R18 Superdriver mechanical belt buckle incorporates patented high-precision technology with the sleekness and meticulous attention to detail found in supercar design.
The Roland Iten Mechanical Buckle Concept
A beautiful automobile. When you open the driver's side your first contact is with a high precision door handle that functions richly and smoothly. You enjoy the touch, the feel, and the sound. You slide into the luscious leather seat. Of course, you are dressed for the part. Your watch, your shoes. Perfect. Your belt buckle? An essential item of any gentleman's wardrobe and yet, in its traditional design, it is quite impractical. Here's where Roland Iten comes in. Who hasn't fastened a belt comfortably around their waist in the morning, only to get into their car and experience the sudden and annoying constriction when sitting down?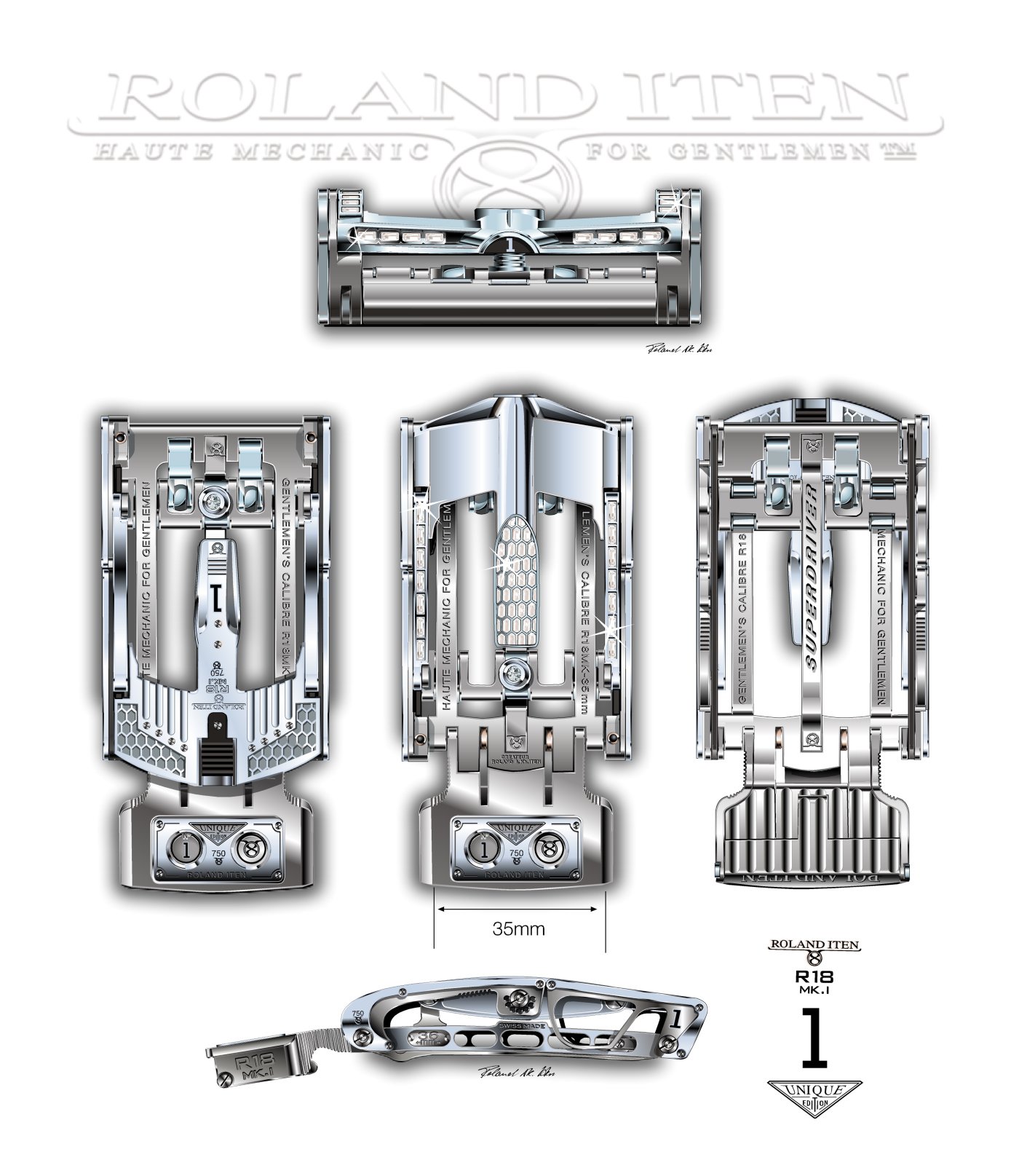 Roland Iten has spent his life paying attention to these kinds of details and finding solutions to improve the lives of the discerning gentleman. Since 1998 he has been creating mechanical belt buckles that can be loosened and tightened with just one hand, without looking, and without anyone ever noticing. And just like supercars, their sleek look on the outside does not give a hint to the serious technology under the hood.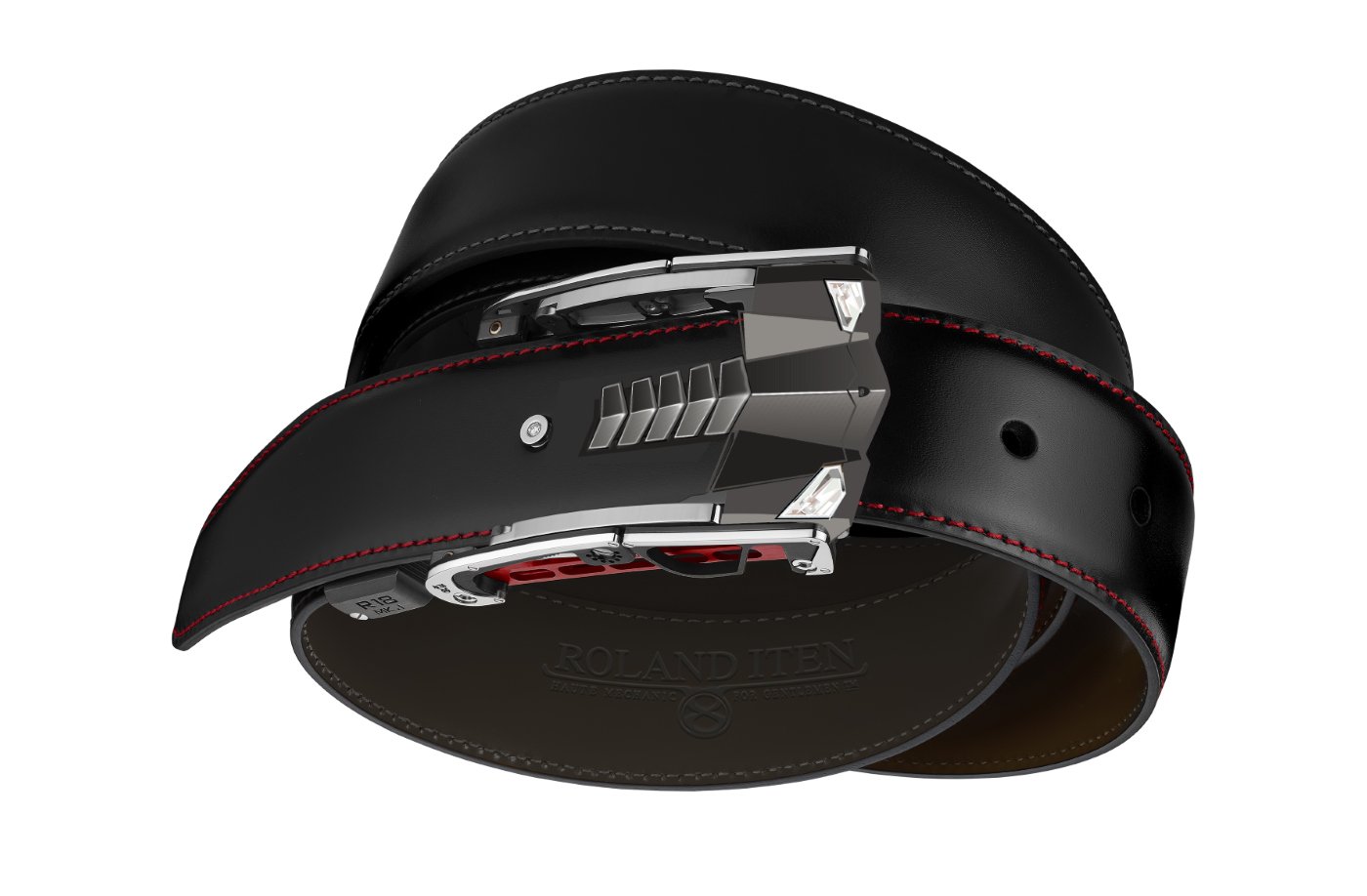 The R18 Superdriver Sliding Wheel Technology
The R18 Superdriver showcases a new buckle technology that works using an ingenious sliding wheel system and is completely self-cleaning, requiring no lubrication. Four patents cover the innovative system and relate to the R18 SUPERDRIVER flow carriage with a rolling-wheel mechanism and friction control, the mechanical leverage leather strap insertion clip, the leverage leather strap release system, and the selflocking mechanism that prevents accidental release.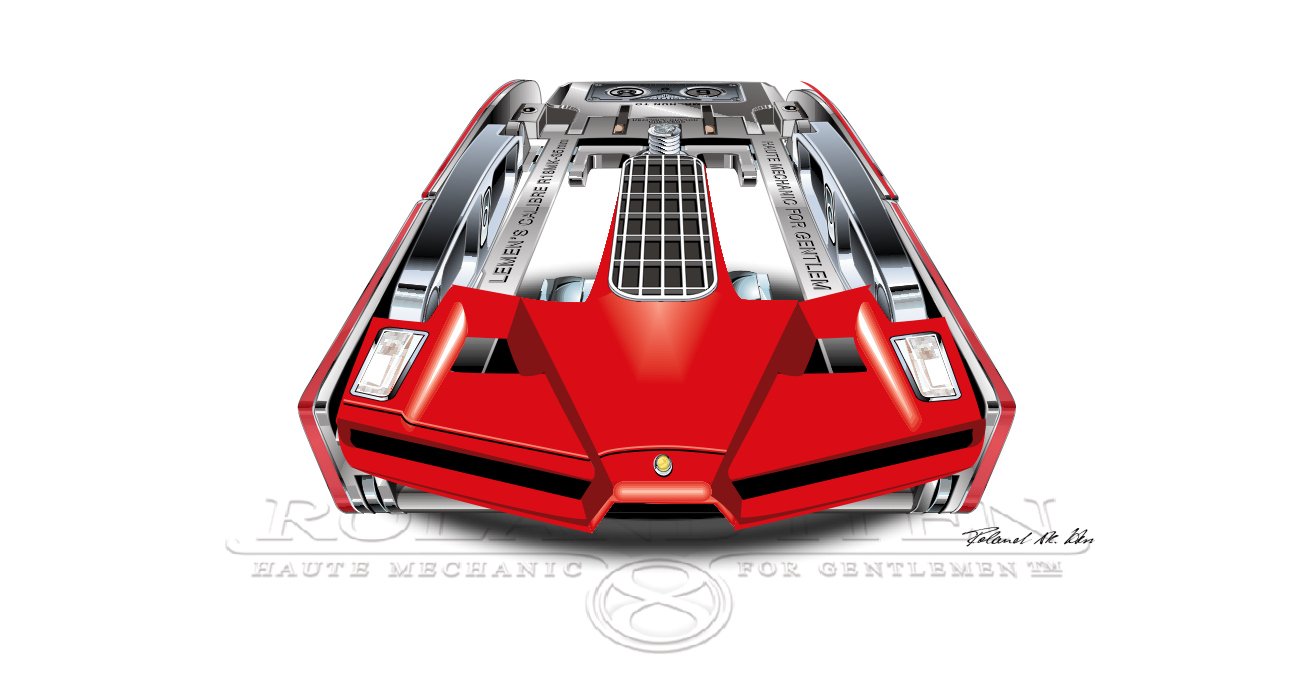 According to Iten: "So far, I have created 11 different mechanical buckle systems. One thing they all have in common is that you mount the buckle in the loose position, and you use a mechanically leveraged system to tighten the buckle by the distance of one hole. On some models, I experimented with a rolling -click system, on others a rachet system, but my favourite system is based on leverage, and on this latest buckl - the R18 Superdriver, I use six low friction wheels driving on three tracks along a powerful, mechanically leveraged flow carriage to produce the smoothest ride I have ever created so far. But technology aside, putting on a belt that has an engineered in Switzerland mechanical lever system is fun".
This discrete gesture is not only a question of comfort and practicality, it is also a playful mechanical manoeuvre that is highly satisfying to the senses. The simple action of loosening and tightening the belt buckle activates the above-mentioned series of low friction wheels, moving pinons, and a powerful, mechanically leveraged carriage that makes its manipulation both a delight to the touch and a pleasure to the ears with a subtle and gratifying series of clicks. Hence the two words that are most often used to describe Iten's inventions: Seriously Playful™.
Clients have been demanding a sporty mechanical buckle with a larger width than his classic buckles. With the R18 Superdriver, Roland not only delivers his first 35mm wide sport buckle, but he also makes good on another desire of many clients- customisable and/or bespoke options.
The R18 Supedriver Supercar Connection
The R18 Superdriver is the latest creation in a long line of luxury mechanical belt buckles that have been seducing gentlemen for over two decades. While it is not the first time that Roland has showcased his experience in car design to create a mechanical belt buckle, (the first being a partnership with Bugatti in 2009 which resulted in a limited-edition series resembling the Veyron), with the R18 SUPERDRIVER, Roland takes a bespoke approach by offering clients the possibility of incorporating the lines of their own supercar into the design of the buckle. Says Iten: "The first few pieces of this collection have been customized for Bugatti Chiron owners, but using the same high-performance chassis, and within the same 3.4mm thickness of the hood, I can create any Supercar a client might desire—new or vintage".
Whether it is a Bugatti Chiron, a Pagani Huyara Roadster, a Ferrari 812 GTS, a Lamborghini Sian FKP 37, a McLaren Elva, an Aston Martin Valhalla, or any other supercar of your desire, Roland plays with the way the light reflects off of the model and works it into the curvature and lines of the buckle, giving each R18 Superdriver buckle a distinctive "face" that can be discretely incorporated into its hood and grill, using baguette and/or brilliant-cut diamonds for the headlights. The client can also match certain details of the buckle to the colour of his supercar's bodywork and/or coordinate the colour of the calfskin leather strap and stitching to his car's interior. Engravings and custom gem-setting are also possible, making each buckle a truly unique piece.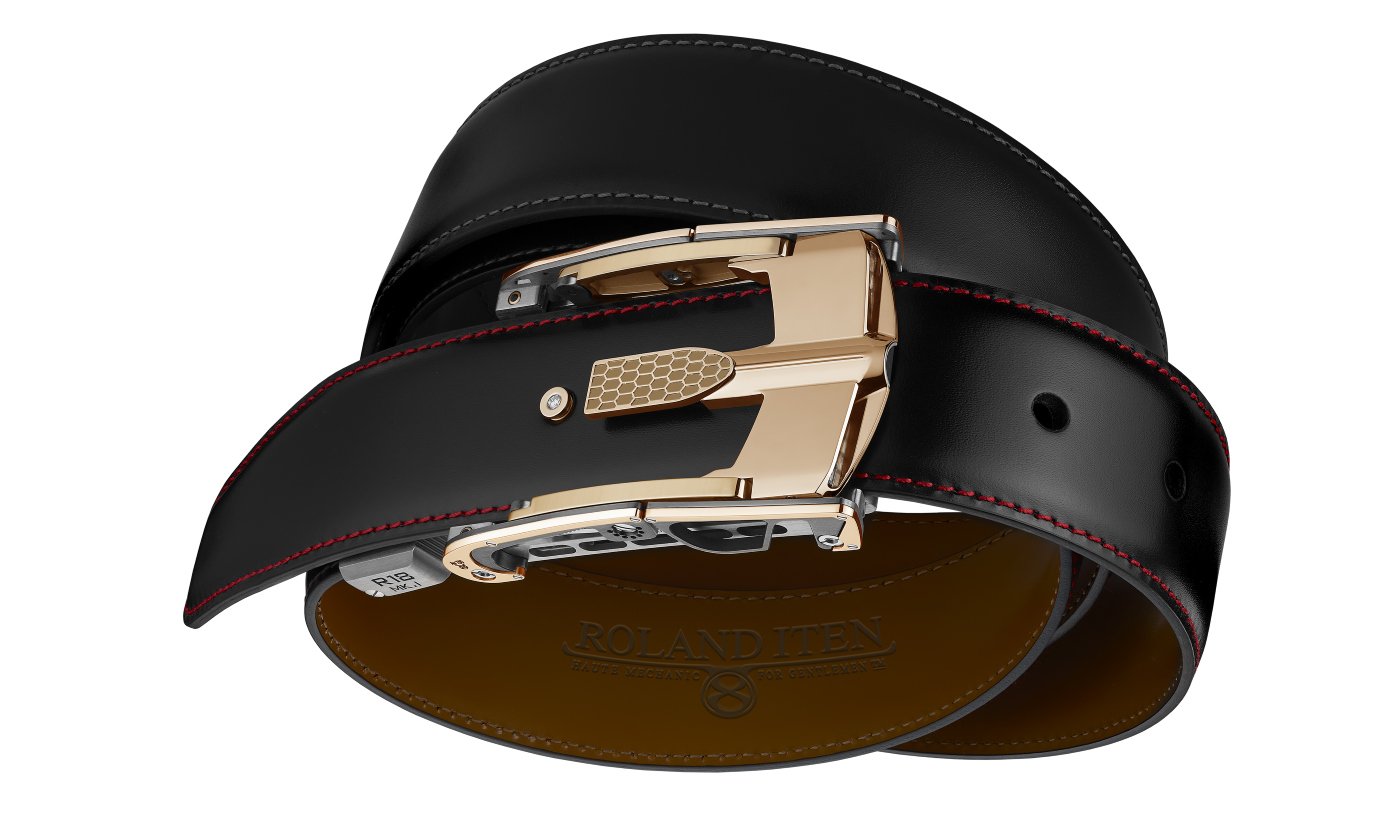 This inconspicuous detail is barely noticeable to the naked eye, but upon closer inspection, the distinct resemblance to the supercar comes into play and brings a smile to the owner every time he gets dressed.
The R18 Superdriver is 100% Swiss Made and is being entirely developed, manufactured, and assembled by Roland Iten's new manufacturing partner, Montanari S.A., based in Saint-Imier in Switzerland's Jura Mountains.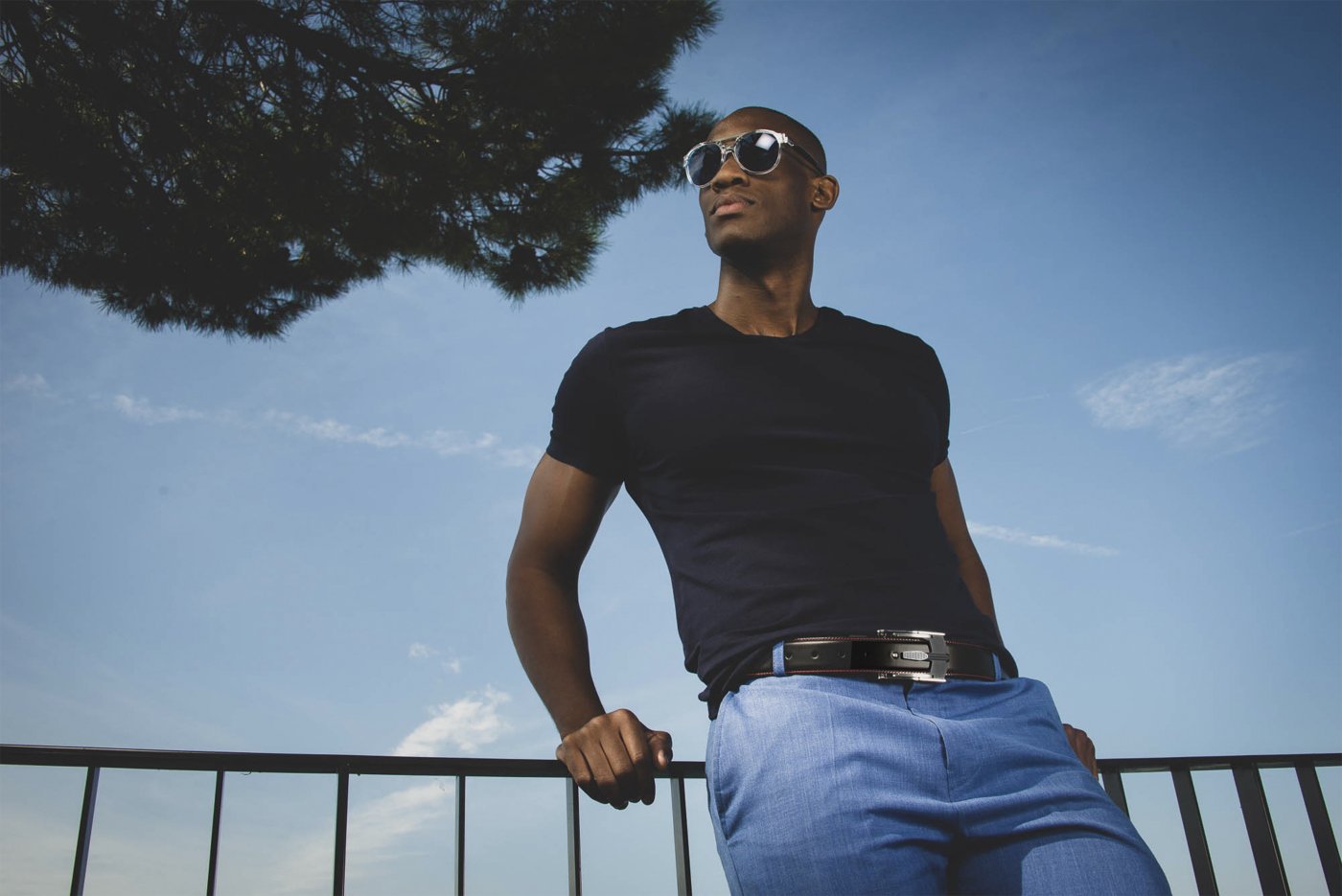 Montanari S.A. is a specialist in making components and tools for the watchmaking industry and the production of the R18 SUPERDRIVER follows the same methodologies that are applied to the fabrication of a fine Swiss timepiece. In 2019, Roland Iten merged its prototyping and small-series manufacturing workshop with Montanari S.A., who in turn became the brand's exclusive production partner. The move enables Roland Iten to create a more diverse series of buckles, more bespoke pieces and cements his efforts on the design and engineering of future creations for years to come. For Montanari S.A., the acquisition brought new savoir-faire to undertake high-end luxury products from A-Z.
Montanari S.A. is part of a larger group called Groupe Froidevaux that has two other entities: Froidevaux S.A., a specialist in the fabrication of plates for pad printing, and FCDH Aciers S.A. a company active in the sale, development, and analysis of different metals.