O
n February 12th 2021 begins the "Year of the Ox", and as a tribute to this massive and mighty animal, the Roman watchmaker's house Zannetti is going to release three new limited edition timepieces.
Fil rouge of the watches, the powerful shape is the main character of the dial, created through meticulous manufacturing techniques practiced in Zannetti atelier, representing unique creativity and finest knowhow. Regarding the two versions of Ox Regent, a mother of pearl dial is prefered by Mr. Zannetti, on which the figure of the ox is entirely handmade with micropainting technique and polychrome enamels, vibrant pigments that give intense details and beautiful hues.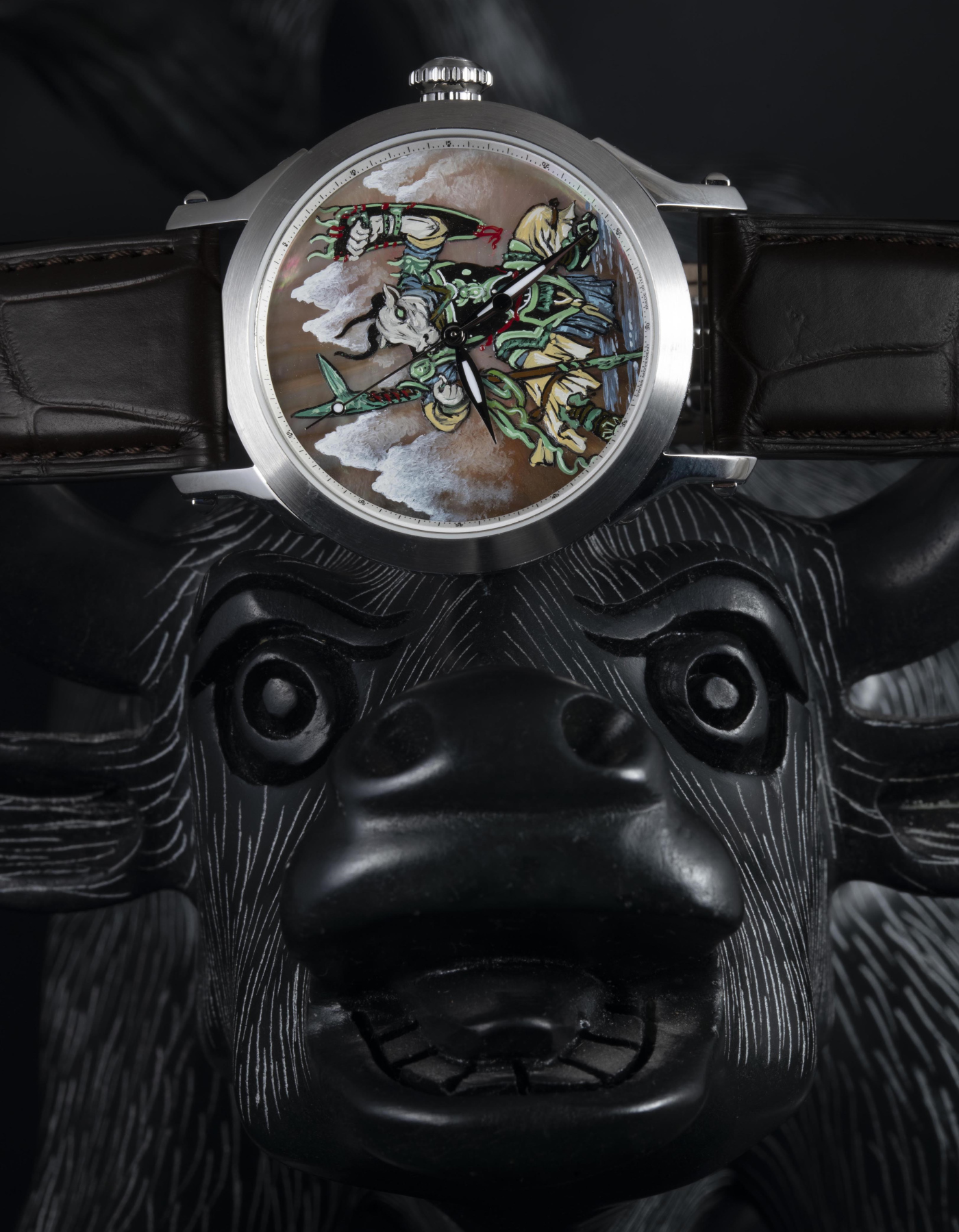 Vigorous and combatent, one model represents the ox with big and strong horns, while the onther one is designed with belligerent and ready for action attitude. In this scenario three luminescent hands are rotating, driven by a precise self-winding movement.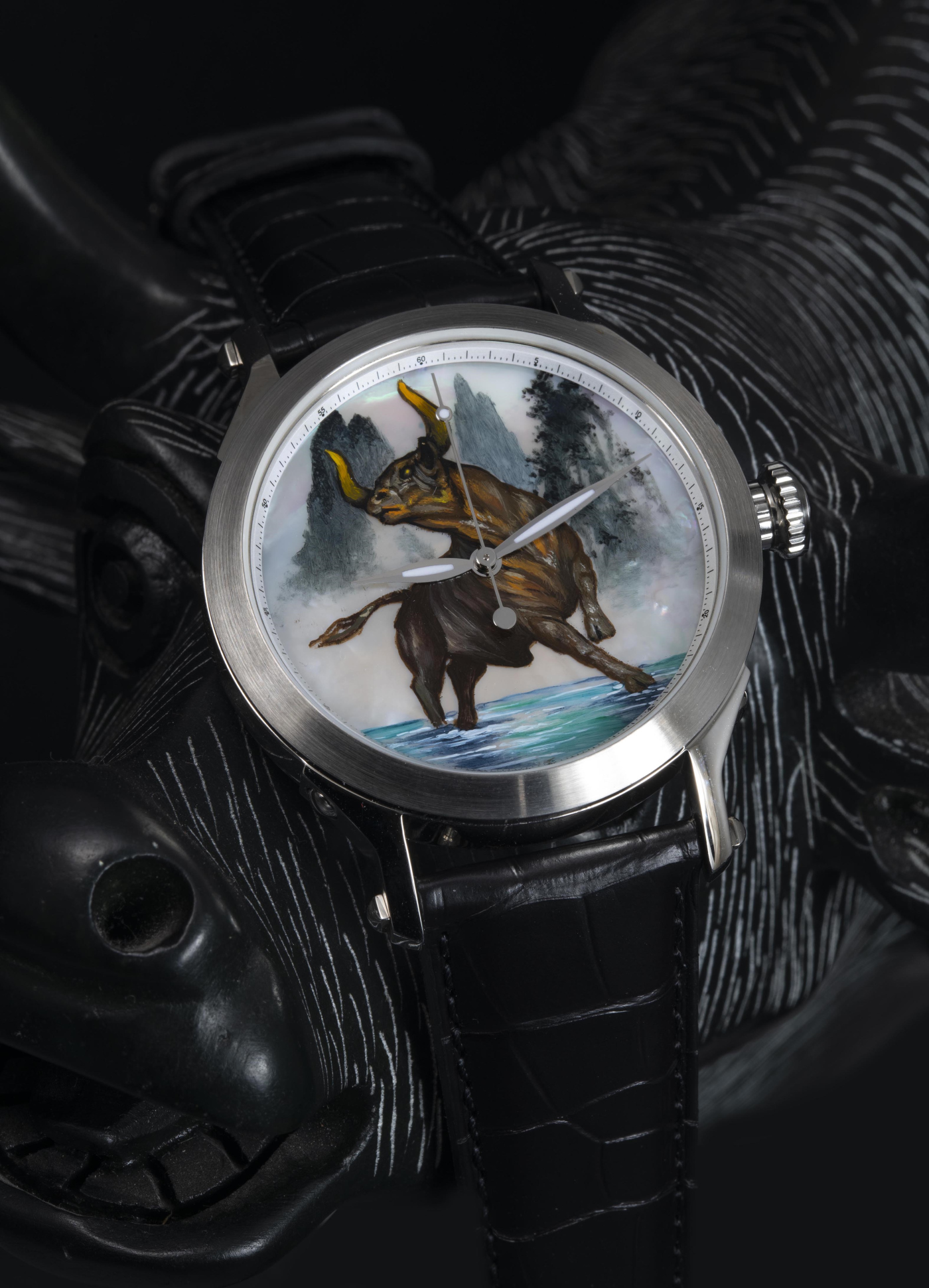 This celebrative series is completed with the timepiece named Gladiator Ox: the corozo dial, in a neutral ivory shade, is finely engraved on the background with the iconic oxe's face, standing fierce in the Dance of The Hours.
Along the outline of the dial, the passing of time is marked by geometrical decor punctuated by small black triangles every 5 minutes, both functional and aestethically pleasing, precisely serving the art of measuring time.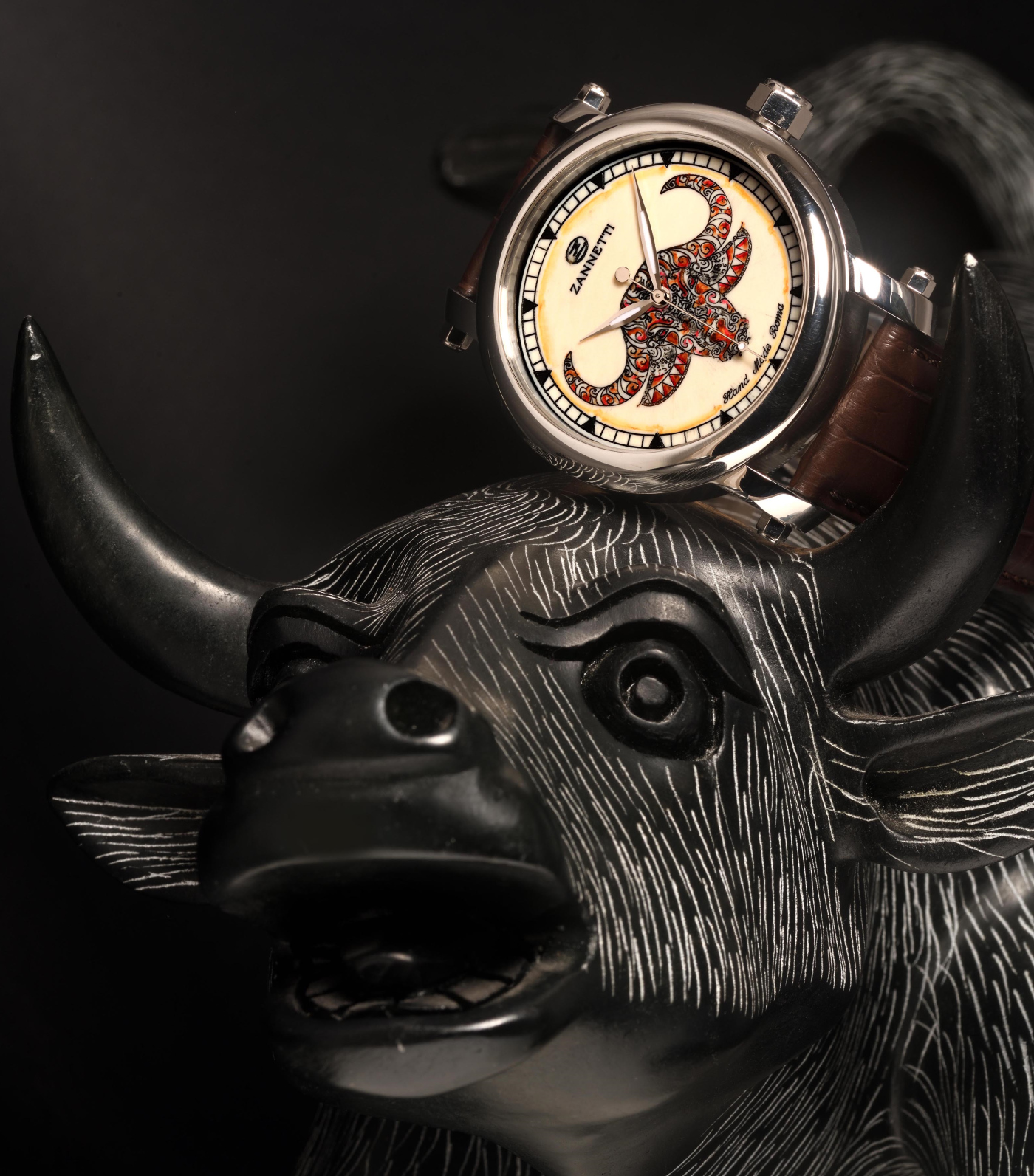 On the dial, the Zannetti Logo stands out as a distinctive signature together with "Hand Made Roma", in order to state the proud roman origins. Strong 42 mm and 43 mm steel cases frame these timepieces.
Price: Ox Regent EUR 6,100 / Ox Gladiator EUR 5,100