U
nveiled in 1960, the 521 was the first and arguably the most desirable offset asymmetrical Accutron designs. Known as one of the popular "TV watches" from the brand at the time, it is no surprise that Elvis Presley, whose career was launched on the iconic television series, The Ed Sullivan Show, took a liking.
A watch fit for a king, the Accutron 521 was a unique standout and unlike any other watch at the time given its unique case shape. The original model featured a 14-karat gold-filled case and was unique in that it was the only model in the series that contained a mineral glass crystal and a snap-on case back.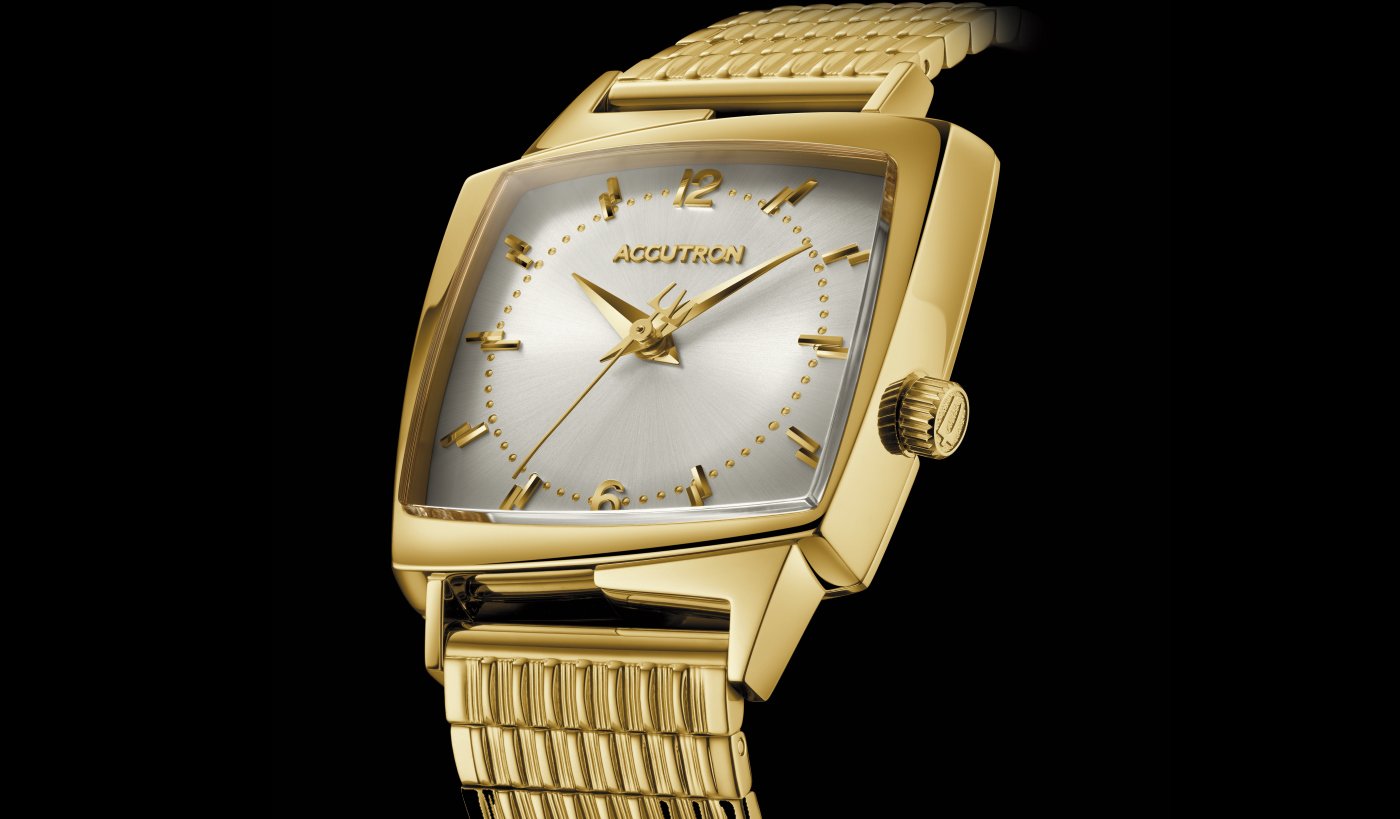 Destined to become a coveted timepiece again today, Accutron draws inspiration from this 1960's original. Featuring the same visually distinctive asymmetrical case design and crown placement near 3 o'clock, the new 521 retains its original 32.8 x 32.5mm case dimension for unisex wearability today, but is offered with a gold-tone stainless steel case and mesh style bracelet with double-press deployant closure.
Featuring a 3-hand silver white dial and stylized double-stick hour markers, this model is powered by Accutron's Swiss-made 26-jewel movement and is water resistant to 30M. Limited to only 600 pieces, the new 521 retails for USD 1,550.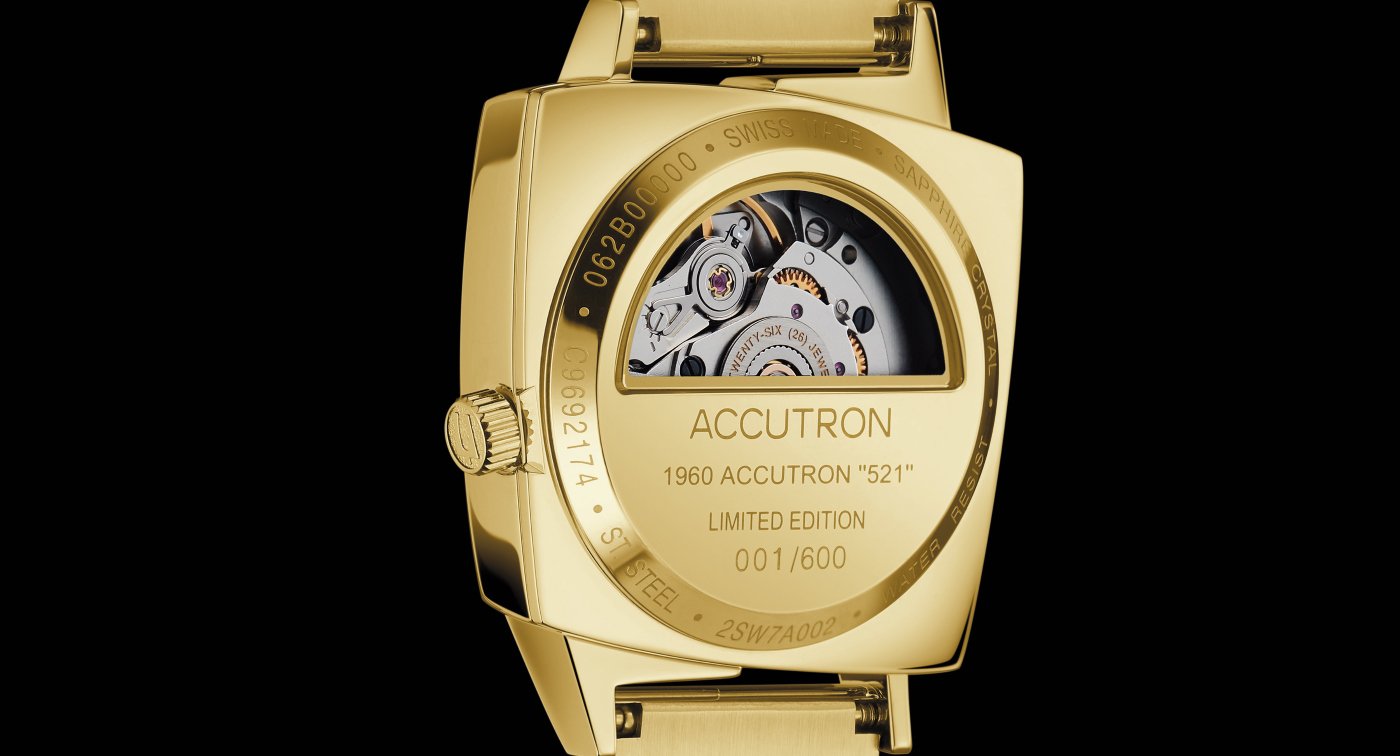 "We are honored to bring back the iconic 521 timepiece and even more humbled to have acquired the original to draw inspiration from and to house within our historical archive," said Jeffrey Cohen, President of Citizen Watch America. "Accutron has a significant history in technology and design so it wasn't a surprise to learn of icons during that time who appreciated the brand."
For an alternative strap style of the 521, Accutron also offers a second model presented in a gold-tone stainless steel case with 3-hand silver white dial and stylized double-stick hour markers. Finished on a brown lizard-embossed leather strap with double-press deployant buckle closure, the watch is priced at USD 1,450 and also limited to 600 pieces.