T
he latest addition to Carl F. Bucherer's Adamavi line confidently combines a practical full calendar with arguably the most charming complication in watchmaking: the moon phase. Starting now, the new model is available in two exquisite versions, either with a leather strap or metal bracelet.
Those who set themselves apart through independence and make their way through life in a stylishly confident manner will find the new Adamavi FullCalendar to be an elegant and practical companion.
The full calendar with moon phase, which now expands the Adamavi line to include two additional complications, presents itself – as does its wearer – with a resolute sense of style. The 39 mm stainless steel case houses a black or silver dial with a vertical satin finish and slender bar indices in a warm gold tone that give it a modern, understated look. This is also reflected in the clear, user-friendly structure of the calendar.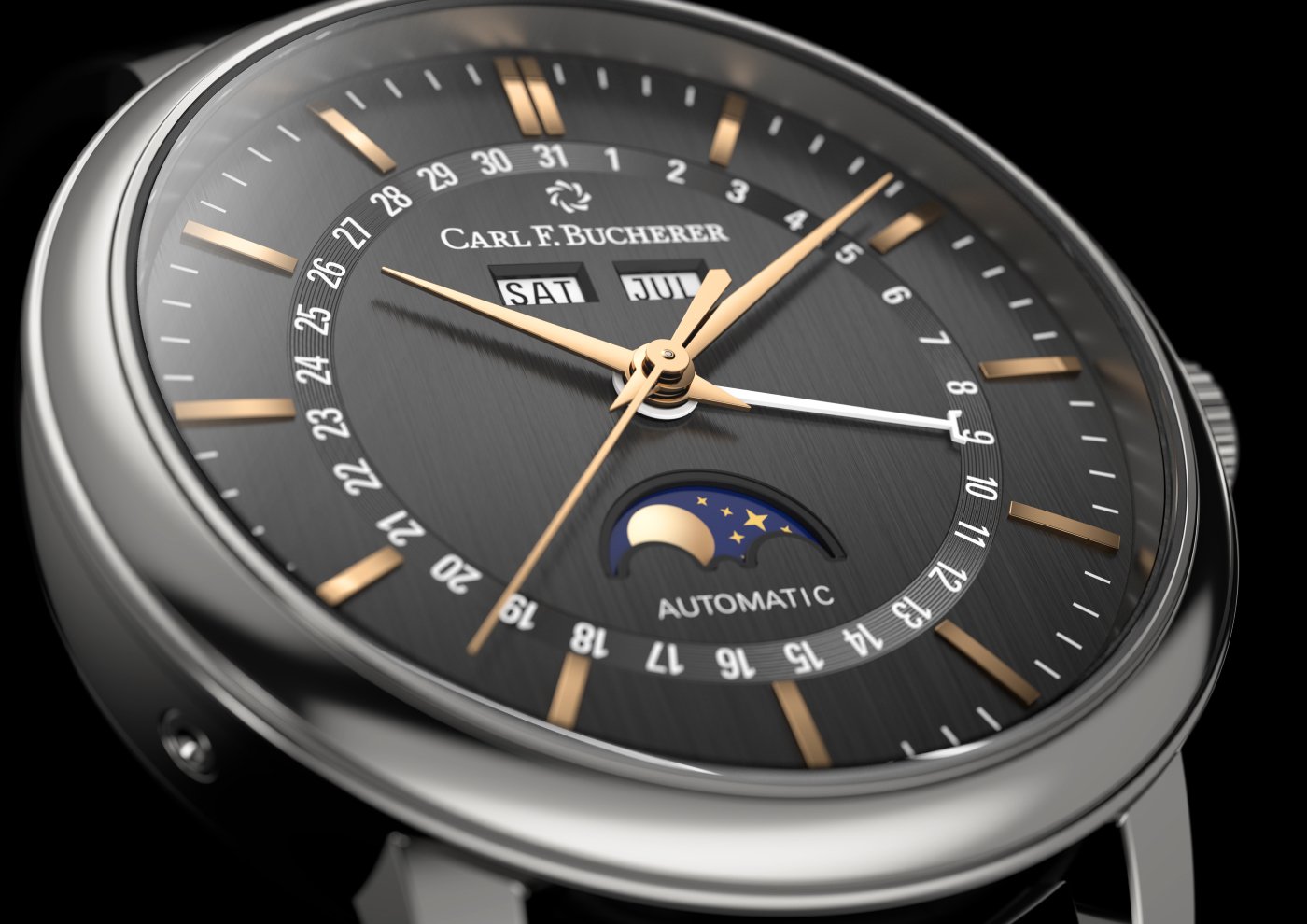 A ring of Arabic numerals milled into the center of the dial, along which a distinctive black or white hand moves, shows the date to the viewer, while windows at 10 o'clock and 2 o'clock indicate the day of the week and the month. A special eye-catching feature is the stylish moon phase at 6 o'clock, on which a golden moon moves across a starry night sky.
Connoisseurs can also emphasize their individual sense of style through their choice of strap or bracelet: the new timepiece is optionally available with a sporty and elegant metal bracelet with stainless steel folding clasp or alternatively with an alligator leather strap in black or midnight blue.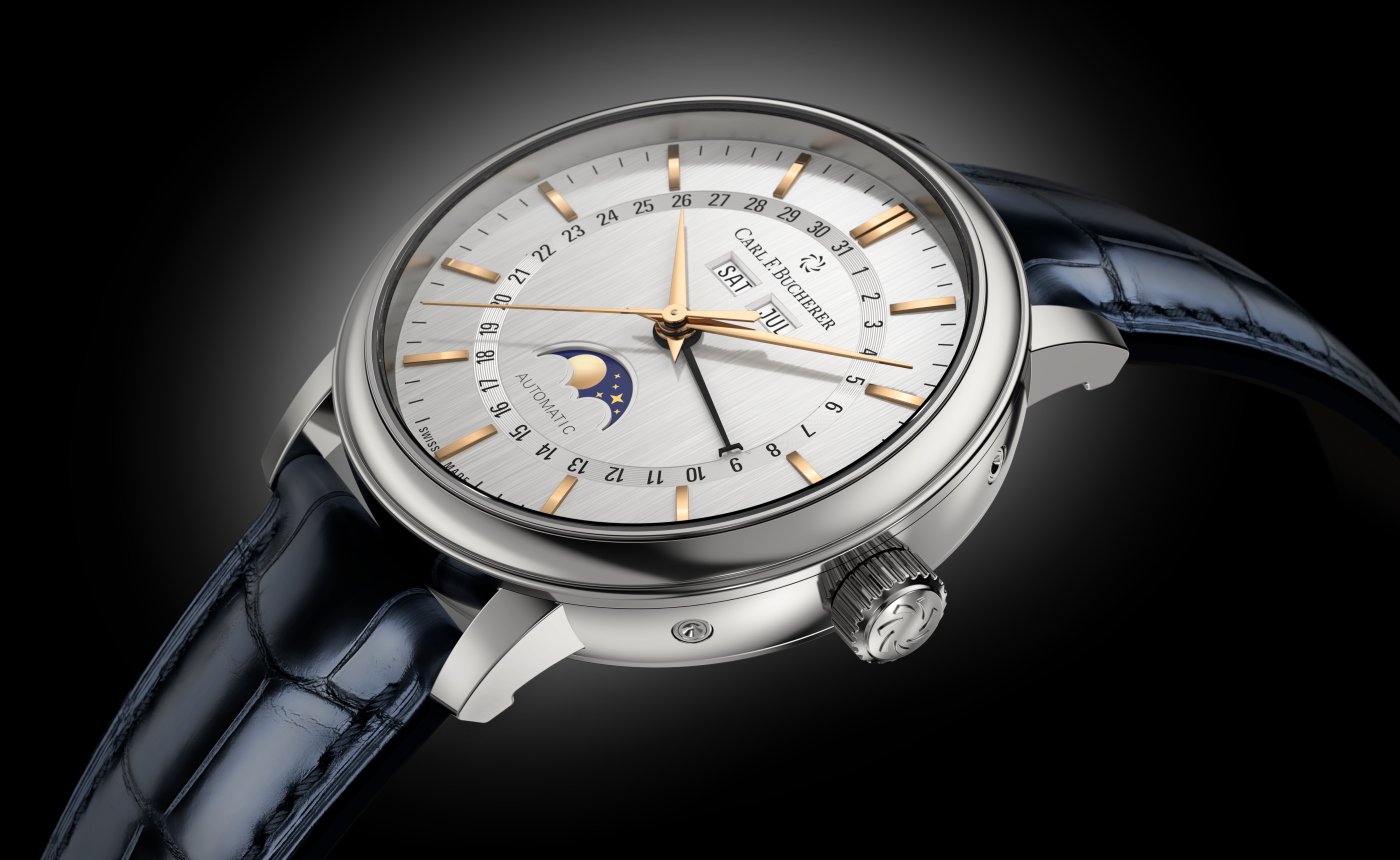 "Even though Covid-19 has presented us with enormous challenges in recent weeks and months, we have tried to focus on what we have been doing best for the last 133 years: manufacturing timeless, elegant, and technically refined watches for stylish watch lovers. I believe we have achieved great success in this endeavor through the Adamavi FullCalendar," says Sascha Moeri, CEO of Carl F. Bucherer.
People who meet the challenges of their everyday lives with determination and who like to stay on the road to success while doing so usually have a busy schedule. For those who want to stay on top of things, the Adamavi FullCalendar offers a full calendar that is both practical and easy to read.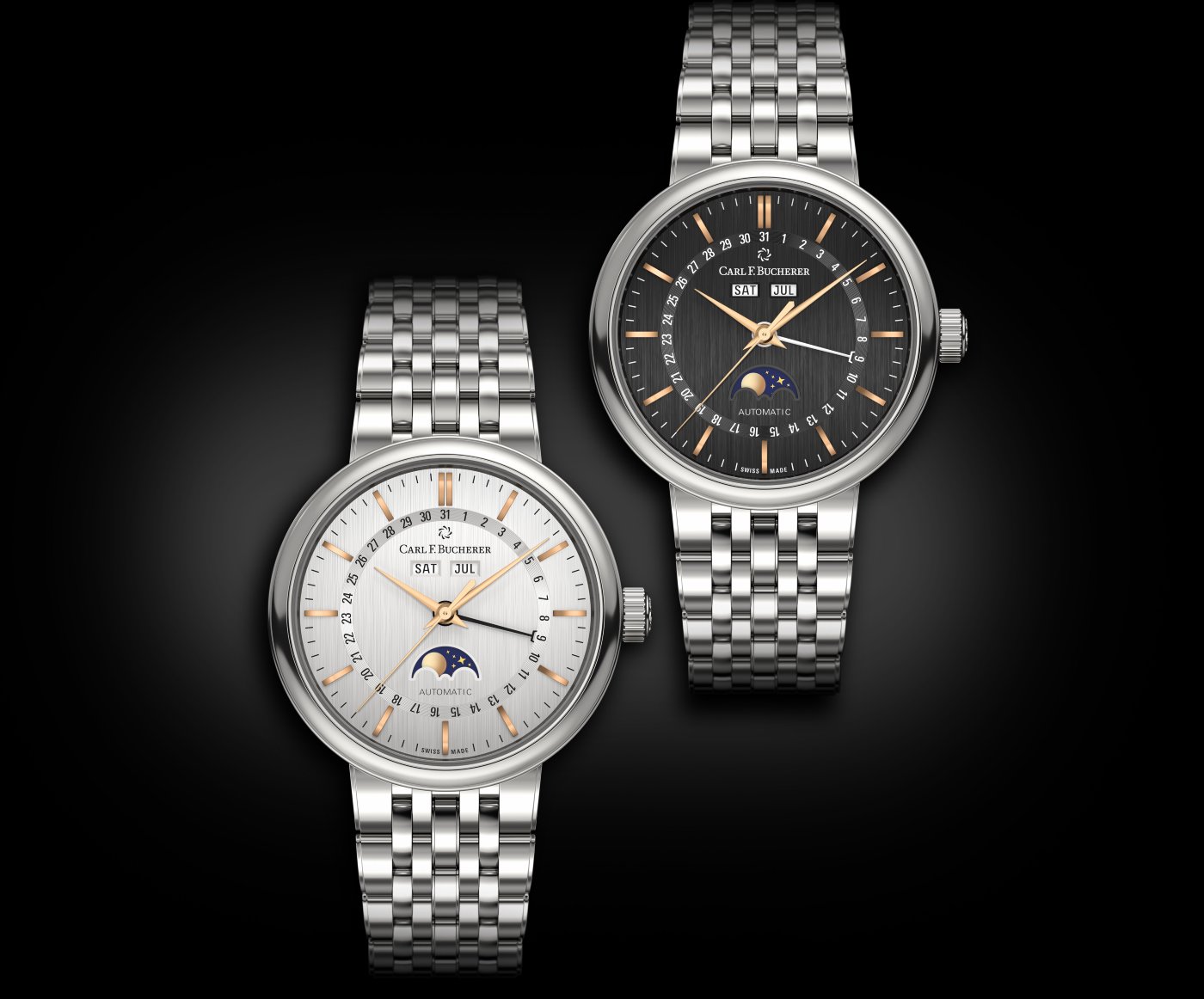 It is easy to individually set the three displays – including the date, day of the week and month – using the three correctors embedded in the case.
The moon phase display at 6 o'clock precisely and gracefully reveals the phase of Earth's satellite, ranging from new moon to full moon. In the spirit of reliable functionality and exceptional user-friendliness, this complication can also be easily set using a corrector located at 8 o'clock.
The centerpiece and powerhouse of the Adamavi FullCalendar is the rugged CFB 1966 automatic movement, which keeps the watch and its features running precisely for 42 long hours without external influence.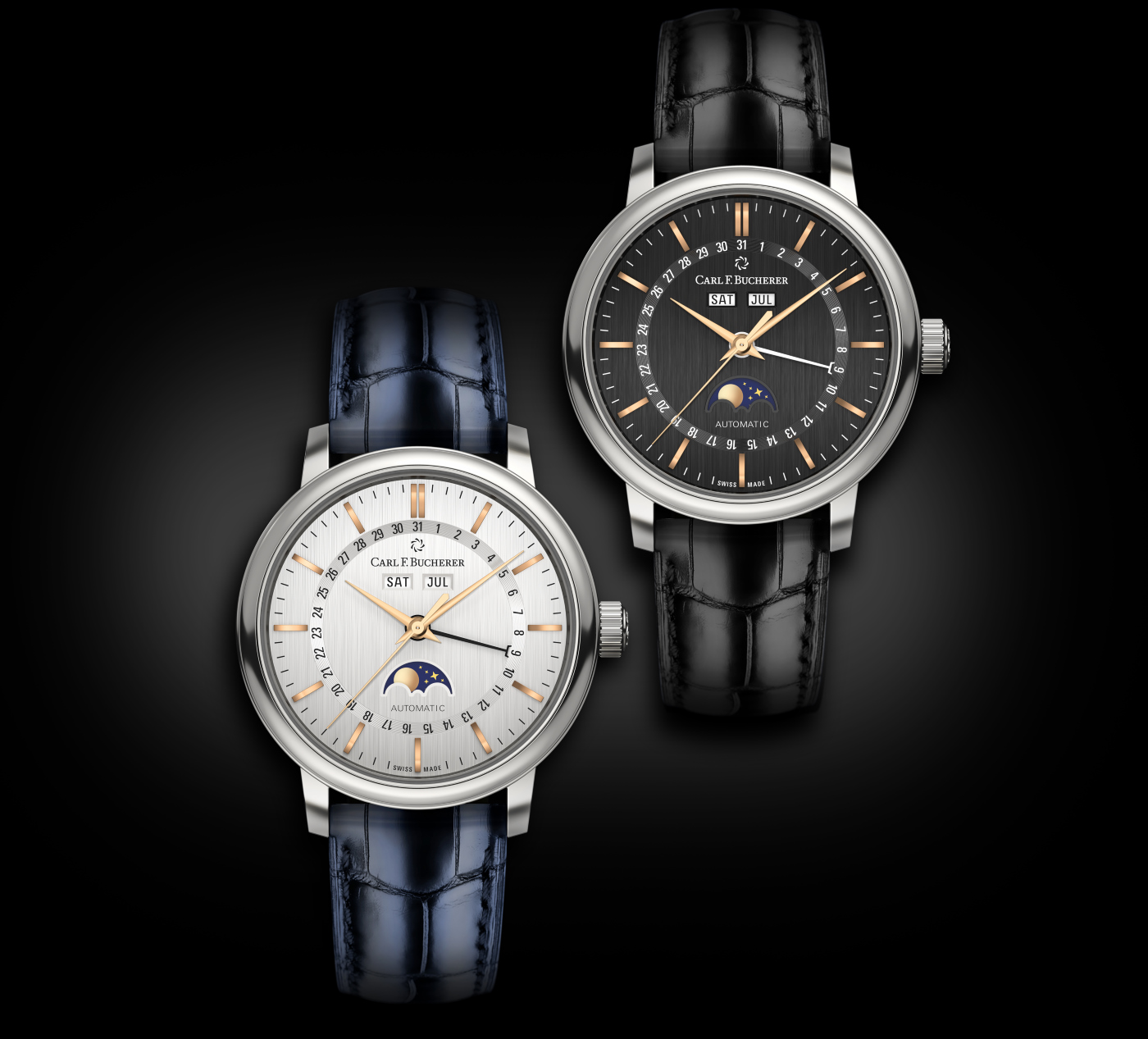 The models of the ever-growing Adamavi line set themselves apart through timeless classic style, useful features and unparalleled ease of use. With the full calendar and moon phase, the Adamavi FullCalendar broadens the portfolio of this elegant product family not only visually but also technically. The four new timepieces join the existing colored three-hand models with date display and Milanese bracelet, which were launched as recently as fall 2020, and a host of other models in a wide variety of dial colors and finishes as well as case and strap options. They all confidently present themselves as modern, stylish representatives of watchmaking art "Made of Lucerne".
Price: From CHF 3,600