P
ynchon Watches, a London watchmaker committed to the art of producing accessible, affordable premium quality watches, announces the debut of its Negotium timepieces. They are named after the Latin word negotium corresponding to the English word "business".
The company has launched a pre-order campaign to fund the production of the collection. The watches feature days, date, moon date, weeks, months, season changes, and moon phase complication.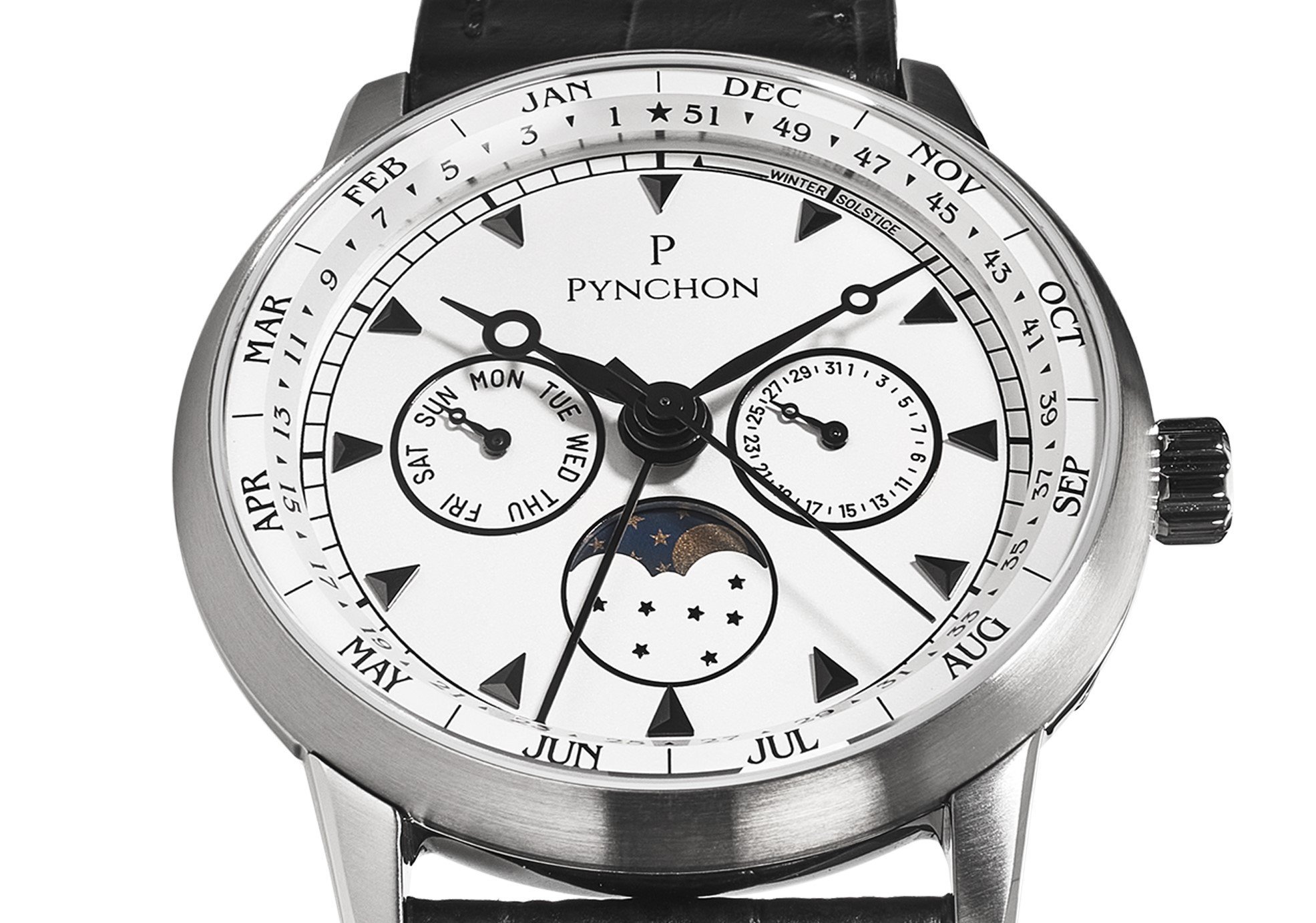 "The Negotium collection is a modern, all-new concept," explained the founder of Pynchon Watches Qasim Eisa. "They are simple in function but designed to evoke the grandeur of calendar. The dial, composed of unique complications, allows a new experience of reading the time and detailed calendar." Eisa designed the collection to be personalized, with dials available in blue, black and white along with steel and rose gold PVD options.
Eisa is an associate member of the British Horological Institute (BHI), where he studied Clock and Watch Servicing. He has been passionate about watch designing and sketching since his childhood. After spending years studying the science of Swiss watchmaking, he had the idea of creating timepieces of his own design. He established Pynchon Watches in London's Covent Garden.
The watches are made using the 706B Ronda calibre. Made from stainless steel 316L, the case diameter is 41.5mm and the total thickness 12.45mm, including the double domed sapphire crystal. Leather strap lugs are 22 mm. Each watch is water resistant to a depth of 100 metres.