J
ust like its "big sister", the Klok-01 Blue Note boasts a subtle colour combination, with white markings on a dial with a metallic blue background, making extensive use of aluminium, characteristic of the "METAL" collection. The interplay of lighting effects, sometimes iridescent and sometimes dark, highlights the atmosphere generated by the dial's inner depths.
A variation on the theme of the "blue hour", the Klok-01 Blue Note continues this journey into the depths of the dark night, when the light is limited and the stars randomly dotted throughout the sky become more distant. As it's an allusion to the jazz and blues record sleeves from the Blue Note Label, dark, with dark blue and deep black, from which you can already hear the rhythm of the music they contained…
On its 44mm machined stainless steel case, the Klok-01 Blue Note, is the first model in the Klokers range to receive a slightly satin black PVD treatment.
The Klok-01 Blue Note, inspired by the circular slide rule for displaying the time, is comprised of three circular discs - one for the hours, one for the minutes and one of the seconds. Its dial with its patented attachment system turns in an anti-clockwise direction, displaying the passage of time along its vertical white index.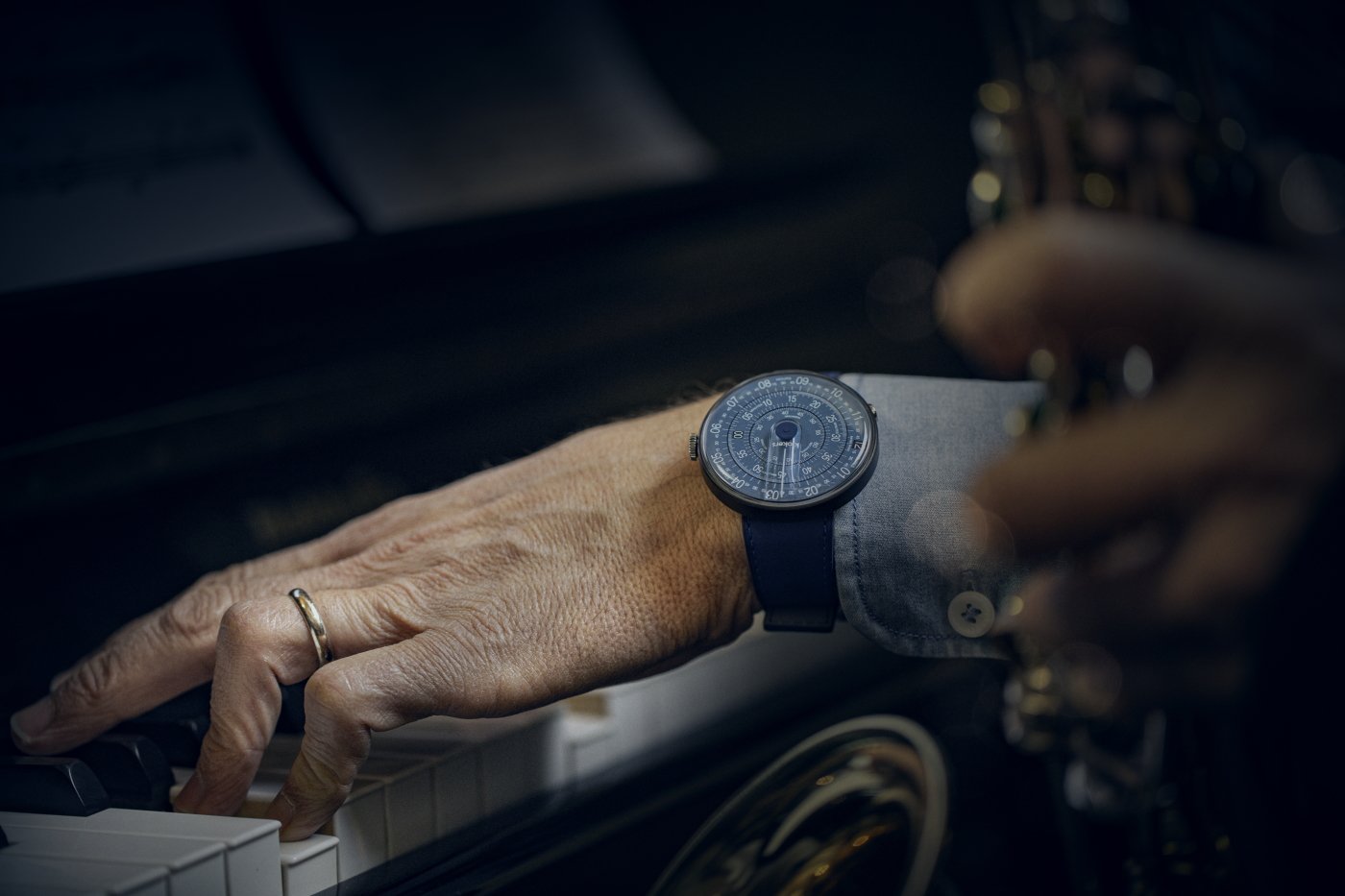 Just like the other models in the collection, a simple gesture is all it takes to clip and unclip this new watch head from the straps and accessories using a unique painted system, which makes all of the products compatible and interchangeable.
Elusive and imperceptible by its very nature as black signifies the absence of colour, this Klok-01 Blue Note version further extends the Klokers range. Available in stores and in the e-shop from mid-March 2021.