M
ühle-Glashütte's S.A.R. Rescue-Timer has been accompanying the maritime rescue workers of the German Maritime Search and Rescue Service (DGzRS) on their missions since February 2002. One of its jobs is to allow clear time readings during night-time rescue missions.
The lighting on sea rescue cruisers is often turned down to an absolute minimum to allow the best possible visibility at sea, but this is no problem at all for the S.A.R. Rescue-Timer. With its large hands and indices fully coated in Super LumiNova, the S.A.R. Rescue-Timer shines in the night and allows its wearer to keep a precise record of timings for mission reports, even in pitch-black conditions.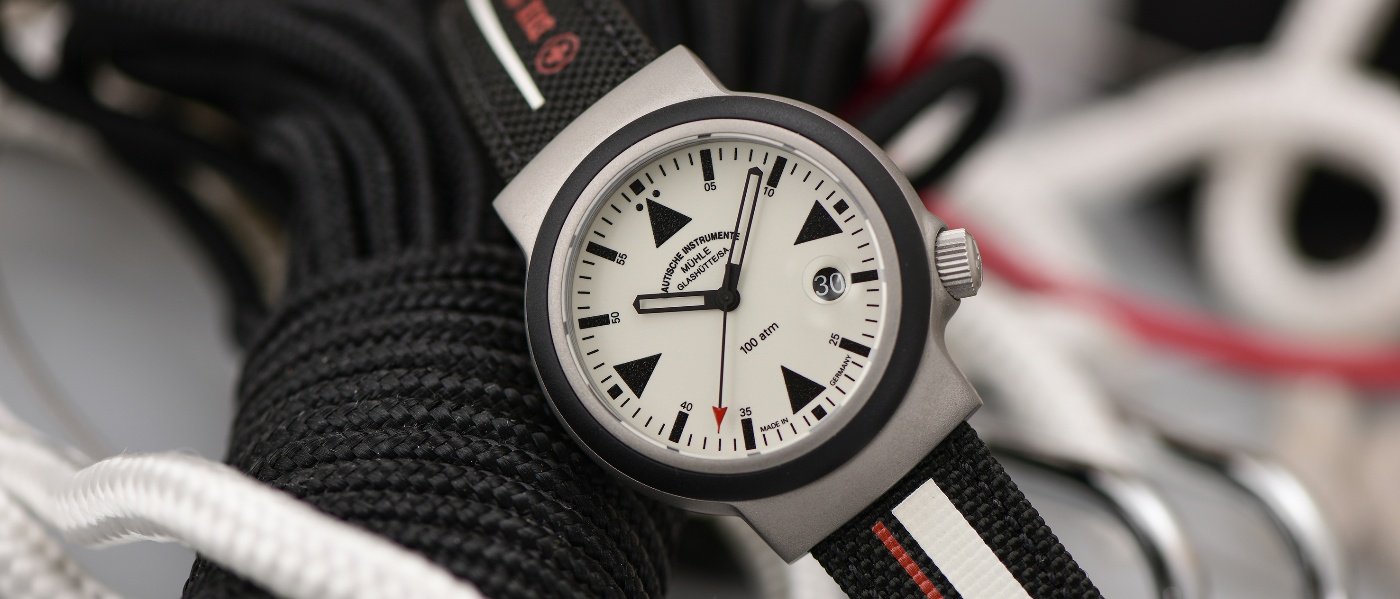 In honour of the night-time readability of this service watch, Mühle-Glashütte introduces a brand-new model focusing on this value: the S.A.R. Rescue-Timer Lumen. The face of this new watch is completely covered in Super LumiNova and provides a perfect backdrop to its skeleton hands with a black coating. The distinctive hands form a strong contrast to the cream-coloured background and also enable wearers to clearly view the date display in the 4 o'clock position.
The S.A.R. Rescue-Timer Lumen takes readability at night to a whole new level. The more luminous material a watch contains, the easier it is to read in the dark. While most watches only have shining hands and indices, this new model goes one step further, turning the night into day with its entire face coated with Super LumiNova.
To give wearers a clear view of this radiant face at all times, the German brand has fitted the new S.A.R. Rescue-Timer Lumen with an impressive 4mm-thick scratch-resistant sapphire crystal. These high quality standards continue throughout the solid stainless steel case. In addition to its rubber bezel, the case features a screwed-down stainless steel back and a screw-in crown. This enables it to withstand powerful water pressure of up to 100 bars – perfect for a seafaring timepiece.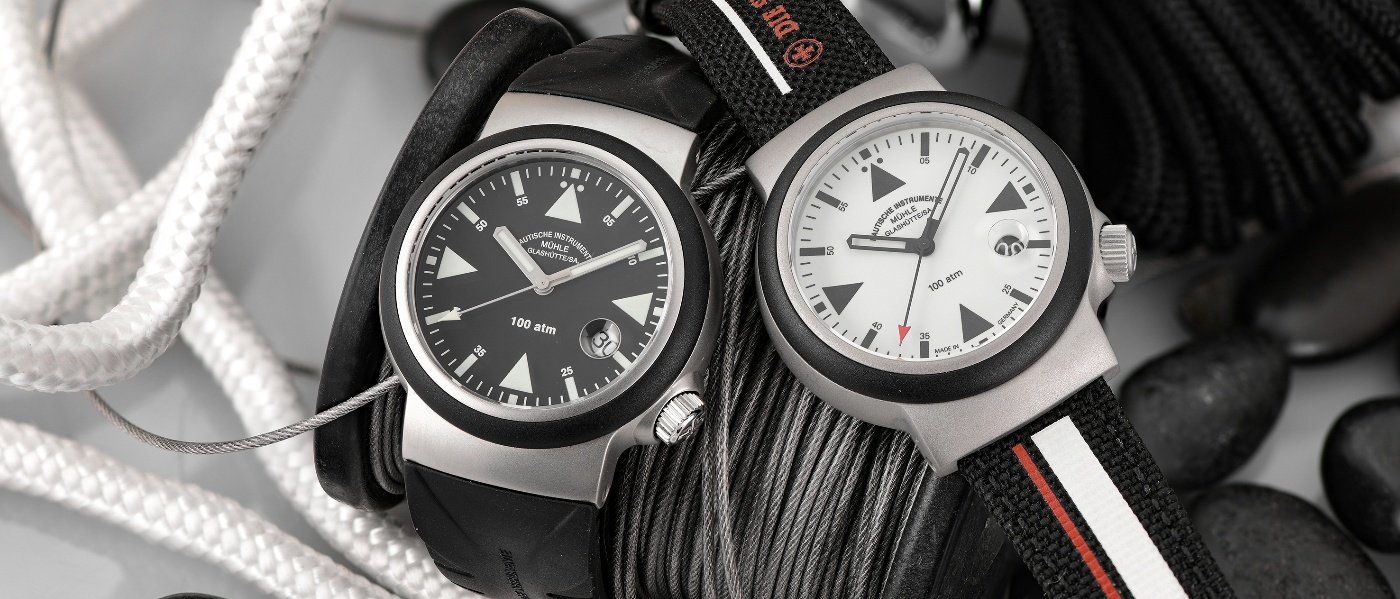 That said, this watch won't be swept overboard thanks to Mühle's popular rubber or stainless strap, which keeps the 42mm case firmly on its wearer's wrist. The Lumen model also offers a new textile strap as a third strap option. This was developed especially for the S.A.R. Rescue-Timer Lumen and complements the colour scheme of the watch's unique face.
The watch contains a reliable automatic movement for precise time measurements. The SW 200-1 Mühle version movement is not only equipped with the efficient Mühle rotor but also features the particularly shockproof woodpecker neck regulation and is therefore regulated in six positions. For accuracy with a capital A, it is set to ensure accuracy values of between 0 and a maximum of +8 seconds per day. This precision target forms the heart of Mühle's own regulation standards, which comply with the German chronometer standard, and helps to ensure that the watch never runs slow.

TECHNICAL DATA
Movement: SW 200-1, automatic; Mühle version with patented woodpecker neck regulation, own rotor and characteristic surface finishes. Stop-second. Fast date correction. 38-hr power reserve. Case: Stainless steel with a rubber bezel and a screwed-down stainless steel back. 4mm-thick antiglare sapphire crystal with a reverse magnifier under the crystal. Screw-in crown. Ø 42.0 mm; H 13.5 mm. Water-resistant to 100 bars. Strap: Textile strap with a stainless steel pin buckle, stainless steel strap with a folding clasp and extension or rubber strap with a stainless steel folding clasp and extension. Screwed strap attachment bridges. Dial: Cream with a Super LumiNova coating and skeletonised hands