S
ocial distancing, face masks, stop-start semesters: Graduates of all ages have had it especially hard in 2021. Even though they have reached the end, there will be no graduation celebrations, no big trips, no in-person internships and jobs starting remotely:
Who would trade places with a school leaver or graduate this year? All the more reason to reward them with a gift that, on balance, will serve as a lifelong reminder of what were hopefully still good times, something to make them proud.
For the class of 2021, the watchmaking company Nomos Glashütte has created timepieces whose colors reflect this moment in history - they are rewards for all the hardships endured: The Club Campus series, now with new additions in two sizes and two colors called Absolute Gray and Future Orange.

These colors represent transition and new beginnings. And the watches do more than merely accompany the wearer through studies and a career, they are also reliable companions on the wrist through thick and thin, ready for whatever life brings.
On the stainless steel back there is space for parents and grandparents to include a personalized engraving (provided free of charge by the brand).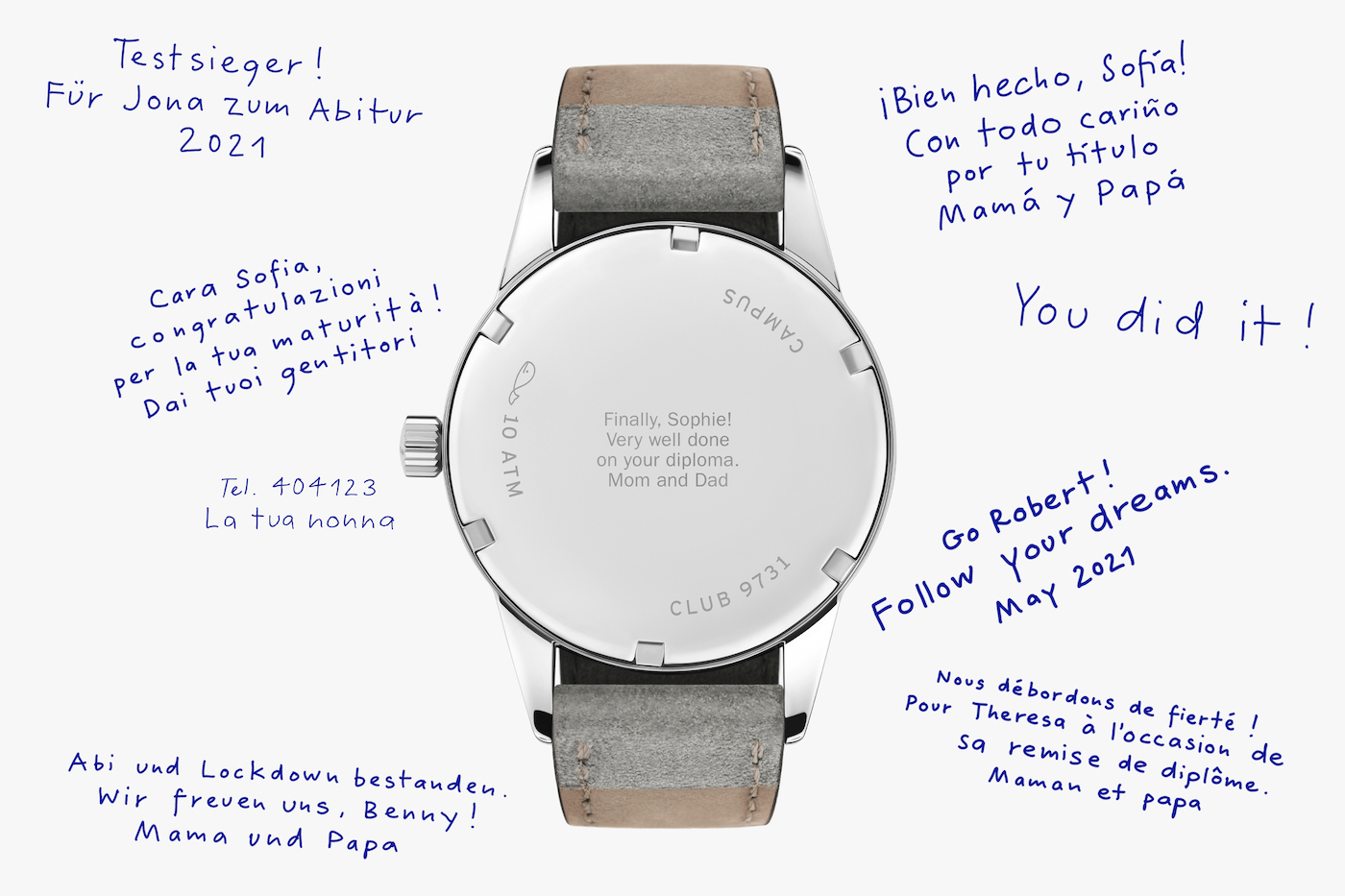 Just like all Nomos watches, Club, the base model for these timepieces, is powered by an in-house built calibre. All movements are produced on-site in Glashütte according to a 175-year-old tradition. The cases and sapphire crystal glass of these watches are particularly robust.