S
eeing the earth from above has been Vicenterra's signature feature since its founding in 2010. Today and from a little higher up, it is the earth and the moon that can be admired, possibly from the sun: inside the AstroLuna watch case, these two globes turn on themselves, each according to its own galactic rhythm.
These high-precision astronomical functions are the result of the technical prowess of an exclusive module specially developed by and for Vicenterra. As additional functions they complete the basic ones (hours, minutes, seconds and date) of the Vaucher Manufacture Fleurier Seed 3000, one of the most noble and exquisitely decorated automatic calibres in Swiss Made.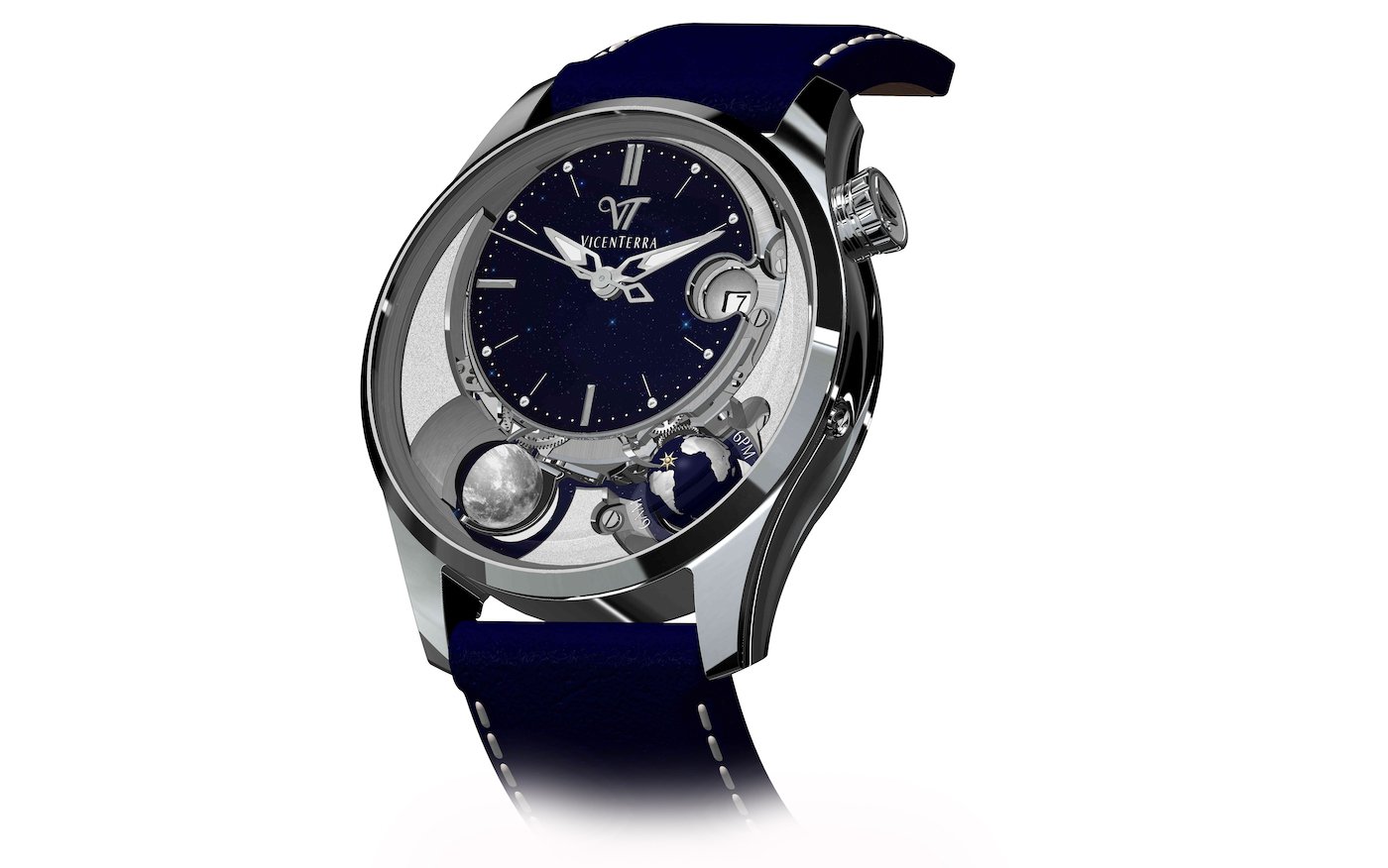 Vicenterra's distinctive feature is a world globe, meticulously hand-painted by a miniaturist, with its deep blue alternation for the oceans and clearer surfaces for the continents. "Thanks to the small solid gold sun representing its zenith, as well as the 6am and 6pm sapphire markers, you can locate at a glance the places on earth where it is night, where it is noon, and when it is 6am or 6pm", explains creator Vincent Plomb.
As for the moon, covered with mini craters painted by the same miniaturist talent, it has also been the object of subtle care: at night, its illuminated face reflects a bluish luminescence made possible by the addition of a SuperLuminova undercoat. Turning the AstroLuna upside down, the other face of the caliber becomes visible with all its refinement: angles, lamages and uncovered diamond-cut surfaces, as well as a variable inertia balance with gold weights, swept unidirectionally by a finely engraved and decorated rotor.