T
he story started by coincidence, when David and Saturno met a while ago and David told Saturno about his work on the new DC7 Genesis. It turned out that without even knowing, both artists had worked in a creation which they both called "Genesis".
Saturno was inspired from the first part of the Bible; Genesis 3:15: "The seed of the woman". Whereas David combined three generations of watchmakers craftsmen and poured his soul and creativity into an essential timepiece that is minimalistic in the extreme, DC7 Genesis, "Coming into being something" marking a return to David Candaux´s fundamentals.
The two artists also found out that they were both born in the same year; another coincidence.
Was this a sign of Genesis?
Being both born in the same year and having worked without knowing on a same project called Genesis took only a "yes" on deciding to create a very special and unique timepiece for the good cause of Only Watch.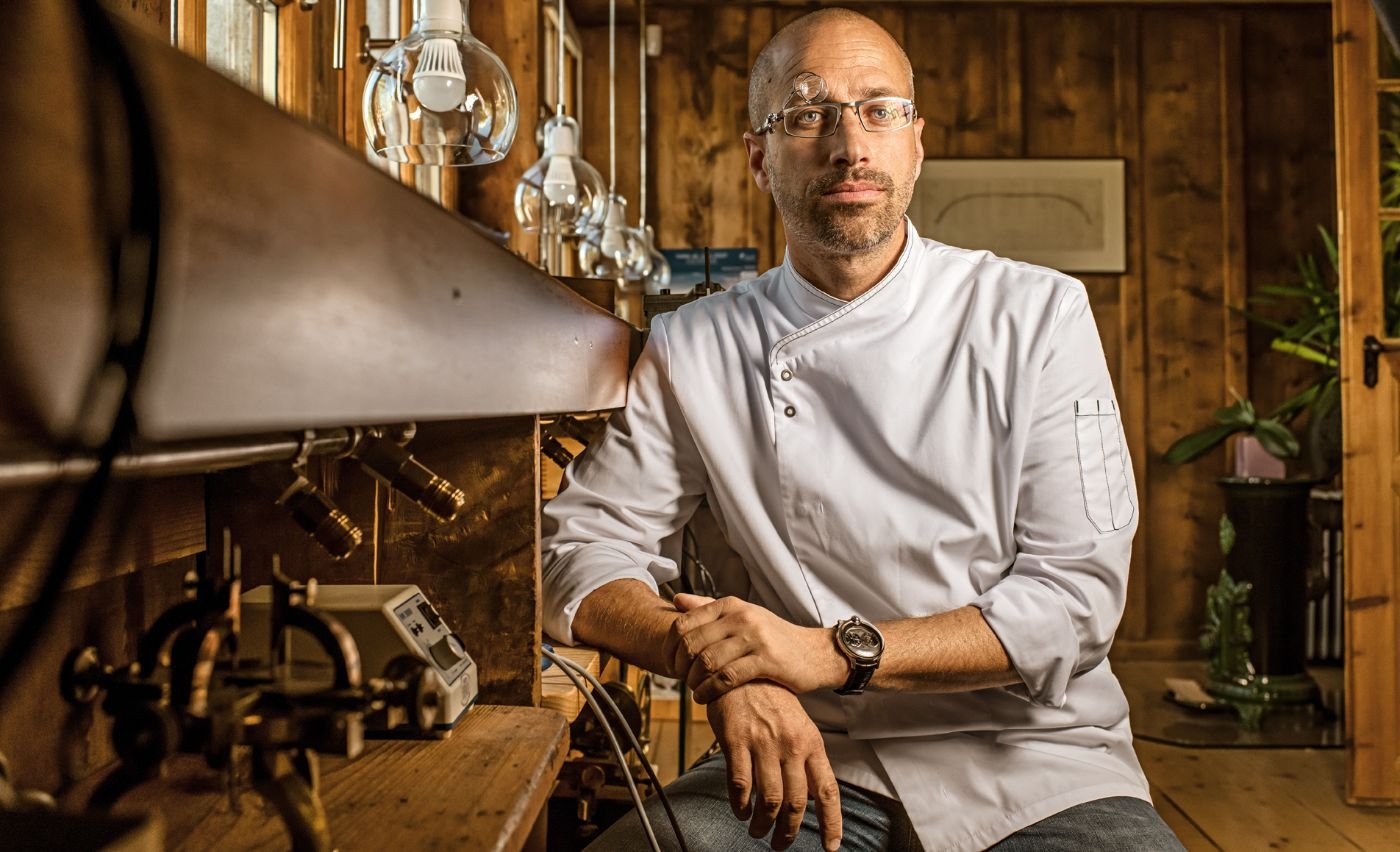 David Candaux and Saturno started to exchange their ideas and knowledge about Genesis. They combined all their knowledge and creativity for this project to create a masterpiece for Only Watch to support the charity auction.
David started to work on the development of the timepiece and Saturno started to design the dial of this incredible and unique masterpiece.
The DC7 Genesis box was fully hand painted by Saturno. It is the first time that an artist like Saturno designs a dial for a D.Candaux timepiece. Saturno is also known for creating the latest album of Chris Brown "Indigo".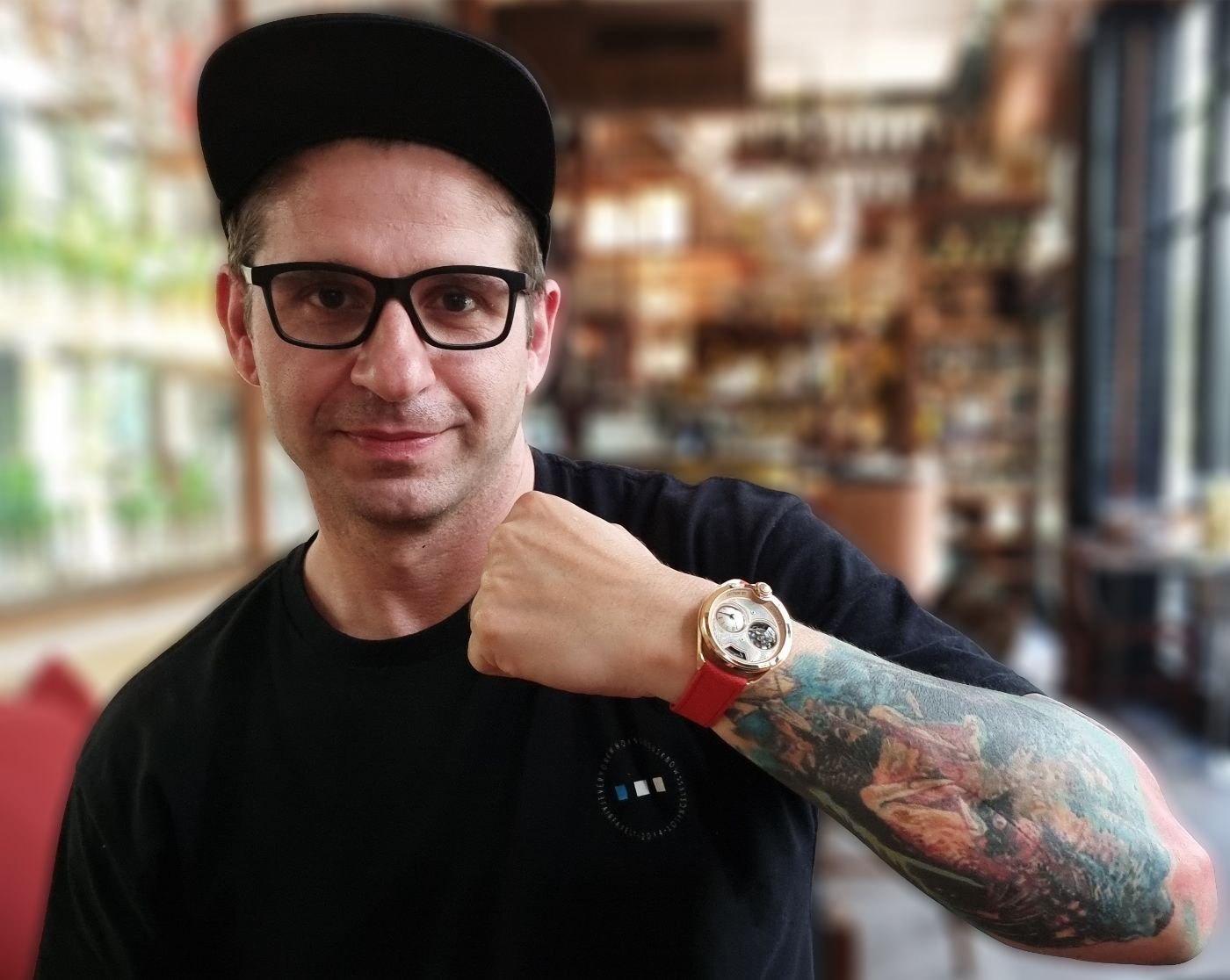 David Candaux and Saturno worked closely together to create a masterpiece of perfection for this very special timepiece for Only Watch. Both artists gave their heart and soul to create this beautiful masterpiece with all their experience and high-end techniques of craftsmanship.
"We both hope that with this unique masterpiece, we will find people who will honor our work and together, we can support this good cause" David Candaux & Saturno.
The watchmaker has pared back everything that possibly could be. Every line of the case and the movement has been crafted to produce absolutely perfect symmetry, with the proportions drawing inspiration directly from Leonardo da Vinci's Vitruvian Man. The design of the movement features differently inclined surfaces, improving both comfort and readability.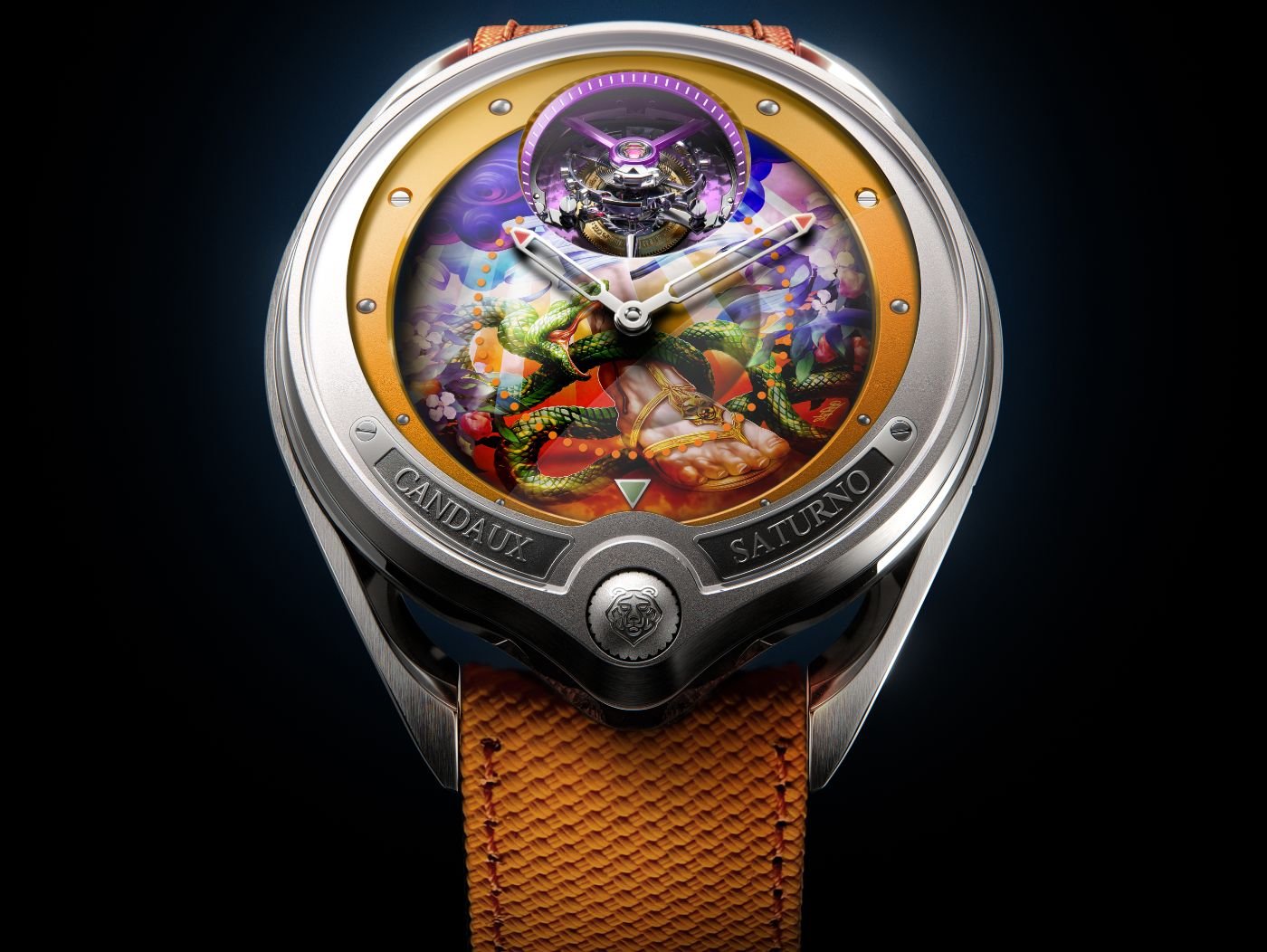 Whether viewed from the front or the rear, the DC7 is probably the only timepiece in the world to be perfectly symmetrical along the vertical axis running from 12 o'clock to 6 o'clock. On the dial side, this harmony is an achievement in its own right, given that the watch also features a biplanar tourbillon at 12 o'clock, set at 3° to the case. Inside the unique purple tourbillon cage, the balance wheel is inclined by a further 30°, reducing timekeeping drift caused by impacts and motion. The whole structure is housed within a dial that is itself inclined at a 3° angle to the case to provide optimum readability.
In a nutshell, the DC7 Genesis and its layered dial present a series of angles and vanishing lines that create unprecedented fluidity: the multiple inclines merge and interact to form a harmonious, coherent, readable, and natural whole.
Nevertheless, the innards of the DC7 Genesis scale yet further heights of ambition, with a movement that is also perfectly symmetrical. This too is a technical feat: generally, each moving part, gear, jewel, and bridge imposes its own technical requirements on the aesthetic vision, and in most cases the latter has no option but to adjust accordingly. Not so with the DC7 Genesis: David Candaux has managed to design a movement that is also perfectly symmetrical around the same 12 o'clock – 6 o'clock axis. To do so, the watchmaker has produced a completely new movement: the calibre 1700. Made from titanium, it has no fewer than 189 components and 28 olive-domed jewels, polished and rounded in the traditional way, and weighing in at just 24 grammes.
David Candaux is perfectly at ease amid all the intricacies of watchmaking construction and puts his skill to full use in the architecture of the DC7 Genesis. The various angles at which the components are set blend together in complete and subtle fluidity, serving the twin goals of harmony and readability.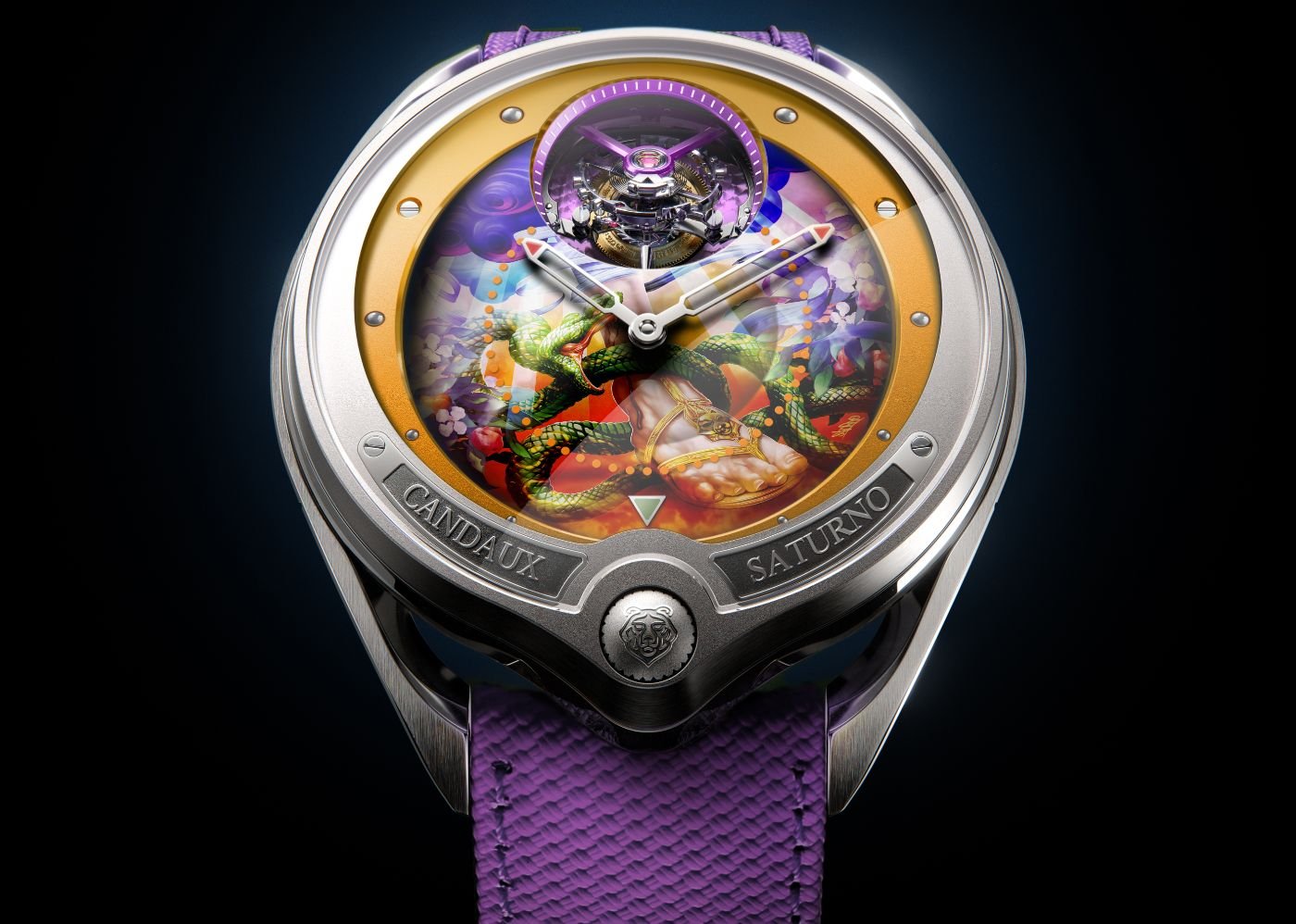 By having a dial slanted at a three-degree angle to the case, down towards the crown at 6 o'clock, David provides the optimum angle of readability for the wearer – and adds a discreet stylistic touch as he does so: the dial's surround has been kept horizontal, parallel to the sapphire crystal and case. As a result, the gap between the central dial and its surround is narrower at 12 o'clock and wider at 6 o'clock, creating a subtle variation in perspective.
And there's more. The absolute unique designed dial by Saturno, which features the symbolic of Genesis, is slightly rounded, spoting at 12 o´clock the biplanar flying 30° tourbillon.
The gently curved, skeletonised hands, marked with red Swiss Super-LumiNova®, follow its contours. The piece as a whole is protected by a sapphire crystal, extending over the secret, retractable crown, covered by two patents and positioned at 6 o'clock, beyond the titanium plates engraved with Candaux and Saturno.
For the bridges, David Candaux has devised a never-before-seen decoration, made using Turkish oil stone, almost impossible to find today. Combined with a certain type of wood and oil, it can be used to achieve a perfectly uniform, finely frosted surface, in contrast with the perfect sheen of the bridges' black polished angles.
The DC7 Genesis by D.Candaux & Saturno is waterproof to depths of 50 metres, and comes with a high-end rubber strap fitted with a Velcro band, making it elegant and comfortable to wear on all occasions. The timepiece will come with two caoutchouc Velcro straps in orange and purple.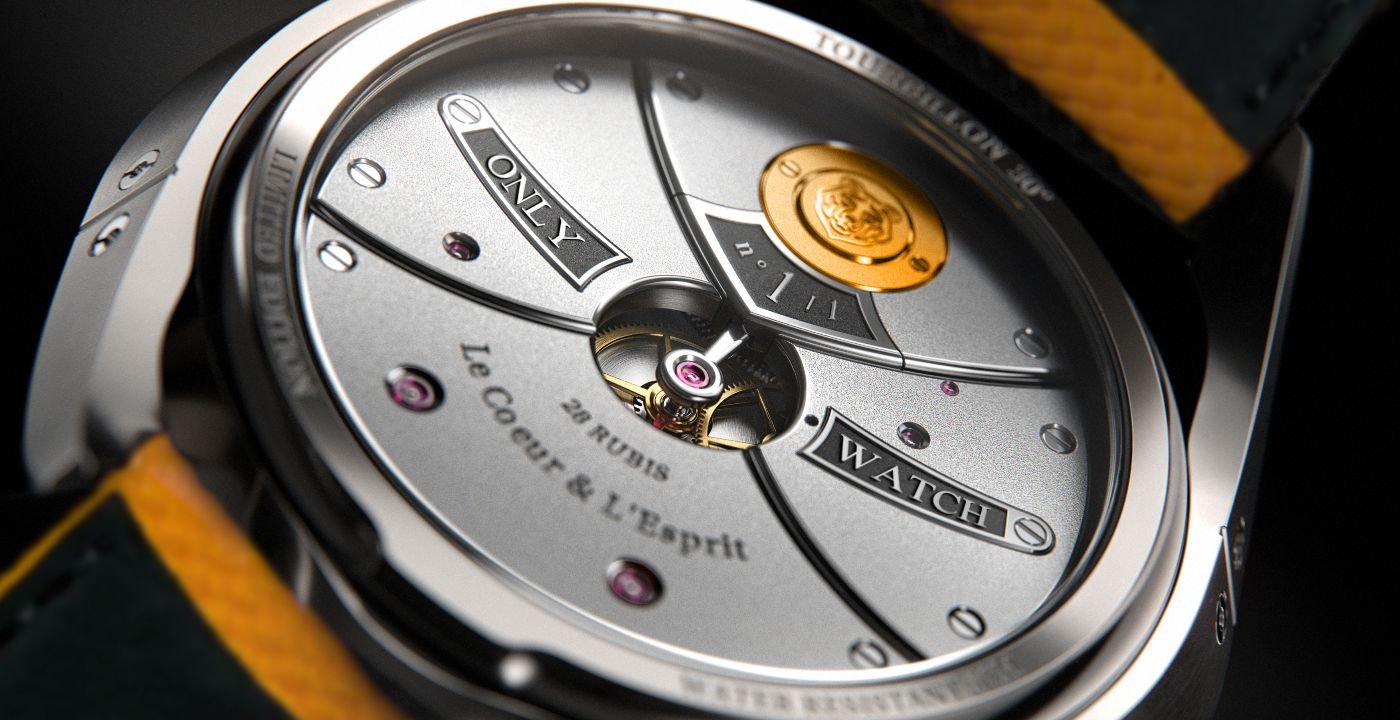 TECHNICAL SPECIFICATIONS
FUNCTIONS: Hours, minutes, seconds, Bi-plane tourbillon 30°, magic crown
MATERIAL: Titanium or Rose gold
BALANCE FREQUENCY: 21'600 alt/hrs
UNIQUE PIECE FOR ONLY WATCH 2021