A
n avid timepiece collector, founder and chief executive of Perpétuel, a new boutique set to open in October 2021 at DIFC in Dubai, Hamdan Al Hudaidi is now the owner of a bespoke 38mm timepiece, a creation by one of Britain's leading watchmakers, Roger W. Smith.
This creation pays homage to the Middle East with Hindu Arabic numerals on the dial complimented by a platinum case and a movement that is embellished with yellow gold.
The mulberry shaded hands work in flawless harmony with a deep brown, semi crocodile leather strap and the rear of the case boasts a date tree engraving, an idea of Roger W. Smith's himself, with Hamdan Al Hudaidi and the Gulf region specifically in mind.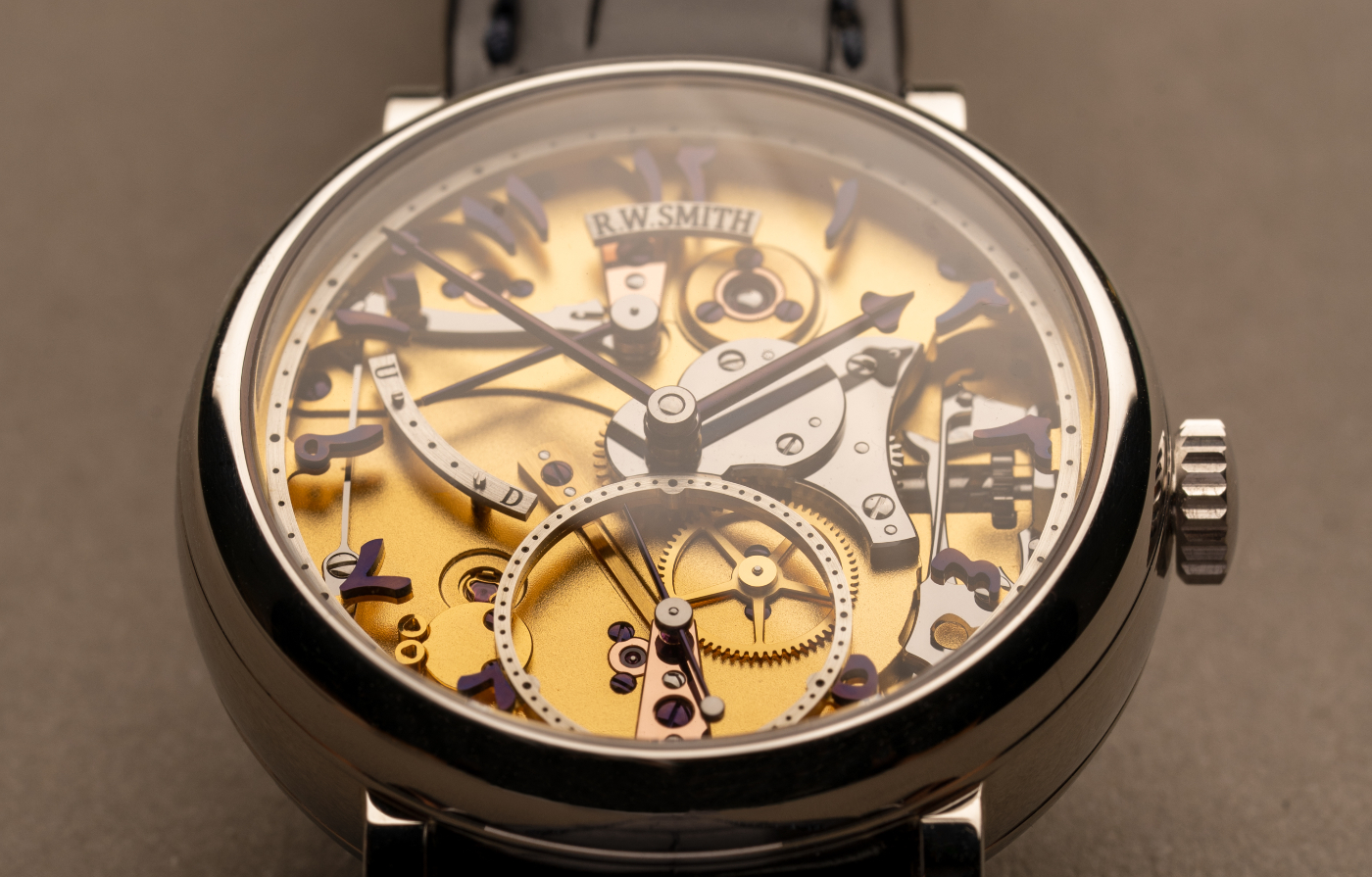 "This is without a doubt one of the most special pieces I have ever owned. All you have to do to understand Roger as a horologist is take a look at this timepiece, it is perfect in every respect. I believe this is a prime example of the collaborations and stories of unique independent watchmakers that Perpétuel will be bringing to its members both regionally and internationally," said Hamdan Al Hudaidi, Founder & Chief Executive of Perpétuel.
Hamdan Al Hudaidi, founder of Perpétuel
Perpétuel strives to curate experiences for collectors that allows them to interact with watchmakers and give them the chance to experience the most unique pieces the world of horology has to offer.