T
he UR-112 Aggregat was inspired by a dream of a new mechanical challenge. Technicality has the center stage. The beauty of the UR-112 lies in the complexity of its gears and near-manic assembly precision.
The UR-112 Aggregat heralds the genesis of a watchmaking tour de force. Aggregat is a compendium of 25.5 grams of distilled technique, offering fully digital time displays, from hours down to seconds. A double or nothing challenge for the watchmaker who is betting with microns. Starting with the hour and the minutes, each are displayed on triangular prisms operating under transparent cylinders, which appear as levitating mechanisms to be admired through the crystal.
On the left, the digital hour display. Each of the 12 numerals is engraved then filled with Super-LumiNova. The transcription of time takes the form of a sign display switching sharply to a chronometric rhythm. On the right, the same system displays the minutes. Minutes free from the strain of the singular and instead jump in 5-minute increments.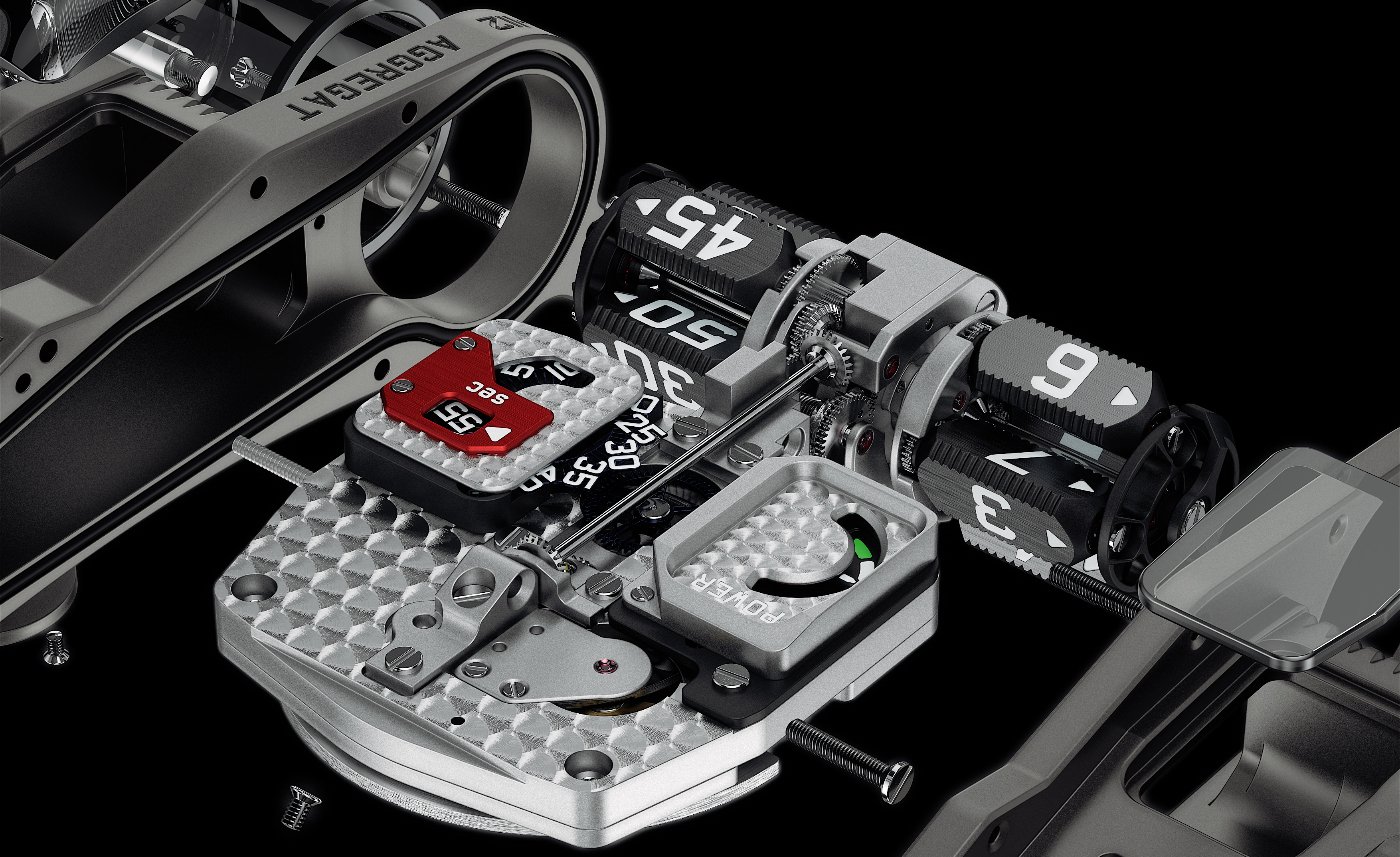 But the primary source of all this power is rooted in the basic movement opposite this Dantesque construction. A long, thin rod connects the body and head of the UR-112. This is the cardan shaft, a central part of vital importance to this mechanism. A complex set of cogs, a succession of gears, allows this axis to transmit all the energy required. And this despite a 90° turnaround. This transmission shaft with double gearing - one at each end - is perpendicular to the horizonal time indication.
"We nicknamed this watch the Aggregat because the UR-112 brings different elements together. From a single source of energy, we power all displays and mechanisms of this UR-112. This force is distributed sparingly, some even "recycled" so that from the digital second at the top of the dial to the dragging minutes and the jumping hours at the opposite extreme, each display receives precisely its required dose of energy with none wasted," explains Felix Baumgartner.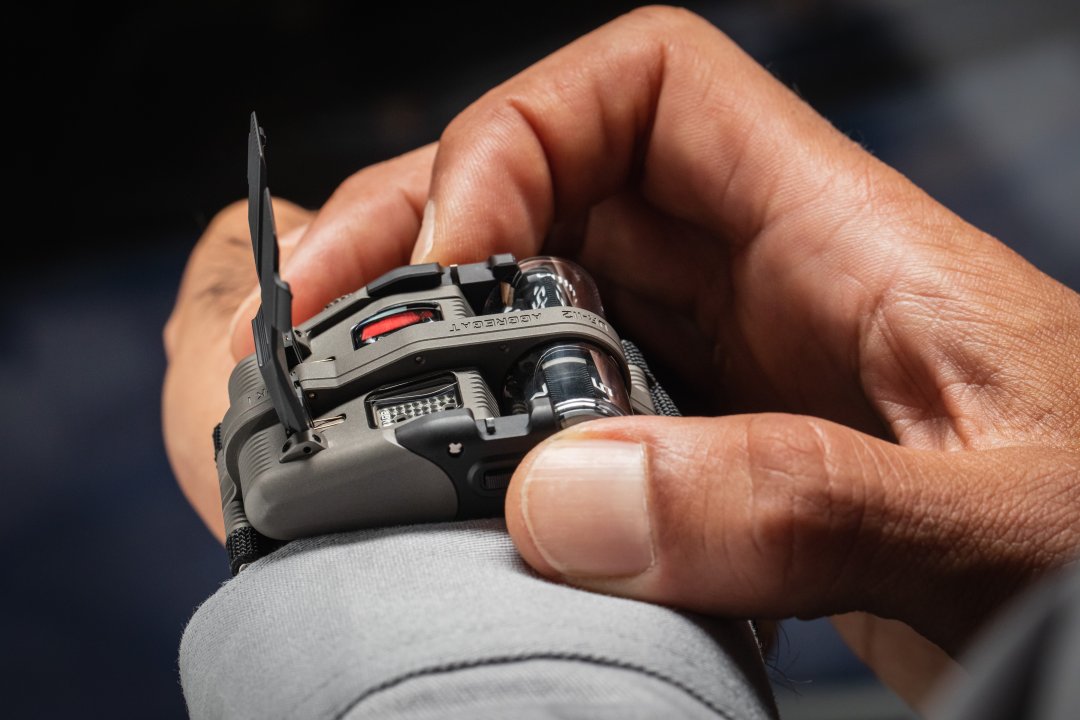 The operation of the jumping hours display is driven by the advance of the minutes. At the 60th minute, the force accumulated during those last 3600 seconds is released to change the time to the next hour.
This first edition UR-112 Aggregat is limited to 25 pieces with a matte finish. It has sober colors, an anthracite body with black sides complemented by a cover in the same color.
"The sources of inspiration for this UR-112 are many and diffuse. The grille of the Bugatti Atlantique is the most obvious. An exceptional automobile whose contrasting spine emphasizes absolute symmetry. Some Middle Eastern influences are also vivid in my mind. The memories, the smells, the experiences during my travels nourish my imagination and are found in all my creations. Found by subtle touch." says Martin Frei.