G
reubel Forsey's Atelier is evolving constantly and rapidly. Its timepieces are now more advanced than ever in terms of precision, reliability and innovation. However, the brand's clients are intimately attached to some of the early Greubel Forsey timepieces in their collections.
"How can we preserve the soul of these timepieces while providing them with the very best of our current know-how?" The question asked by Antonio Calce, Chief Executive Officer and Executive Board Member of Greubel Forsey, has already been answered in the automotive and aviation industries. With programs aimed at retrofitting existing vehicles, brands are able to preserve the chassis, history and soul of one of its vehicles, while providing it with a major engine update.
This is exactly the principle of the "Renaissance d'une Montre" program. With a name reminiscent of the long-term "Naissance d'une Montre" projects helmed by Greubel Forsey, it will soon provide a "retro-fit" to the house's creations.
The owners of certain Greubel Forsey timepieces will soon be able to contact the la Chaux-de-Fonds Atelier to request changes to the exterior parts and even the movement of their watch, in order to provide it with a new aesthetic or new functions and indications. The same timepiece, the same story, the same soul, but a second life that each owner will be able to conceive in close collaboration with the brand.
This innovative program, a first in the history of Haute Horlogerie, will be fully operational from January 2023, once the different possibilities offered by each movement have been analyzed and homologated.
Greubel Forsey is already unveiling some of them: the Balancier Contemporain could be equipped with a second time zone, an inclined escapement, or even with a tourbillon instead of a balance wheel. The GMT, which already displays local time, a second time zone and universaltime by its globe and cities disk, could be equipped with a further time zone display coaxial to the hours and minutes hands. The Tourbillon 24 Secondes Vision could be equipped with a Small Seconds disc at 4 o'clock, a large date display, a moon-phase, or a modification of its power reserve in favor of the three-dimensional approach of the Double Tourbillon 30° Technique.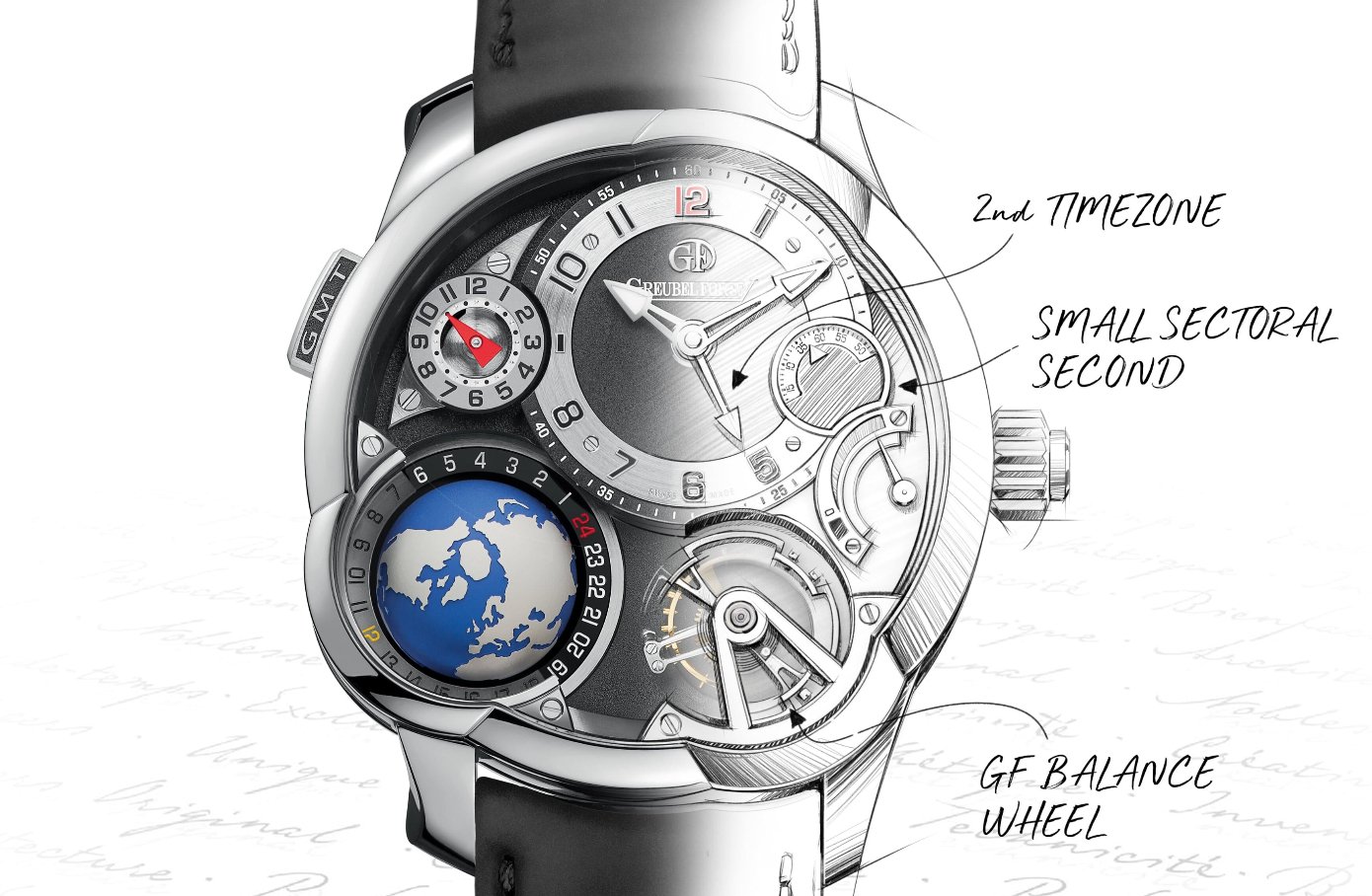 Greubel Forsey being a fully integrated manufacture, the field of possibilities is wide open. The "Renaissance d'une Montre" program will also extend to exterior elements, such as the material of the case, strap, crown or the color of the hands. De facto, each piece reworked in this way will become a very intimate and personal creation.
Antonio Calce
"This program will be instituted in 2023. It embodies a vision and a long-term strategy. We are opening up new creative means of expression. Greubel Forsey's ambition is not simply to rethink Haute Horlogerie in terms of savoir-faire but also in terms of savoir-être. How can we extend the history of a watch? How can we bring more value to our clients' collections? "Renaissance d'une Montre" is our answer," concludes Antonio Calce.