L
imited to 25 pieces and following in the footsteps of the Type 1 Squared DXB, the new Ressence Type 1 Slim DX2 draws inspiration from Arabic geometric patterns. This original multi-faceted design creates a unique play of light reflections and depths. In a time where algorithms tend to narrow our vision of the world, it is important to look at subjects from different perspectives. As a result,new facets will enlighten our understanding and reflect a more nuanced vision of the world we live in. Delicately engraved with polishing diamond burs, the watch sparkles like a diamond would. The dial's sand colour, the same as for the Type 1 Squared DXB, further anchor the watch in the Arabic world.
The watch remains 100% faithful to the functions and movementof its parent, the Type 1 Slim. It differs distinctly from the collection in its design.Its case is inpolished Grade 5 titanium.The Ressence Orbital Convex System (ROCS), unique in-house (and patented) module featuring ever-changing discs that continually orbitsaround one another, benefits from another design but also adifferent surface treatment. The 9 components that make up the dial are finished in sand colorPVD (physical vapor deposition). The hands and indexes are white and filled with Superluminova punctuating a decidedly traditional but fresh look. Ressence's "less is more" philosophy, which enables it to produce state-of-the-artbut always revolutionary watches, is pushed to the limit.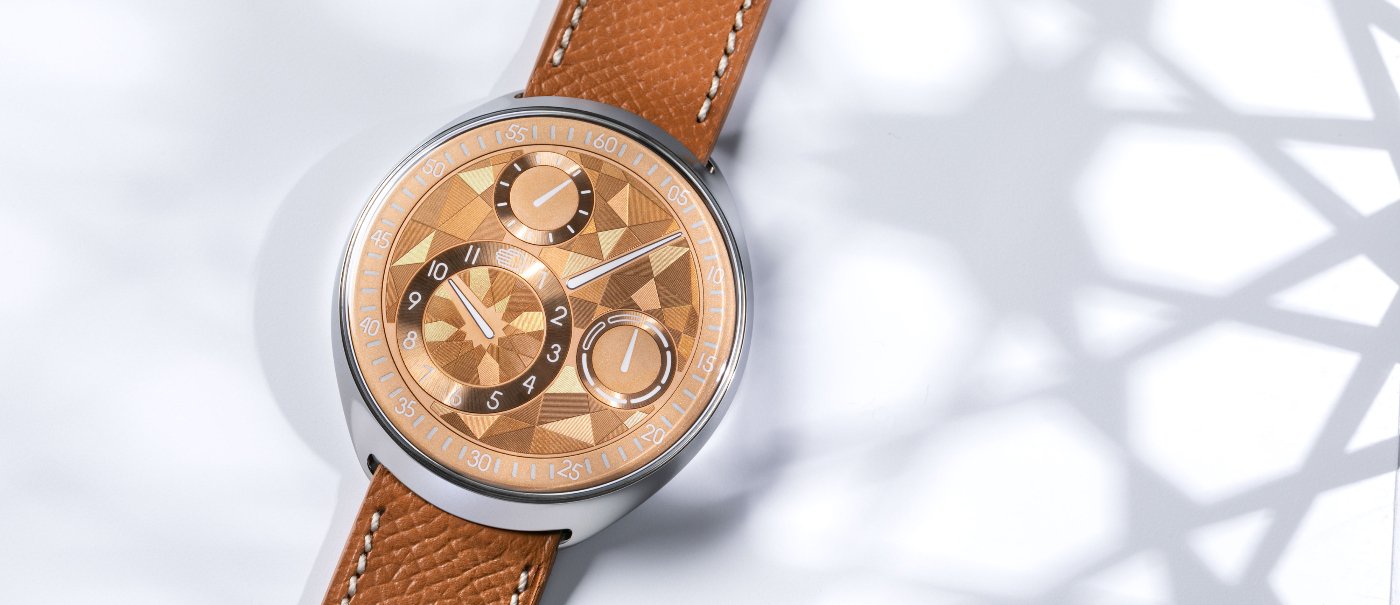 The Type 1 Slim DX2 is manually set via a lever on its case back. The watch has no crown, the winding and setting mechanism being the case-back itself, for better ergonomics and allowing a left-right fit.
Beyond a refined and authentic design, the origin of the Type 1 Slim DX2 is that of a successful partnership between Ressence and Ahmed Seddiqi & Sons. It celebrates the United Arab Emirates 50th year anniversary.
"We are extremely honored to collaborate with Ahmed Seddiqi & Sons on this veryunique project. They have pioneered in promoting independent brands in their region and I see this new piece as a thank you for all their efforts," says Benoît Mintiens.
Mohammed Abdulmagied Seddiqi, Chief Commercial Officer of Ahmed Seddiqi & Sons, commented: "This limited edition marks the second collaboration between Ahmed Seddiqi & Sons and Ressence. We are very proud to launch this unique piece commemorating the 50th anniversary of the UAE. It truly encapsulates the collaboration between Ressence and Ahmed Seddiqi & Sons, with a design concept that was worked on closely with Benoît and the whole team to achieve this masterpiece."