F
ranck Muller's new exhibition in Singapore includes a retrospective of its watch designs since the foundation in 1992, leading up to the brand's latest releases. It explores the complexity and beauty of Franck Muller mechanisms and world premieres.
Visitors will be able to discover the world of Franck Muller through a range of creative installations, including detailed layers of the Aeternitas Mega 4, the world's most complicated wristwatch. They will learn about the development of the earliest timepieces, the founding of Watchland and how the brand succeeded in combining boldness and creativity with exceptional Haute Horlogerie know-how to become one of the best Swiss horlogerie brands.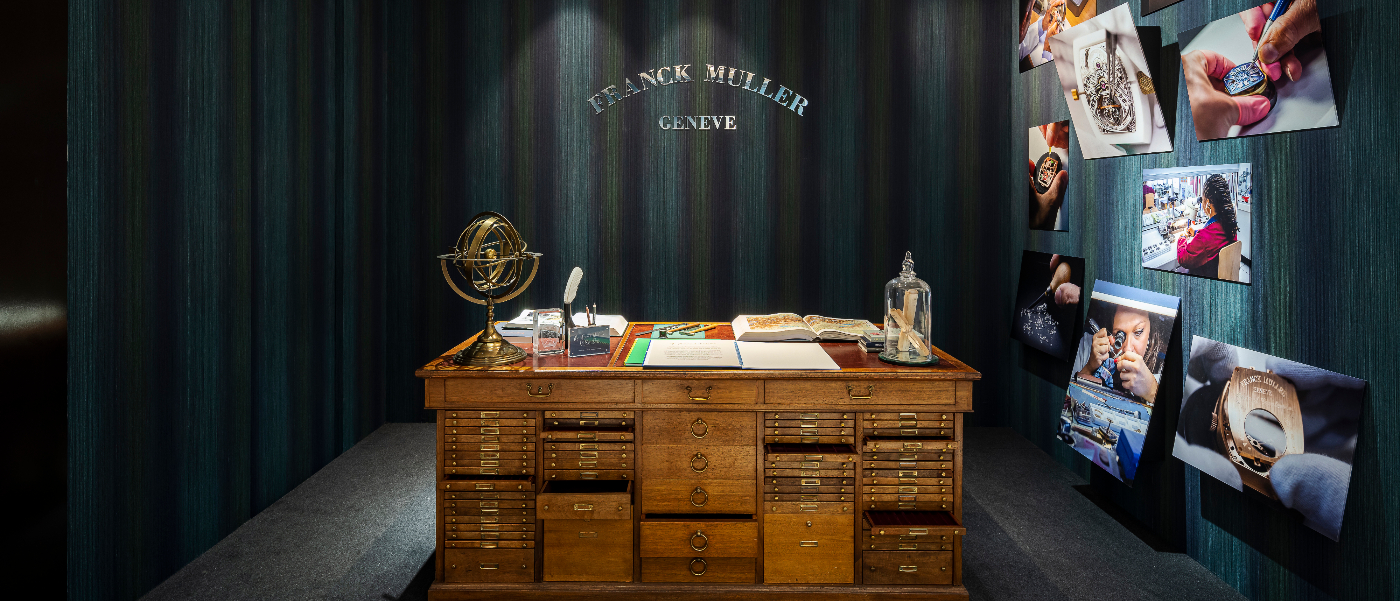 The Franck Muller boutique in Wisma Atria has been transformed for this exhibition, until 20 March 2022. To illustrate the evolution of the Franck Muller brand, 15 historic World Premieres and archival pieces have been brought out, including the monumental Aeternitas 1 & 2, as well as unique models such as the original Crazy Hours and the Evolution 3-1 multi-axis tourbillon.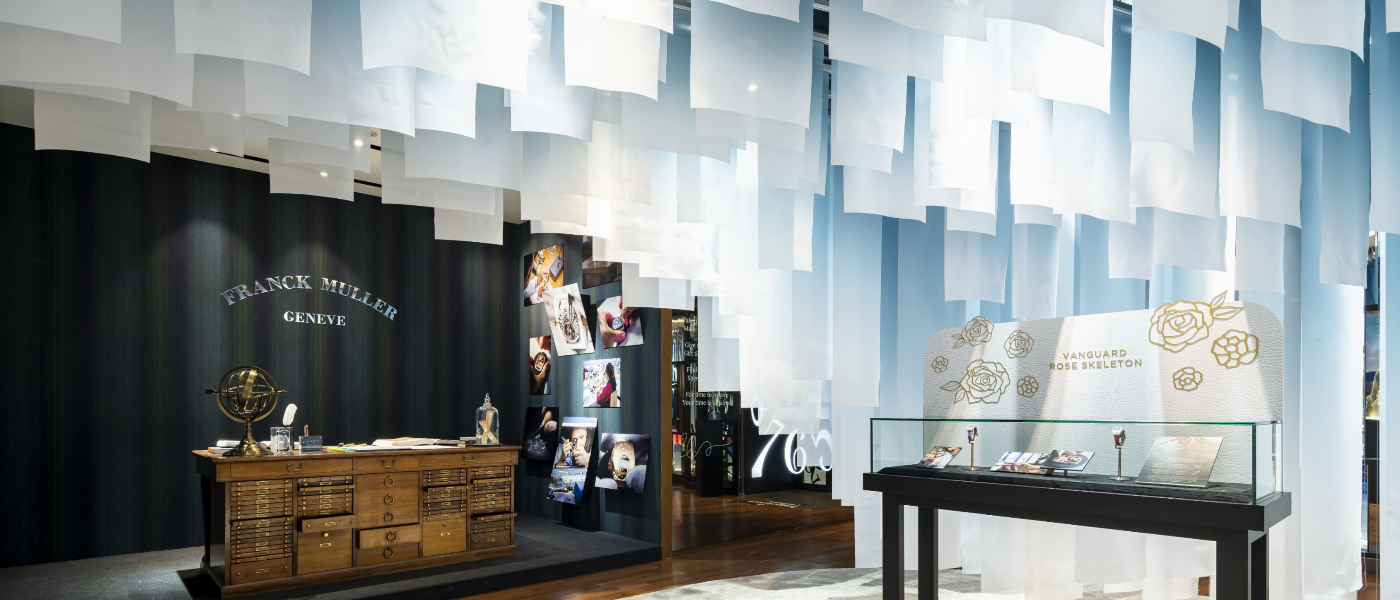 Along the unique design installation to showcase the complexities of a Franck Muller watch, the exposition showcases the original desk of Franck Muller, where some of the earliest icons such as the Crazy Hours, Master Banker, and Revolution models were invented and dreamt up.
Along with the retrospective, a selection of the brand's latest timepieces will also be exhibited, including the Vanguard Rose Skeleton and the Grand Central Tourbillon.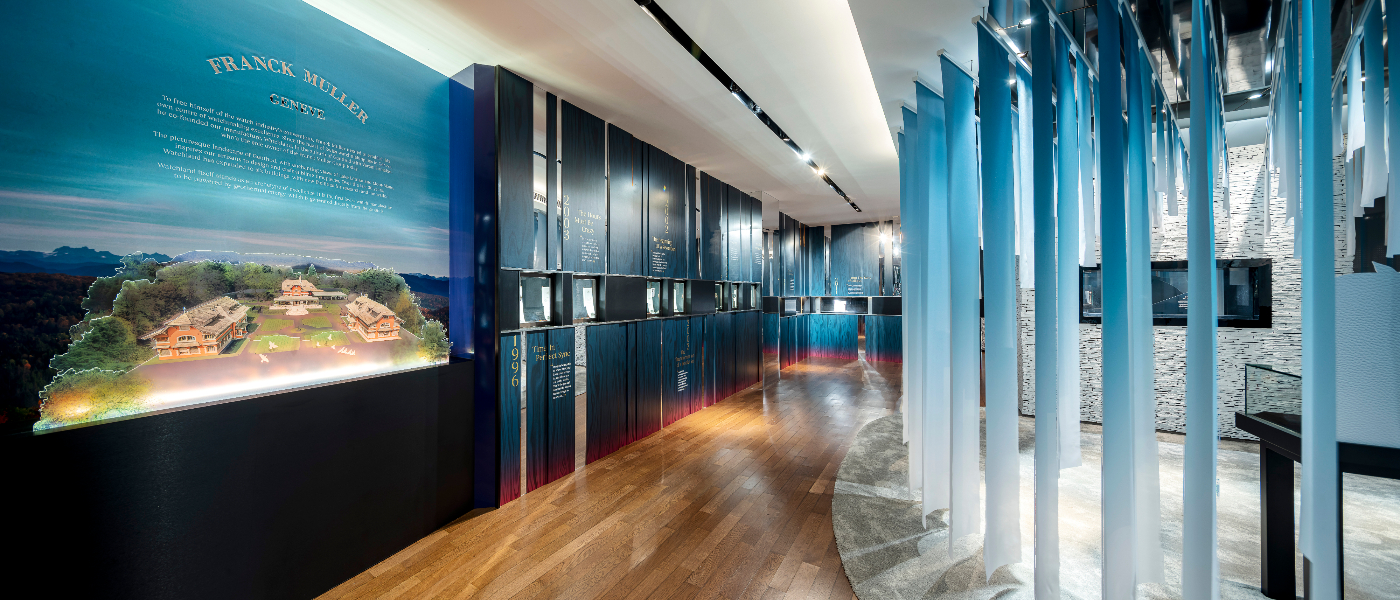 "In the last two years, Franck Muller's renowned World Presentation of Haute Horlogerie (WPHH) events have taken place digitally. While this has been an effective way of sharing news with our fans on our new launches, we wanted to bring back the opportunity to experience watchmaking in a more tangible manner. With this exhibition, we're able to share the story of our brand in the context of modern mechanical watchmaking. Franck Muller has always defined watchmaking trends and will continue to do so in the future," says Garrik Low, the General Manager of Franck Muller Southeast Asia, South Korea and Australia.