J
acob & Co.'s new Astronomia Metaverso collection features 8 unique watch NFTs that are works of art in their own right. Each NFT captures a unique Astronomia Metaverso design inspired by an imagined metaversal version of each planet in our solar system.
The watches from the five closest planets (Mercury, Venus, Earth, Mars, Jupiter) come with the physical watch, while 3 most distant planets (Saturn, Uranus, Neptune) are sold as digital-only NFTs with different stylistic variants.
Drawn from the metaverse, each NFT returns with a special set of powers: it is not only a beautiful work of art, but also a membership pass to Jacob & Co. digital/physical activations.
Each NFT includes the following assets:
Experiences - Membership via the NFT includes access to an exclusive slate of events and activities.
Artwork - Each NFT includes high resolution renders of the watch and a beautiful "digital timepiece" that functions as a clock. The three most distant planets (Saturn, Uranus, Neptune) feature multiple variant designs, creating greater scarcity within the collection.
Physicals - Owners of NFTs from the five closest planets (Mercury, Venus, Earth, Mars, Jupiter) can claim the physical watch.
Drops - Owners will gain access to surprise drops as Jacob & Co. explores the digital world.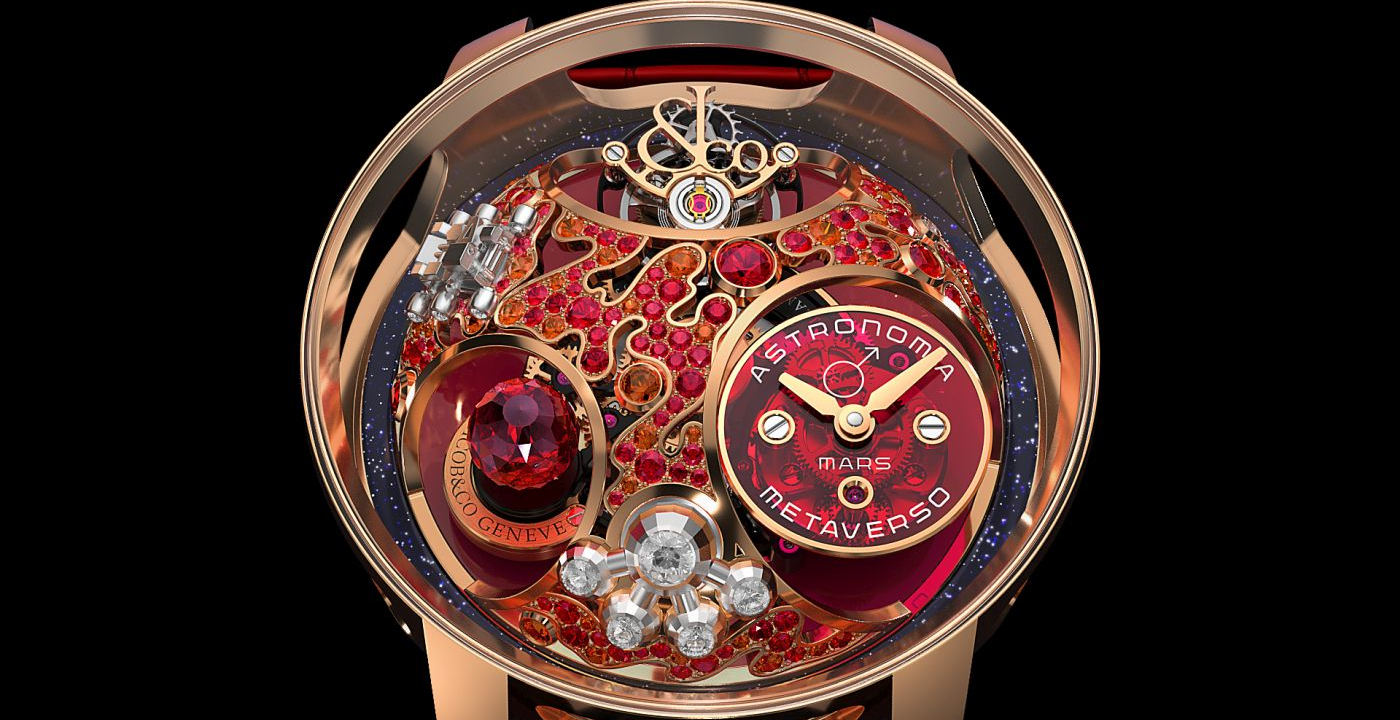 The eight-watch collection has been personally designed by Jacob Arabo, Founder & Chairman of Jacob & Co. The lore behind the collection draws inspiration from the crypto community's comic and collectible culture.
Forged from the shards of the metaverse, the watches were created after an "experiment-gone-wrong" created a wormhole from our world to the metaverse. Watches and pieces pulled through the wormhole took on a new life as they crash landed on the metaversal version of planets in our solar system.
A team of Jacob & Co. scientists were able to recover these precious pieces through the power of NFTs (non-fungible tokens), leaving them with special privileges within the evolving Jacob & Co. Astronomia Metaverso community.
Astronomia Metaverso asks watch enthusiasts and crypto-collectors alike to indulge their imagination while enjoying the finest craftsmanship in watchmaking and unlocking new experiences with the Jacob & Co. brand. The digital and physical watches feature unmatched craftsmanship and materials. Each watch features the classic Jacob-cut stone and monogrammed sapphire watch face powered by a Swiss-made tourbillon. These physical watches have been made once – and will never be made again.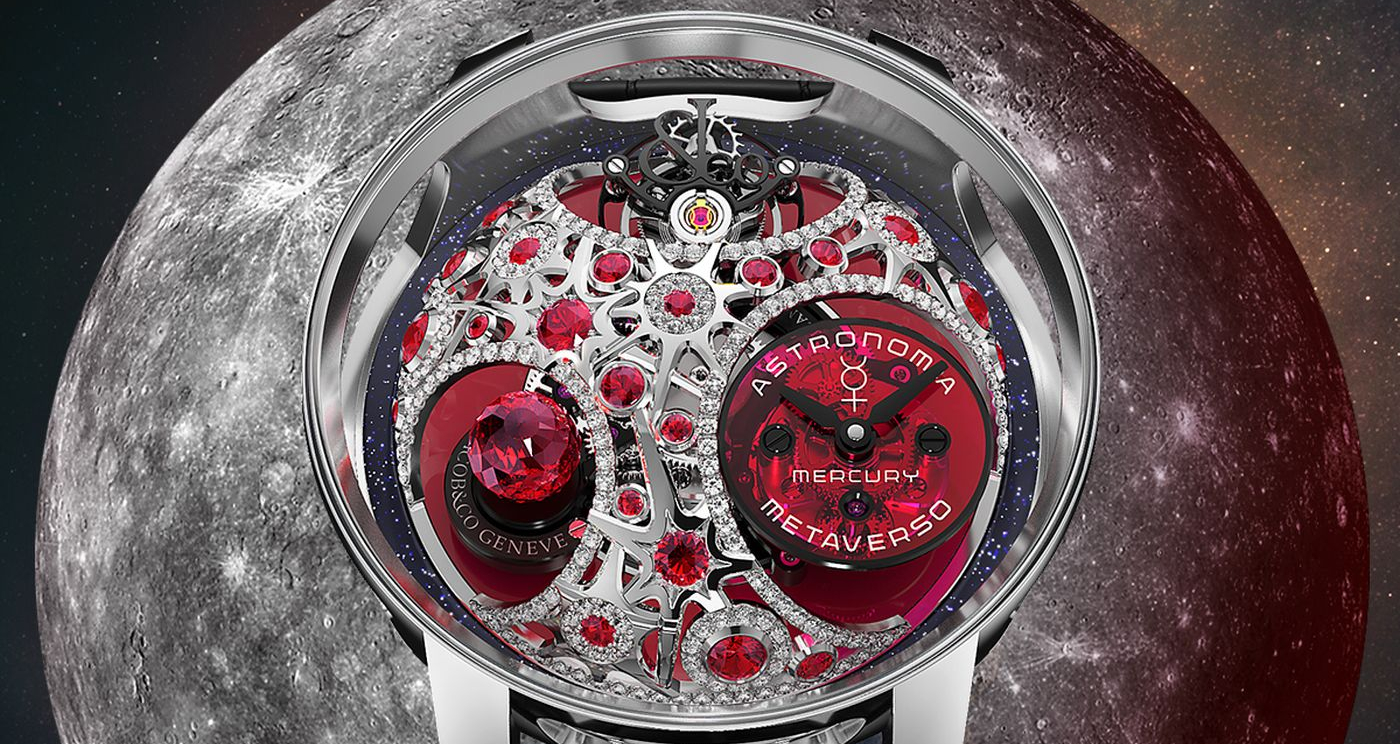 Benjamin Arabov, CEO of Jacob & Co., said "This is a long-term commitment for us, and the first in a series of launches. As a company, we've always been on the bleeding edge of art and technology - forging our own path instead of following the crowd. We're putting all our creative energy into this and can't wait to show the world what we're making."
Additional details about Astronomia Metaverso will be unveiled in the coming weeks, and the collection will be released exclusively on UNXD.
Shashi Menon, CEO of UNXD, said "Jacob & Co.'s immense cultural impact has been long documented. We're thrilled to bring this iconic brand into the metaverse in partnership with UNXD. We think people will be blown away when we reveal what we're creating and the roadmap ahead."