O
ris was founded in 1904 in the Swiss village of Hölstein, not far from Basel, but a long way from watchmaking's traditional heartland. It's still shaping what the brand is today. Indeed, whether we like it or not, we're shaped by where we come from.
How? To understand the impact Hölstein has on the brand today, we have to go back to its founding year. Oris was the vision of two brave, pioneering watchmakers from Le Locle, deep in the French-speaking heartland of Swiss watchmaking.
Their concept was to embrace the industrial practices that by then were fuelling the mighty Swiss German-speaking city of Basel. By bringing their watchmaking skills and romantic sensibilities together with state-of-the-art, highly efficient manufacturing, they believed they would be able to deliver high-quality Swiss Made watches to the world citizens of the day.
Rolf Studer, co-CEO of Oris
This was an unconventional step. Oris, named after a nearby brook, had a path of its own. It would go its own way. There was more to it. Hölstein was surrounded by the Waldenburg Valley, a spectacularly beautiful area. Its people would come to work at Oris, and those who came from Basel and beyond would soon come to appreciate its power to inspire them.
Today, 118 years on, the founder's vision remains; the valley continues to inspire the brands (and motivate its ambitious sustainability strategy); and its factory is still on the same site. All here in Hölstein. For the third year, Oris celebrates it with a limited edition watch for its global community.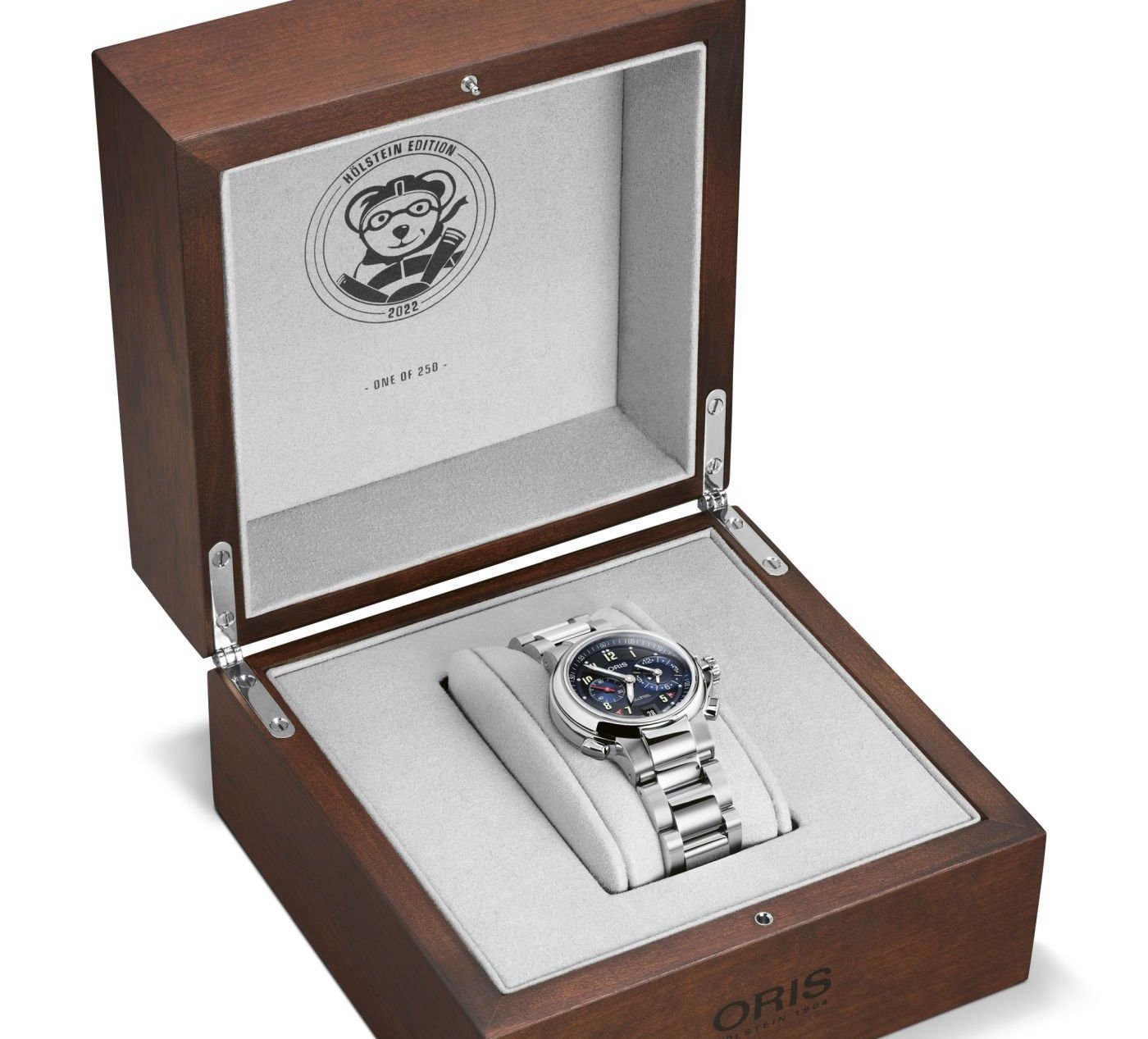 The watch celebrating the brand's 118th birthday is inspired by the Full Steel Worldtimer, a stainless steel sports watch introduced in 1998 that picked up on an extraordinary movement Oris had debuted a year before.
Known as the Worldtimer, Oris Calibre 690 was a world first. Using plus and minus buttons on the case flanks, it could adjust local time in one-hour jumps either forwards or backwards, with home time shown on a counter at 3 o'clock. Even more impressively, as the time moved past midnight in either direction, the date would change, too. The late 1990s was an exciting time for Oris. The company was resurgent after the trials of the Quartz Crisis, which put hundreds of Swiss watchmaking companies out of business in the 1970s and 1980s, and was innovating new mechanical functions with real-world applications. The Full Steel Worldtimer was a landmark not just for Oris, but for Swiss watchmaking.
The Hölstein Edition 2022, limited to 250 pieces, is a faithful revival of this Oris icon. It has a 36.5mm stainless steel case, a threelink stainless steel bracelet and a blue dial with the famous red plus and minus symbols. And it's powered by Oris Calibre 690.