F
or its anniversary year, Alexander Shorokhoff designs one-of-a-kind pieces in its Uniqueo collection, which is dedicated to the 30th anniversary of the independent brand. The models feature hand-painted mother-of-pearl dials.
In two of the 30 limited edition pieces, Alexander Shorokhoff uses miniature painting, which requires exceptional precision and deft handwork. The uniqueness and extraordinary creativity of the "Tiger" and "Blue Tit" models are incomparable.
To make such a miniature painting, the painter works with a magnifying glass and requires an average of 40 hours. Only an experienced artist can even do this detailed work by hand. Many different processes, such as the appropriate mixture of colours, the repeated drying in the oven and the final treatment with a transparent varnish take a lot of time and patience until the dial, which is barely five hundredths of a millimeter thick, is ready and can be installed.
All this handwork increases the value of each of these two watches. Despite the elaborate and lengthy production, Alexander Shorokhoff maintains a fair and transparent price-performance policy, with a price of 5,730 Euro for the model "Blue Tit" and 5,930 Euro for the model "Tiger" . Comparable hand-painted models of the "big brands" cost far more than five times as much on the watch market.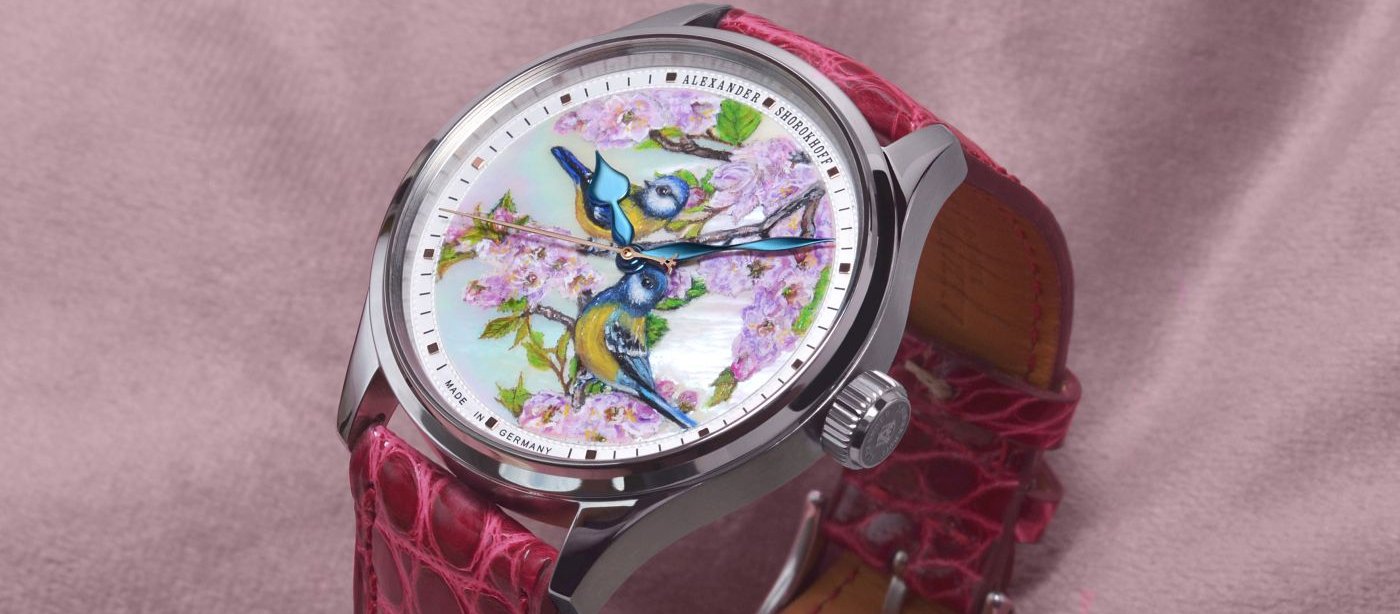 Both models have a hand-engraved, refined and reliable Swiss movement and a high-quality alligator leather strap with engraved stainless steel buckle. The case of the "Tiger" model is additionally finished with 18 carat red gold precious wire.