G
erald Charles reveals the new Maestro 8.0 Squelette, Ref. GC8.0-SQ-A-00, a watch that combines Gerald Genta's unmistakable Maestro case shape with an open-worked movement. This timepiece was created by renowned watch designer Octavio Garcia.
Having worked on developing some of Mr. Genta's designs earlier in his career and being a long-standing friend of Gerald Charles CEO Federico Ziviani, Garcia was the obvious choice as the designer of the Maestro 8.0 Squelette.
"The key to Federico's vision for Gerald Charles is to respect the foundation put in place by Mr. Gerald Genta while projecting the brand into the future," explains Garcia. "The decision to create the Maestro 8.0 Squelette fits perfectly with that vision, but it was not easy to achieve - not least because of the unusual case shape that is the signature of the Maestro range."
"The design process involved hundreds of iterations, all of which I drew by hand, just as Mr. Genta would have done. Along the way I made many mistakes, and I allowed myself to follow paths that I knew Federico might not want to go down - but that was essential in order to fully explore all the possibilities. It took only a couple of months to finalise those various, exploratory sketches, then another three months to achieve something closer to the finished article."

To successfully combine the Maestro's unique case shape with a skeleton movement undoubtedly presented a challenge, both in terms of aesthetics and the practicalities of production - a fact that made it all the more important to call upon Garcia's experience in bringing the project to fruition.
He explained: "I know intimately the base Vaucher calibre, which helped considerably in creating the skeleton version that is unique to Gerald Charles. It was important to understand just where it could be open-worked from a functional point of view and where I could allow my own aesthetic interpretation to take over."
"In that respect, I considered many different directions but eventually chose the theme of a celestial sky chart and focused heavily on finishes with the aim of showcasing the contrast between the various parts, allowing the gold elements to really flare against the rhodium and deep anthracite of the NAC (N-acetylcysteine) treated components."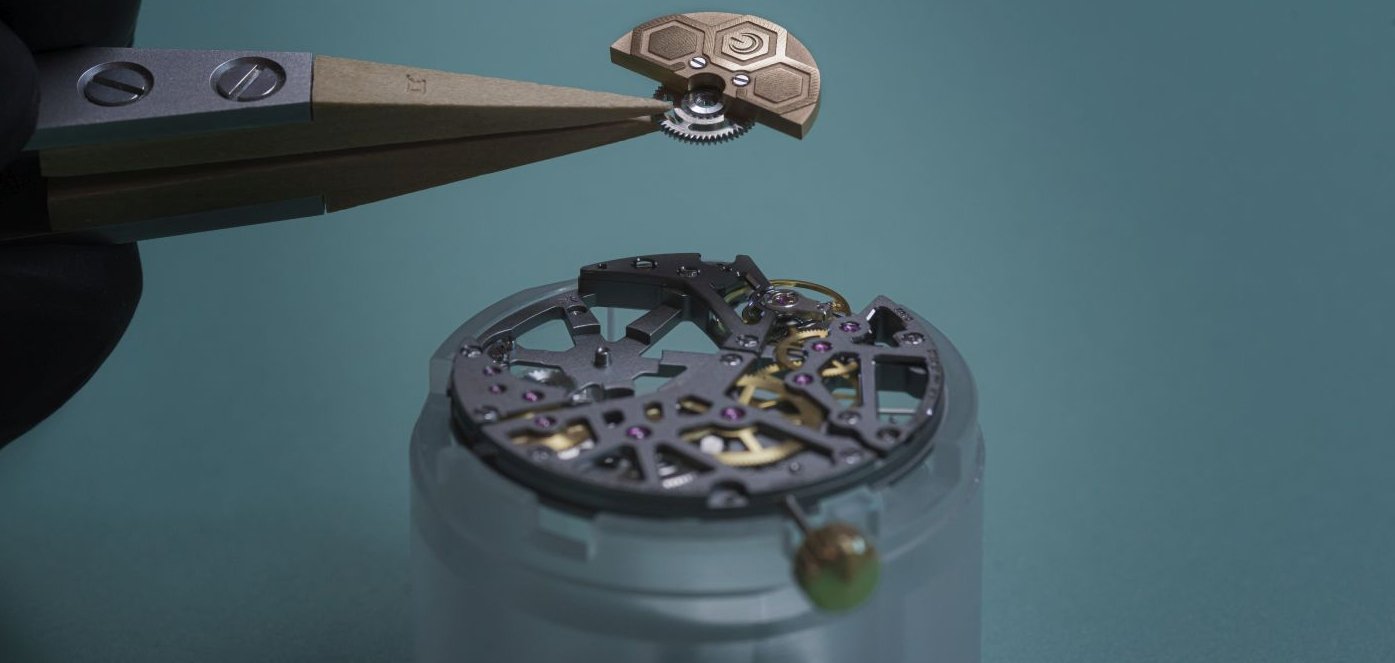 Garcia worked hand-in-hand with Vaucher to develop the automatic Ref GCA 5482 calibre, which is exclusive to Gerald Charles and which has been specifically designed so that it can be enhanced with various complications.
While it comprises 160 components, the movement remains ultra-thin at just 2.6mm high and incorporates an exquisite, star-shaped gold micro rotor running on ceramic bearings in order to allow as much of the mechanism as possible to be on display. And, despite its slimness, the Maestro 8.0 Squelette offers a power reserve of an impressive 50 hours.
On the dial side, the skeletonised bridges are satin-finished and rhodium plated or anthracite NAC treated, while all angles, bevels and apertures are hand-polished and all wheels circular-grained on each surface. The rehaut (the inner ring between the dial and crystal) is retained by a series of nine, star-shaped screws that were designed and developed specifically for Gerald Charles.
The distinctive Maestro case in which the movement is showcased is equally complex, comprising no fewer than 18 separate components and a screw-down crown that, as with every Gerald Charles watch, ensures the Maestro 8.0 Squelette is water resistant down to an impressive 100 metres - a feature complemented by the Clous de Paris patterned rubber strap, an original Mr Genta design first used on the Maestro Anniversary watch in 2019.
"We set Octavio quite a challenge in asking him to design the Maestro 8.0 Squelette," says Federico Ziviani. "Not only did he have to retain the distinct character of Gerald Charles, he had to keep the watch slim and elegant and ensure it remained supremely functional while creating a true piece of sculpture from the movement. He rose to the challenge beautifully and, in doing so, has laid the foundations both for a range of further models and for the future of the brand as a whole. The Maestro 8.0 Squelette is our premium piece for 2022 - and we're extremely proud of it."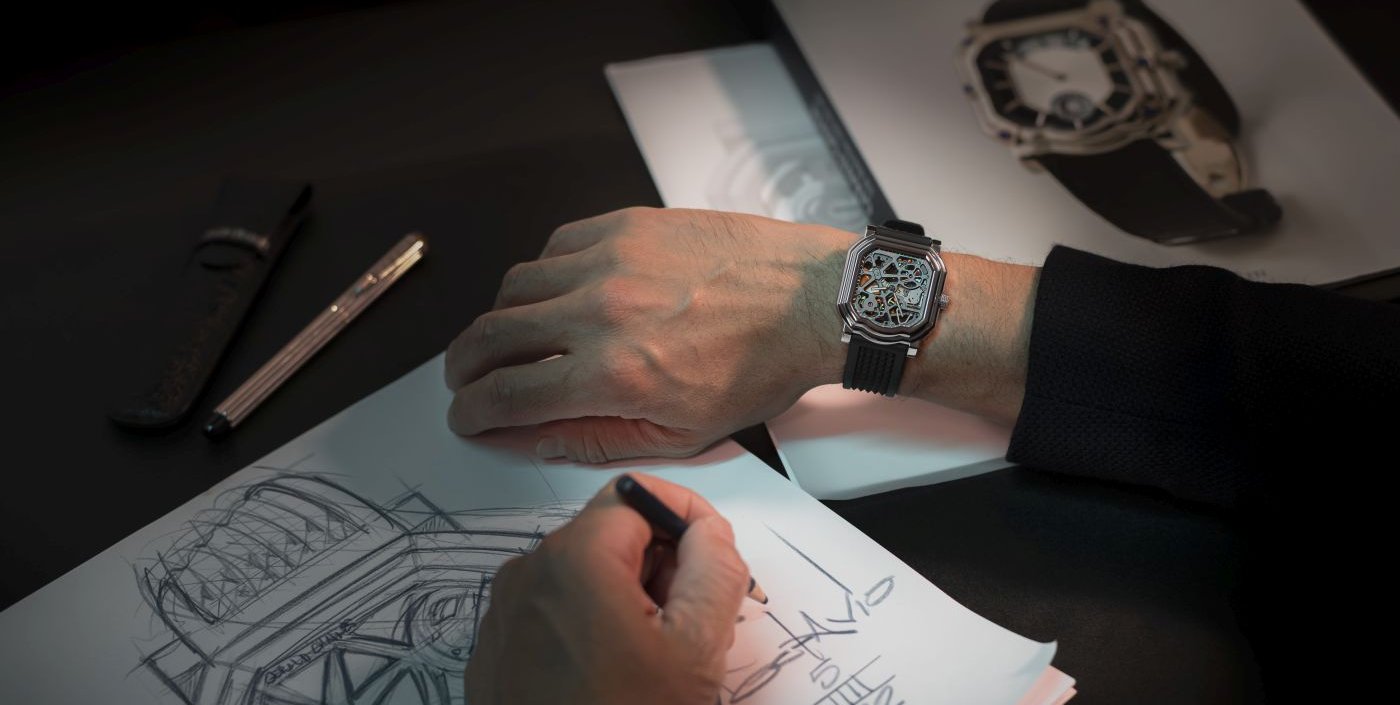 TECHNICAL SPECIFICATIONS
Case material: mirror-polished stainless steel (1.4453 medical grade)
Crystals: sapphire crystal front and back
Movement: GCA 5482, manufactured exclusively for Gerald Charles by Vaucher
Water resistance: 100 metres
Strap: black vulcanised rubber to Mr Gerald Genta Clous de Paris design
Availability: production limited by capacity to 100 pieces per year