O
n land, at sea and in the air: Special forces simulate emergencies on a daily basis in order to be prepared for any scenario, no matter how dangerous. Stress, time pressure and extreme conditions, including risking one's own life – rescue workers undergo physically and mentally challenging training that puts them to the test again and again – and creates a perfectly coordinated unit. They therefore have to be able to rely on their equipment without compromise, just as they rely on each other. Extreme durability, powerful functionality and great strength of character: The P99 Q Tactical from traser has been specially designed and manufactured for use in emergencies.
The special features of the P99 Q Tactical embody the essence of the traser brand identity, making it the ideal companion when a mission calls for perfect timing and maximum concentration. Like the world's first luminous watch, which the Swiss company developed for the U.S. Army in 1989, trigalight luminous elements ensure that the time can be read even in complete darkness and under the most adverse visibility conditions. There is no need to worry whether the battery is charged or not, because the tritium-filled glass tubes keep the hands, dial and bezel constantly lit for years without the need for an external power source. Their brightness allows the wearer to control the timepiece at all times without any glare or attracting too much attention.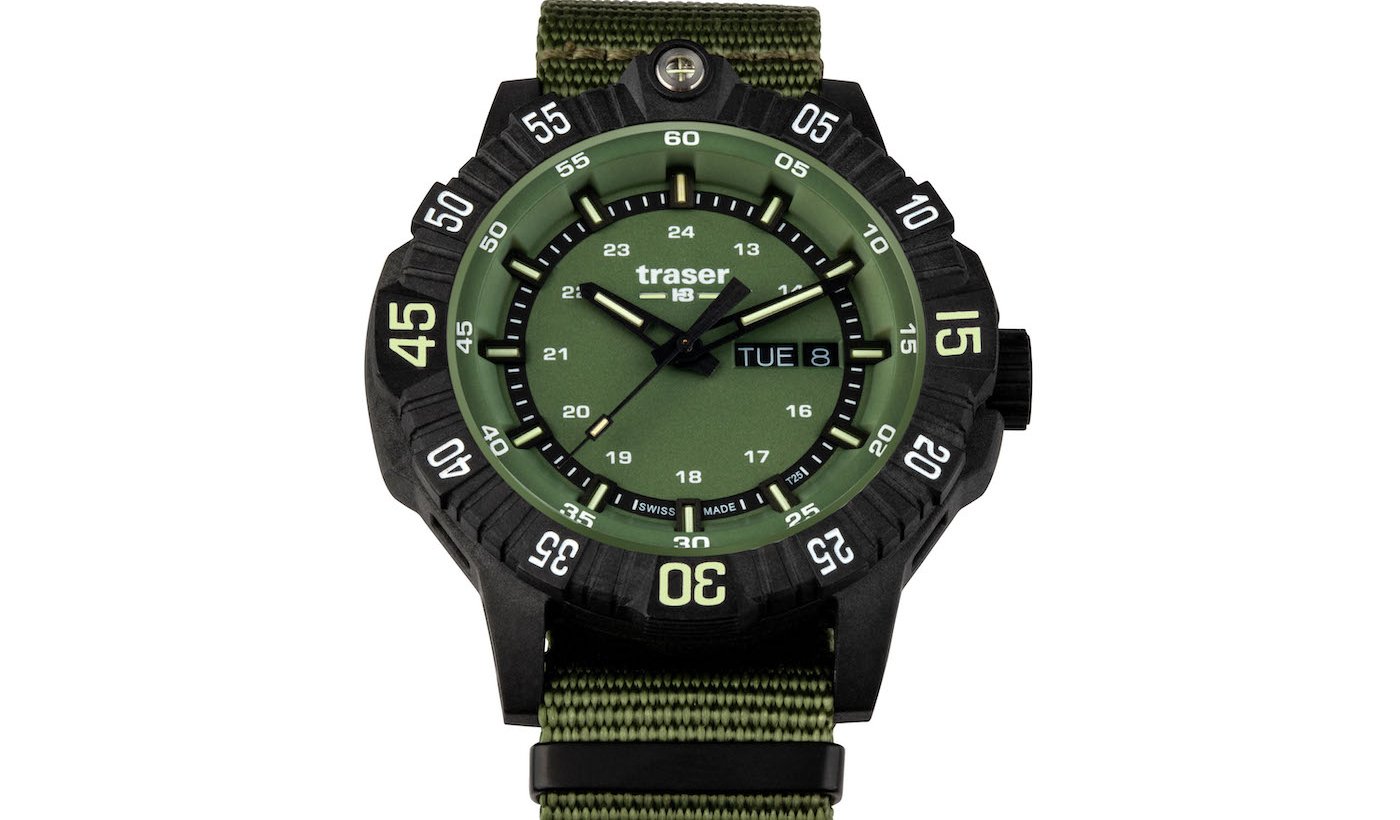 Whether it's abseiling from great heights, parachuting or crossing raging rivers or deep mud: when training for emergencies, people and equipment are subjected to the most severe forms of physical stress. To withstand even the most extreme situations, the P99 Q Tactical, which is waterproof up to 20 bar, comes with a carbon fiber-reinforced polymer double case with an internal steel container. The special design of the case, featuring sturdy side protection as well as a screw-down crown and sapphire crystal with anti-reflective coating, ensures outstanding resistance to knocks, drops and vibrations. The distinctive contours of the bezel, which can be rotated in both directions, underline the bold design of the P99 and allow for precise adjustment even when wearing gloves. In conjunction with the Swiss watch movement, the large luminous dials and the trigalight cross insert at 12 o'clock provide the wearer with reliable information about the duration of the mission.
Available in black, blue and green, the P99 Q Tactical is perfectly matched to the uniforms of any military unit in the world. A matching strap, made of fabric or sturdy rubber, fixes the watch securely and comfortably on the wrist.
Their training prepares members of the special forces for all eventualities, and traser was equally meticulous in developing the new P99 Q Tactical. Both the watch and the wearer are thus ready for any emergency.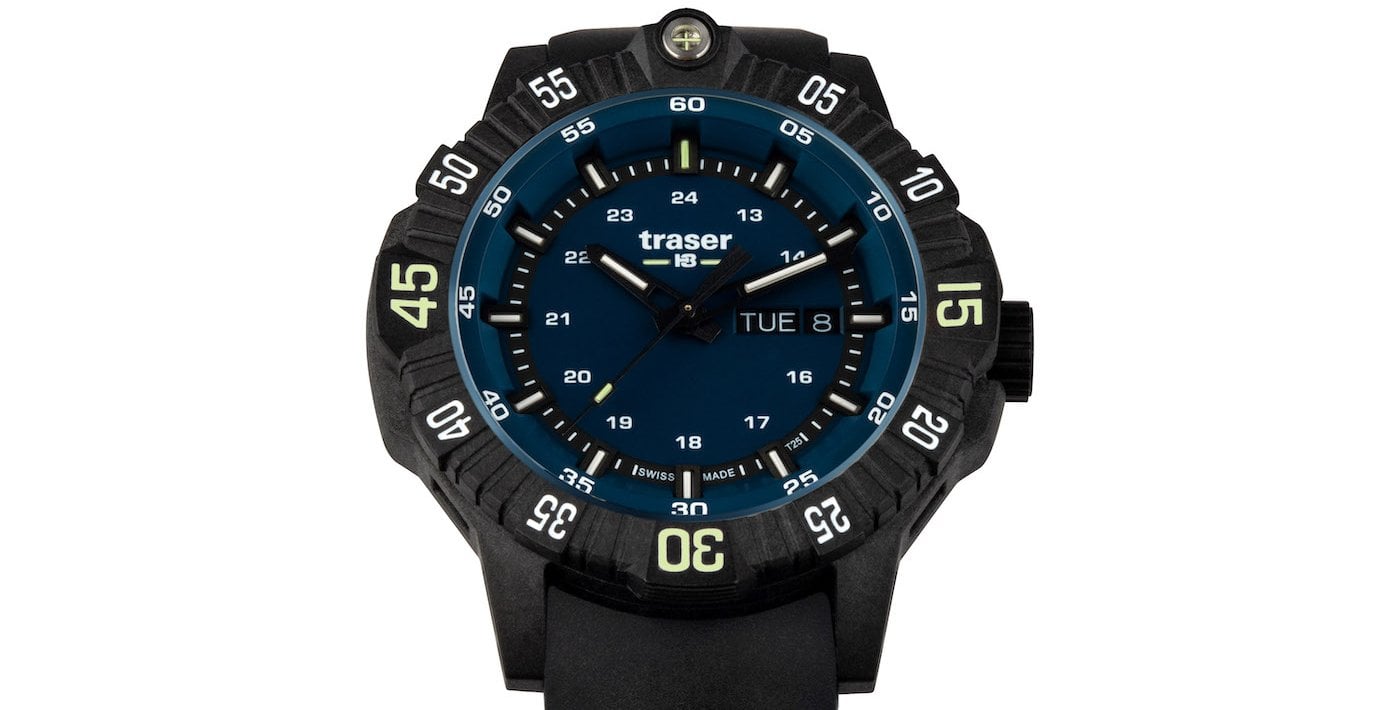 TECHNICAL SPECIFICATIONS
Swiss made
Luminous elements: trigalight self-luminous technology on the dials, hands and underneath the traser logo Luminescent glass gasket Cross insert in bezel, Super-LumiNova (SLN) marking on bezel
Movement: Swiss made quartz
Size: Ø 46 mm
Glass: Anti-reflective sapphire
Case: Double case (black double case made from carbon fiber-reinforced polymer on the outside, steel container on the inside)
Bezel: Black plastic bezel printed with SLN and normal ink and trigalight insert at 12 o'clock, bidirectional rotation
Dial: Green, blue, black
Date window at 3 o'clock
Strap: Black rubber, NATO in three colors
Prices: CHF 495.00 with fabric strap
CHF 530.00 with rubber strap